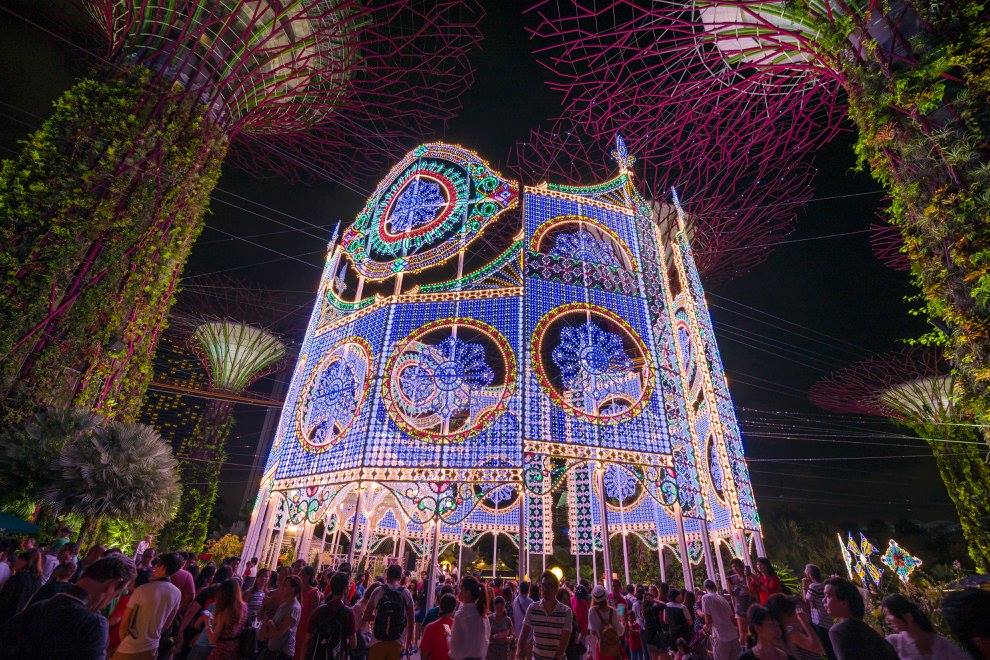 Tis' the season to be jolly! Actually, not really. Not yet. Not till December. However, this doesn't stop shopping malls from blasting Christmas music and hanging up the Christmas decorations.

But we digress. This December, Singapore's biggest Christmas event, Christmas Wonderland, is back for its fourth iteration, this time with new highlights to get everyone immersed in the festive mood!

[caption id="attachment_31321" align="alignnone" width="1080"]
Image Credit: @christmaswonderland[/caption]

Occupying the 57,000 sqm are new attractions such as an outdoor skating rink, Ethiopian circus acts, Santa's Grotto, and a food market lined with food from acclaimed restaurants.

Visitors can also expect the usual attractions like the stunning light installations, carnival rides, and caroling choirs.
It's The Most Wonderful Fair Of The Year
Look forward to skating in the festival's first ever outdoor skating rink at The Meadow. You'll get to skate past the intricate and stunning light sculptures that line the fairground!

[caption id="attachment_31322" align="aligncenter" width="1080"]
Image Credit: @christmaswonderland[/caption]

For those of you who haven't experience falling snow like us, Blizzard [email protected] Spalliera is the closest thing that Singapore has to falling snow (Snow City doesn't count).

[caption id="attachment_31323" align="aligncenter" width="550"]
Image Credit: TripAdvisor[/caption]

For the adults, the organisers have brought in a circus performance, specifically Ethiopian Dreams by Circus Abyssinia. Expect gravity-defying stunts and captivating performances and a lot of "oohs" and "aahs" from the audience.

[caption id="attachment_31328" align="aligncenter" width="1200"]
Image Credit:
Image Credit: @christmaswonderland[/caption]

For those of you looking forward to the food, prepare your tastebuds for the Michelin treatment. SAVOUR: Christmas Wonderland will feature dishes from Michelin-starred restaurants such as Saint Pierre and Shoukouwa with prices as low as $6!

Other vendors include The Raclette Factory and Propupstore.

You can also shop for unique gifts such as Luminarie souvenirs and boutique goods at the Festive [email protected] Grove. There will also be specialty food ranging from traditional Christmas dinners to European and Mediterranean fare.

Ticket prices start from $4 and can be purchased Also read The ArtScience Museum Is Bringing Fossils Of Extinct Animals To S'pore And Our Inner Nerds Are Screaming

(Header Image Source: Christmas Wonderland)