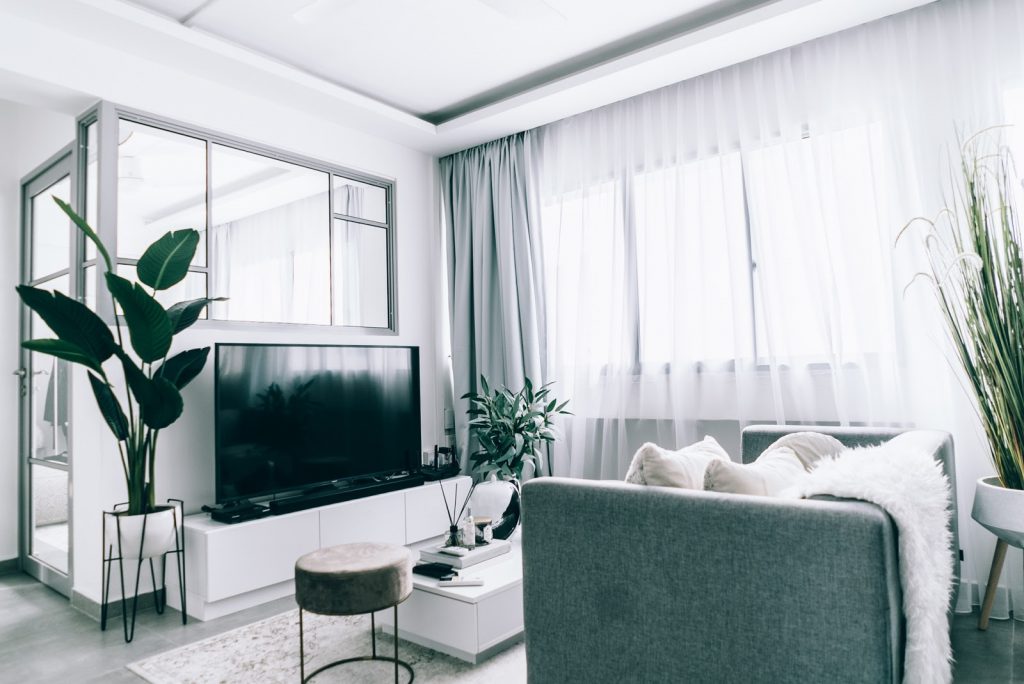 Singapore has a world-class public housing system that helps Singaporeans own their own
homes, from 9% in 1960 to over 90% today.
Yes, Singapore is often
talked about and used as a successful example of public housing done right. Our
home ownership of 91% lands us in the top three highest in the world, and over
80% of Singaporeans live in high quality and affordable HDB flats.
Housing a Nation
This was not the
case in the early years, when most people lived in over-crowded and unhygienic
slums.
The late Mr Lee Kuan Yew is a key driver in
of public housing in Singapore. The nation's founding prime minister had set up
the HDB in 1960, and launched an ambitious building programme to provide proper
homes for Singaporeans – Housing a nation.
Watch this to find out how Singapore
fixed its housing problem,
Let's Meet the People Living in these
HDB Flats
You should have noticed by now that
we're publishing a series of #myHDBstory where we check out Singaporeans' HDB
homes and invite them to share with us their HDB stories.
We have already covered #myHDBstory of
a middle-aged couple with five kids as well as a young couple with a baby girl, let's check out the home of a single
person this round.
Today,
we're checking out the home of Bob
Mubarak.
Bob's
day job is a Business Manager with SingaporeBrides.com, one of the leading bridal resource
portals in Singapore. But when he's not working, Bob transforms into a
tastemaker of sorts. Here is someone who has always loved all things
beautiful.
Earlier
in this career, he was a highly accomplished makeup artist who helped women
look more beautiful. Some years back, he was also running a wedding gift tray business and mind you, he was so good at making
beautiful wedding gift trays he was perpetually booked!
Now,
when he's not working, he's an accidental Instagram-Influencer who spams lotsa
posts of beautiful
homes,
fabulous reno and cool
furnishings.
And believe you me, his casual post about something he bought can cause the
item to be sold out at all outlets! He also likes to feature yummy food and
seemingly fabulous people too!
Bob's #myHDBstory is
#bobsretirementhome
Home to Bob is a 4-room resale flat in
Bukit Panjang, a place where Bob insists is much much nearer to town than most
people think. It's also near where his family is staying. The flat was
completed in 1998, so it's around 20 years old.
He knew he wanted a flat near his
family home, so that helped lots to narrow down where to start looking. But
even then, he shared that he viewed a total of 13(!!) units! The funny thing is
he ended up buying the very first flat he'd viewed. He took over the flat on
19th December 2016, signed the renovation contract on 1st January 2017 and he
has been living there in solo bliss for over two years now.
Bob had bought the flat for around
$350,000 in late 2016. Did you know that about 80% of first-time homebuyers are
able to pay their monthly mortgage instalment fully with CPF? This means that
they do not pay any cash out-of-pocket. That's the same for Bob too! His
monthly housing instalments are all taken care of via his CPF, so no cash
out-of-pocket for him too!
Bob's #myHDBstory is every single
Singaporean's dream
Guess how many IDs Bob had checked out
before deciding? Eight.
Whoa. Not only did he top the number of
viewings I've ever heard of, he's also right up there in terms of the most
number of contractors a homeowner has met for quotes. Anyway, he eventually
decided on Tid Plus, an ID that he highly recommends. He says they're great
value-for-money and deliver good work.
Let's go on a tour of #bobsretirementhome now!
Don't you just love that gate! And
white doors are quite rare in HDB estates!
Come, let's go in!
Bob shared that he had initially wanted
a black-and-white look in the colonial style.
But once he decided on this unit and
fell in love with the abundance of light flowing into the living space, he
decided that the natural light would be wasted on a high-contrast
black-and-white look. He next considered to go full-on white, but his ID
advised him against it. An all-white look might look too sterile and clinical
for a home.
In the end, Bob went
for a white-and-grey palette which was light and airy, whilst providing some
dimension.
Bob truly believes that adding dashes of green in the form of plants works wonders. It warms the space immediately, and gives it life.
I love how the plants and his soft furnishing break the straight lines of the renovation and furniture, softening it nicely to add homeliness to the cool, modern look.
Bob has always wanted an open-concept kitchen. So he worked with the ID to hack away a curved wall that the previous owner had erected. So yea, he got his open kitchen that flows seamlessly into the dining area and opens up to the living space.
Incidentally, this is also where Bob does his work too!
His employer is apparently a very progressive one. Since SingaporeBrides.com started in 2000, the team has always worked from home. Very good, they were green and contributing to reducing carbon footprint even before it's a thing!
And as if he ain't talented enough, Bob
is also a good cook! Man, what can't this bachelor do??
He loves having his friends over and
feeding them delish food that he'll whip up himself. So yea, the kitchen is not
mere showpiece for photography, he actually puts it to good use too!
Let's check out the bedrooms now!
Whoa, I quite like the master bedroom!
So fancy!
And, did you know that the room can look and feel completely different with
just a change of bedlinen? Check out this,
this
and this!
And did you think no one will actually sit on that chair? WRONG. Bob does!
We asked him where is his favourite spot at home, and he said it's right here!
There are two other bedrooms, but we only took photos of one of them since Bob uses the third bedroom for storage.
The second bedroom, with the sofa-bed, effectively is a guestroom.
By now you must be very curious how
much the renovation and all cost. Bob had spent $46,000 on the renovation. This
seems to be a reasonable amount as resale flats sometimes can cost
significantly more than BTO in terms of renovation costs because there are
usually hacking and remodelling work, etc.
The TV and refrigerator were gifted to
Bob, but even then, he had spent only $5,000 on furniture and appliances! He
was very careful with what he spent on, and he even had a rule of not buying
anything over $1,000. He would watch the sales and promotions with eagle eyes,
and he enlisted the help of his Chinese friends to help him order items on Taobao.
His efforts sure paid off and his home
is one of the nicest we've featured for the #myHDBstory series.
More about the Single Citizen Scheme
As with most developed cities,
Singapore is also seeing her citizens getting married later in life, and there
are also Singaporeans who choose to remain single. The Government has
recognised this trend and in order to cater to the needs of singles, HDB
first implemented the Single Citizen Scheme to allow Singaporeans who are 35 years
old and above to own their own HDB flats in July 2013.
Singles can choose to buy BTO or resale
flats. Singles can apply for 2-room BTO Flexi units at non-mature estates and
for resale units, there are no restrictions on location or size; so singles
who want bigger flats or want their flats immediately will usually go the
resale route.
There have always been grants for first-time home buyers, be it families or singles. But earlier this month, the Government announced even more good news and these enhancements were effective from 11th September 2019.
Eligible first-timer singles aged 35 and above, and earning not more than $4,500 a month, can also enjoy an Enhanced Housing Grant (EHG for singles) of up to $40,000, and are subject to the same conditions.
The monthly household income ceiling for eligible first-timer singles aged 35 and above will also be raised from $6,000 to $7,000.
More
about #bobsretirementhome: To sell or not to sell?
Bob
was penduluming between the thought of selling the current flat off after the
Minimum Occupation Period (MOP) of five years, or to carry out another round of
renovation at the current unit.
He was wondering if he could make 100%
profit if he were to sell off the unit. ONE HUNDRED PER CENT?! That would mean
$700,000 leh, so I don't think so? But it's entirely probable that he will make
a reasonably tidy sum if he were to sell it.
At 25 years upon MOP, the flat is still relatively "young".
Besides,
remember this: Every flat will be upgraded twice.
To
keep all HDB flats safe and liveable, there will be one round of upgrading when
your flat is about 30 years old through the Home Improvement Programme (HIP),
and a second round when your flat is about 60-70 years old through HIP II. The
upgrades will address common maintenance issues such as repairing spalling
concrete.
Apart
from upgrading, the Government will redevelop old estates through the Voluntary
Early Redevelopment Scheme (VERS) to ensure they remain vibrant places to live.
Residents offered VERS will vote as a precinct on whether they wish to return
their flats to the Government. They will be compensated for their flats.
So
my guess is if Bob were to sell his Bukit Panjang flat, there should be some
more upside given the flat's relatively young "age", and also that there should
be one round of upgrading at around 2028 when it turns 30.
More
about #bobsretirementhome: Unlocking the value
If
Bob decides to keep the unit and really make it #bobsretirementhome, there are
also several ways to monetarise the flat later, especially if he needs money in
his silver years.
Firstly, Bob can receive cash monthly by renting out his bedroom(s) or even the entire flat and he can go live with his siblings or friends.
Secondly, Bob can also sell part of the flat's remaining lease to get a lump sum cash and monthly payouts in cash, for life. This is under the Lease Buyback Scheme.
Thirdly, he can still sell the Bukit Panjang flat later in life, and buy a smaller flat or a flat with a shorter lease.
Lastly, those moving from a larger flat to a 3-room or smaller flat can consider taking up the Silver Housing Bonus, to receive up to $20,000 in cash.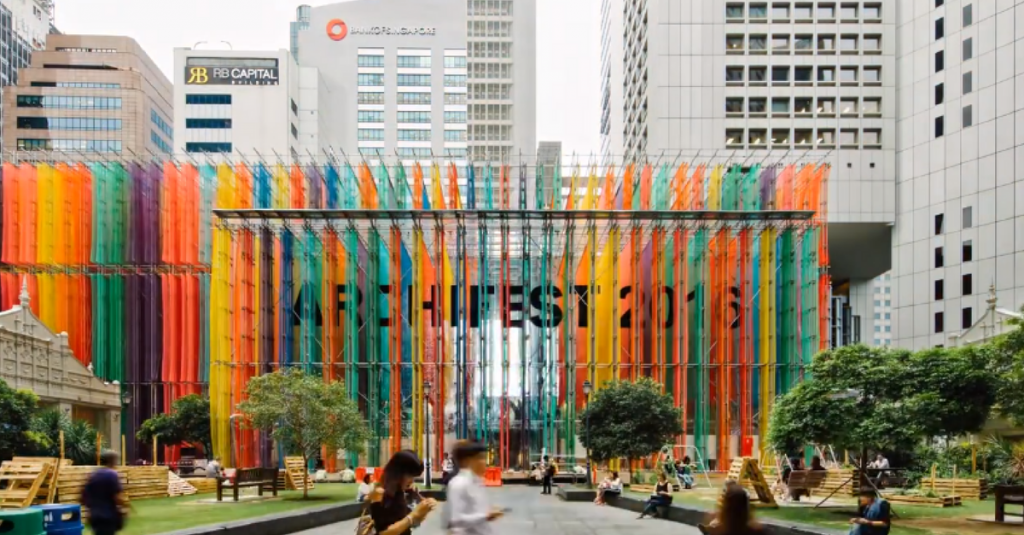 The 10th Archifest returns this year with a Pavilion designed by DP Architects. Themed "Exhale", the festival will be held from 23 September to 9 October in the heart of the CBD at Raffles Place Park.

[caption id="attachment_14879" align="alignnone" width="1024"]
Credit: Archifest[/caption]

The theme 'Exhale' aims to examine the rapid pace of life within our dense city and to challenge people to dictate their own rhythm of life.

Take time to slow down and breathe while you enjoy the installations and events happening at the festival.

This temporary structure is not to be missed, so what are you waiting for? Come on down and explore the eye catching Pavilion at Raffles Place!
Highlights
Organised by Singapore Institute of Architects (SIA) and the Singapore Institute of Landscape Architects (Sila), there are more than 30 events lined up at Archifest this year.
From talks, to workshops, and exhibitions, discover great things at Archifest 2016 with more than 100,000 visitors expected this year.
Of course, the best things first:
#FlipTable
Feeling all stressed up at work? Well, design consultancy Chemistry has the right solution for you.
Set against the backdrop of Raffles Place, the team designed #FlipTable. And it truly allows you to flip a table!
Have a go and finally put your words into action!
https://youtu.be/wcAvmzup2YA
In all seriousness, it's actually an interactive installation that provides an avenue for you to vent your frustration in a creative manner.
Take a deep breath and exhale while you do some damage at #FlipTable. It's all about harnessing negative energy into a positive form.
#FlipTable
Location: Raffles Place Park
Date: 23 Sep Fri, 27 Sep Tue, 3 Oct Mon
Time: 11.30am –  2pm
Book Swap & Beer
Books & Beer is Singapore's first travelling book swap service. You're invited to bring up to 10 pre-loved books and exchange them for another book!

[caption id="attachment_14902" align="alignnone" width="960"]
Credit: Books & Beers[/caption]

No books to swap? Simply drop by and browse some books, courtesy of ORO Editions and ONG&ONG Group. These books are free for you to take home.

Bring your own beer and beverages and enjoy your time with Books & Beers!

Book Swap at Books & Beers
Location: Raffles Place Park
Date: 24 Sep Sat
Time: 3pm – 6pm
Barter Market
Barter Market is a collective effort between local makers, artists, and crafters in our community.

The goal? Take money out of transactions.

[caption id="attachment_14905" align="alignnone" width="960"]
Credit: Archifest[/caption]

Bring a little something so you can trade your item for goods or services. No better way to bond with humans, we'd say! Nothing like good old bartering.

Barter Market
Location: Raffles Place Park
Date: 9 Oct Sun
Time: 2pm – 6pm
RGB Pavilion With A Psychedelic Selfie Tunnel
With a structure so vibrant and colourful, this is hard to miss.

The Pavilion is composed entirely of construction site materials; so it's "zero waste". There are rows of multi-coloured safety netting and over 70 tonnes of scaffolding pipes.

This structure is a breathtaking 22m tall! Here's how small we'll look:

[caption id="attachment_14930" align="aligncenter" width="2325"]
Credit:
Credit: Archifest[/caption]

There's so much to do at Archifest 2016! With so many exciting programmes happening this weekend till 9 Oct, be sure to mark this event down on your calendars!

Archifest 2016
Date: 23 September to 9 October
For full details of events and happenings at Archifest, visit their official website Attention Coffee Lovers: Here's Your Chance to Savour 30 Cups Of Coffee At Only $30!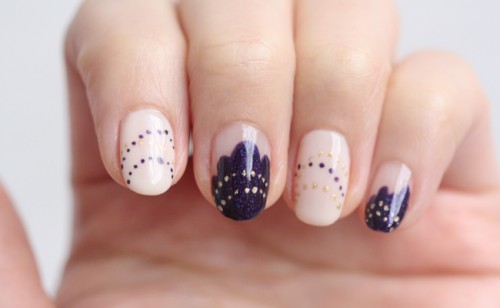 Nail designs have evolved into something of a modern art form of sorts: a means for creativity and self-expression. As always, a new year brings about new trends. If you're looking for a manicure makeover, start with these 10 modern nail art ideas for inspiration.
1. Feather Touch
Classic blacks and nudes with romantic feathering on accent nails exude a polished, elegant feel that pairs perfectly with any outfit.
2. Ice Lolly
Here's one to liven up your mood and put a smile on any face! These bright, summery colours will keep you looking chic and cool even on the hottest of days.
3. Half-Moon, Revisited
If you think the half-moon is so last year, this modern take on it might change your mind. Try it with your favourite colours for a strong yet minimalist look that will never go old.
4. See-Through Hearts And Dots
While hearts and dots are nothing new, how about trying them on a transparent base instead of a solid colour? The end result is a fresh and ever-so-innocent vibe that every one will notice.
5. Cartoon Summer
If you can't beat them, join them – right? If the heat's beginning to get to you, go for a fun, cartoon-y design on your nails that will lend a touch of quirk to any outfit.
6. Fashion-Inspired
This chic design was inspired by an outfit Emma Watson wore. Feel free to play around with the colours on ths one  – or pick your favourite fashion icon and let your imagination run wild!
7. Minimalist Patterns
Patterns on your nails don't always have to be loud and distracting: this muted yet classy take shows us how it should be done.
8. Moroccan Holiday 
If you're getting bored with single-tone manicures, inject a shot of colour in your life with this fun design! While you're free to pick your own colours, the mustard and teal featured here are pretty unusual and pleasantly eye-catching.
9. Ink Blot
Nowhere near as messy as the title indicates, here's a minimalist and elegant design featuring golds and dark blues that will lend a touch of sophistication.
10. Sweater-Inspired
We all love our cable knit sweaters, so who can resist wearing one on our nails? Play around with the patterns and colours on this design for a look that's both adorable and quirky.