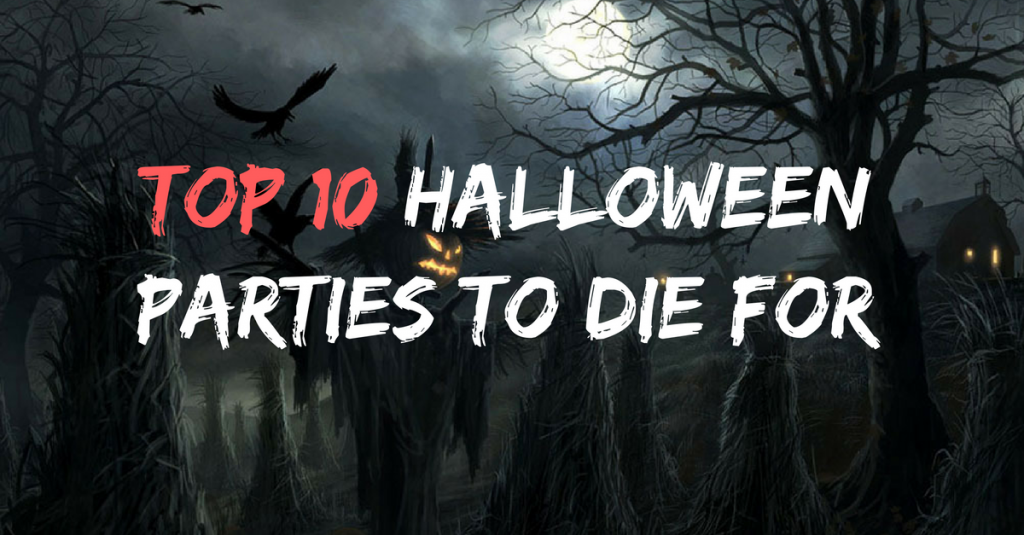 Here are the million-dollar questions: Do pontianaks dance? If zombies are technically dead, will they get high on alcohol? How does it feel to be scared witless, praying that your heart doesn't go KABOOM by night's end? Come on down to some frightful Halloween parties, and we guarantee you'll find the answer to these queries.
Here's the bonus: you'll have a hair-rising, heart-lurching good time. This Hallows' Eve, it's time for the demons to play!
Ask any traveller worth his salt, and he'll have you know that one of the spookiest places to get lost in, is the forest. Some might drop the name Aokigahara, while others might rain evil on the Devil's Tramping Ground (the name says it all), or the demonic Pembrey Woods.
[caption id="attachment_15840" align="alignnone" width="678"]
Shanghai Dolly on Facebook[/caption]

Inspired by the stuff of nightmares found in cursed forests, Shanghai Dolly brings you into the inky, winding woods this Halloween.

Pray that you don't get lost, but be warned: Prayer might not work in the forest, where the Heavens can't hear you scream.

The Forest: Shanghai Dolly
Call 6336 7676 / 9232 4181 to reserve your seats early
Stay tuned to Shanghai Dolly's Facebook page for more updates

Your footsteps echo off the deserted hallways that seethe with darkness. Somehow, you can tell that it's not just the mildew and the mouldering walls, but something older, and angrier.

[caption id="attachment_15867" align="alignnone" width="784"]
NerfHalloween on Facebook[/caption]

You are armed with nothing but conviction, and a Nerf gun. Your ammo is running low, and it is hard to see with nothing but the moonlight.

Still, you press on. "All those FPS games had better come in handy now," you mutter under your breath…

According to rumours, a pair of sisters disappeared in this school, one so notoriously haunted that it's now known as Paranormal High School. Tonight, it is your duty, to seek this pair of sisters, before the evil in the school gets to you first.

Mortals, dare you brave this school from the bowels of Hell?

Nerf Halloween 2016: Paranormal High School
28 and 29 Oct, 7pm-late
Potong Pasir Community Club, 6 Potong Pasir Ave 2
Early bird promotion is going at $10, and the regular price is $15
The first 150 pax for the early bird registration gets a pack of 10 piece NERF Dart pack sponsored by Hasbro Singapore

To answer your questions, pontianaks do dance and zombies do get woozy after being hit by a tower of alcohol…for these Halloween parties at least!

And the feeling of screaming yourself silly with a bunch of buddies? Absolutely priceless.

Header image source: Knittingzone

For less scream-inducing activities this October, check out these Top 5 Events You Cannot Miss!

Also, read Hai Di Lao Tips: Essential Hacks That Will Save You Time, Money, And More! for supper after fright night.