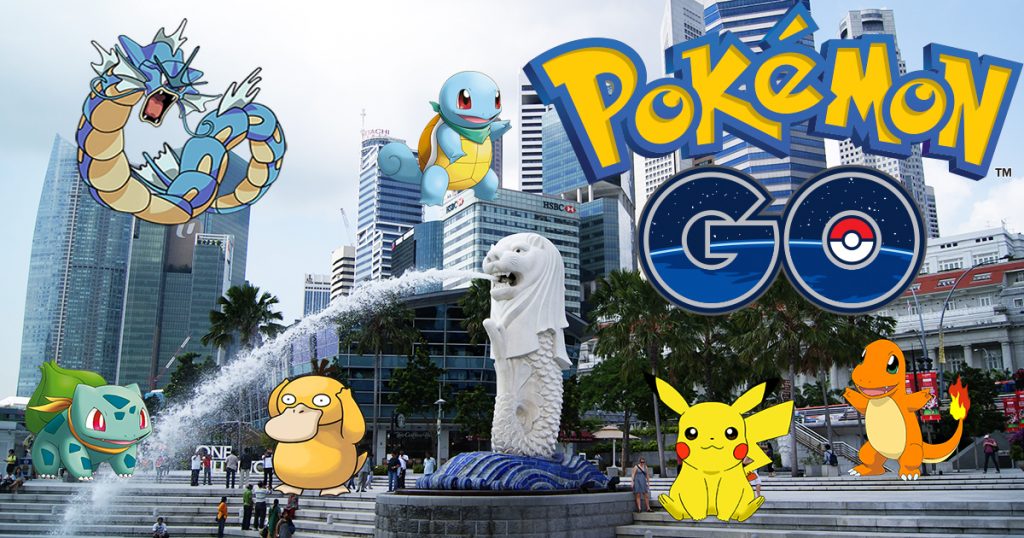 Pokemon Go has taken Singapore by storm for weeks now, with throngs of Singaporeans gathering at parks, malls and even the streets of Orchard Road and Marine Bay Sands till the wee hours.
Because of this, we've decided to create a list of late night eats that are conveniently placed near Pokemon hotspots and places where you can catch the rarest Pokemon.
Don't expect any fast food joints on this list, it's all local food that is bound to fuel you up after a long night of Pokemon catching!
1. Night Safari
If you have decided to go to the Night Safari to enjoy both the real and virtual animals, you would probably have stayed long past the closing hours of the Night Safari eateries.
We found the closest eatery to this national attraction, and the good news is they're open way past the Night Safari. The bad news? They're a pretty long walk from the Night Safari.

Image credit:

Image credit:

Image credit:

Image credit:

Image credit:
Image credit:
Image credit: Just Go La
For those staying in the North and Central Singapore, Upper Thomson is the best place to grab some grub. With quaint cafes serving up some really good coffee in the day and small restaurants offering really affordable and delicious food by night, it's no surprise that it's grown so popular.
A great place to get some cheap supper? If you're a night owl who prowls the island for late supper you would have definitely heard of the Roti Prata House. They have a wide variety of pratas including durian and milo but if you're a little more traditional stick to the firm favourites.
Distance: 5 mins by car, 23 mins if you're walking
Address: 246M Upper Thomson Rd, Singapore 574370
Contact: 6459 5260
Opening Hours: 7am – 2am

Image credit: Chef Quak



Image credit: 353 8400
Opening Hours: 24 hours
4. Tampines West

Image credit:

Image credit: 6785 1265
Opening Hours: 24 hours

Image credit:


Image credit: Foursquare
A stone's throw from Al-Azhar is Saffron's Cafeteria, if you're starving and need something to fill your stomach this is the place to head to. A firm favourite among patrons is the Briyani, according our sources the servings are huge, enough to fill two adults and they're really affordable, at an average price of $6 that is a steal! Best part? It's 24 hours! So you know where to head to when those midnight Bryani cravings hit!
Address: Blk 201D Tampines Street 21, # 01-1163, S529393
Contact:6787 6010
Opening Hours: 24 hours
5. Chinese Garden

Image credit:


Image credit: 6266 4466
Opening Hours: 6:30AM–3:30AM

Image credit: 6345 5225
Opening Hours: 24 hours
6. Marina Bay Sands

Image credit:

Image credit: rare Pokemons, but with so many eateries either closing before 11 or way beyond our price range, Makansutra Gluttons By The Bay is one place you can definitely have you fill under a budget.
Makansutra Gluttons By The Bay is the perfect place to grab a bite to eat no matter the company, if you're riding solo grab some Mee Goreng from The Old Satay Club or Soon Lee's Fried Hokkien Prawn Mee. If you're in a big group, do supper family style, share the famous Huat Huat BBQ Chicken Wings or the Alhambra Padang Satay.
Distance: 3 mins by car, 15 mins if you're walking
Address: #01-15, 8 Raffles Ave, 039802
Contact: 6336 7025
Opening Hours: Mon-Thurs, 5pm-2am; Fri-Sat, 5pm-3am; Sun, 4pm-1am
7. Lot One

Image credit:


Image credit:

Image credit:

Image credit: Pokemon Go Guide: How To Catch Pikachu & Where To Catch 'Em All!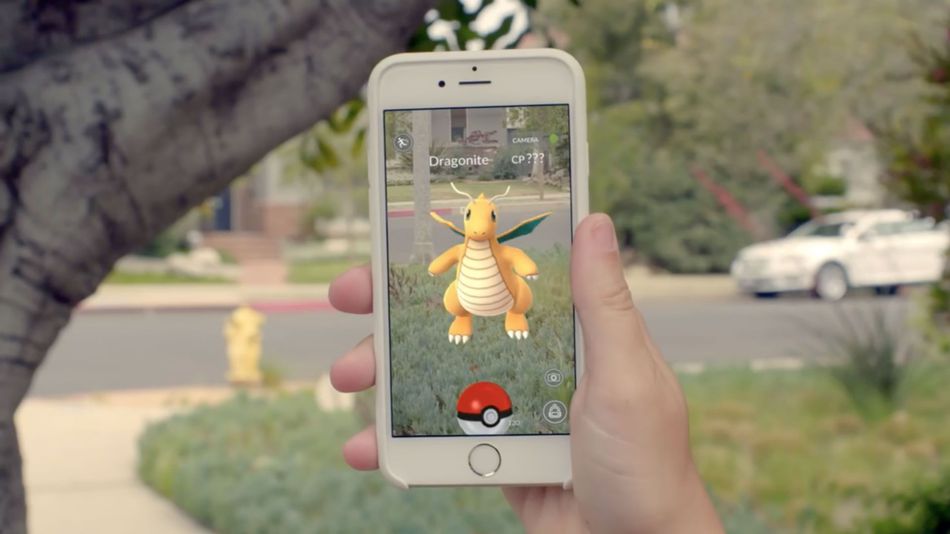 If you've been out playing Pokemon Go all week, you probably know that Pokemon-spawning areas are virtually everywhere. However, where are the rare pokemon locations?
There are some specific locales in Singapore that are home to rare and powerful Pokemon. We're here to let you in on the rare pokemon locations, so you can find all 11 rare pokemon! Read on if you'd like to add these elusive gems to your collection and further your quest to become the very best!,
1. Ponyta
Image Credits: With its luscious, red-hot flaming mane and tail, the incredibly rare Ponyta is one you'd want to collect for bragging rights. Easily one of the prettiest Pokemon around, this fire horse Pokemon – and its evolved form especially – is the closest you can get to catching a unicorn!
Rare pokemon location – Ponyta has been spotted at:
Yishun Park
Resorts World Sentosa
2. Chansey
Image Credits: Kind and caring, the adorable Chansey is a ball of happiness. If you're an avid Pokemon fan, you would probably remember that this lovely creature was always at the Pokemon Centre.
It was always helping Nurse Joy heal Pokemon back to health in both the game and animated TV series. Chansey also boasts an incredibly high HP. While it may not be a fighter, it can certainly hold its own in a gym.
Rare pokemon location – Chansey has been spotted at:
Changi General Hospital
Khoo Teck Puat Hospital
3. Snorlax
Image Credits: All Snorlax likes to do is eat and sleep, but don't let its lazy, cuddly appearance fool you. This Pokemon is extremely powerful in battle! Snorlax is backed by high HP and defence stats, making it a popular Pokemon for trainers holding gyms.
Rare pokemon location – Snorlax has been spotted at:
Blk 401, Hougang Avenue 10
Bedok Point
VivoCity
Nex
5 Tampines Central 6, Singapore 529482
Tampines St 83
City Plaza
4. Lapras
Image Credits: YouTube
With its friendly appearance and gentle nature, it's hard not to fall in love with Lapras. Despite its docile look, this Pokemon also has relatively high combat capabilities. It is another popular choice for battles or gym takeovers.
Rare pokemon location – Lapras has been spotted at:
Marina Bay Financial Centre Tower 3
Choa Chu Kang Avenue 3
10 Bayfront Avenue, Singapore 018956
5. Vulpix
Image Credits: Author
Fire fox Vulpix is already stealing our hearts in its own right. Look how cute it is!
However, its evolved form, Ninetails, will propel it to the top of your must-catch list. This Pokemon is an elusive one, with rare sightings in Singapore. Fire-type Pokemon are strong when up against Grass, Bug and Ice Pokemon, so it's always useful to have some of them!
Rare pokemon location – Vulpix has been spotted at:
Sentosa Siloso Beach
Beauty World MRT Station
6. Dragonite
Image Credits: Dragonite looks like a cuddly teddy bear. However, don't let Dragonite's harmless appearance fool you! It is actually pretty impressive on the battlefield!
The most advanced stage of Dratini's evolution, this Pokemon is incredibly rare and hard to obtain. It is highly sought after by ambitious trainers. Dragonite is also evidently useful for holding gyms. Just take a look at the sheer number of Dragonites reigning in gyms all over Singapore!
Rare pokemon location – Dragonite has been spotted at:
Suntec City
Tiong Bahru Plaza
Singapore Management University (SMU)
Marina Bay Sands
7. Electabuzz
Image Credits: Now, this is a Pokemon you don't usually chance upon! This shockingly (pun intended) fierce Electric-type Pokemon would make a great addition to your team. Especially since there aren't many Electric-type Pokemon around at the moment. Just what you need to take down Golducks, Slowbros and Vaporeons.
Rare pokemon location – Electabuzz has been spotted at:
Eco Park Tampines
Near White Sands Primary School
Resorts World Sentosa
8. Arcanine
Image Credits: YouTube
If you thought hunting for Growlithe is tough, wait till you try searching for Arcanine. A cross between a tiger, wolf and fox, this Pokemon is one you'd definitely want to catch. Arcanine is said to have one of the highest combat stats amongst the non-legendary first generation Pokemon.
Rare pokemon location – Arcanine has been spotted at:
Clark Quay area (near Riverside Point)
Chinese and Japanese Gardens
9. Hitmonchan
Image Credits: With a name that pays homage to renowned martial arts artist and action star Jackie Chan, Hitmonchan certainly packs a punch.
You may be unsure if this Pokemon is worth hunting for. However, do note that fighting-type moves are the only moves that are effective against normal-type Pokemon! Hitmonchan would defo be useful in gyms. Time to take down that Snorlax!
Rare pokemon location – Hitmonchan has been spotted at:
West Gate Mall
National University of Singapore (NUS)
10. Porygon
Image Credits: Unlike any other Pokemon, this prism-like Porygon is completely made out of a computer program. It does not require any food or sleep to survive!
Pretty cool, huh? While this Pokemon isn't best suited for combat, Porygon's sheer elusiveness justifies the need to catch one.
Rare pokemon location – Porygon has been spotted at:
City Square Mall
Clementi Mall
Orchard Central Mall
Esplanade
271 Bukit Batok East Avenue 4, Singapore 650271
Parklane Shopping Mall
11. Pikachu
Image Credits: Author
We saved the best for last – you didn't think we'd leave this out, now did you? Undisputedly the most famous Pokemon of all time, Pikachu remains as one of the most loved Pokemon to date.
If you didn't manage to catch Pikachu at the start or hatch it from an egg, fret not, because here's where you can find it!
Rare pokemon location – Pikachu has been spotted at:
Universal Studios Singapore (Sentosa)
Near Jurong West Temple
Tampines West Community Club
Marina Bay Sands
Gardens by the Bay (near carpark exit)
And there you have it – 11 of the rarest Pokemon that have been sighted in our city! While we don't have access to internal spawn data, trust us when we say that the aforementioned places are your best bet to catch 'em all. Happy hunting!
(Photo header: Our Lives Have Changed Since Pokemon Go! 12 Things Every Player Can Relate To!