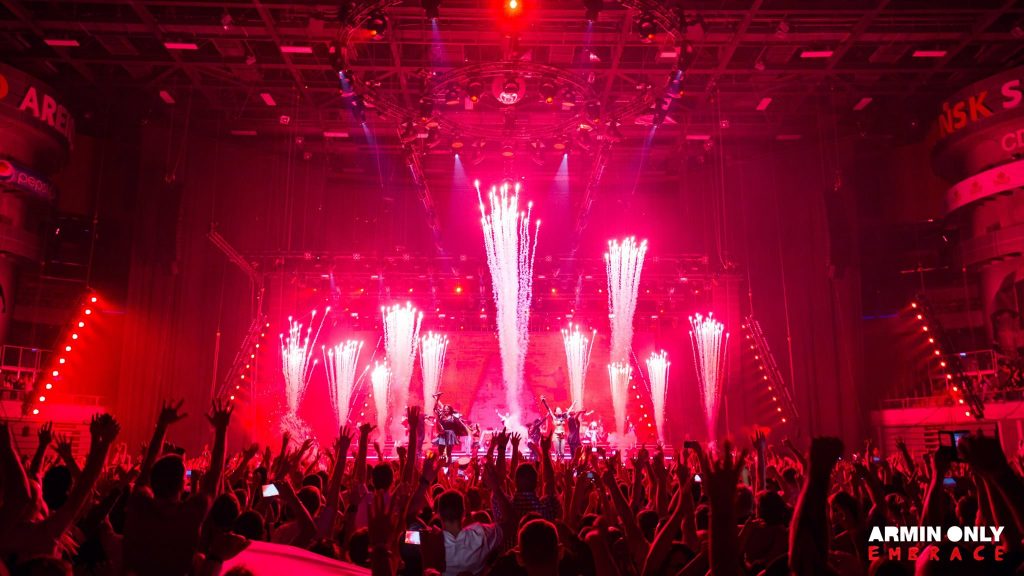 Unfortunately, there won't be anything to do this April…
…
…April Fools! Of course there is.
This month is one with something for everyone! There's a run for the fitness junkies, a pet fair for the animal lovers, and a whole lot of yummy food events for the rest of us who just love to eat.
Here's a calendar of fun and exciting activities to fill your 1-15 April! We're not pulling your leg when we say you shouldn't miss them.
Play & Discover
1. Teh Tarik Run
So you want to run, keep fit, and stay healthy. But you also can't stay off good ol' prata and teh tarik.

Well, Teh Tarik Run 2017 proves you can do both! At the same time, no less.

[caption id="attachment_24337" align="aligncenter" width="1888"]
Image Credit: Blk 1202 Unit #01-01 Seafood Centre East Coast Park, East Coast Parkway, 449881
When:

9 April, 7.10am


Price: $49
It's no news that our tiny island is a hotspot for famous international artists.

This year is no different. April's offering is five-time #1 DJ in the world, Armin van Buuren!

[caption id="attachment_24338" align="aligncenter" width="2048"]
Image Credit: Trance.Es[/caption]

For the less acquainted, Armin is a progressive trance DJ and producer of cinematic and synth sounds.

The Embrace World Tour is closely related to Armin's latest album 'Embrace', which embraces different styles, genres, and sounds.

Internationally acclaimed artists Mr. Probz, Kensington, Eric Vloeimans, Cimo Fränkel, Betsie Larkin, Angel Taylor and BullySongs will be performing live too!

Armin Only Embrace World Tour
Where: The Meadow, Gardens By The Bay, 18 Marina Gardens Dr, Singapore 018953
When: 1 April,  4.00pm-11.50pm
Probably the most luxurious event this month is the Singapore Yatch Show!

Here's your opportunity to discover some of the world's finest superyacht and international yacht brands.

[caption id="attachment_24339" align="aligncenter" width="2808"]
Image Credit: ONE°15 Marina Club, 11 Cove Drive, #01-01, Sentosa Cove, 098497
When: 6-9 April
Contact no.:

6304 7950


Bonjour!

Celebrating 51 years of friendship between France and Singapore, the annual French festival Voilah! brings the ooh la la to Singapore yet again.

[caption id="attachment_24340" align="aligncenter" width="1200"]
Image Credit:
101-103 Cluny Park Road Singapore 259595
When: 8 April-21 May
Website
5. Tsum Tsum Carnival
Everyone's favourite cylindrical Disney characters have reached CapitaLand's malls for an interactive Tsum Tsum Carnival!

You'd be lying if you said you don't think these little creatures are cute as anything.

[caption id="attachment_24341" align="aligncenter" width="1372"]
Image Credit: Time Out[/caption]

Take pictures with the cylindrical-shaped figures in recreated scenes from Disney Tsum Tsum's animation shorts.

But that's not all! Other activities include the Ninja Castle Challenge, making your own Disney Tsum Tsum characters from Play-Doh and racing Disney Tsum Tsum Tomica die-cast cars.

So grab your family and friends for the cutest event yet!

Tsum Tsum Carnival
Where: Participating CapitaLand malls: Sembawang Shopping Centre, Lot One, Bukit Panjang Plaza, JCube, IMM, Westgate, The Star Vista, Junction 8, Plaza Singapura, Bugis Junction, Bedok Mall, Raffles City, Tampines Mall
When: 1 April
Our favourite day of the year–it's Ben and Jerry's Free Cone Day!

You heard us right. Free. Ice-cream.

[caption id="attachment_24342" align="aligncenter" width="1200"]
Image Credit: Scoop shops all over the country
When:  4 April, 12pm-8pm
This one's for you junk food lovers out there who love to snack! (That's all of us, really.)

World Snack Fair 2017 is here to satisfy all your sweet and salty cravings!

[caption id="attachment_24343" align="aligncenter" width="1000"]
Image Credit: Emaze[/caption]

This yummy exhibition will feature hundreds of different snack brands from all around the world.

Popular brands you will be familiar with include Japanese brands Meiji and Calbee. We can hear the crunch of potato chips already!

There will also be Ichiban kuji for Otakus who wish to try their luck, getting some rad anime merchandise. What's more, a maid and butler cafe will also be set up on-site for those who enjoy themed cafes!

World Snack Fair 2017
Where: Suntec Singapore Convention & Exhibition Centre, 1 Raffles Boulevard, Level 3, Concourse 1-4, Singapore 039593
When: 7-8 April (9am – 10pm), 9 April (9am – 9pm)
Contact no.: 6560 5424
8. Michelin Guide Street Food Festival
Have you tried Michelin starred local food?

Now's your chance to try food from Michelin starred eateries, all under one roof!

[caption id="attachment_24344" align="aligncenter" width="5742"]
Image Credit: MICHELIN guide Singapore[/caption]

This is a celebration of multi-cultural and delicious local street food. They're coming from the kitchens of more than 12 Michelin starred restaurants and celebrated Bib Gourmand eateries.

Expect star dishes including many local street food favourites and a selection of international street cuisine!

Join us at the ambient, breezy Coliseum at RWS for a meal you won't forget!

Michelin Guide Street Food Festival
Where: The Coliseum, Resorts World Sentosa
When: 14-15 April
Price: $20 per pax
Website
Shop
9. Pet Expo
You won't have to leave Fido at home for this one.

Welcome to Pet Expo 2017!

[caption id="attachment_24345" align="aligncenter" width="920"]
Image Credit: Pet Expo SG[/caption]

Bring your furry friend to the biggest pet fair this year! There will be a whole lot of businesses present, as well as educational and engaging activities focused on pets and their well-being.

Look forward to a series of informative talks and intense competitions planned to bring the pet community together!

This year, fish lovers too can look forward to participating in competitions for aquatic animals, while families can bring children to learn more about aquatic animals and marine life.

Join in on a fun-filled learning journey towards pet ownership!

Pet Expo 2017
Where: Singapore Expo Hall 7
When: 14-16 April, 11am-8pm
Price: $5 per day / $12 for 3-Day Pass (Free entry for children below 12)
Website
10. Artbox
Hipsters and art market lovers rejoice!
Artbox—Bangkok's famous hipster market—is coming to Singapore this month.
[caption id="attachment_24506" align="alignnone" width="1200"]
Image Credit: The Lawn @ Marina Bay, 8A Marina Boulevard, Singapore 018984
When: 14-16 April, 21 – 23 May, 3pm – 11pm
Price: Free entrance
Don't be a fool this April!
Come join in on these cannot-miss events to kick off your April on a strong note. We kid you not, you'll have a whale of a time!
Also, read Enjoy Movies By The Beach At Sunset Cinema, The First Silent Movie Experience In S'pore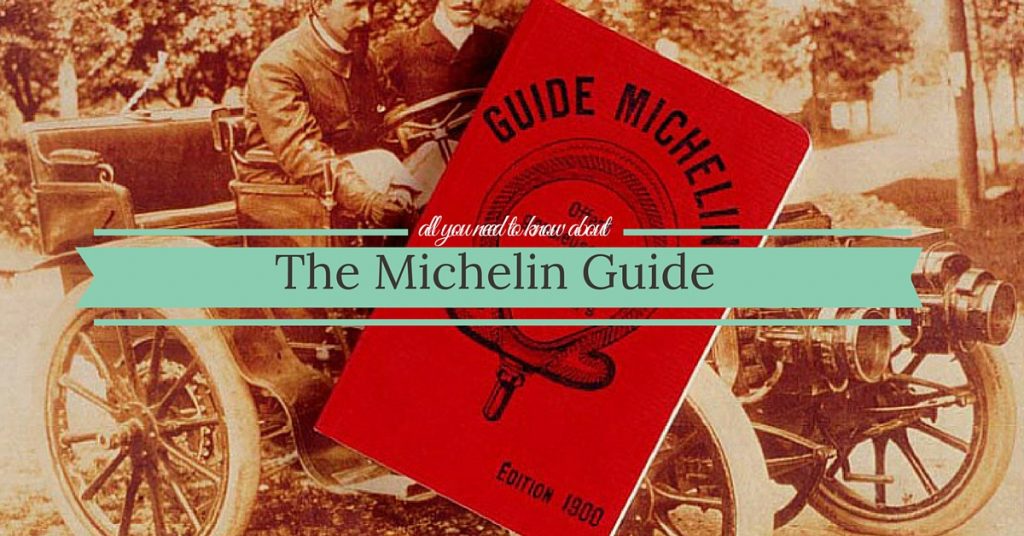 Singapore is known to be a food paradise and after soooo many years, we finally have our very own Michelin Guide Singapore!!
We're pretty sure you've heard a thing or two about the Michelin Guide but what exactly is it? Why is a tyre maker involved in the dining scene?
What Is the Michelin Guide?
[caption id="attachment_11549" align="alignnone" width="500"]
Image source:
Image source:
Image source:
Image source:
Image source: here to check out which 34 food establishments in Singapore made the cut.
Michelin-Starred Chef or Michelin-Starred Restaurant?
[caption id="attachment_11545" align="alignnone" width="620"]
Image source: Rex, Getty @
Image source:
Image source: Spanish Hipster[/caption]

It's true that there are many Michelin-starred French restaurants but do you know that Tokyo has a mind blowing number of 226 Michelin-starred restaurants? Paris has a mere 94 (as of 2015). While about 50 of the 226 restaurants in Japan are French restaurants, most starred restaurants serve traditional Japanese cuisine (Kaiseki, sushi, ramen, and even poisonous blowfish).

The Michelin Guide panel of inspectors who are in charge of rating hotels and restaurants in over 24 countries live in different continents of the world. They have an open mind towards the cuisines of very culture.

[caption id="attachment_11571" align="alignnone" width="700"]
Image source:
Image source: Michelin Guide Singapore[/caption]
Michelin Guide Inspectors Are Not Always Anonymous?
[caption id="attachment_11586" align="alignnone" width="640"]
Image source: Michelin Guide Singapore and order a physical copy at $39.95 now!
Header image: The Full List Of Michelin Guide Singapore 2016 – How Many Have You Tried?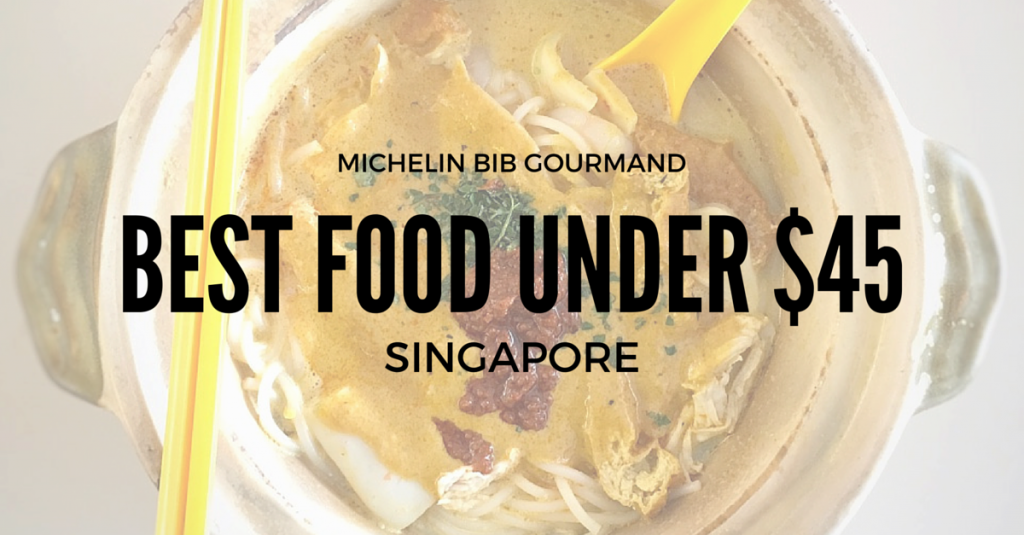 Where to get the best Curry Laksa? Which hawker stall has the best Hainanese Chicken Rice? Don't know where to bring your tourist friends for the best Chai Tow Kway?
Worry no more because some of Singapore's best eateries have been awarded a"Bib Gourmand" (high-quality menu at reasonable prices) by the very first edition of the Singapore Michelin Guide! So who made the cut? Here are the 34 hawker stalls, restaurants and food establishment that made the list.
What is Bib Gourmand?
"Not quite a star, but most definitely not a consolation prize, the Bib Gourmand…is a just-as-esteemed rating that recognises friendly establishments that serve good food at moderate prices. " In Singapore – the meal must be under SGD$45 to qualify.

[caption id="attachment_11205" align="aligncenter" width="750"]
Credit: Michelin Guide[/caption]
Michelin Bib Gourmand Singapore – Hawker Stalls
Without further ado, here's the full list!

1. Claypot Laksa – Alexandra Village Food Centre

[caption id="attachment_11187" align="alignnone" width="650"]
Image source: Credit:
Image source:
Image source:
(Image credit:
Image source: Credit:
Image source:
Image source:
Image source: kate2.0[/caption]

23. New Ubin Seafood – Sin Ming Road

24. Peony Jade at Keppel Club (Cantonese) – Bukit Chermin Rd

25. Shish Mahal (Indian) – Albert Street

26. Song Fa Bak Kut Teh – New Bridge Rd

[caption id="attachment_11194" align="alignnone" width="601"]
Image source: Yayforfries[/caption]

27. 328 Katong Laksa – East Coast Road

28. True Blue Cuisine (Peranakan) – Armenien Street

(image credit:
Image source:
Image source: Bismillah Biryani[/caption]
33. JB Ah Meng Kitchen (Cantonese) – Geylang Road
34. Sin Huat Eating House (crab rice noodle) – Geylang Road
[caption id="attachment_11210" align="aligncenter" width="800"]
Credit:
With so many yummy approved food to choose from, we reckon you bookmark this page (and share with your friends) for future reference. You'll always know "what to eat" and "where to eat" from now. No more arguments about who has to decide meal plans!
Header image source: Clearing All Your Doubts – How Exactly Does The Michelin Guide Work?