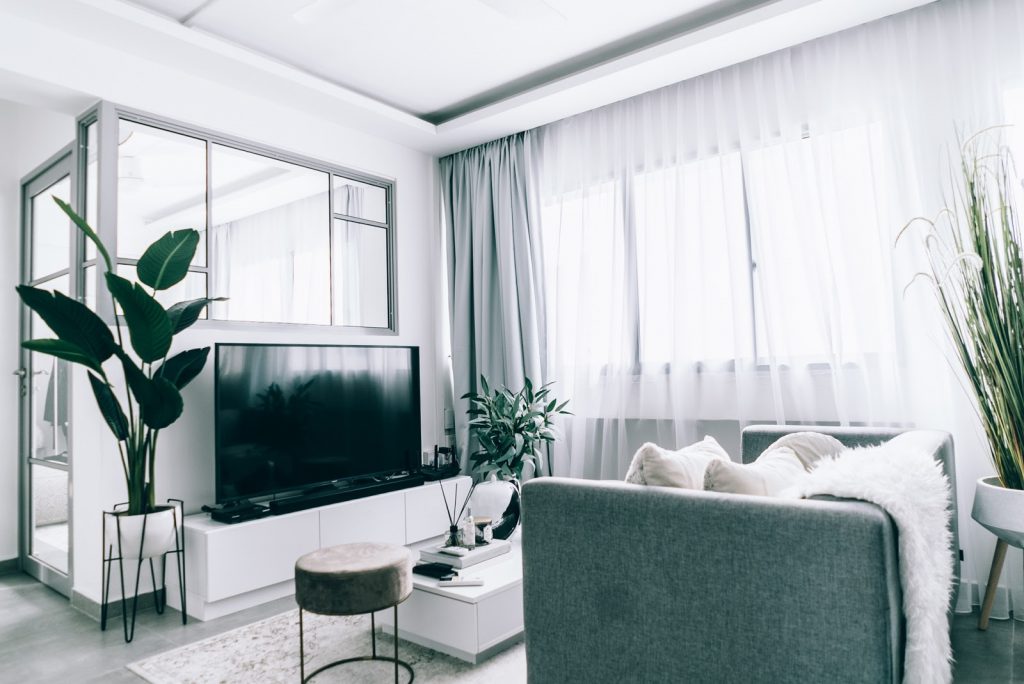 Singapore has a world-class public housing system that helps Singaporeans own their own
homes, from 9% in 1960 to over 90% today.
Yes, Singapore is often
talked about and used as a successful example of public housing done right. Our
home ownership of 91% lands us in the top three highest in the world, and over
80% of Singaporeans live in high quality and affordable HDB flats.
Housing a Nation
This was not the
case in the early years, when most people lived in over-crowded and unhygienic
slums.
The late Mr Lee Kuan Yew is a key driver in
of public housing in Singapore. The nation's founding prime minister had set up
the HDB in 1960, and launched an ambitious building programme to provide proper
homes for Singaporeans – Housing a nation.
Watch this to find out how Singapore
fixed its housing problem,
Let's Meet the People Living in these
HDB Flats
You should have noticed by now that
we're publishing a series of #myHDBstory where we check out Singaporeans' HDB
homes and invite them to share with us their HDB stories.
We have already covered #myHDBstory of
a middle-aged couple with five kids as well as a young couple with a baby girl, let's check out the home of a single
person this round.
Today,
we're checking out the home of Bob
Mubarak.
Bob's
day job is a Business Manager with SingaporeBrides.com, one of the leading bridal resource
portals in Singapore. But when he's not working, Bob transforms into a
tastemaker of sorts. Here is someone who has always loved all things
beautiful.
Earlier
in this career, he was a highly accomplished makeup artist who helped women
look more beautiful. Some years back, he was also running a wedding gift tray business and mind you, he was so good at making
beautiful wedding gift trays he was perpetually booked!
Now,
when he's not working, he's an accidental Instagram-Influencer who spams lotsa
posts of beautiful
homes,
fabulous reno and cool
furnishings.
And believe you me, his casual post about something he bought can cause the
item to be sold out at all outlets! He also likes to feature yummy food and
seemingly fabulous people too!
Bob's #myHDBstory is
#bobsretirementhome
Home to Bob is a 4-room resale flat in
Bukit Panjang, a place where Bob insists is much much nearer to town than most
people think. It's also near where his family is staying. The flat was
completed in 1998, so it's around 20 years old.
He knew he wanted a flat near his
family home, so that helped lots to narrow down where to start looking. But
even then, he shared that he viewed a total of 13(!!) units! The funny thing is
he ended up buying the very first flat he'd viewed. He took over the flat on
19th December 2016, signed the renovation contract on 1st January 2017 and he
has been living there in solo bliss for over two years now.
Bob had bought the flat for around
$350,000 in late 2016. Did you know that about 80% of first-time homebuyers are
able to pay their monthly mortgage instalment fully with CPF? This means that
they do not pay any cash out-of-pocket. That's the same for Bob too! His
monthly housing instalments are all taken care of via his CPF, so no cash
out-of-pocket for him too!
Bob's #myHDBstory is every single
Singaporean's dream
Guess how many IDs Bob had checked out
before deciding? Eight.
Whoa. Not only did he top the number of
viewings I've ever heard of, he's also right up there in terms of the most
number of contractors a homeowner has met for quotes. Anyway, he eventually
decided on Tid Plus, an ID that he highly recommends. He says they're great
value-for-money and deliver good work.
Let's go on a tour of #bobsretirementhome now!
Don't you just love that gate! And
white doors are quite rare in HDB estates!
Come, let's go in!
Bob shared that he had initially wanted
a black-and-white look in the colonial style.
But once he decided on this unit and
fell in love with the abundance of light flowing into the living space, he
decided that the natural light would be wasted on a high-contrast
black-and-white look. He next considered to go full-on white, but his ID
advised him against it. An all-white look might look too sterile and clinical
for a home.
In the end, Bob went
for a white-and-grey palette which was light and airy, whilst providing some
dimension.
Bob truly believes that adding dashes of green in the form of plants works wonders. It warms the space immediately, and gives it life.
I love how the plants and his soft furnishing break the straight lines of the renovation and furniture, softening it nicely to add homeliness to the cool, modern look.
Bob has always wanted an open-concept kitchen. So he worked with the ID to hack away a curved wall that the previous owner had erected. So yea, he got his open kitchen that flows seamlessly into the dining area and opens up to the living space.
Incidentally, this is also where Bob does his work too!
His employer is apparently a very progressive one. Since SingaporeBrides.com started in 2000, the team has always worked from home. Very good, they were green and contributing to reducing carbon footprint even before it's a thing!
And as if he ain't talented enough, Bob
is also a good cook! Man, what can't this bachelor do??
He loves having his friends over and
feeding them delish food that he'll whip up himself. So yea, the kitchen is not
mere showpiece for photography, he actually puts it to good use too!
Let's check out the bedrooms now!
Whoa, I quite like the master bedroom!
So fancy!
And, did you know that the room can look and feel completely different with
just a change of bedlinen? Check out this,
this
and this!
And did you think no one will actually sit on that chair? WRONG. Bob does!
We asked him where is his favourite spot at home, and he said it's right here!
There are two other bedrooms, but we only took photos of one of them since Bob uses the third bedroom for storage.
The second bedroom, with the sofa-bed, effectively is a guestroom.
By now you must be very curious how
much the renovation and all cost. Bob had spent $46,000 on the renovation. This
seems to be a reasonable amount as resale flats sometimes can cost
significantly more than BTO in terms of renovation costs because there are
usually hacking and remodelling work, etc.
The TV and refrigerator were gifted to
Bob, but even then, he had spent only $5,000 on furniture and appliances! He
was very careful with what he spent on, and he even had a rule of not buying
anything over $1,000. He would watch the sales and promotions with eagle eyes,
and he enlisted the help of his Chinese friends to help him order items on Taobao.
His efforts sure paid off and his home
is one of the nicest we've featured for the #myHDBstory series.
More about the Single Citizen Scheme
As with most developed cities,
Singapore is also seeing her citizens getting married later in life, and there
are also Singaporeans who choose to remain single. The Government has
recognised this trend and in order to cater to the needs of singles, HDB
first implemented the Single Citizen Scheme to allow Singaporeans who are 35 years
old and above to own their own HDB flats in July 2013.
Singles can choose to buy BTO or resale
flats. Singles can apply for 2-room BTO Flexi units at non-mature estates and
for resale units, there are no restrictions on location or size; so singles
who want bigger flats or want their flats immediately will usually go the
resale route.
There have always been grants for first-time home buyers, be it families or singles. But earlier this month, the Government announced even more good news and these enhancements were effective from 11th September 2019.
Eligible first-timer singles aged 35 and above, and earning not more than $4,500 a month, can also enjoy an Enhanced Housing Grant (EHG for singles) of up to $40,000, and are subject to the same conditions.
The monthly household income ceiling for eligible first-timer singles aged 35 and above will also be raised from $6,000 to $7,000.
More
about #bobsretirementhome: To sell or not to sell?
Bob
was penduluming between the thought of selling the current flat off after the
Minimum Occupation Period (MOP) of five years, or to carry out another round of
renovation at the current unit.
He was wondering if he could make 100%
profit if he were to sell off the unit. ONE HUNDRED PER CENT?! That would mean
$700,000 leh, so I don't think so? But it's entirely probable that he will make
a reasonably tidy sum if he were to sell it.
At 25 years upon MOP, the flat is still relatively "young".
Besides,
remember this: Every flat will be upgraded twice.
To
keep all HDB flats safe and liveable, there will be one round of upgrading when
your flat is about 30 years old through the Home Improvement Programme (HIP),
and a second round when your flat is about 60-70 years old through HIP II. The
upgrades will address common maintenance issues such as repairing spalling
concrete.
Apart
from upgrading, the Government will redevelop old estates through the Voluntary
Early Redevelopment Scheme (VERS) to ensure they remain vibrant places to live.
Residents offered VERS will vote as a precinct on whether they wish to return
their flats to the Government. They will be compensated for their flats.
So
my guess is if Bob were to sell his Bukit Panjang flat, there should be some
more upside given the flat's relatively young "age", and also that there should
be one round of upgrading at around 2028 when it turns 30.
More
about #bobsretirementhome: Unlocking the value
If
Bob decides to keep the unit and really make it #bobsretirementhome, there are
also several ways to monetarise the flat later, especially if he needs money in
his silver years.
Firstly, Bob can receive cash monthly by renting out his bedroom(s) or even the entire flat and he can go live with his siblings or friends.
Secondly, Bob can also sell part of the flat's remaining lease to get a lump sum cash and monthly payouts in cash, for life. This is under the Lease Buyback Scheme.
Thirdly, he can still sell the Bukit Panjang flat later in life, and buy a smaller flat or a flat with a shorter lease.
Lastly, those moving from a larger flat to a 3-room or smaller flat can consider taking up the Silver Housing Bonus, to receive up to $20,000 in cash.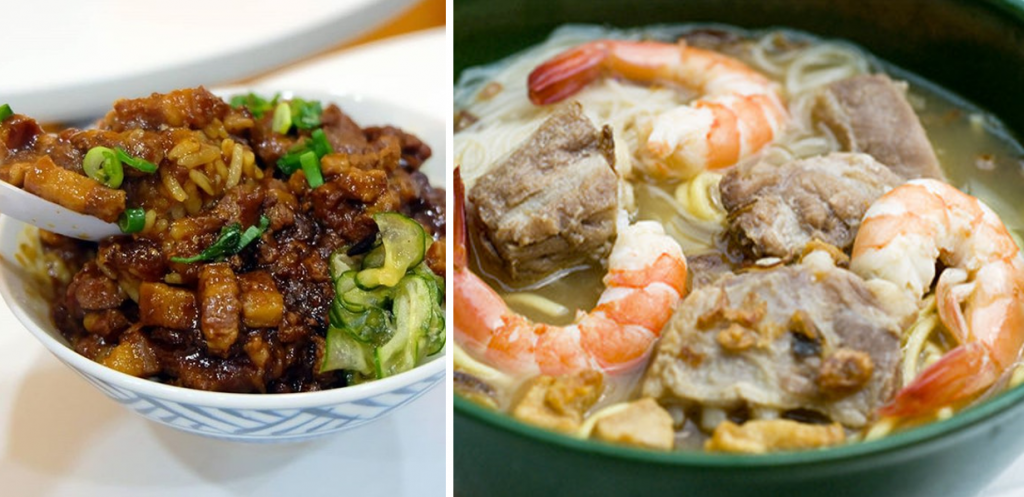 Tall, shiny glass towers, sprawling skyscrapers, the infamous ERP and people donned in crisp, smart suits. When you think of Singapore's CBD, such imagery may come to mind.
Many of us working – or interning – in the CBD know the struggle of trying to eat cheaply in the CBD. If you're tired of burning a hole in your wallet from eating $10 lunches everyday, here are some delicious hidden (and not so hidden) hawker gems that will ease the burden on your wallets.
Tanjong Pagar Precinct
1. Amoy St Boon Kee Prawn Noodle
If we had to describe the prawn mee at Amoy St Boon Kee Prawn Noodle in one word, it would be 'SHIOK!'.

[caption id="attachment_32777" align="aligncenter" width="454"]
Image Credit:
Image Credit: @kennethtmy[/caption]

Previously located at the old Amara Food Court, the stall has since shifted to Hoe Chiang Road, where it still sees brisk business everyday.

Their soup consists of a clear broth, as well as a generous serving of soya beans to amp up the flavour. Priced at $4.20 for rice/noodle with 6 ingredients ($0.60 per add. piece), you can expect long queues during lunchtime.

Famous Amara Yong Tau Foo
Address: 9 Hoe Chiang Road, Singapore 089312
Opening Hours: Mon – Fri: 10am – 3pm; Closed on Sat & Sun
3. Ace Eating House
The char siew chicken rice stall and the fish soup bee hoon stall at this coffee shop are the bomb.

[caption id="attachment_32786" align="aligncenter" width="640"]
Image Credit: The Hungry Hongaporean[/caption]

A plate of char siew rice costs $3, while a plate of fried fish bee hoon noodles costs $4. Great value for your money, the food at this coffee shop will make you want to come back for more.

What's also great about this coffee shop is that it opens until the wee hours of the morning. This means if you OT late into the night, you'll be able to get your food fix here. While not all the stalls open till late, you can always count on the tze char stall to come through with some midnight grub.

Ace Eating House
Address: 243 Cantonment Rd, Singapore 089770
Opening Hours: Mon – Sun: 9am – 8.30am
Raffles Place Precinct
4. Scorch
If you're a fan of Taiwanese street food, Scorch is a CBD gem you must check out.

[caption id="attachment_32778" align="aligncenter" width="570"]
Image Credit: Burpple User Vanessa Kou[/caption]

Housed in Clifford Centre, a popular lunch haunt among the office crowd, Scorch sells Taiwanese Lu Rou Fan (Braised Meat Rice) from a very reasonable $3. Aside from Lu Rou Fan, you'll also find Nasi Lemak set lunches from $2.50. Yes, you can find cheap food in the CBD.

Scorch
Address: 24 Raffles Place, #01-12A Clifford Centre Singapore 048621
Opening Hours: Mon – Fri: 7am – 4.30pm; Closed on Sat & Sun
5. Chin Chin Eating House
While those working in the Raffles Place area are probably well-acquainted with Golden Shoe Food Centre, they may be less aware of the smaller coffee shops in the area. Chin Chin Eating House is one of them.

[caption id="attachment_32788" align="alignnone" width="1700"]
Image Credit:
Image Credit: AspirantSG[/caption]

Chin Chin Eating House
Address: 19 Purvis St, Singapore 188598
Operating Hours: Mon – Sun: 7am – 9pm
The City Hall Precinct
6. Swagat Indian Vegetarian Stall
Nestled within the throngs of government buildings, offices and hotels is an old building called Peninsula Plaza.

[caption id="attachment_32796" align="alignnone" width="1200"]
Image Credit: Bite and Bytes[/caption]

Standing at its corner of the street for many years, it's one of those places you pass on your way to the glitzier Raffles City Shopping Centre. Something not many Singaporeans know is that its basement boasts a great array of food choices, with affordable meals easily found at their food court, Food Alley.

[caption id="attachment_32798" align="aligncenter" width="613"]
Image Credit: Swagat Indian Vegetarian[/caption]

At this food court, you'll find Swagat Indian Vegetarian Stall. An indian vegetarian stall that sells vegetarian dishes like naan, mee goreng and thosai, vegetarians and non-vegetarians alike will find something to fill their bellies here. Masala thosai costs $3.50, while plain thosai costs just $1.60!

Swagat Indian Vegetarian Stall
Address: Basement 1 Peninsula Plaza, 111 North Bridge Road 179098
7. Tony Café
While there's plenty of good food in City Hall, there's not a lot of variety in the way of cheap food. An under $5 gem you must check out is Tony Café in The Adelphi.

[caption id="attachment_32780" align="aligncenter" width="570"]
Image Credit: Burrple User My Food Story[/caption]

Here, a plate of chicken wings (fried/honey) rice is $3.50 and if you add curry vegetables and salted egg, your grand total will be just $4.50. A plus point is that this stall is fully air-conditioned, so you get to enjoy finger-licking good fried chicken without sweating buckets.

[caption id="attachment_32779" align="alignnone" width="1920"]
Image Credit:
Image Credit: There's A Shop In The CBD That Sells Nine Types Of Avocado Toasts From $5.50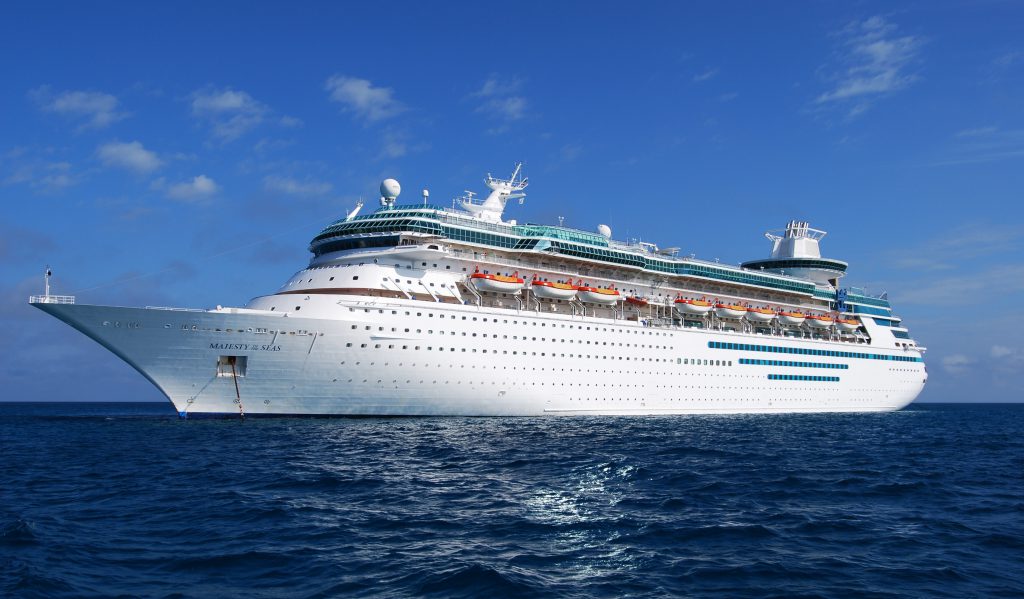 [caption id="attachment_31485" align="alignnone" width="3777"]
Source: Wikimedia[/caption]

The allure of a cruise is a popular choice for many travelers when planning a vacation. But not all cruises are alike. Some cruise lines revolve around an entire theme, some host theme nights and others cater to all types of people. Let's explore.

Have you ever thought of going on a cruise that holds an international poker championship onboard? Well, it's available onboard the luxury cruise liner Aegean Paradise. If ultimate leisure and gaming are your things, improve your performance and register for this year's event, which is scheduled for December 15-17.

However, Aegean Paradise is just one of many examples of unique cruise experiences available. Theme cruises are another great way to combine your interests with a relaxing vacation, and can be a great option for first-time cruisers. Specifically, there are typically three types of theme cruises: The full-ship theme cruise, partial-ship theme cruise and theme-inspired cruise.

Full-Ship Theme Cruise – When selecting this option, be sure to select your theme wisely because it will set the tone for your entire vacation. On these cruises, everyone onboard can be a part of the themed activities and entertainment, which can include concerts, themed activities, competitions and the possibility to mingle with performers and guest celebrities. A popular choice is the "Top Chef at Sea" Cruise on the Regent Seven Seas. This cruise tends to appeal to a wider audience than some of the other ones out there.

Partial-Ship Theme Cruise – This is a great option that doesn't overwhelm the entire ship. On these cruises, they have special interest groups that can purchase blocks of cabins, marketing to people who may be interested in an activity. These interests can range from knitting to scrapbooking to fitness to music.

[caption id="" align="alignnone" width="5184"]
Source: Pexels[/caption]

Theme-Inspired Cruise – A lot of cruise lines advertise theme sailings, but in reality, these tend to be a regular offering with some extra special interest activities, guest speakers or entertainment options. On these sailings, you may be able to enjoy a regionally-inspired wine tasting, guest musical performances, fitness and wellness specialists, educational lecturers and so much more. In 2017, the Seabourn Cruise Line added a "Spa and Wellness with Dr. Andrew Weil", which is meant to educate its passengers through classes and gatherings.

[caption id="" align="alignnone" width="1280"]
Source: Wikimedia[/caption]

Take a look at some of these popular cruise themes to think about as an option for your next cruise, or your first one for that matter:
Music Cruises such as the New Kids on the Block theme, Beatles tribute theme, Country Cruising theme and so much more.
Food and Drink Cruises such as Flavors of Europe, California Beer Festival at Sea and so much more. Many of these feature craft bears, brewing demos and food pairings to die for.
Celebrity Cruises such as the TMC Classic cruise, National Review cruise and the Baseball Greats Cruise.
Health and Wellness Cruises such as Yoga, Great Alaskan Marathon, Sober and Cruise for Diabetes.
Hobby Cruises such as Craft, Ballroom Dancing, Alaskan Photography Adventures and so much more.
As you can see, the options are endless. No matter the theme or cruise line you desire, similar options are likely available. So, do your research and find a cruise line and theme that is right for you.
(Header Image Source: Wikimedia)
Also read 5 Of The Biggest Bills You Will See In Your Lifetime As A Singaporean