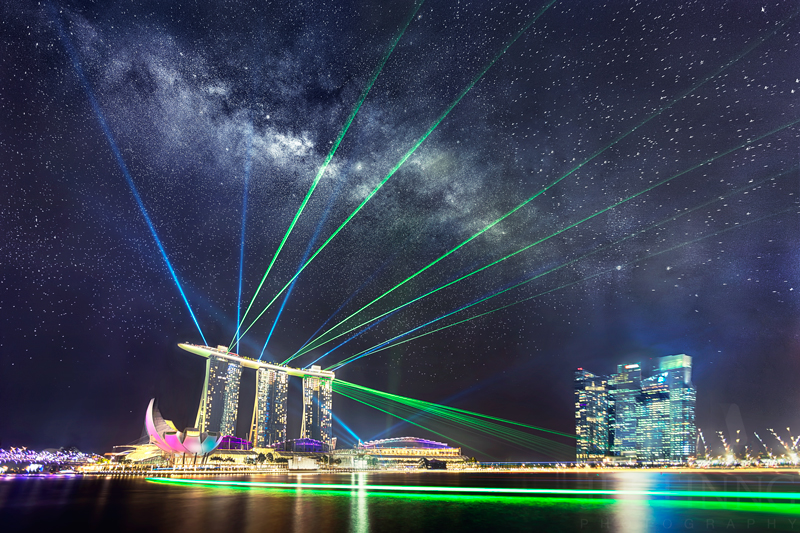 If you didn't already know, something big is happening this Saturday, 28 July 2018.
There's going to be another LUNAR ECLIPSE happening! And not just any typical lunar eclipse.
Set to last 1 hour and 43 minutes from 3.30am to 5.13am Singapore time, this will be the longest lunar eclipse of the century and will be visible from Asia, Australia, Africa and Europe.
However, with Singapore being a well-developed city, our light pollution is intense, so it might be hard to find a good spot to get a good look and photo.
So here are some places that might be dark enough to enjoy the lunar eclipse (a.k.a blood moon) in all its scarlet glory.
1. Seletar Rocket Tower
[caption id="attachment_36095" align="aligncenter" width="1024"]
Image Credit: Flickr Rain Stormz[/caption]

Located in Upper Seletar Reservoir, the Seletar Rocket Tower makes for a great spot to catch the lunar eclipse.

[caption id="attachment_36096" align="aligncenter" width="530"]
Image Credit: NParks[/caption]

The place is mostly secluded and it has 3 carparks a short walk away so it's still accessible by car. Other than the lunar eclipse, it's also a great place to catch amazing sunsets and stargaze too.

Address: Along Mandai Road Track 7, off Mandai Road
2. Changi Boardwalk
Changi Boardwalk is one of the more popular spots for stargazing and other astronomy-related pursuits.

[caption id="attachment_1027" align="aligncenter" width="700"]
Image Credit:
Image Credit: NParks[/caption]

Stargazing parties are still being organised and held at Changi Beach.

It'll be best to bring a party of people if you intend to go there for lunar eclipse because Changi Beach is infamous for being "dirty", if you know what I mean.
4. Lim Chu Kang Cemetery
Another spot with great views of the moon and stars and a spook factor.

[caption id="attachment_36104" align="aligncenter" width="779"]
Image Credit:
Image Credit: TripAdvisor[/caption]

However, Labrador Nature Reserve comes with its own spooky tales so tread cautiously.

Labrador Park Nature Reserve
Address: Labrador Villa Road, Singapore 119187
6. Lorong Halus Bridge
The Lorong Halus bridge stretches over the Punggol Waterway and offers amazing views of the sunrise. It's also great for stargazing and moon-viewing.

[caption id="attachment_36100" align="aligncenter" width="1024"]
Image Credit: Flickr Tze Ru Pang[/caption]

If you're in the far north-east, this is your best spot for all your astronomy pursuits.
7. Singapore Botanic Gardens
The Singapore Botanic Gardens is one of the least light-polluted places in Singapore, along with the Labrador Park Nature Reserve.

[caption id="attachment_36105" align="aligncenter" width="500"]
Image Credit: Flickr pfong[/caption]

Open fields for stargazing and moon-viewing are aplenty here. These include the spaces near the Eco Lake, Symphony Lake, Swan Lake, and the Bandstand.

Singapore Botanic Gardens
Eco Lake: Enter via Bukit Timah Gate
Symphony Lake: Enter via Nassim Gate
Swan Lake and Bandstand: Enter via Tanglin Gate
Opening Hours: Daily: 5am – 12am
Admission: Free
8. Springleaf Nature Park
The Springleaf Nature Park is one of the top 3 least light-polluted spots in Singapore.

[caption id="attachment_36106" align="aligncenter" width="960"]
Image Credit: NParks[/caption]

It is popular among astronomy groups that organise stargazing parties.

If you're looking for a quiet spot to observe the lunar eclipse in the North, this is it.

Springleaf Nature Park
Address: 1230 Upper Thomson Road, Singapore 787129

So there you have it, 8 of the best places in Singapore to stargaze or observe the lunar eclipse. Remember to pack your cameras and telescopes!

Also read The Longest Lunar Eclipse Of The Century Is Almost 2 Hours – Witness It In S'pore On July 28

(Header Image Source: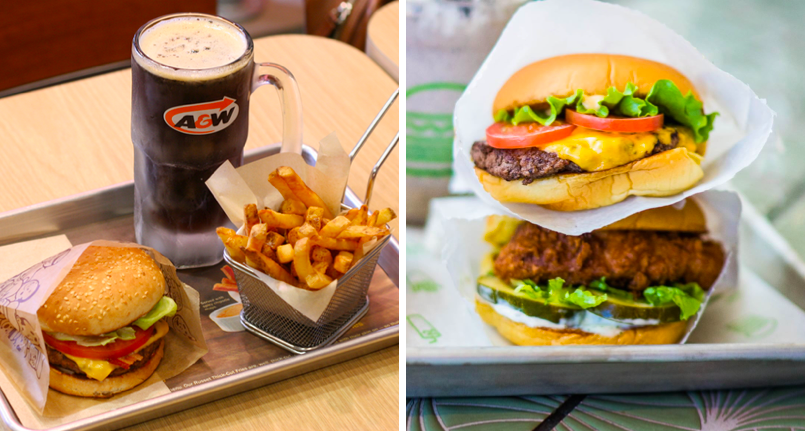 Once again, the East side beats the West, with 2 major fast food chains opening next year in Jewel Changi Airport.
New Fast Food Chains In The East
A&W Singapore

First on the list, is A&W Singapore. Since their announcement of their impending return to Singapore, they've remained very quiet with little to no details given.

[caption id="attachment_35877" align="aligncenter" width="547"]
Image Credit: A&W Singapore[/caption]

All we knew was that the A&W Singapore outlet will be its flagship outlet and it will be halal-certified, so that's great news for our Muslim friends.

But now, it has been announced that they will open in Jewel Changi Airport, when it's completed in 2019!

A&W used to have 5 outlets in Singapore before closing them all in 2003, much to the dismay of my parents.

Since the closure of all Singapore outlets, the only way Singaporeans could get their A&W fix was in Malaysia, where there are over 36 A&W outlets still serving their classic frothy root beer, curly fries, and the Beef Coney hot dog.

[caption id="attachment_35876" align="aligncenter" width="1024"]
Image Credit: hip2save[/caption]

I've never eaten at A&W before though I do love their root beers, so I'm excited to see why my parents loved them so much.

Shake Shack Singapore

For the millennials and visiting New Yorkers, one of the most famous fast food chains in America, will be opening its first outlet in Singapore.

It's Shake Shack!

The West Coast in the States has In-N-Out, while the East Coast held their own with Shake Shack.

Shake Shack first opened in New York serving up burgers and hand-spun frozen custard.

[caption id="attachment_35879" align="aligncenter" width="960"]
Image Credit: Shake Shack[/caption]

They're well known for their simple yet delicious burgers, such as the classic Shackburger® – a single or double cheeseburger with lettuce and tomato, topped with their signature Shack Sauce™.

Here's hoping that their Cheese Fries won't devolve into the sad state of McDonald's Cheese Fries.

[caption id="attachment_35880" align="aligncenter" width="640"]
Image Credit: Shake Shack[/caption]

Shake Shack has many outlets across the United States, and each outlet is said to have their very own exclusive menu items, and some Shake Shack outlets even have a breakfast menu!

Which makes me wonder if the Singapore outlet will be getting any exclusive menu items. Will we be getting a Singapore-inspired burger? Or maybe Rendang Fries?

Either way I'm excited to try Shake Shack.
Opening In 2019
These 2 fast food giants are set to open once the construction of Jewel Changi Airport is completed.
Jewel Changi Airport will be linked with Changi Airport Terminal 1, with Terminals 2 and 3 accessible via air-conditioned pedestrian linkways fitted with travelators.
The new Jewel Changi Airport will have 7 storeys and over 280 shops, with a good 30% of the shops being F&B outlets.
Find out more about Jewel Changi Airport P.S Cafe Launches Jypsy – New Japanese Dining Concept Featuring Sushi, Sashimi, And Unagi Fried Rice
(Header Image Source: Twitter and @shakeshack)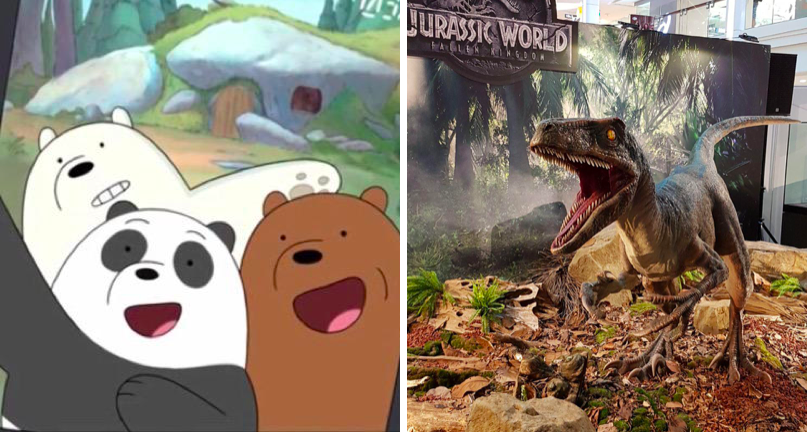 One thing I miss the most about being a kid, is the school holidays.
They've at least 3 months of just, NOTHING. 3 months in a year of waking up late, and watching cartoons and playing. Why did I ever want to grow up?
That aside, it's the June holidays now, which means kids events are out in full force.
Here's a list of events this June holiday where your child, niece or nephew can learn and play!
June Holiday Fiesta
1. Cartoon Network Animate Your Life
Cartoon Network is bringing "Animate Your Life" to Singapore, featuring characters from hit shows –The Powerpuff Girls, We Bare Bears, Adventure Time and Ben 10!

[caption id="attachment_34172" align="aligncenter" width="1920"]
Image Credit: Cartoon Network[/caption]

From Saturday 26 May to Sunday 10 June, Cartoon Network Animate Your Life will transform Gardens by the Bay's Bayfront Plaza into a thriving world of cartoons.

Expect a whole line up of exciting carnival games, interactive booths and workshops so you can learn how to draw your favourite cartoon characters and make sense of stop-motion.

So whether you're a kid or just young at heart, there is something for everyone at Animate Your Life!

Cartoon Network Animate Your Life