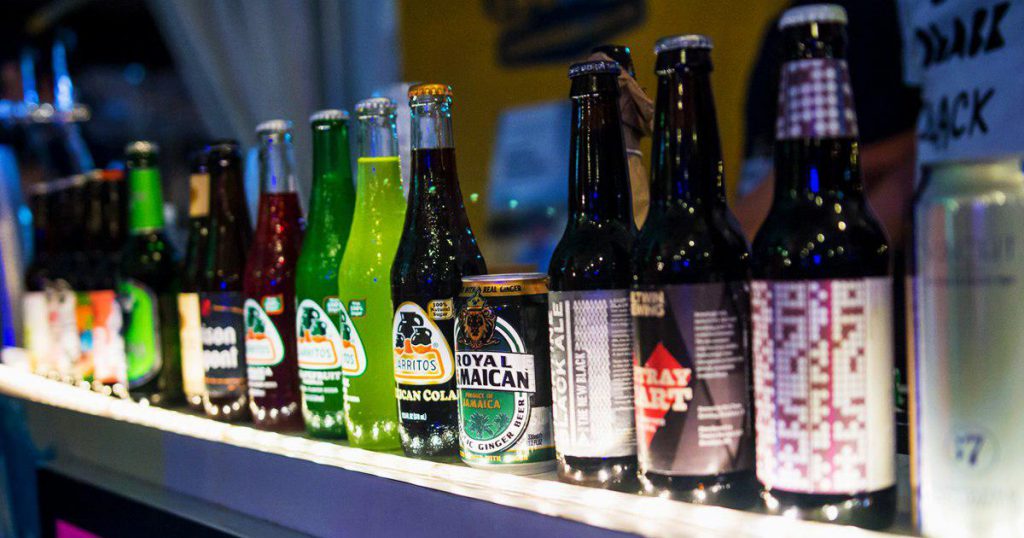 If you love your booze, then get your liver ready because SouthEast Asia's largest beer festival is returning for its 10th edition this August!

[caption id="attachment_34573" align="aligncenter" width="1890"]
Image Credit: Hapz[/caption]

That's right, Beerfest Asia 2018 will be happening from 30 August to 2 September 2018! And this time, they've got a major venue upgrade.
Chug! Chug! Chug!
Beerfest Asia was started so that Singaporeans will be able to taste and sample beers that are not usually available in Singapore.

[caption id="attachment_34571" align="aligncenter" width="900"]
Image Credit: Beerfest Asia[/caption]

This year, the event celebrates a decade of booze and it promises to be bigger and better than any Beerfest of the past years, with 600+ beers and entertainment.

Beerfest Asia is also working with 10 breweries worldwide to create 10 limited edition Beerfest Asia Birthday Beers which will only be available at the festival.

Last year's Beerfest Asia was held at Marina Bay Cruise Centre Singapore, but this year the festival has found a much bigger home. That's right, Beerfest Asia 2018 will be at The Meadow at Gardens By The Bay!

https://www.youtube.com/watch?v=Runfxzri-x0

While participating booze merchants have not been announced, ticketing details are already available.

The Advance Pass comes with 1 complimentary welcome beer. 1 Day Advance Passes costs $20 per person for Thursday and Sunday, and $25 per person for Friday and Saturday.

It'll be more worth to buy Advance Passes in a group of 4. For $75, you and your friends are allowed entry on one of any of the 4 days as well as 4 complimentary welcome beers.

However, if you're looking to up your game, then go for the VIP Pass which grants you access to 1 day of free flow VIP beer. The VIP Pass goes for $110 on Thursday and Sunday, and $150 on Friday and Saturday.

You may purchase your BeerFest passes here.

In the meantime, do keep a lookout on Beerfest Asia's Facebook page for more updates on food vendors and musical acts that will be performing!

Are you ready for Singapore's largest beer festival?

Beerfest Asia 2018
Venue: The Meadow @ Gardens By The Bay
Date: 30 Aug – 2 Sep 2018
Website

Also read $30 VS Geylang Serai Ramadan Bazaar 2018 – Can You Get Decent Food?

(Header Image Source: Beerfest Asia)