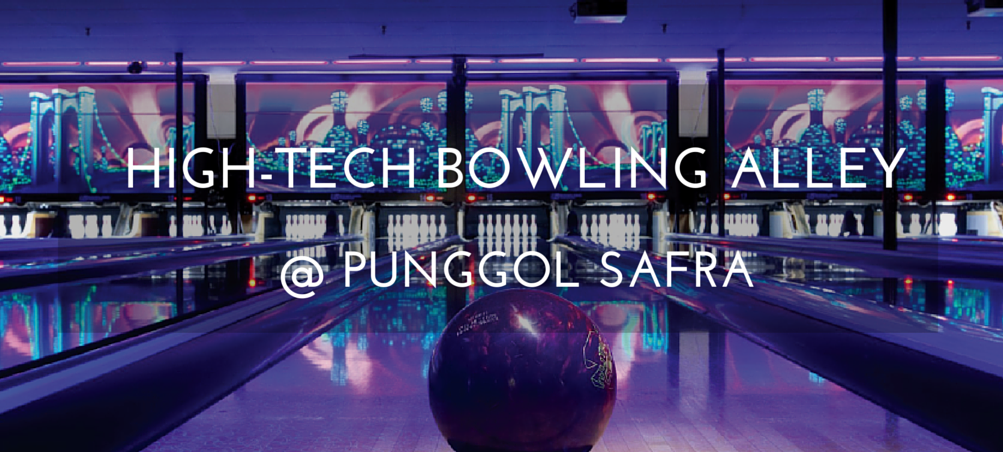 Calling all bowlers! Whether you're a sure-strike pro at bowling or a gutter feeder newbie, you'll definitely have a strikin' good time at this newly opened hi-tech bowling alley.
Remember how bowling used to be for teenagers and kids? Well, the new alley lanes provided by Punggol SAFRA now makes bowling a more family friendly affair. With more 5-pound bowling balls and automatic lane bumpers, kids will be sure to enjoy the game too!
Orchid Bowl @ Punggol SAFRA
[caption id="attachment_10233" align="alignnone" width="1000"]
Image Credits: Orchid Bowl[/caption]

Orchid Bowl has recently launched a new bowling alley in SAFRA Punggol. It has since attracted large crowds but
What makes this bowling alley stand out from the rest?
For starters, all 24 lanes are equipped with highly interactive smart screens. These provide bowlers with new bowling fun. The screens contain more than 1000 different types of animations and themes for players to choose from.

[caption id="attachment_10241" align="alignnone" width="1600"]
Image Credits: Orchid Bowl[/caption]

Some features, such as MadGames, allow bowlers to compete against their teammates in different skill-based challenges. These games are the first of its kind in Singapore and are only available at this alley. The games also contain the Score Assist feature, which gives beginner bowlers an advantage over seasoned players. With slight advantage given to beginners, complacency is something experienced bowlers will no longer risk being.

[caption id="attachment_10252" align="alignnone" width="640"]
Image Credits: cheekiemonkie[/caption]

Other cool features such as YouToons allows bowlers to snap pictures and create avatars of themselves. Fans of Mario Kart will find this feature slightly familiar.

[caption id="attachment_10234" align="alignnone" width="2048"]
Image Credits: Orchid Bowl[/caption]

If you haven't tried cosmic bowling (aka bowling with glow-in-the-dark pins and balls) you can now do so at this bowling alley. Orchid Bowl @ Punggol SAFRA is set to operate its Cosmic Bowling nights every Friday and Saturday, starting from 1st July.
Price
[caption id="attachment_10231" align="alignnone" width="900"]
Image Credits: Orchid Bowl[/caption]

The rates at this new bowling alley are charged per hour. Experienced bowlers can now play to their hearts content as there're no restrictions on the number of games played within the hour. How awesome is that?

With so many cool and family friendly features, you won't have to worry about the little ones getting bored or that they'll get upset when they lose because with the new features and added support, who knows if your kids may even beat you at your own game!

Orchid Bowl @ SAFRA Punggol
Address: 9 Sentul Crescent #05-03, S828654
Opening Hours: Sun-Thurs 10am-1am, Fri & Sat 10am-3am

(Header Image Credits: twincityfamilyfuncenter.com, words by editor)

Also, read 13 Best Things To Do In Punggol That Show Punggol Is Not Boring At All!