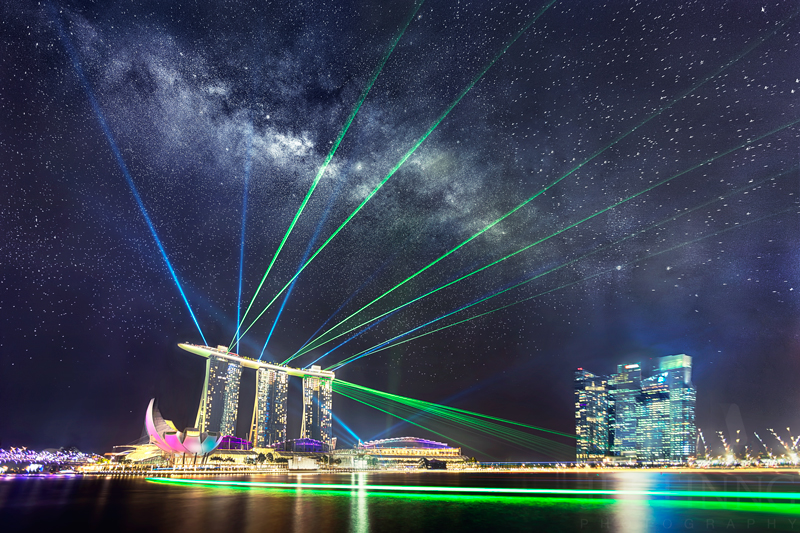 If you didn't already know, something big is happening this Saturday, 28 July 2018.
There's going to be another LUNAR ECLIPSE happening! And not just any typical lunar eclipse.
Set to last 1 hour and 43 minutes from 3.30am to 5.13am Singapore time, this will be the longest lunar eclipse of the century and will be visible from Asia, Australia, Africa and Europe.
However, with Singapore being a well-developed city, our light pollution is intense, so it might be hard to find a good spot to get a good look and photo.
So here are some places that might be dark enough to enjoy the lunar eclipse (a.k.a blood moon) in all its scarlet glory.
1. Seletar Rocket Tower
[caption id="attachment_36095" align="aligncenter" width="1024"]
Image Credit: Flickr Rain Stormz[/caption]

Located in Upper Seletar Reservoir, the Seletar Rocket Tower makes for a great spot to catch the lunar eclipse.

[caption id="attachment_36096" align="aligncenter" width="530"]
Image Credit: NParks[/caption]

The place is mostly secluded and it has 3 carparks a short walk away so it's still accessible by car. Other than the lunar eclipse, it's also a great place to catch amazing sunsets and stargaze too.

Address: Along Mandai Road Track 7, off Mandai Road
2. Changi Boardwalk
Changi Boardwalk is one of the more popular spots for stargazing and other astronomy-related pursuits.

[caption id="attachment_1027" align="aligncenter" width="700"]
Image Credit:
Image Credit: NParks[/caption]

Stargazing parties are still being organised and held at Changi Beach.

It'll be best to bring a party of people if you intend to go there for lunar eclipse because Changi Beach is infamous for being "dirty", if you know what I mean.
4. Lim Chu Kang Cemetery
Another spot with great views of the moon and stars and a spook factor.

[caption id="attachment_36104" align="aligncenter" width="779"]
Image Credit:
Image Credit: TripAdvisor[/caption]

However, Labrador Nature Reserve comes with its own spooky tales so tread cautiously.

Labrador Park Nature Reserve
Address: Labrador Villa Road, Singapore 119187
6. Lorong Halus Bridge
The Lorong Halus bridge stretches over the Punggol Waterway and offers amazing views of the sunrise. It's also great for stargazing and moon-viewing.

[caption id="attachment_36100" align="aligncenter" width="1024"]
Image Credit: Flickr Tze Ru Pang[/caption]

If you're in the far north-east, this is your best spot for all your astronomy pursuits.
7. Singapore Botanic Gardens
The Singapore Botanic Gardens is one of the least light-polluted places in Singapore, along with the Labrador Park Nature Reserve.

[caption id="attachment_36105" align="aligncenter" width="500"]
Image Credit: Flickr pfong[/caption]

Open fields for stargazing and moon-viewing are aplenty here. These include the spaces near the Eco Lake, Symphony Lake, Swan Lake, and the Bandstand.

Singapore Botanic Gardens
Eco Lake: Enter via Bukit Timah Gate
Symphony Lake: Enter via Nassim Gate
Swan Lake and Bandstand: Enter via Tanglin Gate
Opening Hours: Daily: 5am – 12am
Admission: Free
8. Springleaf Nature Park
The Springleaf Nature Park is one of the top 3 least light-polluted spots in Singapore.

[caption id="attachment_36106" align="aligncenter" width="960"]
Image Credit: NParks[/caption]

It is popular among astronomy groups that organise stargazing parties.

If you're looking for a quiet spot to observe the lunar eclipse in the North, this is it.

Springleaf Nature Park
Address: 1230 Upper Thomson Road, Singapore 787129

So there you have it, 8 of the best places in Singapore to stargaze or observe the lunar eclipse. Remember to pack your cameras and telescopes!

Also read The Longest Lunar Eclipse Of The Century Is Almost 2 Hours – Witness It In S'pore On July 28

(Header Image Source: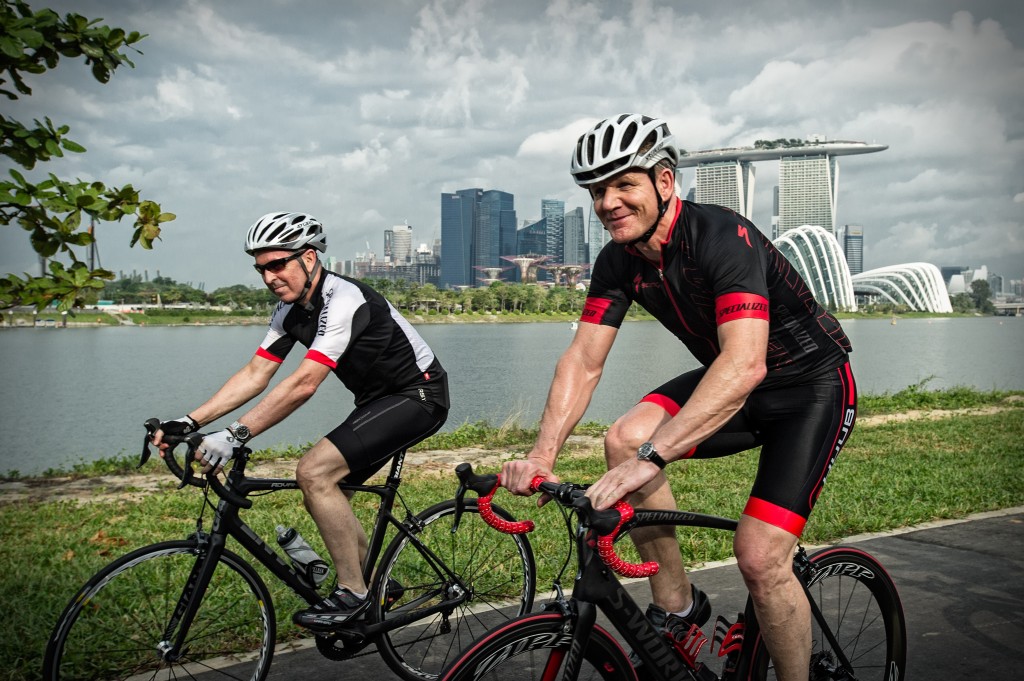 Ready to enjoy Singapore's beautiful landscape in healthy way? If you are unsure on what to do, here's a great suggestion for you: grab your bicycle, get a friend or two, prepare some drinks and snacks, and then hit one of Singapore's lovely parks, walkways or reserves on pedals!
To help you further, we have compiled 10 of what we think are the best scenic, nostalgic and quiet place in Singapore to enjoy on two wheels.
East Coast Park
[caption id="attachment_287" align="aligncenter" width="1800"]
Image Credit: Soak In Singapore[/caption]

https://www.instagram.com/p/_61bx2mTfV/

White sands, palm fringes, blue ocean, sea breeze – what else do you need for a pleasant cycling? East Coast Park's scenic coastline that stretches over 15 kilometers has dedicated bike trails for couples or families to enjoy fun cycling along the charming beach.

The bike trail at East Coast Park spans all the way to Changi Beach, and you may choose to paddle the whole trail for serious workout, or just some sections for healthy amusement. Furthermore, whenever you need to catch your stamina back, just stop by at the East Coast food centre to enjoy a cup of rejuvenating sugarcane juice.

Oh, at the East Coast Park you can find old McDonald's, which is a good starting or resting place.
Punggol Waterway
[caption id="attachment_289" align="aligncenter" width="900"]
Image Credit: Sgromancing.com[/caption]

https://www.instagram.com/p/_73jkistR1/

For leisure cycling, Punggol Waterway has a lot to offer: well-maintained tracks, green landscape, and gorgeous sunset as a picturesque backdrop. As you paddle, enjoy beautiful scene where sun slowly move back into bed, while the orangy purple pinkish sky are reflected in the water just like a huge mirror.
Bidadari Cemetery and Memorial Garden
https://www.instagram.com/p/y0r_ropfL2/
Maybe sounds a little ghoulish, but actually it can be a fun cycling through this nostalgic lush (defunct) cemetery park! Just paddle deep into Singapore's colonial history and its Memorial Garden as well! Bring some friends along, or maybe you can ride by yourself to try your guts?
If you are not cycling, Bidadari Cemetery is actually a pretty instagram-worthy spot in Singapore.
Punggol Point
[caption id="attachment_290" align="aligncenter" width="1024"]
Image Credit: Steel Wool via Flickr[/caption]

https://www.instagram.com/p/96JjElF4b-

https://www.instagram.com/p/2h8R1oGk3k/

How many times you have to stray aside, right and left, when your paddles hit the crowd? That won't happen at Punggol Point, at the Punggol Promenade Nature Walk. This is not to be mistaken with the Punggol Waterway. Punggol Point has wide pavement for you to enjoy coastline cycling to the fullest. And by the way, it also has lovely jetty to stop by and take a rest. The best thing, you don't need to bring your bicycle along. They are available for rent.
Changi Boardwalk
https://www.instagram.com/p/_wcH7uoAr3/
https://www.instagram.com/p/9C_9mnhgds/
Well, seaside cycling may have become a sort of trend in Singapore, as Changi Boardwalk offers a leisurely ride, where you can cycle along the coastline, across rough and weathered-look wooden planks on stilts.
At Changi Point Coastal Walk, you can paddle the whole 2.2 kilometers trail, consists a mixture of terrains such as beach, cliff, kelong and along the terrace of a sailing club. Actually, this trail is kinda "connected" with East Coast Park, and you can cycle all the way here from the McDonald's there.
Pulau Ubin
https://www.instagram.com/p/_iggZEpPYb
https://www.instagram.com/p/__bwpQm7yl/
https://www.instagram.com/p/_x9JeSHn1c/
As one of Singapore's favorite cycling trails, this nature reserve is quiet, kinda secluded, and, other than the odd mini bus, free of traffic, allowing you to explore and cycle for leisure. Families with tots may paddle peacefully in this leafy Singapore's last kampong, which can be reached by only 5 minutes boat ride from Changi Point ferry terminal.
For more "serious" workout and adventure, you may join a guided ride-along (starting from SGD50) and explore places off the beaten track, like a rock quarry and inter-tidal area Chek Jawa.
One of the bonus at Pulau Ubin, is that you can rent a bicycle at a cheap price here; a good mountain bike goes at around SGD12 to SGD15 for the whole day.
Marina Bay Sands
https://www.instagram.com/p/BAL6xqxBGP3/
https://www.instagram.com/p/BALcRqBH2Td/
https://www.instagram.com/p/_8fPu9FTb5/
The famous Marina Bay Sands can totally offer you different way of sight-seeing if you are on two wheels. The trail is outlines Marina Bay and expands along Kallang Basin. It has scenic skyline to adore while cycling, a view that all of us are too familiar with.
You may begin at the hotel, and make your way down towards The Helix Bridge before turning to the Singapore Flyer. When you reach Kallang Basin on your right, take an easy riding down onto Nicoll Highway. Once you hit the Merlion, The Singapore Flyer, Helix Bridge, ArtScience Museum and Marina Bay Sands will be in harmony to shape a great panorama.
Hort Park and Southern Ridge
https://www.instagram.com/p/-dpRO9ESL_/
https://www.instagram.com/p/_hZlnDIHPD/
This park is a part of the Southern Ridges that comprises Mount Faber Park, Telok Blangah Hill Park, Kent Ridge Park and Labrador Nature Park, with lush and quiet environment to enjoy with family.
If you feel like paddling more, just go through the Southern Ridge to get to the Henderson Wave.
Bedok Reservoir Park
https://www.instagram.com/p/8p3Q4ahyFp
If you are into leisure paddling, just hit Bedok Reservoir Park. The track around the lake, with a mixture of pavement and pebbly path, is just 4.3 kilometers long; provides a good and effortless route for beginners. This kids-friendly track allows you to stop anywhere to let children play. Do remember to keep them away from the edge of reservoir though.
After an exhilarating cycling for an hour or two, spread out a picnic sheet, enjoy the view across the tranquil reservoir while having your meal, or catch sight of some chirping local birds can be fun!
West Coast Park
https://www.instagram.com/p/BAMoQFHK8-G/
https://www.instagram.com/p/_ylWTJLGCa/
The less famous West Coast Park (if compared to its sibling at the eastern part), is actually a great place for some light cycling. Known as 'Play Centre in the West', the western part of West Coast Park has been transformed into a place for fun adventure seekers.
It has designated cycling track equipped with playground (to amuse your tots), beach, and white sands. When cycling chase away your stamina, just stop by and find McCafe for a refreshing Himalayan Tea Frappé.
Now those are our 10 recommended places to have a fun cycling in Singapore. If you know any other great places, do share it with us.
Featured image credit: Lifestyle Asia