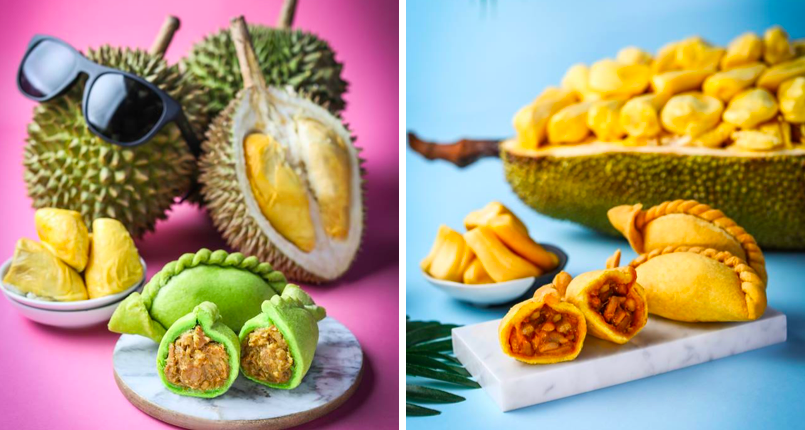 Back in June, Old Chang Kee announced that Curry Day 2018 will be taking place on 27 and 28 July 2018.
In case you missed the announcement, here's the article.
They also announced that they will be unveiling 2 new exclusive Curry puffs closer to Curry Day 2018.
Enter Old Chang Kee's new Durian Curry Chicken'O and Jackfruit Curry Chicken'O.
Curry With Jackfruit And…Durian?
Sometimes, pandering to local cuisine can take drastic turns, and this is one of them.

It may be Durian season but we're not quite sure what to feel about mixing Durian and Curry.

[caption id="attachment_36041" align="aligncenter" width="480"]
GIF Credit: giphy[/caption]

Jackfruit, on the other hand, might not be that much of a stretch, considering that jackfruit is a component used in curries in Bangladesh and other parts of Asia.

Here's a look at the Durian Curry Chicken'O in all it's pastel green glory.

[caption id="attachment_36039" align="aligncenter" width="640"]
Image Credit: Old Chang Kee[/caption]

And the Jackfruit Curry Chicken'O.

[caption id="attachment_36040" align="aligncenter" width="640"]
Image Credit: Old Chang Kee[/caption]

These new curry puffs will be available at Curry Day 2018 at [email protected] Square.

It'll cost $4 for 2 pieces for the new curry puffs. The Chilli Crab'O will also be available at Curry Day 2018.

[caption id="attachment_35914" align="aligncenter" width="2480"]
Image Credit: Old Chang Kee[/caption]

Other than the myriad of Curry puff flavours you'll find there, there will also be curry puff crimping demonstrations, so you can make your own at home! The kids can also take part in spice art lessons!

Are you looking forward to trying the Durian Curry Chicken'O and Jackfruit Curry Chicken'O?

Curry Day 2018
Venue: Velocity @ Novena Square, 238 Thomson Road, Singapore 307683
Date: 27 – 28 Jul 2018
Website

Also read Cold Stone Creamery's Latest Concoction Features Cucumber Slices And…Spicy Sambal Ikan Bilis?

(Header Image Source: Old Chang Kee)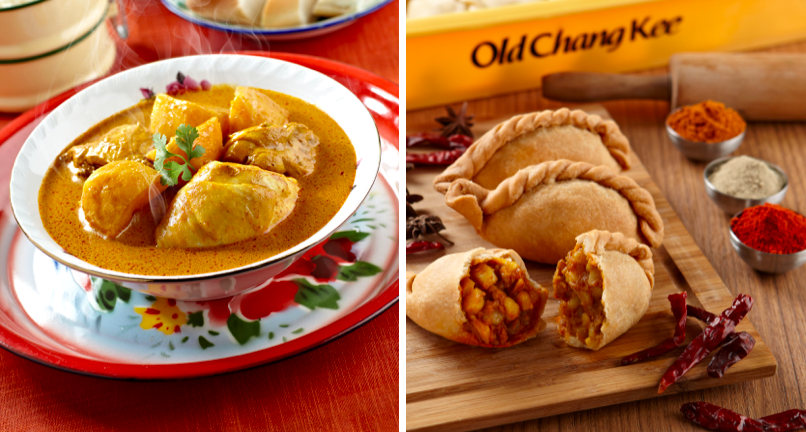 Unless you live under a rock, you'd know about Old Chang Kee, probably the largest supplier of curry puffs to Singaporeans.

Coming up on 27 and 28 July 2018, Old Chang Kee will be at the atrium of Velocity @ Novena Square for Curry Day 2018, as part of the Singapore Food Festival!

[caption id="attachment_35255" align="aligncenter" width="860"]
Image Credit:
Image Credit:
Image Credit: Website

Also read S'pore Childhood Icon Mr Kiasu Revives This June With A Limited Edition Box Set And Figurine