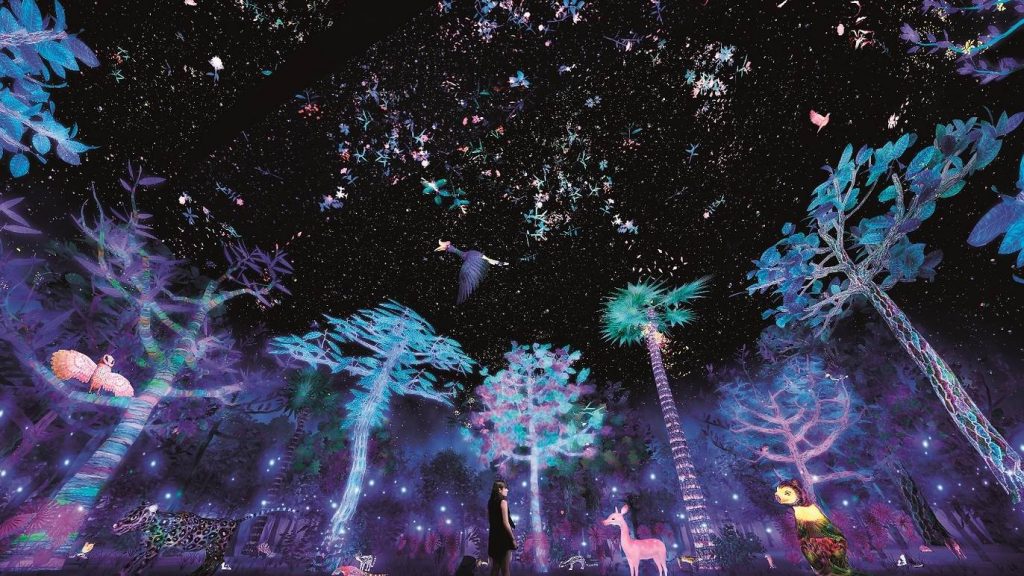 With the end of year festivities well out of the way, we can all take solace in that our lives can finally return to normalcy.
After emptying the bank for all those Christmas presents and New Year parties, here's a guide on life hacking date-night activities this January without burning a hole in the pocket.
Here are seven classy date-night ideas that will go easy on the wallet.
1. ART AFTER DARK

Held at the Gillman Barracks, Art After Dark is a highlight of Singapore Art Week which combines contemporary art exhibitions, live music performances and amazing food vendors in one evening.
The event will also see the launch of LOCK ROUTE, an outdoor public art showcase featuring works in the form of murals, sculptures and installations by popular and emerging local artists.
This year, local musicians Charlie Lim, Riot !n Magenta and .gif will make an appearance, accompanied by pop-up food booths from Park Bench Deli and Gattopardo.
When: 13 January 2017, 7pm till late
Where: Gillman Barracks
Price: Free
2. NASA: A HUMAN ADVENTURE
[caption id="attachment_21374" align="aligncenter" width="500"]
Image: Marina Bay Sands[/caption]

Treat your partner to an experience that is out of this world at NASA: A Human Adventure. The exhibition is said to be the most comprehensive in showcasing space flights throughout history, with artifacts from the U.S. and Soviet Union space programs.

The public guided tours are in either English or Mandarin where participants can learn about some of the most extraordinary innovations in space technology and scientific achievements in human history.

The exhibition runs all the way until March and will be a great way to start the New Year by learning about the human endeavour in pushing the boundaries of what's possible.

When: Daily until 19 March 2017
Where: ArtScience Museum, Marina Bay Sands
Price: S$15-19 (Singaporeans and PR), S$20-25 (Foreigners)
3. ALIWAL URBAN ART FESTIVAL
[caption id="attachment_21375" align="aligncenter" width="2048"]
Image: Singapore Art Week[/caption]

In conjunction with Singapore Art Week, the Aliwal Urban Art Festival is an annual event held to celebrate the wonderful world of street art highlighting the talents of local urban artists, dancers, skateboarders and musicians.

Visitors can learn about the history of urban art in Singapore while 'The Writers Bench' will see urban artists collaborating to work on a 12-metre long wall.

There will be live performances from local indie bands Ant-Men and Disco Hue. Skateboarding enthusiasts can also head down to the Aliwal Car Park to witness 'The Asphalt Challenge', a skill competition featuring Singapore's top skateboarders.

When: 14 January 2017, 5pm till late
Where: Aliwal Arts Centre
Price: Free
4. FULLERTON MONUMENT TOUR
[caption id="attachment_21379" align="aligncenter" width="1207"]
Image: The Fullerton Hotel[/caption]

While all Singaporeans will recognize the iconic Fullerton Hotel, many may be unfamiliar with its history. Amidst an ever-transforming city landscape in Singapore's CBD, The Fullerton Hotel has remained a constant, witnessing some of Singapore's history moments.

This guided tour will reset the clocks to 1928, taking you in a journey through time from the very beginnings of the Fullerton Building to when it hosted the General Post Office, became an elite British club and exquisite hotel.

Participants will get a glimpse of exclusive preserved areas of the building with its rich history and monumental significance of Singapore's past. The tour ends with a "Heritage" local breakfast in the hotel courtyard.

When: 22 January 2017
Where: The Fullerton Hotel Singapore
Price:  The Istana Singapore[/caption]

Get a unique glimpse of the Istana this January. Held during the Istana Chinese New Year Open House, this guided walk will showcase the Istana's rich and diverse flora and fauna.

The Istana estate is a vast parkland of greenery, with areas such as The Swan Pond, The Lawn, Japanese Garden, The Spice Terrace and The Grove.

The walk is conducted on an hourly basis between 10am to 4pm, and is open to the general public.

When: 29 January 2017
Where: The Istana
Price: $4 (Singaporeans and PR), $10 (Foreigners)
6. STORY OF THE FOREST
[caption id="attachment_21377" align="aligncenter" width="1372"]
Image: teamLab[/caption]

Story of the Forest is an immersive installation inspired by the William Farquhar Collection of Natural History Drawings at the National Museum of Singapore.

The exhibition takes 69 drawings from the prized collection and breathes life into them through wide-scaping displays. There is also an app that will enhance your visit, making the exhibition an interactive one for all to enjoy.

The installation was setup by teamLab, the same people behind Future World, the permanent exhibition at the ArtScience Museum.

When: Daily, 10am to 7pm
Where: National Museum of Singapore
Price: Free (Singaporeans and PR)
7. ARTWALK LITTLE INDIA
[caption id="attachment_21376" align="aligncenter" width="2048"]
Image: ARTWALK Little India[/caption]

From January 12 to 17, ARTWALK Little India returns with its third edition to liven up the Little India precinct, showcasing the area's rich tradition through a variety of arts and culture.

Throughout the week, visitors can immerse themselves in art installations and live performances that celebrate the heritage of Little India. This year's theme is Your Path To Remember, giving visitors a nostalgic journey of stories and memories through the medium of the arts.

The initiative is a collaboration between LASALLE College of the Arts and Singapore Tourism Board.

When: 12 to 17 January 2017
Where: Little India
Price: Free

===

For more updates and listings of events for your date-night activities, pick up your free copy of this month's A List Singapore from City Hall, Raffles Place, Tampines and Jurong East SMRT stations. Alternatively, you can check out A List Singapore's The Playbook.

Also, read Dying Art Culture? Nope. Here's What To Expect During Singapore Art Week 2017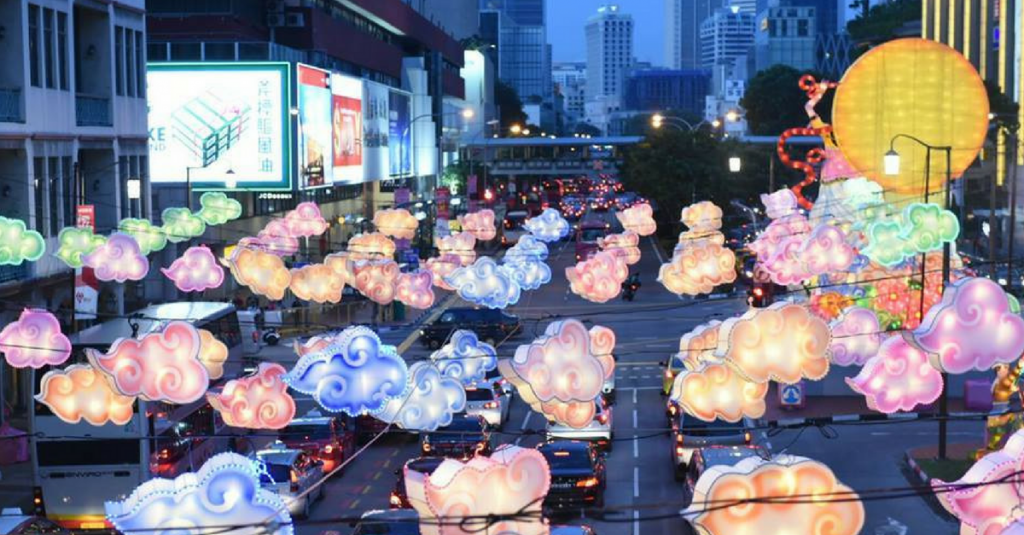 Every year, families gather to indulge in mooncakes, and enjoy dazzling lighting displays and lantern processions in celebration of Mid-Autumn festival.
In appreciation of the lunar moon, celebrations go into full swing once the sun sets. Thinking about where to celebrate this year's Mid-Autumn festival? We've round up the best places to visit with your date that's bound to set your heart aflutter. Enjoy the full moon, savour mooncakes, and soak in the sights and sounds!
1. Chinatown Mid-Autumn Festival Celebrations 2016 
This year, the street light-up features lantern displays telling the legendary story of Chang'Er and Hou Yi. Book your date and head to Chinatown to view the gorgeous yearly Mid-Autumn light up. The light up will be displayed till 30 September.

[caption id="attachment_14096" align="aligncenter" width="960"]
Credit: CNA[/caption]

After viewing the massive light displays, join in the festive fun with live nightly performances at Kreta Ayer Square. With performances by local entertainers and troupes from China, you'll be entertained by animated and dynamic Chinese cultural acts, folk songs and music and dances.

[caption id="attachment_14098" align="aligncenter" width="960"]
Credit: Chinatownfestivals FB page[/caption]

During the festival, walk along the bustling street and shop through the night. The streets will be bustling with stalls selling traditional and modern mooncakes, decorative ornaments, preserved fruits, potted plants, clothing and many more!

Date: 2 to 15 September 2016
Time: 7pm till late
Location: Chinatown

Mass Lantern Walk
Date & Time: 11 September, 7:00PM – 10:00PM
Starting point: Kreta Ayer Square
2. Mid-Autumn @ Gardens by the Bay
[caption id="attachment_13875" align="alignnone" width="1024"]
Image credit: gardensbythebay.com.sg[/caption]

Happening from now till 18 September, experience Gardens by the Bay in a whole new light. You can expect dazzling displays of handcrafted lantern sets to multimedia installations and nightly performances located at the Gardens.

[caption id="attachment_14101" align="aligncenter" width="1670"]
Credit: gardensbythebay.com[/caption] [caption id="attachment_14103" align="aligncenter" width="2000"]
Credit: gardensbythebay.com[/caption]
Bring your lanterns and join in for a stroll along the Gardens! Nothing else will set your heart aflutter like strolling among beautiful light displays.
Date: 3 to 18 September 2016
Time: 7pm to 11pm
Location: Gardens by the Bay
3. Wan Qing Mid-Autumn Festival 2016
[caption id="attachment_14104" align="aligncenter" width="2048"]
Credit: Jamie Koh[/caption]
Relive your childhood memories at Sun Yat Sen Nanyang Memorial Hall as life-sized lantern installations resembling old playgrounds will be displayed.
Head down this weekend on 10 and 11 September as there are free programmes for everyone – Lantern Making Workshop, Shadow Puppetry, Xin Yao Live Band, and more!
You can also wind down and relax to popular '90s music performances or listen to storytelling featuring Mid-Autumn tales. Sounds like a great idea for an awesome date!
Date: 9 to 18 September 2016
Time: 7pm to 10pm
Location: Sun Yat Sen Nanyang Memorial Hall
4. Moonfest 2016 Esplanade
[caption id="attachment_13874" align="alignnone" width="850"]
Image credit: esplanade.com[/caption]

Join in the celebrations at the Esplanade with its annual Chinese traditional arts festival.

[caption id="attachment_14099" align="aligncenter" width="752"]
Credit: Esplanade[/caption]

There are workshops available such as DIY Snowskin Mooncakes, as well as a Lantern-Making Workshop. No better time to impress your date with your handicraft skills!
Both ticketed and free programmes are available, check out the detailed listings here.
Date: 9 to 11 September 2016
Time: Various timings
Location: Esplanade
5. Chinese Garden Mid-Autumn Festival 2016
[caption id="attachment_13887" align="alignnone" width="740"]
Image credit: yoursingapore[/caption]

The Chinese Gardens is one place you must not miss out during Mid-Autumn Festival. With spectacular displays of large-scale lanterns and props, this tranquil garden will be transformed into an epic date-worthy place.

Location: Chinese Gardens

With so many events happening this Mid-Autumn festival, take some time off and spend it with your date, friends or family. Indulge in those delicious mooncakes and stroll along the parks and gardens with your lanterns.

Though the Mid-Autumn festival is largely celebrated by the Chinese community, everyone from all walks of life and races are always welcomed to join in the fun!

(Header image by yoursingapore)

Also, read Boutique Fairs Is Back, And It'll Make You Say "I Do" All Over Again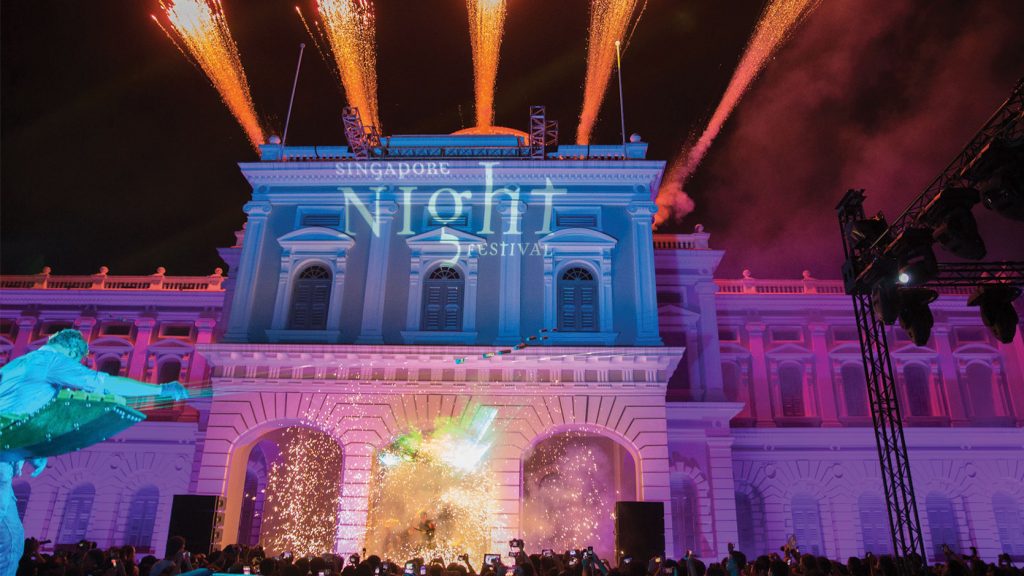 If you weren't in the vicinity of Bras Basah and Bugis last weekend, you (almost) missed out on one of the most spectacular night festivals in 2016! This year's Singapore Night Festival went off with a bang, and the streets of Bras Basah and Bugis came to life with beautiful art installations, light projections, roving performers and plays.
This year's theme was fittingly named "Innovations and Inventions", the perfect entanglement of 19th century industrialisation interwoven with design. We created a list of highlights from this year's Singapore Night Festival which was definitely worth the crowd!

(Image credit:
(Image credit:

(Image credit: Peranakan Museum)

By far one of the busiest zones, Armenian street was chock full of roving street performers, live music and art installations. Couples danced the night away in the pedestrian only streets swaying along to the music presented by the Substation.

[caption id="attachment_12966" align="alignnone" width="1500"]
(Image credit:

(Image credit:

(Image credit: Singapore Night Festival)

Looking for something to pull you into a world of wonder ? House of Curiosities may just be thing you're looking for. Based on the storyline of The Mechanical Heart, it tells the heartwarming story of inventor Professor Chambers and his son Christopher. Eccentric and featuring steampunk creations and Victoria era art and fashion, this exhilarating performance is a must-catch during the Singapore Night Festival.

Ticket price: $16 (Adults), $13 (Concession*) Inclusive of $1 SISTIC Fee
Timing: 6 – 8pm, 8.30 -10.30pm, 11pm – 1am
Zone 4: Singapore Management University

(Image credit: Yahoo.com)
If you're looking to kickback with friends over drinks and light snacks, head on over to Campus Green of the Singapore Management University. Offering a barrage of bites, drinks and small knick knacks, this is a zone for all you foodies!
Zone 5: Singapore Art Museum, Queen Street, Waterloo Street and National Design Centre

(Image credit:
(Image credit: Singapore Art Museum)
End your night at the Singapore Art Museum, the facade becomes the backdrop of light projections. Sit back and admire the complex light show move across the buildings complementing the architecture of this national attraction.
If you missed out on this awe-inspiring showcase of art, lights and sound. Do not fret! The Singapore Night Festival continues this weekend, 26-27 August (this is your last chance! Don't say we didn't warn you!) So bring your friends, family and significant other to this extra-special weekend out!