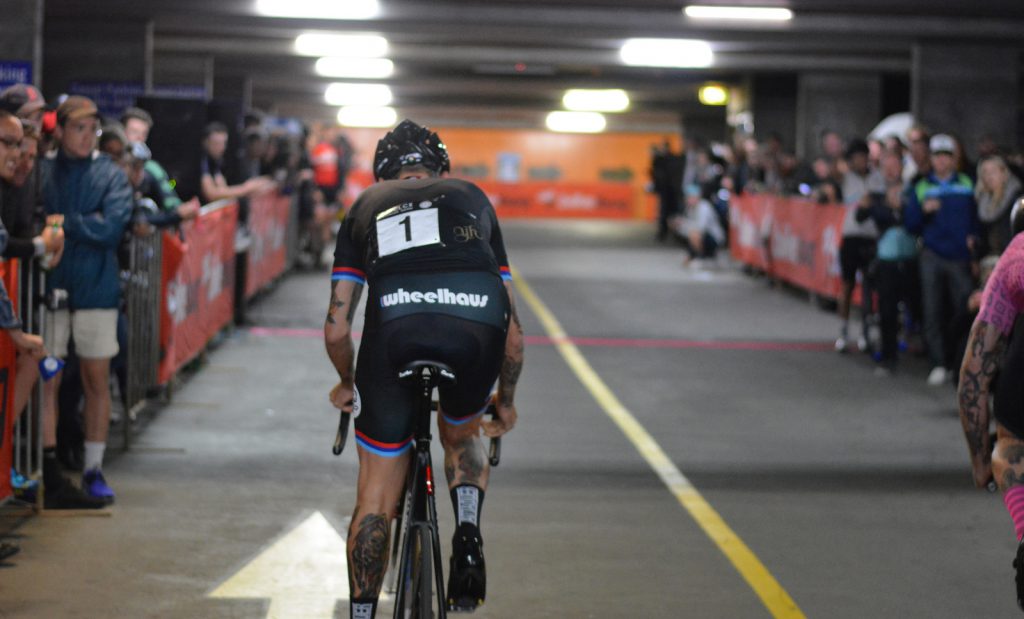 If you've participated in the OCBC Cycle, then you might want to test yourself with this upcoming cycling event, the Downtown Race 2018.
Happening on 19 August 2018, the Downtown Race will take place in a carpark! That's right, it's uphill all the way, sweetie.
Do You Have What It Takes?
There are a total of 9 race categories to choose from – Juniors M&F, Men's Open Elite, Men's Masters, Men's Supermasters, Men's Sport/Weekend Warrior, Women's Open, Women's Sport/Weekend Warrior, MTB Open, and Fixed Gear Open.

[caption id="attachment_35932" align="aligncenter" width="534"]
Image Credit: Cycosports[/caption]

The race will pit Singapore's best cyclists from road, mountain and fixed gear biking against each other for the Men and Women's Open category, where the top 10 cyclists will battle it out for the title of King or Queen of the Downtown Race!

You begin in Basement 2 of the carpark, and cycle as quickly as possible to the top of the carpark.

[caption id="attachment_35930" align="aligncenter" width="980"]
Image Credit: Cycosports[/caption] [caption id="attachment_35929" align="aligncenter" width="1008"]
Image Credit: Cycosports[/caption]

Winners of each category will receive a medal and a limited edition jersey specially designed for Downtown Race 2018!

Registration for Downtown Race 2018 is $50, and it comes with a sign up pack with $50 worth of Downtown Gallery Cash vouchers and other gifts.

Of course, the kids won't be left out.

There will be fun family activities like kid's races and watt bike races. For those of you looking to improve your timing, there will also be talks on how to improve your performance.

There are limited spots for each category, so hurry and register here!

For a glimpse at what the Downtown Race 2018 will be like, here's a video.

https://www.youtube.com/watch?time_continue=8&v=_4oRuLo9pUk

Do you have what it takes to take on the Downtown Race 2018?

Downtown Race 2018
Venue: Downtown Gallery, 6A Shenton Way
Date: 19 Aug 2018
Website

Also read Old Chang Kee And Its Sister Brands Are Serving A Chilli Crab-Filled Menu From Now Till Aug 31

(Header Image Source: Cycling Tips)