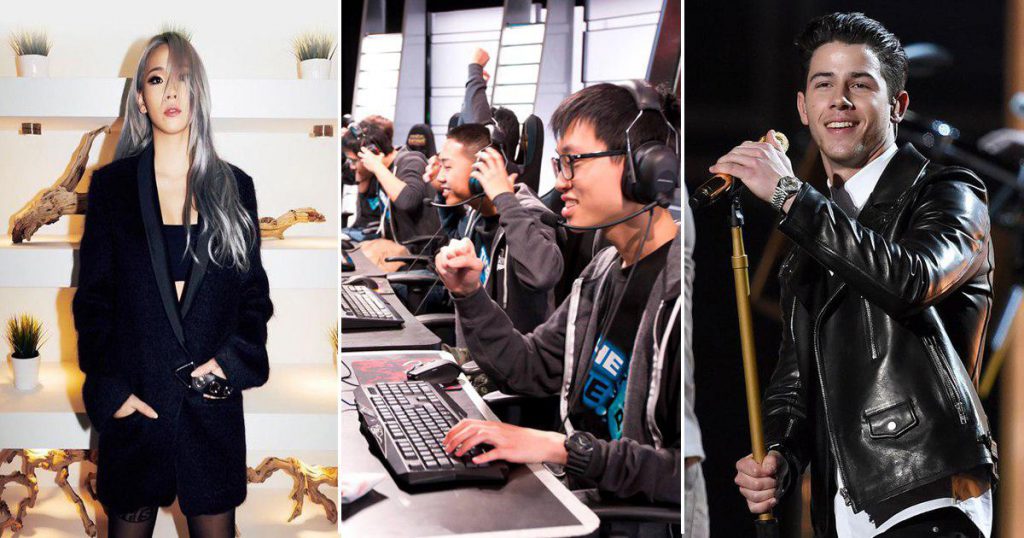 As a millennial, there aren't many things that surprise me or even catch my attention. But leave it to MTV to be able to find the perfect combination of activities to turn heads and grasp our attention.

From 4 to 5 August, the Singapore Indoor Stadium will host the very first ASEAN E-Sports and Music Festival, Hyperplay.

[caption id="attachment_35044" align="aligncenter" width="1900"]
Image Credit: Hyperplay[/caption]

Organised by MTV and presented by the Ministry of Culture, Community, Youth (MCCY) and National Youth Council, this insane 2-day event will see youths from all 10 countries compete in a strive for glory in the first ASEAN League Of Legends competition.

That's not all, there will also be a music festival as well as cosplay events happening!
League Of Legends Tournament
One of the biggest components that make Hyperplay is the League Of Legends tournament which sees the best teams in the region pit their skills against each other in a chaotic battle of strategic supremacy and combat skills.

[caption id="attachment_35045" align="aligncenter" width="960"]
Image Credit: Hyperplay[/caption]

Whether it's national, regional or international, League Of Legends E-Sports is easily the highest level of competitive play with some of the most active and competitive players and tournaments held in some of the largest stadiums around the world.

The winners of the League Of Legends tournament will receive 6 Razer Blades!

Are you ready?
MTV Spotlight
If E-Sports isn't really your cup of tea, then how about a music festival with a lineup curated by MTV themselves?
The full lineup of artists have not been announced but here's who we know will be performing at Hyperplay.
Headliners
CL
If you're any KPOP fan worth your salt, then you'd have heard of the iconic 2NE1, one of the most popular and successful girl groups in South Korea. And the leader of said group is none other than CL.
Since the disbandment of 2NE1, CL has moved on to become a versatile rapper, vocalist, dancer and songwriter and has also managed to break into the US market thanks to her various collaborations with artists such as Skrillex and Diplo, to name a few.
You might have seen her perform at the Pyeongchang 2018 Winter Olympics closing ceremony. If you missed it, watch it again below.
https://www.youtube.com/watch?v=itd9Ebx9LTw
Afgan
The first time I saw Afgan in person was back in 2015 at Youtube FanFest Singapore.
If you don't know who he is, the stylish singer is Indonesia's crooning heartthrob who has won awards across the region, solidifying him as a crowd favourite in Asia.
https://www.youtube.com/watch?v=8RVWepy4Ay4
Slot Machine
Slot Machine is the undisputed king of Thai rock music with nearly 2 decades of experience in the music industry.
The four-man rock band is known for their stirring rock anthems and poignant narratives. They released their first English album back in 2016, further expanding their audience and fanbase.
https://www.youtube.com/watch?v=QccKfDDij48
The Sam Willows
Singapore's very own pop sensations, The Sam Willows, will be representing the nation at Hyperplay!
Since the formation of the group back in 2012, they have racked up over 20.2 million streams on Spotify and more than 6 million views on their Youtube channel.
The homegrown band has churned hit after hit, from "Take Heart" to "Keep Me Jealous" and "Robot". They've even opened for Little Mix on their world tour stops in Manila and Singapore.
https://www.youtube.com/watch?v=QgVBXDbPZqI
Nick Jonas
If you know the lyrics to "Burnin' Up" and "Lovebug", then you'll be pleased to know that Nick Jonas will be performing on the MTV Spotlight stage at Hyperplay on Sunday, 5th August 2018.
The American singer-songwriter and actor, also known as one-third of the Jonas Brothers, has sold over 17 million albums worldwide and was nominated for the 'Best New Artist' at the Grammys in 2008. 
Nick Jonas released his self-titled debut album in November 2014, featuring the triple-platinum and #1 U.S. radio hit, "Jealous" and the sultry chart-climbing radio single, "Chains".
https://www.youtube.com/watch?v=yw04QD1LaB0
Tickets
Purchase either a one-day or two-day pass across 6 different categories.
One-day passes go from $60 to $129, depending on the day you're buying for, while Two-day passes go from $108 to $201 depending on the category.
CAT1 and CAT2 ticket holders have the option to purchase an additional Standing Pass. All CAT1 ticket holders will also receive an exclusive Hyperplay loot bundle which includes an A3 poster, keychain, EZ-Link card, and mousepad.
Early bird ticket sales are now live and will end on 22 June 2018 at 11.59pm.
Hurry and purchase your tickets Also read The Avengers Have Assembled At ArtScience Museum To Celebrate 10 Years Of Marvel Studios
(Header Image Source: LOL Esports and Pinterest)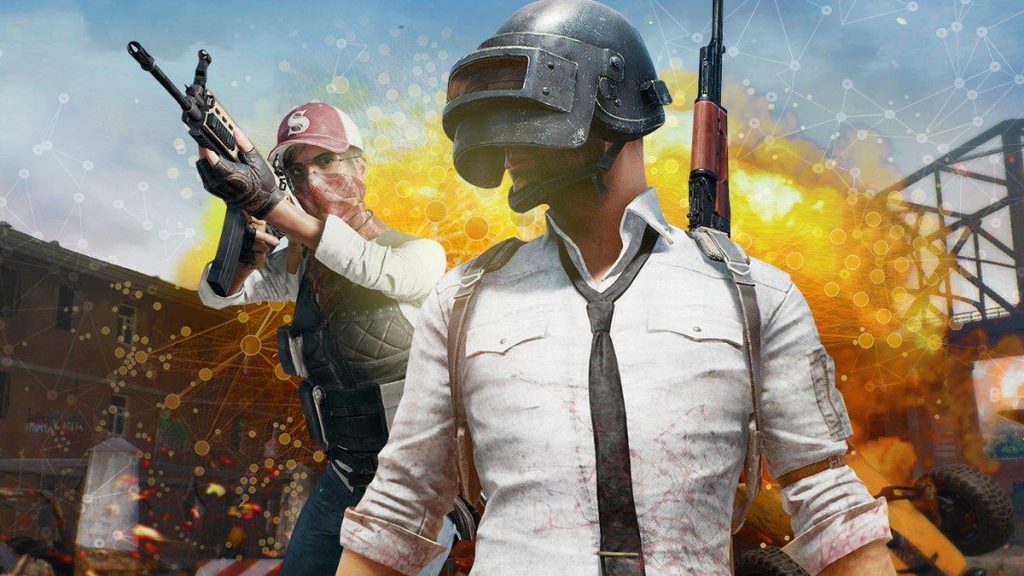 Calling all gamers, SAFRA ESports Carnival is back for its second edition from 31 March to 1 April 2018!

[caption id="attachment_33521" align="aligncenter" width="614"]
Image Credit:
Image Credit: CNET[/caption]

The Solo category matches will be held on 31 March 2018, with prizes worth up to $500 to be won. The Team category matches will be held on 1 April 2018 with $1500 worth of prizes to be won.

Registration is free. However, do register before 29 March 2018 as there are limited slots available.

Solo players register The Challenge Zone

The Challenge Zone will see participants complete the game challenges for DOTA 2, FIFA and Street Fighter to win attractive prizes.

DOTA 2 Invoker Combo Challenge, participants will have to complete an Invoker combo within the stipulated time.

[caption id="attachment_33523" align="aligncenter" width="1000"]
Image Credit:
Image Credit: EA Sports[/caption]

If you're a Street Fighter fan, take on the Street Fighter Challenge where 2 participants will battle each other with their favourite Street Fighter characters.

[caption id="attachment_33525" align="aligncenter" width="1600"]
Image Credit: EB Games[/caption]

However, to complete the challenge, participants will have to end the match with a SPECIAL ATTACK such as Hadouken.

Once participants have completed 2 out of the 3 challenges above, their final challenge is to take a photo of themselves at the Gamer's Corner and post it on their social media platforms with the hashtag, #SAFRAESPORTS2018.

The first 100 participants to complete the challenges will receive a "Bounty Bag" with a range of mystery prizes ranging from F&B vouchers, toys, games, gaming peripherals, collectibles and more!

Time to bring your best. Are you ready to compete?

SAFRA ESports Carnival 2018
Venue: SAFRA Yishun
Date: 31 Mar – 1 Apr 2018
Time: 10am – 6pm
Website

Also read 5 LAN Shops In S'pore That Are Dirt Cheap – Starting From $1/Hr

(Header Image Source: MWeb)