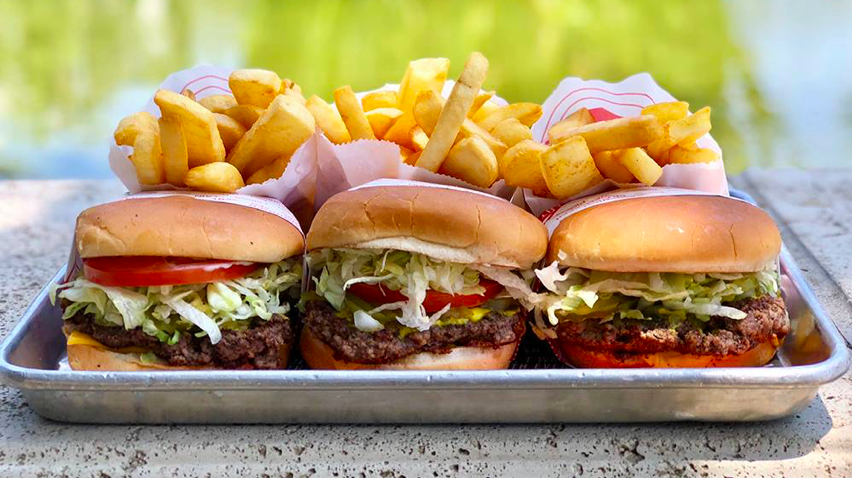 First, Shake Shack announces that they'll be opening in Jewel Changi Airport.

Now, another American fast food chain has announced that they will be opening in Singapore – say hello to Fatburger!

[caption id="attachment_36760" align="aligncenter" width="1000"]
Image Credit: FatBurger Singapore[/caption]

Most of you would be wondering what Fatburger is, because our American fast food vocabulary is limited to Shake Shack, In-N-Out, Wendy's and McDonald's.

To start off, there is no affiliation to FatPapas or FatBoy's.
All-American Fast Food
Fatburger has actually been around since 1952 and voted as America's Best Burger on many occasions.

[caption id="attachment_36771" align="aligncenter" width="1500"]
Image Credit: FatBurger Singapore[/caption]

It's odd that they've managed to stay out of Singaporeans' fast food radar, considering that they have outlets in Japan, Beijing, and the Philippines.

Now that they've decided to open in Singapore, the first 2 stores will be opening in OneKM Mall in Katong and Velocity at Novena Square.

Here's a look at what the stores are expected to look like.

[caption id="attachment_36767" align="aligncenter" width="2000"]
Image Credit: FatBurger Singapore[/caption] [caption id="attachment_36768" align="aligncenter" width="1472"]
Image Credit: FatBurger Singapore[/caption] [caption id="attachment_36769" align="aligncenter" width="1472"]
Image Credit: FatBurger Singapore[/caption] [caption id="attachment_36770" align="aligncenter" width="1472"]
Image Credit: FatBurger Singapore[/caption]

If you think this is just another run-of-the-mill fast food chain, think again. Every burger is cooked upon order using fresh lean beef, chicken, or turkey.

While the full menu has not been revealed, we do know that you can choose to customise your burger in 4 available sizes – Single, Double, Triple, and Quadruple.

[caption id="attachment_36761" align="aligncenter" width="923"]
Image Credit: FatBurger[/caption]

The last fast food chain that offered multi-layered burgers was Wendy's (and we all know what happened to her). But here's to Fatburger bringing it back because we're all for customisable meals.

For sides, there's your standard skinny fries, fat fries (chips), sweet potato fries, and onion rings. We're loving this inclusivity. #AllSidesMatter

[caption id="attachment_36762" align="aligncenter" width="917"]
Image Credit: FatBurger[/caption]

That's not all, they even offer Buffalo Wings – traditional, boneless, and tenders.

[caption id="attachment_36763" align="aligncenter" width="1076"]
Image Credit: FatBurger[/caption]

To go with your burger, fries and buffalo wings, how about some milkshakes?

[caption id="attachment_36766" align="aligncenter" width="960"]
Image Credit: FatBurger Singapore[/caption]

FatBurger has 4 flavours to choose from – Chocolate, Strawberry, Vanilla, and Cookies & Cream.

[caption id="attachment_36765" align="aligncenter" width="852"]
Image Credit: FatBurger[/caption]

The first outlet to open will be at OneKM, on 7 September 2018. The outlet at Velocity @ Novena Square will open a week later, on 14 September 2018.

Are you excited to try Fatburger?

Fatburger
Website

Also read If You're Mad For Marbling, This Restaurant Serves Grade 9 Wagyu Beef Bowls Under $25

(Header Image Source: FatBurger Singapore)