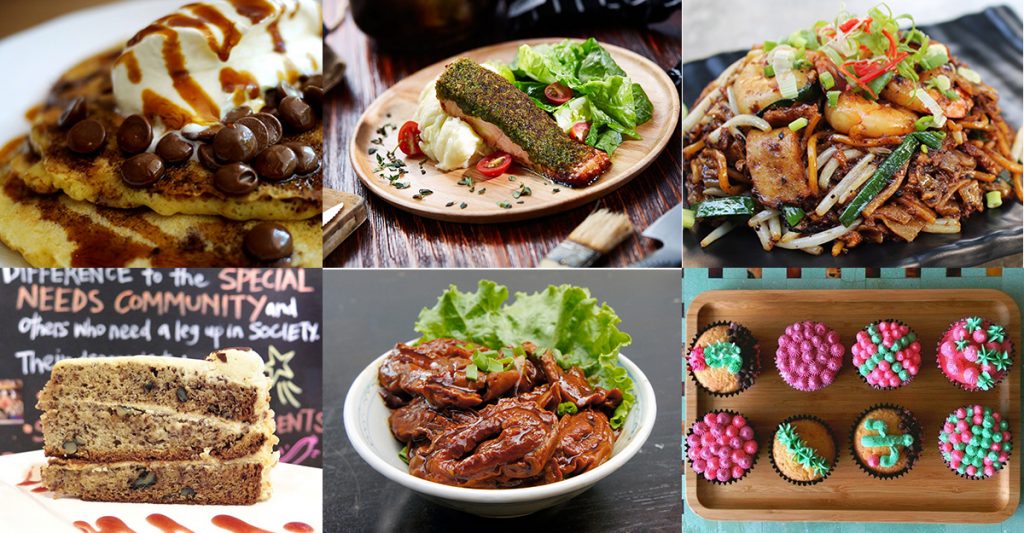 We're just days away from Christmas, and most of us would probably have been preoccupied with Christmas shopping and attending the many Christmas-themed events happening around Singapore.
However, amongst the hustle and bustle of the Christmas rush, we tend to forget that Christmas isn't just about the presents and tinsel – it's also about spending time with our loved ones. Food is the way to a Singaporean's heart, so what better way to spend time with family and friends than over a delicious Christmas meal?
We've curated a list of food spots you can head to for Christmas dinner, from casual cafes to intimate restaurants, you'll be spoiled for choice!
For Local Favourites
[caption id="attachment_20178" align="alignnone" width="1024"]

Tanglin Post Office Singapore
56 Tanglin Road #B1-02, S247964
Tel: +65 98188102
Opening Hours: 12pm – 10pm (Mon), 12pm – 10pm (Wed – Sun), Closed Tues
2. Soon Huat Bak Kut Teh Without Borders
[caption id="attachment_20180" align="alignnone" width="1024"]
"business [offering] a second chance."
Founded by ex-offender Jabez Tan, Soon Huat Bak Kut Teh is dedicated to give ex-offenders and former drug users a new start in life through providing a meaningful career.
In the spirit of paying it forward, managers, chefs and cashiers (all ex-offenders) in turn train and work with disabled individuals, to equip them with the life skills they have learnt as well.
Soon Huat Bak Kut Teh
Timber+
73A Ayer Rajah Crescent #01-34, S139957
For Sweet Treats
3. Flour Power
[caption id="attachment_20181" align="alignnone" width="720"]

1 Jasmine Road, S576585
Email: [email protected]
Contact: 6452 0156
For The Whole Family
[caption id="attachment_20182" align="alignnone" width="500"]
Chinese family dinner[/caption]

If you have yet to pick a spot to dine with loved ones this festive season, don't fret – we've got you covered.

These restaurants not only serve up delicious Western fare in intimate settings, they're also giving back to individuals who need a little more help.
4. Food for Thought
[caption id="attachment_20183" align="alignnone" width="700"]
Chope.co[/caption]

A pioneering F&B social enterprise in Singapore, Food For Thought strives to help build a sense of community by bringing people together through good food and meaningful social causes.

Located at Singapore's National Museum and the Botanic Gardens, Food For Thought serves up modern Western fare at reasonable prices.

Serving All Day Brunch alongside Honey Hoison Baby Back Ribs and Spicy Pulled Pork Cocciolini, you're in for a culinary experience at Food For Thought!

Whilst perusing the menu at Food For Thought, guests will see several meaningful causes that Food For Thought currently focuses on. Feed Good Food is one such cause, and guests are encouraged to purchase Food Bundles from Food Bank Singapore to help out needy families all around Singapore.

Cheng San CC
6 Ang Mo Kio St 53, S569205
Opening Hours: Sun – Thu 5pm – 12am; Fri & Sat 5pm – 1am
Contact: 62803389
6. Garcons
[caption id="attachment_20185" align="alignnone" width="1024"]
For A Casual Get-Together

[caption id="attachment_20186" align="alignnone" width="1024"]

Novena Square
#02-78/79, 238 Thomson Road S307683
Opening Hours: 11.30am – 9.30pm
Contact: 6253 4650

Boat Quay
10 Circular Road, S049366
Opening Hours: Weekdays 11am – 10pm Weekends Closed
Contact: 65320607
8. Joan Bowen Cafe
[caption id="attachment_20188" align="alignnone" width="640"]

9 Jalan Wangi, S349354
Opening Hours: Mon 11am – 4pm; Tue 11.30am – 4pm; Wed – Fri 11.30am – 2.30pm, 6.30pm – 9.30pm; Sat 1pm – 9.30pm
Contact: 62813629
Social Enterprises 
[caption id="attachment_20189" align="alignnone" width="1024"]
asiaforgood.com[/caption]

These 8 eateries around Singapore, aren't just serving up delectable food this festive season, they're also social enterprises that are giving back to society. Restaurants like Professor Brawn and Flour Power are empowering special needs individuals by providing them with life skills and employment opportunities.

Keen to find out more about local cafes and restaurants that are going the extra mile? Check out DBS Asia For Good's regional directory for businesses that are giving back and creating a positive impact in society!

Visit https://www.asiaforgood.com to find out more.

Also Read: Re-Inventing Christmas As A Time For Giving, The 21st Century Way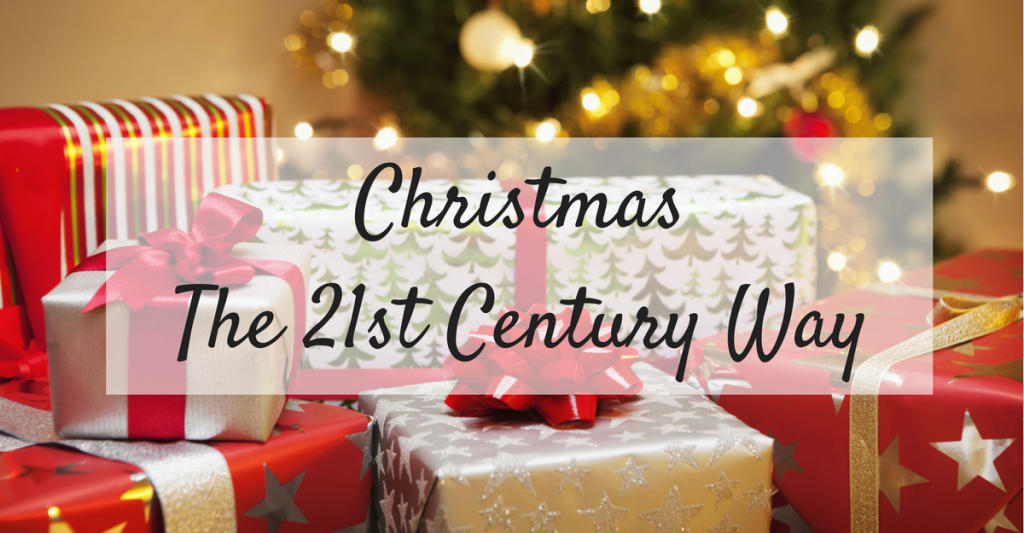 Christmas.

It has traditionally been a holiday to spend time with loved ones, to give them presents, and generally reflect on how the struggles and triumphs we experienced throughout the year have changed us for the better.

We spent our childhood Christmases with our families as we decorated trees, watched Christmas-themed movies (I'm pretty sure I've caught Home Alone every year since I was 4) and caught up with family we rarely saw.

[caption id="attachment_19610" align="alignnone" width="600"]
Asia For Good!
Giving Back The 21st Century Way
[caption id="attachment_19611" align="alignnone" width="1024"]
Eco-friendly Christmas[/caption]

First, why not have a green Christmas by being eco-friendly?

Christmas is definitely the most magical time of the year, but it's also one of the most wasteful. Just think of all the wrapping paper and cards you chuck each year! Switch things up by going green this festive season, and do your part for Mother Earth.

[caption id="attachment_19612" align="alignnone" width="819"]
Christmas Hacks[/caption]

For starters, try out these super simple sustainable Christmas hacks, like putting your gifts in a reusable tote, or making your very own recycled wrapping paper out of old packaging!

[caption id="attachment_19613" align="alignnone" width="620"]
Biotrap[/caption]

Next, you can crowdfund, or give a micro-loan to help someone's wish come true.

Today, technological advances have made it more convenient to give to the less fortunate, and giving back to society has never been easier.

Social enterprises like projects.

Better still, when repaid, you can choose to lend the money to someone else, making it a gift that truly keeps giving.

You can also play a part in the development of mind-blowing social innovations – like these bio-degradable mosquito traps to combat Zika, by funding them on platforms like Kickstarter and Indiegogo.

[caption id="attachment_19614" align="alignnone" width="1024"]
Socially Conscious Christmas Gift Guide [/caption]

Now, we all love Christmas, but it has a tendency to be a commercial affair and a celebration of consumerism (let's face it, who doesn't love an excuse to binge shop!).

Therefore, instead of getting run-of- the-mill hampers, why not do Christmas differently with quirky gifts that give back to communities in need.

For instance, when you buy Yellow Leaf Hammocks' ridiculously comfortable hammocks, you're empowering artisan weavers in Thailand, and improving their lives and livelihoods.

[caption id="attachment_19615" align="alignnone" width="1024"]
cool gadgets like Luminaid's colour-changing solar lanterns and TOMS' Apple Watch straps.

For each one you buy, proceeds will go straight to communities in need.

[caption id="attachment_19616" align="alignnone" width="650"]
Creative Ways To Give Back[/caption]

You can also make a statement by trying new, unique, and meaningful activities with your loved ones this Christmas.

Try cooking a meal for families in need, or round up your bill to the nearest $10 for a good cause at Timbre (Timbre will match your donations dollar-for- dollar, and the proceeds will go towards medical treatments for patients who cannot afford it).

There are so many simple and creative ways to give back that will not only let you create special memories with those closest to you, but also help to spread the Christmas cheer to the less fortunate.

[caption id="attachment_19617" align="alignnone" width="900"]
Festive Eating To Festive Giving [/caption]

Did you know that you can even feast for a good cause? Have your feast and give back too, by indulging in yuletide feasting at restaurants that employ the marginalized.

For example, dine at restaurants that train ex-offenders in culinary skills to help them get their lives back on track. Soon Huat Dining House at Chinatown Point.

[caption id="attachment_19620" align="alignnone" width="400"]
Give Back This Festive Season[/caption]

So this Christmas, instead of struggling to find presents on the streets of Orchard Road (which, let's admit is going to be crowded with other Christmas shoppers), why not take these options into consideration to make your Christmas an extra special one?

Asia for Good is reinventing the spirit of giving back this Christmas with their socially conscious gift guides and hacks for a merrier, more sustainable way to celebrate the festive season!
Asia For Good
[caption id="attachment_19619" align="alignnone" width="1024"]
DBS Foundation[/caption]

The team at Asia For Good believes that consumers have the power to create positive change, and the good news is that socially conscious living is actually really easy!

You just have to continue doing the things you already love – like eating, shopping, and traveling, but this time, with companies that make a difference.

Their lifestyle-oriented stories on the Asia For Good website covers everything from cool social innovations, to socially-conscious restaurant reviews, so that you can live ethically and effortlessly.

What's more, the website also features a regional directory of social enterprises to connect you with businesses (like cafes that hire ex-offenders, and companies that make eco-friendly bamboo tissues) that are giving back and creating a positive impact in society.

Visit https://www.asiaforgood.com to find out more.

Also Read: What If We Told You, You've Been Choosing Your Christmas Gifts Wrong All Along?