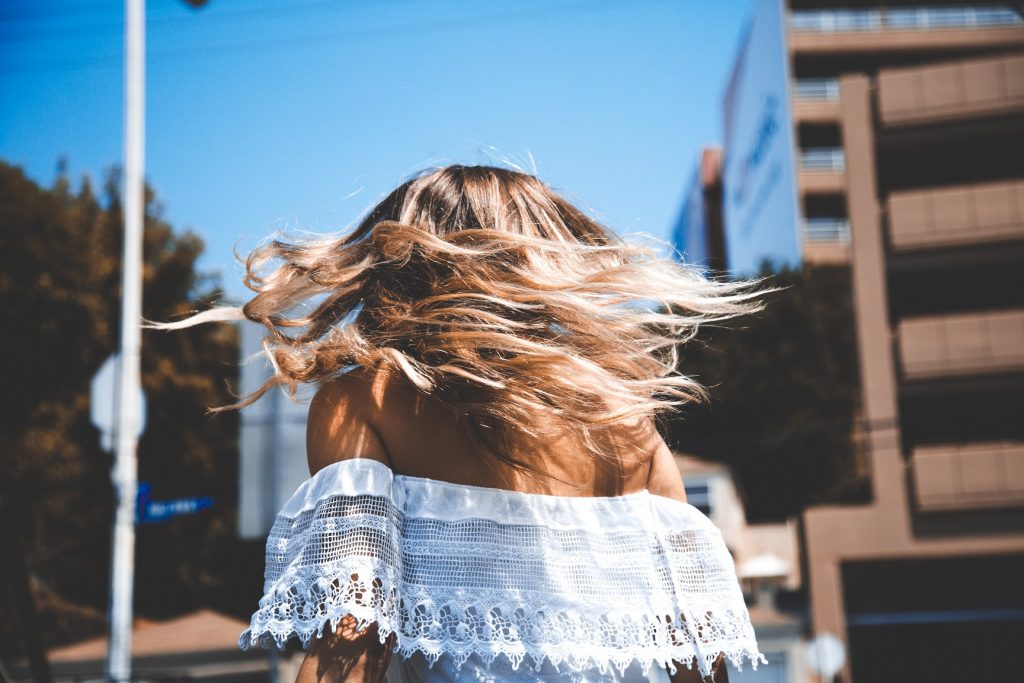 Many of us are familiar with the term 'skin age', but did you know there is also such a thing as 'hair age'?
Like our skin and the various parts of our body, our hair ages too. With age, it grows thin, turns grey, gets dry and brittle, and can lose its shine – these are all signs of ageing when it comes to the hair on our heads.
Maybe you're touching your hair, wondering if you're a 20-something with 30-year-old hair. Don't worry, you're not alone. In fact, many Singaporeans actually have hair older than they are! That's simply because there are many factors about the average Singaporean's lifestyle that can age your hair.
If you're curious about what some of these factors are, here are 3 things you had no idea are ageing your crowning glory:
1. Sun Damage
[caption id="attachment_28910" align="alignnone" width="1429"]
Image Credit: Vitalitas Portal[/caption]

Most of us Singaporeans are well familiar with how much sunshine this littler red dot sees (Read: LOTS of sun).

By being out in the sun for a long time, we subject our hair to UVA and UVB rays, which damages the outer covering of our hair strands (the 'cuticle'), resulting in a dry, dull and brittle mane.

The next time you foresee yourself spending hours under the hot sun, try sporting a cap, or moisturise your tresses with oils, conditioners and treatments to keep them looking youthful and healthy!
2. Over-shampooing
[caption id="attachment_28911" align="alignnone" width="648"]
Image Credit:
Image Credit:
Awards TrichoKare has won[/caption]

The brand has won multiple beauty awards, including the Singapore Women's Weekly Hair Awards 2017 (Best Volumising Treatment For Thinning Hair), Elle Beauty Treat List 2017 (Best Treatment For Hair Loss), Daily Vanity (Top 10 Trusted Hair Treatment Centre 2017), Her World Spa Awards 2016 and Harper's Bazaar Hair Awards 2016. It also counts celebrities like Xiaxue, Jaynesh and Anand among its clients!

[caption id="attachment_28914" align="alignnone" width="1343"]
TrichoKare counts celebrities like Xiaxue, Jaynesh and Anand among its clients.[/caption]

Whether you find out your hair is 5, 10, or 20 years older than you, TrichoKare's got your hair needs covered with its new anti-ageing hair treatment.

Their Advanced Age Defying Hair Treatment helps to fight signs of ageing hair. It is specially developed to help both men and women counteract age-related changes in the density and diameter of their hair.

[caption id="attachment_28916" align="alignnone" width="663"]
Signs of ageing hair[/caption]

The treatment features the new Oxyjet Technology – a needleless jet infusion of oxygen and nutrients used to penetrate deeply into the scalp. It helps to detox the scalp, reactivate up to 80% of dormant hair follicles, accelerate cell regeneration to stimulate hair growth and reduce hair loss.

The key ingredients the hair care specialist uses to counteract ageing hair is:

Emu Oil
Boost the diameter and thickness of each hair
Reactivate 80% of dormant hair follicles
Gingko Biloba extract
Counteract signs of scalp ageing
Boost collagen to increase new hair growth
[caption id="attachment_28917" align="alignnone" width="962"]
Beauty blogger Rae at TrichoKare[/caption]

Beauty Blogger, Rae was sent down to TrichoKare to find out more about the treatment. She took the Advanced Tricho Hair Test conducted by the certified Trichologist. How old was her hair? It was revealed that her hair was 41 years old – a good 7 years older than she is!

[caption id="attachment_28918" align="alignnone" width="720"]
Before[/caption]

(Before)

[caption id="attachment_28920" align="alignnone" width="640"]
After[/caption]

(After)

"After my session with Trichokare, my scalp feels healthier and visibly cleaner than I have ever felt before. With a customised hair treatment, the solution really identifies the root of my problem. In the before scan, you can see the sebum buildup and dry flakes. These were completely removed, I was impressed by the results! I've since observed less flakes and reduced hair fall even after 2 weeks. The session with Trichokare definitely taught me on better haircare techniques, what should and should not be done." – Rae

After just 1 month of treatment, TrichoKare's customers saw visible changes including a reduction of premature grey hair as well as an increase in hair growth.

[caption id="attachment_28921" align="alignnone" width="1159"]
Tested & Proven[/caption]

If you're keen to try TrichoKare's anti-ageing hair treatment, there's a special promotion going on right now. You can get the Advanced Age Defying Hair Treatment at just $40, and you'll have a Hair Care Kit and HairGRO Serum (U.P. $758) thrown in for good measure!

To top off an already sweet deal, you also stand a chance to win a 2D1N staycation at Marina Bay Sands (worth $680) after the trial treatment!

TrichoKare has 5 outlets across Singapore, so whether you're curious about the age of your hair, or have hair that is in dire need of saving, make a date with Trichokare Instagram

This article is written in collaboration with TK TrichoKare.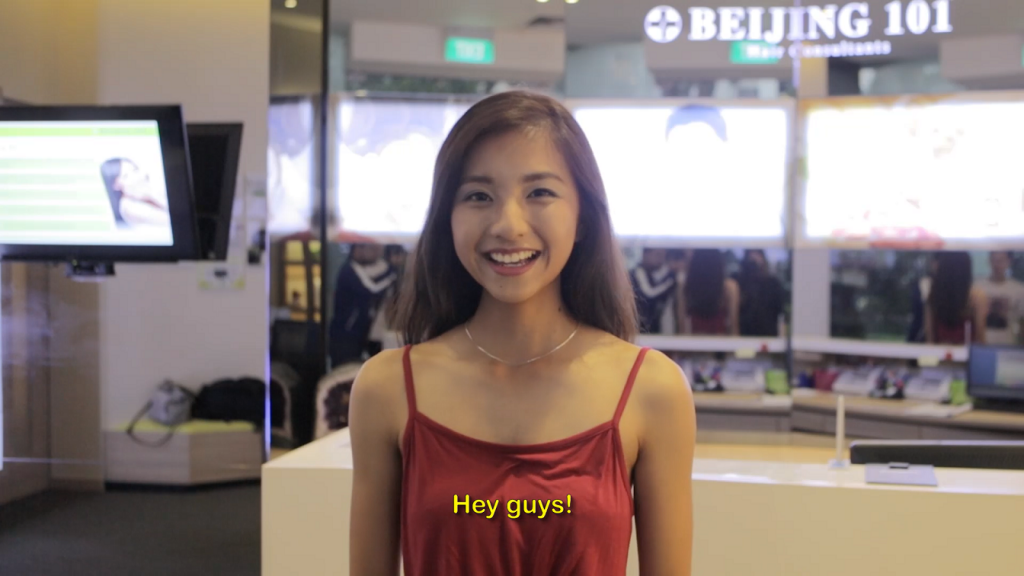 Male or female, young or old, we all want to look and feel good.
While some of us struggle with difficult skin, some of us struggle with something else: our hair. Whether it's flaky scalp, oily scalp or hair loss, hair issues can be a huge source of confidence loss for both men and women.
While there are many shampoos, tonics, and serums out there that claim to help with these issues, few of them truly deliver on their promises, leaving us right back at square one: without a solution.
Enter
Our ambassador, Vanessa, at Beijing 101 at Tiong Bahru Plaza, #01-129[/caption]
Beijing 101 has been in the business of hair loss solutions for a good 43 years and has won many international awards from different countries! They also have a stellar track record, with 9 in 10* of customers seeing visible hair growth and long-lasting results.
An authority in hair care, Beijing 101 employs Traditional Chinese Medicine (TCM) principles in its service. Not only do they use premium-grade natural herbs like ginseng, lingzhi and dang gui to treat scalp issues, all their consultants are TCM trained!
We sent our ambassador, Vanessa, down for a scalp treatment. After all, who would say no to better, healthier hair?
Consulting With The Specialist 
The session began with a 20 minute consultation with the hair consultant, which took place in a welcoming private consultation room.

[caption id="attachment_25667" align="alignnone" width="1344"]
Vanessa was given a warm tea to drink during her consultation![/caption]

The consultant asked her a series of questions pertaining to her lifestyle, hair- and health-related habits, before proceeding to scan and analyse her scalp. She found that Vanessa's hair was thinning at the crown, and that some empty pores were prominent.

She suggested that this could be due to stress and a lack of sleep (#studentlife), and she recommended that Vanessa go for the Herbal Scalp Treatment, which helps to cleanse and keep the scalp clean, preventing hair follicles from getting clogged.
Treatment Begins!
Vanessa was led to a private VIP room, where she got all the privacy she wanted, to browse through the magazines provided and to enjoy her tea.

[caption id="attachment_25668" align="alignnone" width="1344"]
Getting the Deep Cleansing Scalp Mask applied to her scalp[/caption]

The procedure began with the application of the Deep Cleansing Scalp Mask to her scalp, a concoction of TCM herbs. The mask was spread evenly throughout her head, and a steamer was used to help open the pores of her scalp so it could absorb all the good stuff packed within it!

The mask was left to sit for about 40 minutes, before being thoroughly washed off.

For the next part of her treatment, 2 coats of serum were applied to her scalp to balance its pH level. The serum was massaged into her scalp to, once again, aid absorption.

[caption id="attachment_25669" align="alignnone" width="1344"]
Feeling all kinds of SHIOK…[/caption]

There were 3 different types of massages she could choose from: one for better sleep, one for soothing tense muscles, and another for overall well-being. She picked the one for overall well-being–the signature Meridian Herbal Treatment Massage–which was very calming and relaxing!
Seeing A Visible Difference
To conclude the session, she was given a second scalp analysis, where you could actually see much fewer pores clogged with sebum. While there was–of course–no visible hair growth within that 1 session, she left with a cleaner, much healthier scalp than she came in with!
To check out her experience, watch the video below!
If you've been struggling with your scalp for the longest time and have tried almost everything out there in a bid to remedy it, make a trip down to Beijing 101—you won't regret it!
Beijing 101 will be running a Also read Goodbye Artbox, Hello Thai Festival – Authentic Thai Eats Without The Heat Or The Crowd