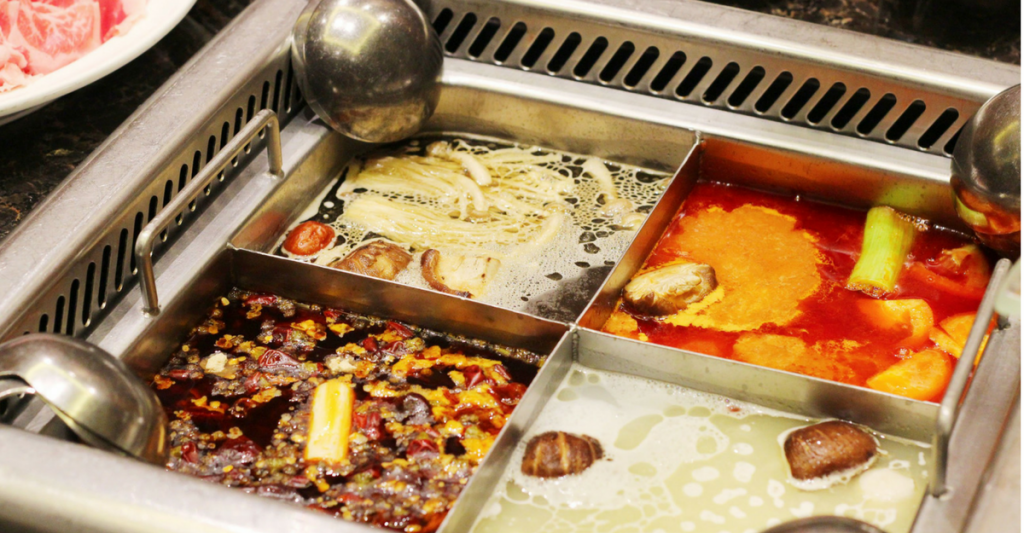 Hai Di Lao? Yes, you heard it. When it comes to this legendary hotpot establishment, tales abound. By now, you must have amassed your own encyclopaedia of "black market" Hai Di Lao tips to take your Hai Di Lao experience to greater heights.
To add to your plethora of knowledge, we have gone undercover and infiltrated the depths of the Hai Di Lao world, right down to unearthing their new outlet in VivoCity!
Today, we are proud to present our findings – Hai Di Lao tips that are 100% legit and guaranteed to work.
Queue-killing hack
To beat the queue, arrive very early… anytime before 5pm is fine. Preferably, call before you head down. Otherwise, you'll be faced with a horrendous queue that'll shock the living daylights out of you.

Anytime from 10 pm is good, as the dinner crowd would be gone by then and Hai Di Lao is open till 6 am.

To ensure that your table is ready by 10pm, call in early to take a queue number and let them know that you'll arrive at 9pm.

[caption id="attachment_16494" align="alignnone" width="1024"]
Credits: Hai Di Lao[/caption]

Each time you dine there, you will chalk up points, which can be used to redeem gifts at no extra charge.

Every $1 you spend entitles you to 1 point. The gifts change every 6 months, so snap up that Philips steam iron before it disappears!
#1 Soup hack – thick (浓) soup base
To get the most bang for your buck, be sure to request for thick (浓) soup base during refills. Otherwise, what you get will be a more diluted version of the original soup base.
They'll hand you a bowl of thick (浓) soup, but don't pour it all in at once! Instead, you can adjust how thick and savoury you want your soup to be.
#2 Soup hack – 4 soup bases
If you believe that variety is the spice of life, Hai Di Lao offers 4 soup bases at virtually the same price, or even cheaper, as compared to that of 1 or 2 soup bases.

The price of 4 soup bases also depends on your ultimate choice and combination of soup. Based on our experience, it was always cheaper or the same price as choosing 2 soup bases.

[caption id="attachment_16493" align="alignnone" width="1024"]
Credit: youngberghill

If you come with wine or alcohol, Hai Di Lao will even open your bottle and serve it to you and your companions, free of charge!

Now, who's up for a glass of spirits?
Mini pot hack

If you think germs and bacteria are creepy… or if your idea of fashion is a Hazmat suit, Hai Di Lao's individual hot pots are perfect for you.
Credits: Credit: be the next Freddy Krueger try Hai Di Lao's paper crane challenge.
[caption id="attachment_15563" align="aligncenter" width="1532"]
Credits: wfenzz[/caption]
For every 30 paper cranes you fold, Hai Di Lao will reward you with a free $6 dish of your choice.
Fret not if you do not know how to fold these cranes, the staff will teach you how!
Health hack
Fats? *shudders* Coagulated fats? *fear intensifies* 

Congratulations, you have just discovered the hidden horror… and we'll let you know how to overcome it. Not with a crucifix, but with your trusty ol' ladle!

The longer you boil your soup, the more concentrated it becomes. This causes the soup to become loaded with nitrates, fats and excess protein.

[caption id="attachment_16186" align="aligncenter" width="1824"]
Credit: butter believer[/caption]

That white film floating on the surface of your soup isn't the trail left by the Loch Ness monster.

It's actually coagulated fats, nitrates and protein, which is no good for you. So, ladles up, and scoop away the white stuff!
Redeemable manicure hack
Who would pass up the opportunity of a free manicure? Not me!

The good news is, Hai Di Lao's renowned manicure services are redeemable. Should the long queue prevent you from getting your manicure before dining, all is not lost.

[caption id="attachment_16496" align="alignnone" width="640"]
credit: cdn-geo dayre[/caption]

Should you wish to celebrate your grandma's birthday there, the restaurant also offers a free platter of longevity buns to senior citizens on their special day.

This is in addition to the small gift that Hai Di Lao will present to the birthday guest, and the birthday songs that they will croon in 3 different languages.

[caption id="attachment_16185" align="aligncenter" width="1024"]
credit: c3.staticflickr[/caption]
Protect-your-phone hack
A cracked phone screen is the ultimate nightmare for every phone user. This is why Hai Di Lao offers free phone screen protectors to keep your phone screens shiny and spanking new.
[caption id="attachment_16198" align="aligncenter" width="800"]
Credit: 1 Harbourfront Walk, #03-09, VivoCity, Singapore 098585
Telephone numbers: +65 6250 7557 (for reservations) +65 6250 7667 (for enquiries)
Opening hours: 10.30am – 6am
Price: varies depending on the dishes ordered
Official website:

Header image credit: where to get Hai Di Lao soup base!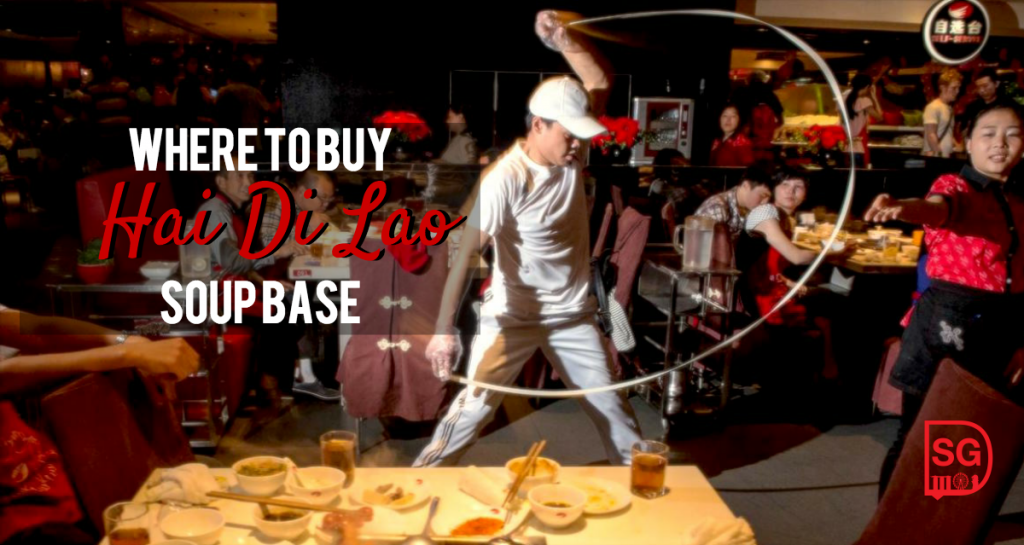 Most of us have probably eaten at or at least heard of the famous Hai Di Lao Hot Pot chain of restaurants which is revered for their fresh ingredients as well as their great service. Just thinking about their amazing soup base, savoury meat and crunchy vegetables will cause just about anyone to salivate right on the spot and rush to one of their outlets for some hot pot.

Owing to their reputation, the three outlets boasts waiting times of up to 2 hours before you finally get your turn to serve the harmonious medley of piping hot soup and cooked meat into your mouth. As expected, the quality of its food and services is also accompanied by above-average price tags. Definitely not something that the average citizen would be able to afford on a regular basis.

https://www.instagram.com/p/3BRTmVPlOd/

However, there is another alternative. What if you could enjoy the tantalizing bliss on your taste buds without the hassle of the long queues and enjoy it whenever you want? What if you could answer to your cravings for Hai Di Lao hot pot in the comfort of your own home AND at a cheaper price?

Just the other day I overheard a friend saying that the Hai Di Lao soup base can be purchased at local supermarkets. The name I heard was Sheng Siong Supermarket. Of course I had to clarify, so I started digging around and did some research. I've not been to the local supermarkets myself yet, but I found some other people on Instagram who did!

[embed]https://www.instagram.com/p/u5v6aqqz5D/[/embed]

Look at that! Having Hai Di Lao at home.. It must be one of the greatest feelings in the world.

[embed]https://www.instagram.com/p/3bPXkhBse-/[/embed]

According to the comments of these people who have bought the product, the soup base is available at both Giant and Sheng Siong Supermarkets.

But wait: how much does it cost?

[embed]https://www.instagram.com/p/BArleGalb9K/[/embed]

According to the photo above which was uploaded recently, you can roughly see the price tag indicator displaying a big $5 with some blurred out smaller digits. It's probably safe to say that it's below $6! That's quite a steal for a serving size of 3-5 people (excluding the ingredients of course). Despite a lacking in the variety of soup bases compared to what is offered within the Hai Di Lao outlets, we have to be thankful that they are even available at all!

To purchase this famous soup base, simply head down to your nearest Giant or Sheng Siong outlet.
Click So what are you waiting for? If you are a fan of Hai Di Lao hot pot, head down to your local Giant or Sheng Siong Supermarket right now and get yourself some of these soup bases! (At the same time, grab some fresh ingredients from the other aisles as well.)
Better go get them before they're snatched up by everyone else!
(Featured image credits: Wall Street Journal)