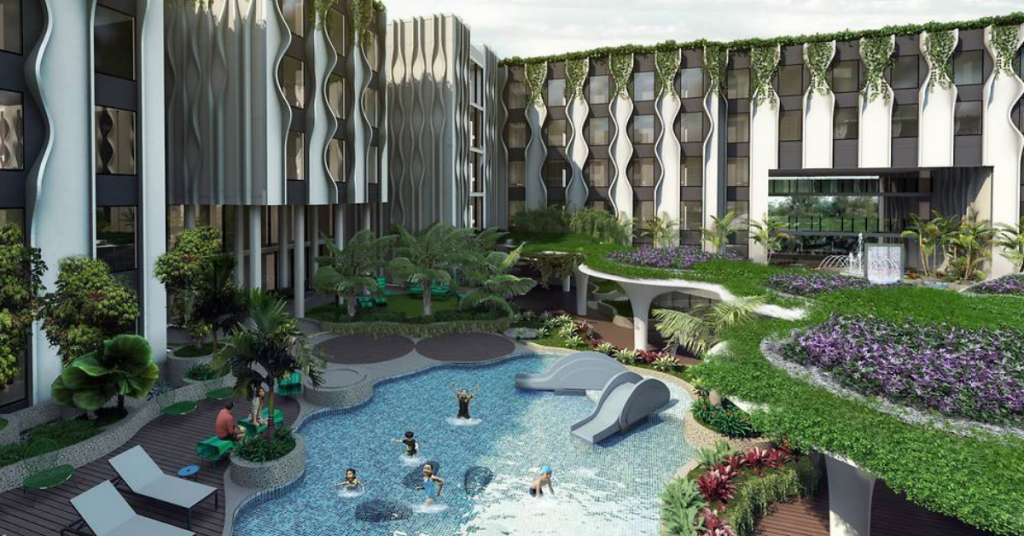 It's confirmed. Singaporeans LOVE going on staycations.
No, really. Expedia did a whole survey on it.
In their 2018 Singapore Staycation Study, Singaporeans go an average of 2 staycations per year whereas parents with children are also most likely to go on one.
Planning your next staycation? Again? Well you're not alone because a lot of us are probably planning our annual year end staycations as well. As much as we love cosy boutique hotels in the city, the idea of spending the night at a luxury hotel in Sentosa sounds perfect too!
But if the thought of spending a minimum of $600 per night makes you cry, don't fret. 3 new mid-tier hotels will be opening in Sentosa from April next year according to a report by Channel NewsAsia.
Living The Luxe Life
The hotels which was announced first last year, will target the mid-tier segment which includes families, young adults on staycations as well as business travellers.
The 3 hotels are:
1. Outpost Hotel (Opening April 2019)
2. Village Hotel (Opening April 2019)
3. The Barracks Hotel (Opening August 2019)
All 3 hotels are situated in the Palawan area – giving you easy access to the Imbiah monorail station and across the road from Universal Studios Singapore.
Here's a sneak peak of the hotels:
Village Hotel Sentosa
The largest of the 3 hotels, Village Hotel at Sentosa will house 606 rooms targeted towards families, business travellers and groups. Facilities include themed pool zones, a children's play pool as well as a lazy river pool.

[caption id="attachment_37921" align="aligncenter" width="991"]
Image Credit: Far East Hospitality[/caption]
Outpost Hotel
Slightly more atas, Outpost Hotel will feature 193 rooms – which includes a rooftop pool and bar as well as a wedding hall – perfect for couples who are planning on a luxurious wedding set in Sentosa.

If you're looking for a more romantic option, Outpost Hotel is the perfect option for a getaway with bae.

[caption id="attachment_37923" align="aligncenter" width="991"]
Image Credit: Far East Hospitality[/caption]
The Barracks Hotel
The smallest of the 3 hotels, The Barracks Hotel is nothing short of spectacular. If you have extra cash to spare, go for The Barracks as its 40 rooms promise guests exclusivity and privacy.

Just like the hotels in the Changi vicinity, the development will be housed in a refurbished conserved colonial building.

[caption id="attachment_37924" align="aligncenter" width="991"]
Image Credit: Far East Hospitality[/caption]

So if you've been longing for a short getaway away from the hustle and bustle of the city, your Sentosa staycation dreams are about to come true.

Because let's be real, who can really afford Capella, right?

Also Read Long Week At Work? Rest And Recharge At These 5 Japanese Onsens In S'pore Instead

(Header Image Source: Far East Hospitality)