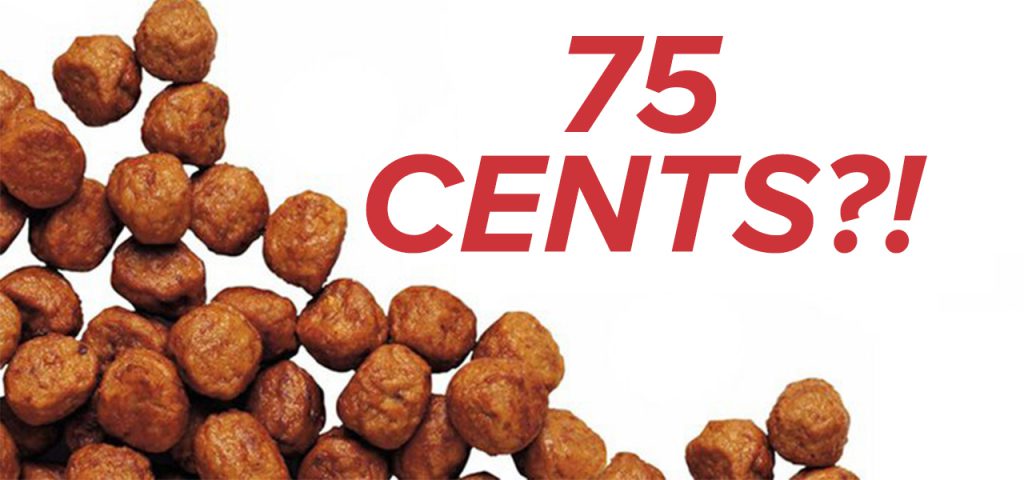 There's an unofficial rule in life that if you go to IKEA, you buy their meatballs.
They might not be of the highest quality (there are other places for that), but at the affordable price of $6 for a plate of 8, they are hands-down the easiest to satisfy your meatball cravings.
And if you have been craving the nostalgia-inducing dish lately, this weekend might be the time to scratch that itch, because the Swedish furniture company will be selling their meatballs for less than a dollar.
Wait, How Much?!
[caption id="attachment_37684" align="alignnone" width="1308"]
Image Credit: IKEA Singapore[/caption]

Yup, you heard us right — in celebration of their 75th anniversary, IKEA will be selling a plate of 8 meatballs for 75 cents on the 6th and 7th of October.

If the calculator on our phones are working correctly, that's an unbelievable 9(.375) cents per meatball, which means that your meal will probably be cheaper than the transport costs to get there.

There are a few things to take note of though: this promotion will only be happening at IKEA Tampines (sorry, north/south/west siders), and you have to be IKEA FAMILY member to be eligible as well.

Only 750 plates will be sold at this price (limited to one plate per member, thankfully), and judging by how Kiasu Singaporeans can be you'll most likely have to wake up reaaal early to take advantage of this offer.
More Than Just Meatballs
If you can't be bothered with going up against what is sure to be a chaotic crowd, IKEA is having pretty massive discounts on their furniture as well (because they're…y'know, a furniture company).
To save you a trip to the their website, Here's a list what's on offer:
[caption id="attachment_37683" align="alignnone" width="1100"]
Image Credit: IKEA Singapore[/caption]

May the odds be ever in your favour, folks.

IKEA Tampines
Address: 60 Tampines North Drive 2, Singapore 528764
Opening Hours: 10am-10pm

Also Read McDonald's Samurai Burger And Shaker Fries Returns To Macs On Oct 4 Along With A New Savoury Pie

(Header Image Source: IKEA Singapore)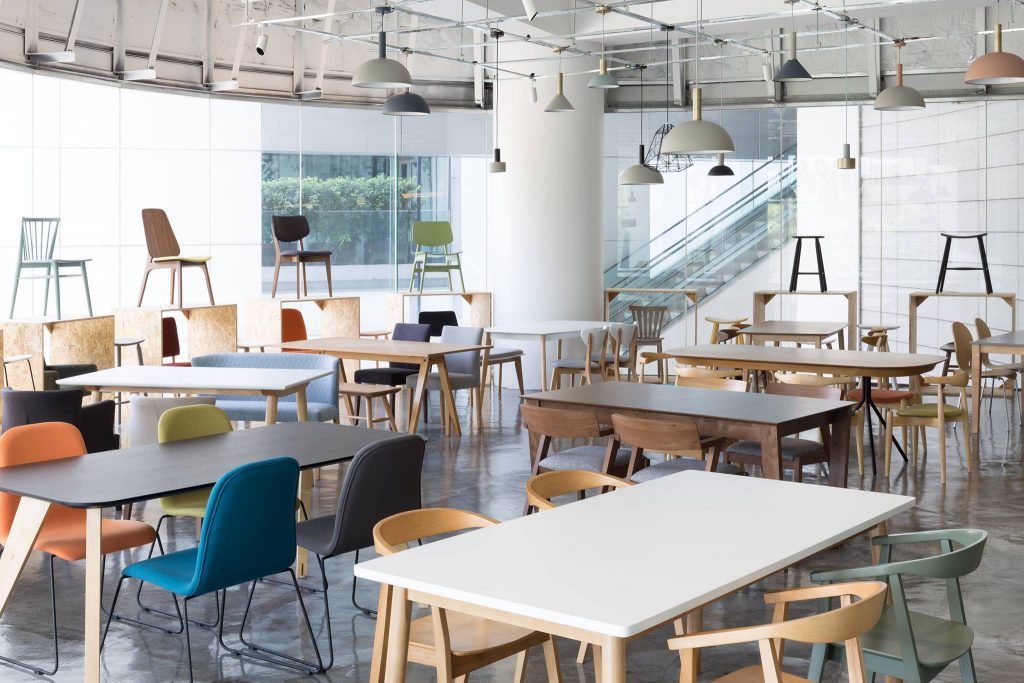 You've got the keys to your BTO, so what's next?

When it comes to sprucing up your new home, IKEA is typically the first place that pops into mind. There's no doubt that it offers cheap furniture at decent quality.

However, this option is sometimes not ideal, because you've got to put the furniture together yourself (which can go terrible). Also, when friends and family start spotting the same furniture as you, it gets a little too predictable.

[caption id="attachment_36399" align="aligncenter" width="400"]
GIF Credit: giphy.com[/caption]

From online to brick-and-mortar (or both), these shops will be your new go-tos, serving up an array of stylish furnishings that won't break the bank because who says you have to be rich for your home to look like a million bucks.
1. Second Charm
Going for a vintage or retro-style for your living space? Look no further with Second Charm!

Carrying vintage-retro furniture including antiques and collectibles, this is the perfect place to source for one-of-a-kind pieces that is bound to induce envy amongst your home visitors. Additionally, Second Charm also carries customised furniture and has even ventured into Scandinavian and Danish-inspired furniture.

With antique chairs looking like these, you will almost get a nod of approval from the old folks! These chairs will certainly create a tinge of nostalgia and homely feel to your living space – which is exactly how a home should be!

[caption id="attachment_36400" align="aligncenter" width="2048"]
Image Credit: Second Charm Facebook[/caption]

Alternatively, incorporate some quirkiness into your bedrooms with these century bedside cabinets. Only available in this particular mixed blue and white colour, these bedside cabinets definitely scream quirky, eccentric, and retro!

[caption id="attachment_36401" align="aligncenter" width="2048"]
Image Credit: Second Charm Facebook[/caption]

Do note that you will have to drop Second Charm an email on the specific measurements for your furniture in order to receive a quotation from them. Though it might seem troublesome, perhaps the thought of knowing that most of your furniture pieces are exclusively customised for YOUR home might make you think otherwise!

Second Charm
Address: Blk 21 Kallang Avenue, #05-165 Mapletree Industrial Building, Singapore 339412
Operating hours:  Tue – Fri: 11:30am – 5.30pm; Sat: 11:00am – 5:30pm,  Sun: 12pm – 5pm (Closed on Mondays)


[caption id="attachment_36402" align="aligncenter" width="2048"]