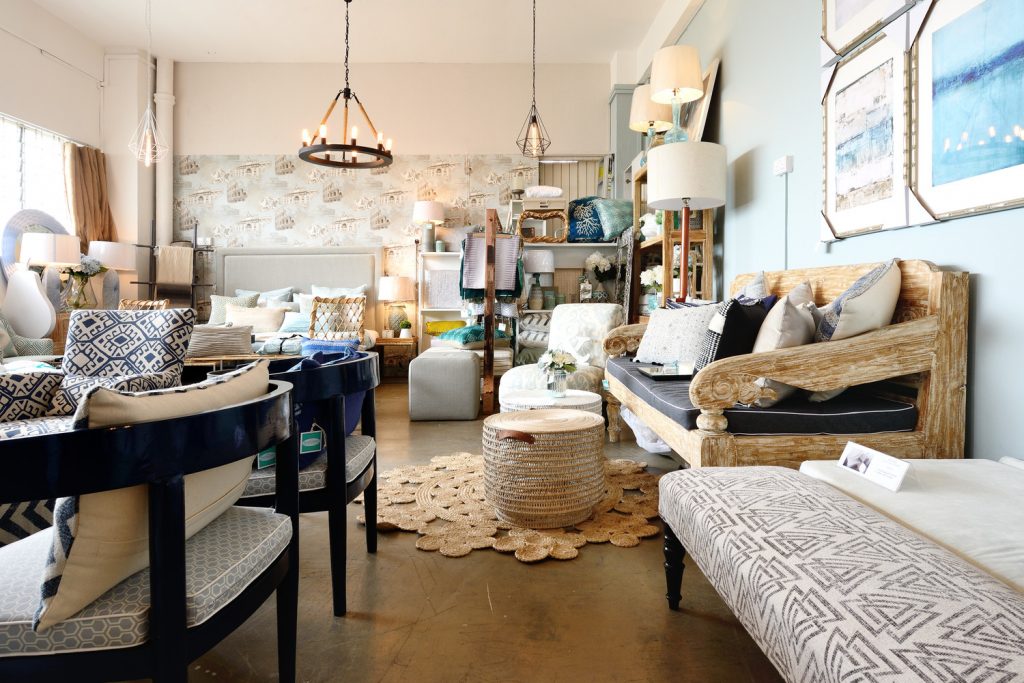 You know what they say, there ain't no place like home! And for good reason too, because when you shop at Tan Boon Liat, your crib is gonna be pretty hard to beat.

[caption id="attachment_18880" align="alignnone" width="580"]
Ethnicraft Online

(#02-01) takes the cake for quality and durable furniture.

Retailing modern, solid teak, walnut and oak wood pieces designed in Belgium, their furniture is also known for its environmental stewardship and ethical craftsmanship.

[caption id="attachment_18881" align="alignnone" width="970"]
Ethnicraft Online[/caption]

What's more, they provide lifetime warranty and lifetime maintenance service on all products.

Tip: To ensure that your pieces live to a ripe old age, it's best to look for pieces from reputable, well-established brands or companies. These pieces are fumigated to ensure the absence of mould and pests, and kiln-dried to minimize the risk of warping and cracking. Last but not least, make sure your purchase is covered by a product warranty or after-sales maintenance services.
2) Purchase modular pieces to mix and match, and furniture designed with extra functionality in mind
Pieces that can be taken apart and re-arranged will increase their mileage as you assemble them to create an infinite number of new looks.

For instance, the Theo Wall Unit from Journey East (#03-02) is the master of all trades.

Tip: A module-based system gives homeowners the power to customise the furniture based on their needs.

[caption id="attachment_18882" align="alignnone" width="1800"]
Journey East[/caption]

Where space constraint is the name of the game, this versatile piece contains modular units that can be taken apart, or combined together in a multitude of ways to fit any space. Plus, it's made of hard-fumed oak, which translates to high quality.

Next up is the PLAYplay collection from Journey East as well.

Designed by award-winning design studio Lanzavecchia + Wai for Journey East, each piece was carefully conceptualised with the modern home in mind; in terms of design, proportion, and functionality.
Hamburger Side Table
These colourful little "hamburgers" are sure to be conversational starters.

[caption id="attachment_18905" align="alignnone" width="5760"]
Journey East[/caption]

Take off the top "bun" for a slightly larger coffee table surface when you have friends over during a house party. Take your pick from 3 designs: round, oval and pentagon.