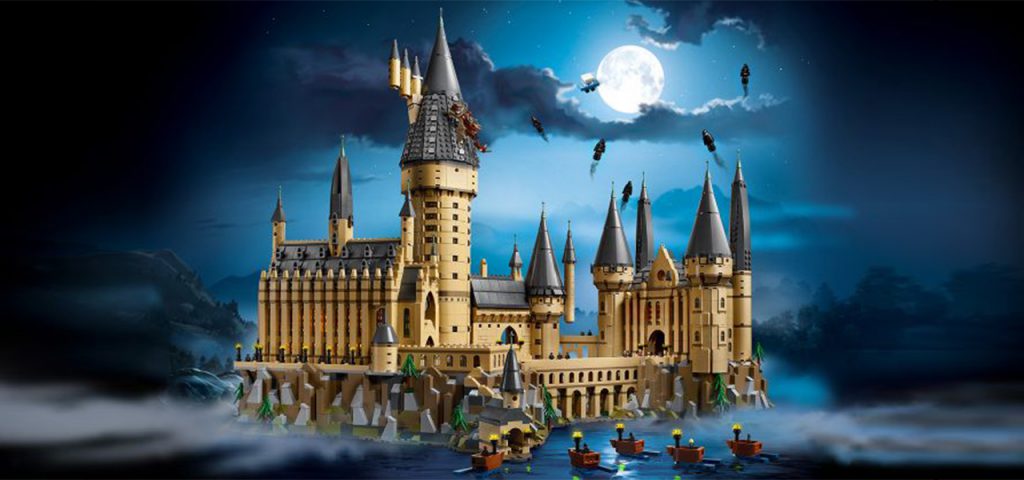 Do you like Harry Potter?
Do you like LEGO's?
Do you happen to have $650 of expendable income lying around?
If you answered "yes" to all three questions, then brace your muggle heart, because everyone's favourite toy brick company has come up with a stunning recreation of the one and only Hogwarts Castle.
You're A Builder, Harry!
[caption id="attachment_36846" align="alignnone" width="1280"]
(Image Credit: Lego)[/caption]

Okay, we'll admit that this isn't exactly *breaking* news — according to Brickipedia, LEGO have already released four versions of the iconic HP locale, but this one is so detailed that it's probably the closest you'll ever get to attending a Defence Against the Dark Arts class.

"How detailed can detailed be?", you ask? Well, for starters, the set is comprised of a whopping 6,020 pieces, a significant upgrade over the previous iteration's brick count of 1,290.

Everything from the Great Hall to the Chamber of Secrets is included, and you'll have 27 microfigures of Harry and the gang to really make the place come alive.

[caption id="attachment_36843" align="alignnone" width="1893"]
(Image Credit: LEGO)[/caption] [caption id="attachment_36849" align="alignnone" width="1700"]
(Image Credit: LEGO)[/caption] [caption id="attachment_36841" align="aligncenter" width="1802"]
(Image Credit: LEGO)[/caption]

We could go on, but you should just watch this video to get a proper sense of how grand this thing is:

[youtube https://www.youtube.com/watch?v=i-SY7FdM908]
Avada Kedavra, Wallet
As previously mentioned, however, this collector's item will set you back $650 ($649.90, to be exact), but if you're undeterred by the price tag you'll be glad to know that you won't have to wait too long before you can get your hands on one.

The set will be released this Saturday, the 1st of September, and it's such a big deal that LEGO is currently holding a launch event for it at Compass One mall (sorry, west siders).

[caption id="attachment_36842" align="alignnone" width="900"]
(Image Credit: The Brick Shop LEGO Certified Store)[/caption]

To sweeten the deal, early adopters will be treated to an exclusive "mosaic gift" that supposedly can't be bought anywhere else.

For those who don't have the cash but still want to join in the festivities, there's still a host of Potter-themed activities to partake in, including the building of a 152cm x 152cm mosaic of the franchise's titular character.

The event only ends on the 9th of September, so don't feel too pressured to make an impulse buy — considering the price, we aren't expecting these to fly off the shelves.

LEGO Harry Potter Hogwarts Castle Launch
Venue: Compass One
Date: 1 Sep 2018

Also Read Life's A Beach: Sentosa Offers FREE Entry for S'poreans From 1 – 16 September

(Header Image Credit: Lego)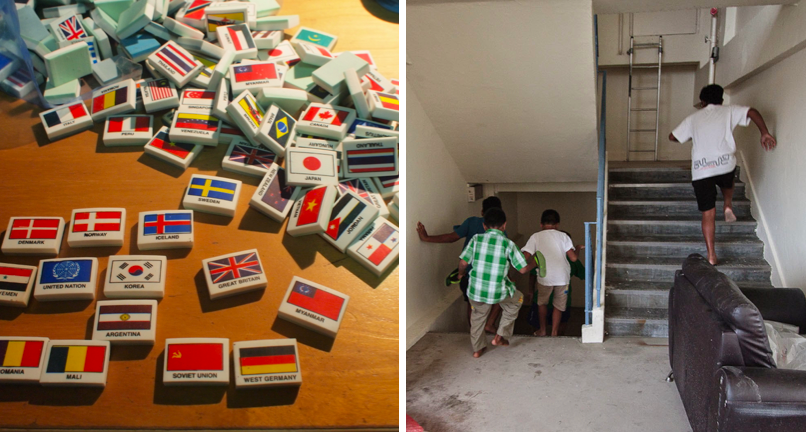 Growing up in the 90s, life was great. As a 90s kid, we found many ways to entertain ourselves, and toy manufacturers were also stepping up their game so we had tons of new toys to pester our parents to buy.
But that aside, here are some of the things that we 90s kids remember from our childhood.
Beyblades
Beyblades were the toys of my childhood. They're basically pimped-out spinning tops.

[caption id="attachment_35562" align="aligncenter" width="1500"]
Image Credit: Youtube[/caption]

I had an entire shoebox filled with Beyblades, and customisation was a big thing. I'd sneak my Beyblades to school and trade parts with my friends.

Also, thanks to the Beyblade cartoon that aired on Kids Central on Sunday mornings, screaming at your Beyblade became a thing.

[caption id="attachment_35561" align="aligncenter" width="480"]
GIF Credit: giphy[/caption]

While Beyblades made a comeback a few years ago, there're too many gimmicks now and it's no longer the same. R.I.P Childhood.
Block Catching
If you lived near a primary school, chances are you've heard kids sprinting and screaming down your corridor, hours after dismissal (This is why my mother chose to live in a corner unit).

[caption id="attachment_35566" align="aligncenter" width="1600"]
Image Credit:
Image Credit: Alibaba[/caption]

You're basically kicking a weighted feather, trying to keep it in the air for as long as you can. Some of the seasoned pros were able to perform tricks, much to the envy of the unskilled on-lookers.

If you were a seasoned chapteh pro, you had cred. That was an unspoken law in primary school.
Country Erasers
Country Erasers were probably the biggest source of income for school bookshops. While each eraser retailed for a measly $0.10, students would clear the stocks in bulk.

[caption id="attachment_35568" align="aligncenter" width="4032"]
Image Credit: Reddit[/caption]

Some of us even demonstrated budding entrepreneurial skills by SELLING the country erasers they bought, to fellow classmates.

Country Eraser-wrestling was a thing too. The goal was to flip your country eraser such that it sits on top of your opponent's eraser.

In certain death matches, you'd lose your eraser though in most cases, you lost your pride. Which is more important? You decide.
Encyclopedias
Too much money has been lost to encyclopedia salesmen that haunted our neighbourhood shopping malls.

Till today, I have 3 bookshelves of Time Life Junior Encyclopedia in my room.

[caption id="attachment_35571" align="aligncenter" width="640"]
Image Credit: Carousell[/caption]

It's a waste to throw them away.

However, I have to admit that I spent many afternoons and nights reading said encyclopedias which developed my love for Science.

That being said, if anyone would like the encyclopedias, please contact me.
Hopscotch
This is the reason why my Ocean Pacific wallet has scars.

I loved playing Hopscotch during recess time. We didn't have the five stones to throw, so we had to use our wallets.

[caption id="attachment_35572" align="aligncenter" width="1030"]
Image Credit: family #games[/caption]

If you excelled in Standing Broad Jump, you're probably good at Hopscotch. The ability to jump to the last 2 boxes at the end was a skill that few had.

We were Primary school kids with short legs okay? Give us a break.
Jumping Pen
This is why Pilot G2 pens saw a spike in popularity in the 90s.

[caption id="attachment_35573" align="aligncenter" width="500"]
Image Credit:
Image Credit: Mashable[/caption]

But still, building blocks were great fun for a kid. To be honest, I still enjoy buying and building LEGO figures today. There's something so cathartic about building something from scratch, and not knowing what you'll end up with.

The possibilities are endless. But if you cannot afford genuine LEGO products, knock-offs will do. I still turned out fine. Mostly.
Neopets
Do Neopets die in cyberspace?

How many Kacheeks and Meercas have been left floating in the world of Neopia, following years of neglect? The Money Tree has probably withered by now.

[caption id="attachment_35570" align="aligncenter" width="553"]
Image Credit:
Image Credit:
Image Credit: From Teochew To Hakka, How Our Grandparents' Heritage Shaped S'pore's Chinese Cuisine

(Header Image Source: Alibaba and Medhatter)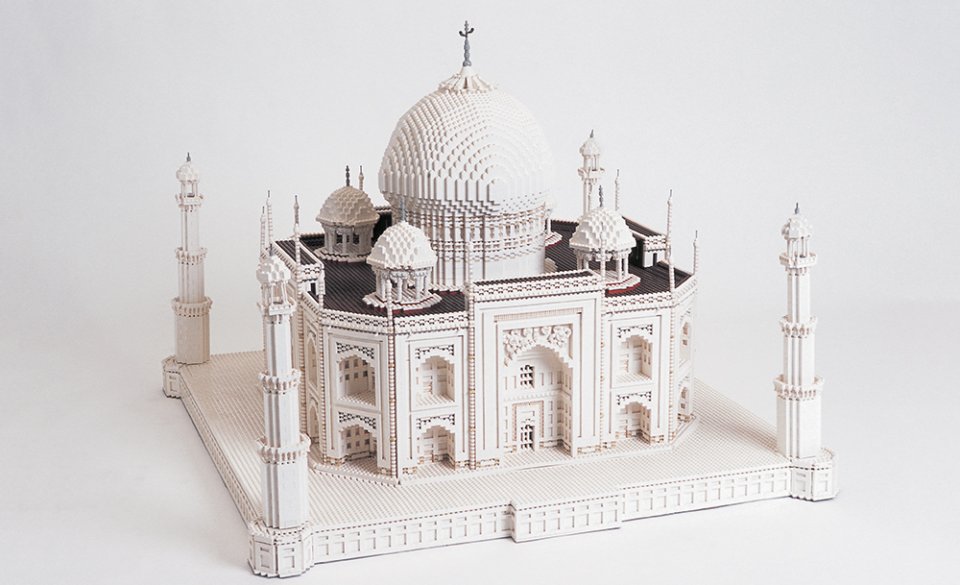 Legos – we played with them as children, and some of us still play with these colourful little bricks even as grown-ups.

If you're a fan of Legos and the amazing things you can create with them, this exhibition will have you seeing these humble building blocks in a brand new light.

[caption id="attachment_27394" align="aligncenter" width="960"]
Taj Mahal, India[/caption]

As part of ASEAN's 50th anniversary celebrations, Lego has partnered up with the Piece of Peace executive committee to showcase Lego sculptures of various UNESCO world heritage listed sites. Singapore will be the first Southeast Asian country to play host to this UNESCO world heritage art exhibition, Piece Of Peace World Tour Singapore 2017, which will happen at Fort Canning Arts Centre on Jul 27 – Sep 3.

Already, over 2.9 million visitors have seen this exhibition.

[caption id="attachment_27398" align="aligncenter" width="960"]
Basilica of Sagrada Família, Spain[/caption]

Expect a showcase of 34 Lego replicas of UNESCO heritage sites from 25 countries, and 9 more from ASEAN countries, which will be assembled by eight local builders. From Greece's Acropolis of Athens to Australia's Sydney Opera House, to Japan's Itsukushima Shinto Shrine, these Lego replicas will leave you amazed by their intricacy and detail.

[caption id="attachment_27396" align="aligncenter" width="960"]
Piazza del Duomo, Italy[/caption]

Entry on weekdays are tagged at $13 (child/senior) and $17 (adult), while weekend admission will set you back $15 (child/senior) or $19 (adult). Tickets are available for purchase at Apac Tix.

Here's a taste of what else you might see at the art exhibition:

[caption id="attachment_27400" align="aligncenter" width="1000"]
Itsukushima Shinto Shrine, Japan[/caption] [caption id="attachment_27397" align="aligncenter" width="960"]
Moai, Chile[/caption] [caption id="attachment_27404" align="aligncenter" width="960"]
UNESCO World Heritage Sites[/caption]

Piece Of Peace World Tour Singapore 2017
Address: Fort Canning Arts Centre
Date: 27 Jul – 3 Sep 
Admission: Weekdays: $13 (child/senior), $17 (adult) | Weekends: $15 (child/senior) – $19 (adult)

Purchase tickets for Piece Of Peace World Tour Singapore 2017 here. 

Also read The Ultimate June/July Guide To Cool Hipster Dates