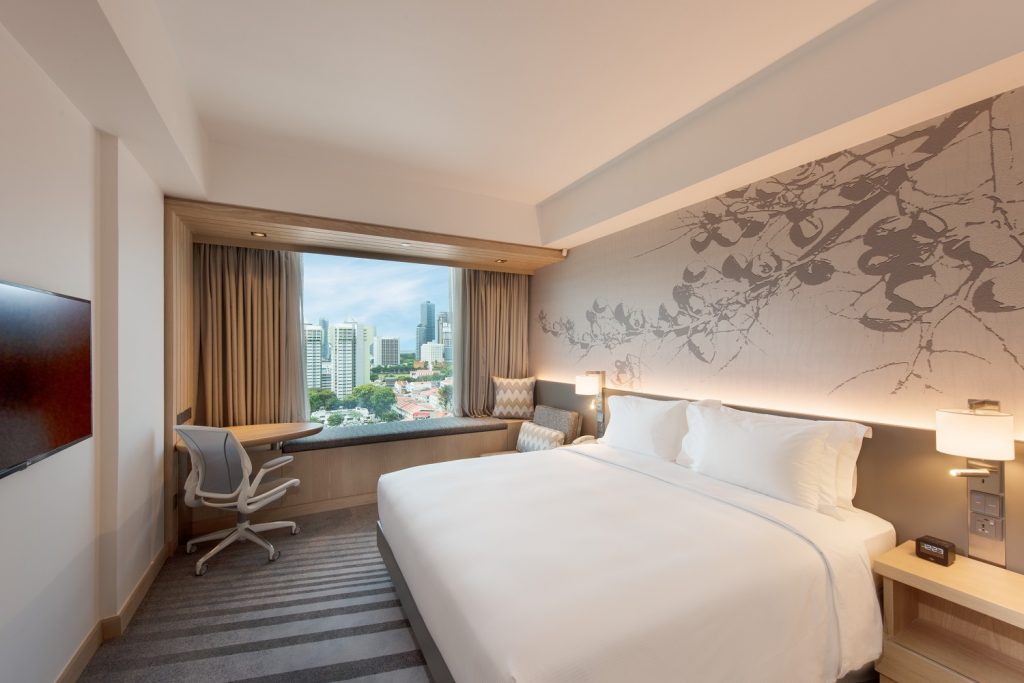 It's the school holidays and what better way to enjoy it than with a luxe staycation?
Hilton Garden Inn, the award-winning, mid-priced hotel brand has finally opened its doors in Singapore.
Located in the heart of Little India, the hotel's location is a dream come true for foodies. For cheap and good food, head to the nearby Tekka Market for a hearty meal of Indian food. If you are looking for a place to unwind and people-watch, hop over to Jewel Cafe and Bar for brunch. At night, you can even do some shopping at the nearby 24-hour Mustafa centre or have tipple in Clarke Quay.
Features and amenities at Hilton Garden Inn
[caption id="attachment_27082" align="alignnone" width="1500"]
Image Credit: 
24-hour gym (Image Credit: Hilton Garden Hotel Singapore)[/caption]

If you are feeling peckish, visit the Pavilion Pantry which stocks a selection of fresh and healthy snacks, cold beverages and ready-to-cook meals to keep your hunger at bay. Alternatively, dine at The Garden Grille restaurant which offers local and international favourites from the à la carte menu.

[caption id="attachment_27083" align="alignnone" width="1410"]
The Garden Grille restaurant (Image Credit:

3 Belilios Road

,

Singapore

, 219924
Contact no.: 6491 0500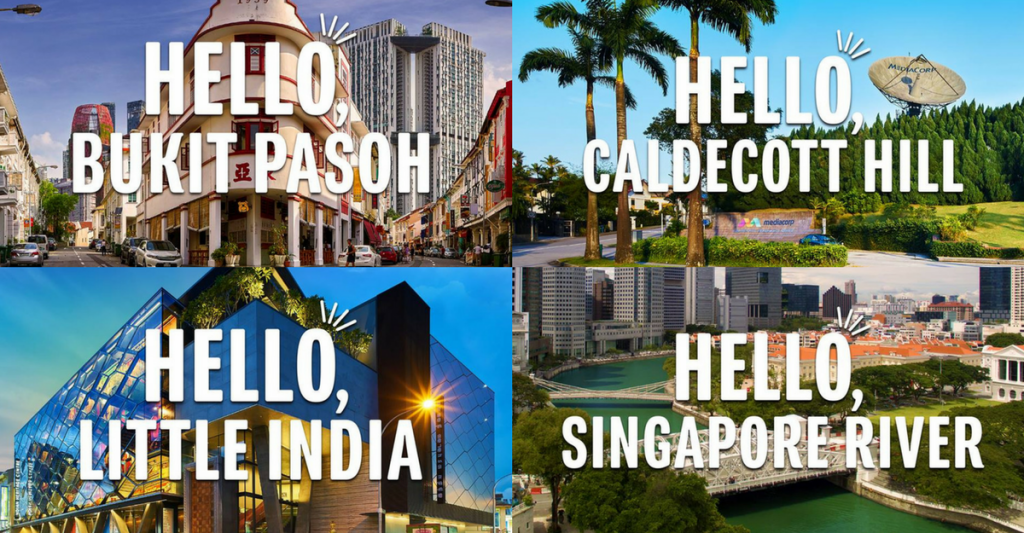 History buffs and die-hard patriots, the Singapore Heritage Festival is back for its 14th year!
This year, the Singapore Heritage Festival is inviting both young and old to explore Singapore's history and culture through a curated smorgasbord of programmes and activities.
From 28 April to 14 May, the festival will bring guests all over historical spots in Singapore. From Bukit Pasoh to Caldecott Hill, the Singapore Heritage Festivals will be hosting theatre performances, heritage tours and hands-on craft workshops.
Here are some of the highlights worth looking out for at Singapore Heritage Festival 2017!
Caldecott Broadcast Centre
[caption id="attachment_25562" align="alignnone" width="1000"]
Image Credit: Image Credit:
Image Credit:
Image Credit:
Image Credit:
Image Credit: J. Kenji López-Alt[/caption]

What's a Singaporean festival if there isn't any food to indulge in? The Singapore River will be transformed into a food paradise. From food exhibitions to performances centered around food, The Singapore Heritage Festival is going all out when it comes to our favourite pastime!

[caption id="attachment_25566" align="alignnone" width="1000"]
Image Credit: 2017 Is The Year Of Star Wars – Singapore Has Its First Star Wars Festival And Everyone Is Invited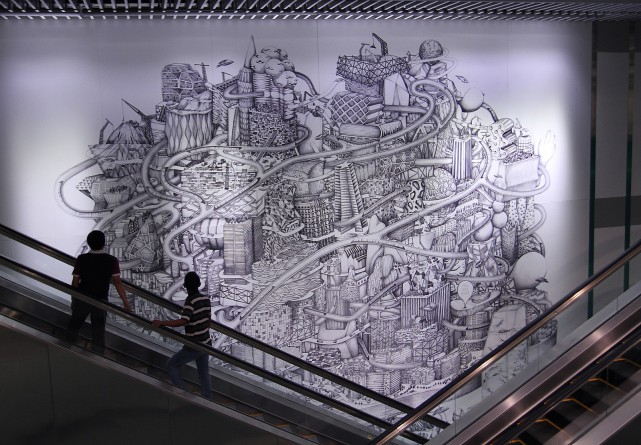 Travelling on the MRT does not need to be a mundane experience. With the recent opening of the Downtown Line 2 (DTL2) and the Downtown Line Art project, everyone will be able to savour the aesthetically pleasing architecture and decor of the stations while making their daily commute.
In case you have not taken any rides on the new Downtown line, here are 5 brand new stations to visit if you're looking for something interesting to spice up your Instagram feed!
Bukit Panjang (DT1)
The first station on the DTL2 certainly is a sight to behold. Add a splash of colour to your feed with the scintillating blue tiles or try something a little nostalgic with the blown up, grainy photos from Singapore's past.
https://www.instagram.com/p/-6iKmFgdme/?taken-at=239245303
https://www.instagram.com/p/_yWRP9p9eN/?taken-at=239245303
Beauty World (DT5)
Ngee Ann Poly students, rejoice – you finally have an MRT station! Enjoy the therapeutic walk to school and maybe stop for a quick #instaworthy shot along the way.
https://www.instagram.com/p/_yuxxNA2RJ/
Little India (DT12)
Look up while waiting for your train and you will find a stretch of tessellated reflective triangles watching over you. Inspired by the woven patterns in the traditional Indian sari, this awe-inspiring installation looks good from every angle and will definitely be the perfect addition to your feed.
https://www.instagram.com/p/_3-V8FxqGU/
https://www.instagram.com/p/BABlakLjF9t/
Rochor (DT13)
A black and white interior adds a futuristic, Star Wars-esque vibe to this spanking new station. Perfect for those maintaining a monochrome feed or those looking for an #ootd shot background.
https://www.instagram.com/p/_08X8LAVap/
Don't forget to check out the station's towering exterior as well! If you love clean lines and edges, this is the place to go.
https://www.instagram.com/p/8kgZefKzbb/
Newton (DT11)
This 11 metre high sprawling artwork by local illustrator Li Xi Tan greets you as you emerge from your ride, and depicts an imagined Singapore in the year 2200. See something familiar? That's because the artist has used several Newton buildings as inspiration for this impressive artpiece. Graphic designers will adore this, and the conveniently placed escalators add a second dimension to your photo!
https://www.instagram.com/p/BAEtarORDYd/
Any other insta-worthy spots we should check out?