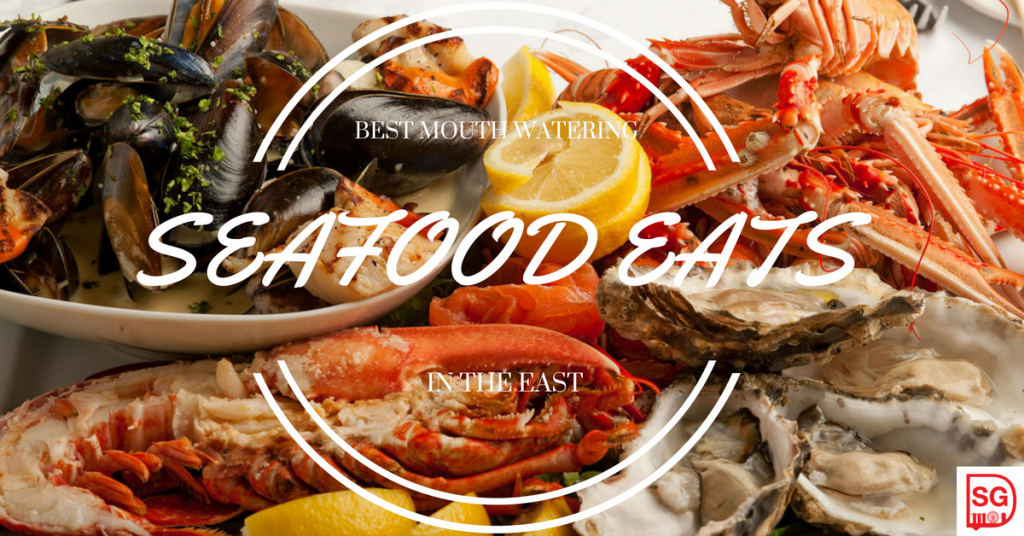 Singapore may not have the best amusement parks or the nicest beaches but one thing that Singapore definitely has is the best food. Being a small island surround by water, it's no surprise that us Singaporeans can cook up some mean seafood dishes.
Whether you're looking for a nice restaurant to celebrate a special occasion or you're looking for something a bit more casual and laid back, the East side has it all.
(Be warned, the following post is not for the hungry)
1. Long Beach

Image credit: may be the best seafood restaurant in the island. Long Beach Seafood was first established way back in the 40's. Back then it was patronized by the British Army where it grew it popularity attracting local Singaporeans.
Fun fact: Long Beach Seafood was the very first restaurant to cook up Singapore's favourite black pepper crab, and it remains the restaurant's best seller.
70 years and 5 branches later, Long Beach Seafood can boast several awards and accolades throughout its establishment.
The selling point of this popular seafood restaurant is its Outlet Specialities, dishes that are only available at a specific branch. Look out for the Portuguese Style Live Lobster and Thai Emperor Prawns only available at its main East Coast branch .
Address: 1018 East Coast Parkway, S449877
Contact: 6445 8833
Opening Hours: Mon-Thur, 11am-3pm, 5pm-11pm; Fri, Sat, Eve of PH, 11am-3pm, 5pm-Midnight
2. Jumbo Seafood

Image credit: is a Singaporean household name, established in 1987 at the East Coast Seafood Center by the Ang family (which is now their flagship restaurant) the restaurant had a rocky start in its early years. However, after the Ang family took more a more active role in running the restaurant, Long Beach soon gained a loyal following.
Now with over 5 branches all over the island, 3 in Shanghai and several accolades under its belt, Jumbo Seafood may be the most successful seafood restaurant in Singapore.
A must have at Jumbo? The chilli crab of course. Having dinner al fresco style at its flagship restaurant,elbow deep in crabs and moping up the sticky spicy chilli crab sauce with mantou buns? Where do I sign up?
Address: Block 1206 East Coast Parkway #01-07/07; S449883
Contact:6442 3435
Opening Hours: Mon-Fri, 5pm-11.45pm; Sat-Sun, Public Holidays; 11.30am-Midnight
3. Hua Ya Wee Seafood

Image credit:

Image credit:

Image credit:

Image credit:

Image credit: Address: 6 Tebing Lane #01-03, Punggol East, S828835
Contact: 6441 1848
Opening Hours: Mon-Sun, 4.30pm-11.30pm

There is an abundance of seafood places to dine at across the island, but with these 5 amazing seafood places to choose from, you're not going to be disappointed! Grab your friends and family for a delicious seafood feast in the East!

[googlemaps https://www.google.com/maps/d/embed?mid=1G-_dKfSekpiFPICIZ48CTJH_1AY&w=640&h=480]