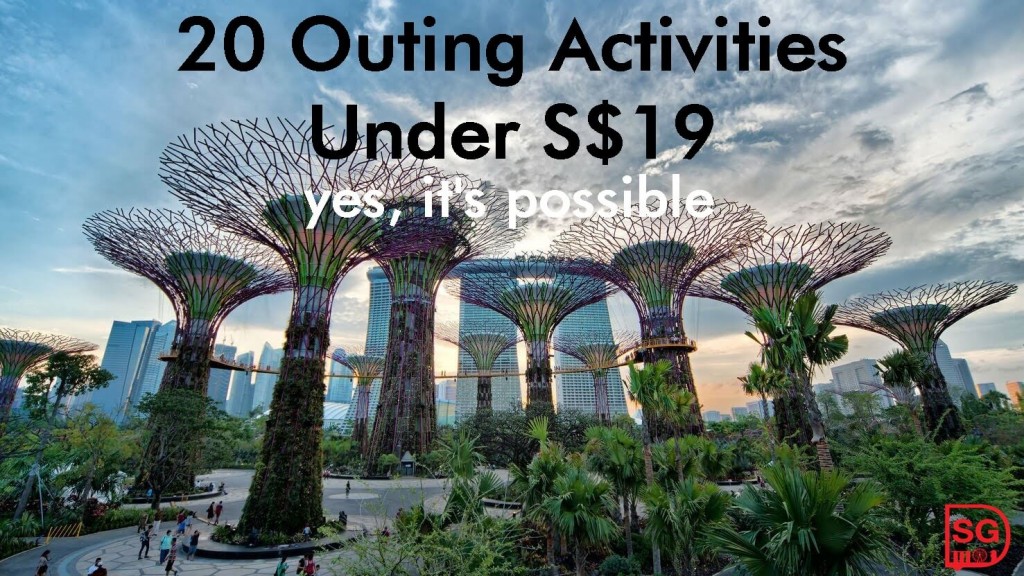 Singapore is a small country, and it's certainly not boring. It just means that you have to look harder. More often than not, it's about entertaining yourself in the place you live in. If you prefer not to spend too much money to travel across another continent, Discover SG's got you covered.
1. Go hiking at The Southern Ridges
[caption id="attachment_2936" align="aligncenter" width="700"]
Image credit: Pitt Urban Studies in Singapore[/caption]

Free admission

Ditch your pumps and Birkenstock, and opt for a pair of sensible footwear to have a stab at hiking down The Southern Ridges. At 10km long, it's the hot new favourite place for history aficionados, nature lovers and selfie buffs.
2. Volunteer at SPCA
[caption id="attachment_2937" align="alignnone" width="700"]
Image credit: SPCA Singapore[/caption]

Free admission

SPCA is always on the lookout for helpers and dog walkers to advocate their animal welfare cause. If you're an animal lover, consider volunteering at the shelter to make a pup's day. You're going to go home with a sense of accomplishment.
3. Marvel at the flowers in Singapore Botanic Gardens
[caption id="attachment_2938" align="alignnone" width="700"]
Image credit: Your Singapore[/caption]

Free admission

Here's something you probably haven't heard of: picnics are back in fashion. They're so popular that there are companies here selling packed baskets! If your money is a wee tight, treat it as a DIY project. Set a time, pick a shady spot and I guarantee you'll have butt-loads of fun.
4. Window-shop at Haji Lane
[caption id="attachment_2940" align="alignnone" width="700"]
Image credit: Expat Living[/caption]

Free admission

There's something about Haji Lane. The quirky knick-knacks, the timeless fashion apparels, the aesthetically pleasing little shops. It's a must-visit for every Singaporean (and tourist). Get a sneak peek at the charming town and its must-visit stores here.
5. Make googly eyes at the fishes at Qian Hu Fish Farm
[caption id="attachment_2941" align="alignnone" width="700"]
Image credit: Qian Hu Fish[/caption]

Free admission

If you don't know who Kenny Yap is, I, well, let's leave it at that. Qian Hu, famous for its Dragon fishes, has been around the block since the late nineties. The fish farm may not be as glitzy as Orchard Road, but it still has its own rustic charm.
6. Watch a free movie outdoors
[caption id="attachment_2942" align="alignnone" width="700"]
Image credit: Movie Mob By Ape[/caption]

Free admission

A free outdoors drive-in movie screening? It certainly beats shivering uncontrollably in the cinema. Movie Mob was launched in 2009 and seven years later, it's still going strong. Join their mailing list to get the first deets.

also read:
Image credit: Mind Blowing Trip[/caption]

We've oohed and ahhed while we were in the Singapore Flyer capsule, but how many of us have actually experienced the Tiger Sky Tower? Not many of us, I'd presume. It's not too late to have a go. Tickets cost S$18 for adults and S$10 for children.
8. Forget hipster cafes, dine at hawker centres instead
[caption id="attachment_2944" align="alignnone" width="700"]
Image credit: Northern Sights[/caption]

Estimated cost: >S$4.50

Ice-cream waffles? Nah, I'll take unconventional local cuisine any day. Here are some recommendations to get you started on your foodie trip:
Seletar Nam Hoe's Bak Kut Teh at the Hainanese Village Food Centre
Guang Liang Cooked Food's Kway Chap at Bedok Reservoir Road Market & Food Centre
Soup Kambing Haji M. Abdul Razak's Mutton Soup at Upper Boon Keng Road Market and Food Centre
9. Test your endurance at Sungei Buloh Wetland Reserve
[caption id="attachment_2945" align="alignnone" width="700"]
Image credit: Angie and James Do Stuff[/caption]

Free admission

Get away from the hustle and bustle, and escape to Singapore's first ASEAN Heritage Park to rewind. The rich biodiversity is something to behold. I wouldn't be surprised if you stop to smell the flowers. Oh yeah, that Komodo dragon that's staring at you like food? Don't worry, it won't kill you. It's a water monitor lizard.

also read:
Image credit: Today Online[/caption]

Free admission (duh)

Say whatever you want about Stephenie Meyer (Twilight series), but you've got to admit it, she's made reading cool again. If you're looking for quality me-time, get on the bus and head to the library. Design fanatics can't go wrong with [email protected] or Jurong Regional Library, and YA (young adult fiction) buffs should not miss Queenstown Public Library for its impressive collection.
11. Admire the greenery at Gardens by the Bay
[caption id="attachment_2947" align="alignnone" width="700"]
Image credit: Wikipedia[/caption]

Depends

You don't have to spend a bomb at Gardens by the Bay. You can enjoy free admission for most of the sights. Take The World of Plants, Dragonfly and Kingfishers Lakes, Heritage Gardens and Sun Pavilion for instance. They're enough to keep you entertained.
12. Rub shoulders with animals at Farmart Centre
[caption id="attachment_2948" align="alignnone" width="700"]
Image credit: Farmart Centre[/caption]

Free admission

If you appreciate casual dining and low-maintenance relaxation, look no further than Farmart Centre. You can have a prawning contest with your mates or feed the farm animals. Price: free, unless you end up going home with a puppy.
13. Attempt the humongous climbing structure at Woodlands Waterfront Park
[caption id="attachment_2949" align="alignnone" width="700"]
Image credit: White as Milk[/caption]

Free admission

Any children — or adult — will want to try this out. If playgrounds aren't your cup of tea, grab your bikes, skateboards or fishing rods. What's interesting about Woodlands Waterfront Park is that there's a restaurant located at the jetty. Who knew?
14. Turn back the hands of time at Creative Art Corner (or Timezone)
[caption id="attachment_2950" align="alignnone" width="700"]
Image credit: 许恩熙[/caption]

Cost: >S$8


Create art with a cotton swab and toothpick! An activity like this will hit you with the nostalgia bomb. If you can't stand art, grab your pals and head down to the arcade (price varies). It's much more satisfying than being cooped up alone in home playing Call Of Duty on your Xbox 360.
15. Dance with coconuts at Bollywood Veggies
[caption id="attachment_2951" align="alignnone" width="700"]
Image credit: Bollywood Veggies[/caption]

Well, I don't know if there are coconuts at the farm, but the name 'Bollywood' certainly brings the fruit to mind. The lush greenery is a marvel and reminds us to take a step back from our fast-paced, urban lifestyle. Entrance fee costs S$2. Admission is free for kids under 12 and seniors over 60.

also read: 
Image credit: National Parks[/caption]

Free admission

Alexandra Canal Linear Park is like a pearl oyster. At first glance, there's not much to look at. Look further and you'd feel like you've been had. If you spend ample time at the park, you'd see that there's a rope playground and a scaled-down skate park for skateboarding enthusiasts.
17. Feed the animals at The Animal Resort
[caption id="attachment_2953" align="alignnone" width="700"]
Image credit: Tuan-min.com[/caption]

Free admission

The Animal Resort is another lesser-known place in Singapore. Think of it as a mini zoo. You get to feed the animals, see what it's like for a pet to get a haircut, and witness a dog training ground.
18. Sneak into The Library & have a drink
[caption id="attachment_2954" align="alignnone" width="700"]
Image credit: Popspoken[/caption]

Not much is known about The Library, except that it's as secretive as hosting an underground supper club. What makes the bar so intriguing is that it's by appointment only and guarded by a secret pass code. One writer at Popspoken recommends the Wonky Donkey ($17).
19. Get over your fear of heights at the Treetop Walk
[caption id="attachment_2961" align="alignnone" width="700"]
Image credit: National Parks[/caption]

Free admission

To any acrophobic, attempting the Treetop Walk is as frightening as walking down the Yuntaishan glass walkway. Think carefully before you embark on this exhilarating mission. Get a friend you trust to come along with you and whatever you do, don't look down!
20. Or better yet, go Sparta! with Running Man
[caption id="attachment_2962" align="alignnone" width="700"]
Image credit: Soompi[/caption]

Cost: varies, depends on your resourcefulness

Here are some ideas to get you started. You could play dodgeball at the basketball field. You could create your own name tag from scratch. Notice the acupuncture stones you often see at your HDB block? Use it. Skip on it. Run on it. Just make sure it's not occupied by some elderly.

Please, only proceed if you don't mind getting weird looks.

With these 20 wildly fun activities to do in Singapore for the cheap, we hope you'll never complain of being bored! Adventure belongs to those to seek it. So go forth and have an adventure!

Note: Price does not include parking fees and transport fares.
Featured image credit: Gardens by the Bay YouTube screen grab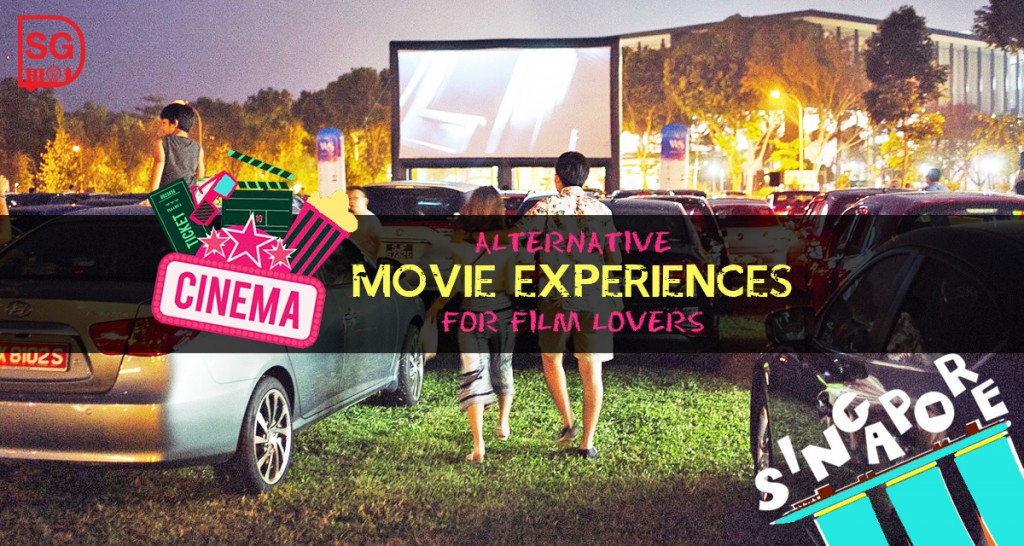 If you are into the cinephilia culture, Discover SG has sourced some alternative film experiences that are far from the usual blockbusters in iMax screens. From homegrown features to top picks at international film festivals, these one-of-a-kind venues provide new space — to screen (at lower cost) and a great network community between industry's talents and mainstream audience.
Useful sites like Singapore Film Society and Sinema (free screenings islandwide) will provide information on the latest quality film screenings and events.
*Selected locations islandwide
Since its launch in 2009 till date, MovieMob has been screening outdoor movies in all locations around Singapore. With makeshift movie theatre popups in open areas islandwide, the turnout at their unique drive-in has been very successful.
If you do not own a car, they will always have a separate picnic area and everyone gets to enjoy thematic food sponsored by the event organisers. It often is a splendid weekend as everyone gets to enjoy the silver screen under a starry sky! Wouldn't this be a perfect idea for a first date? Follow their social media platforms to suggest your choice of movie to be screened!
Golden Mile Tower, 6001 Beach Road #05-00 Singapore 199589
Paging all hipsters, this is probably the most retro movie experience that one can encounter in Singapore. Just based its captivating location alone, it is not your average cinema for sure. Rediscover an old cinematic icon, Golden Theatre within Golden Mile Tower, was the biggest cinema back in 1973.
After a successful Indigogo crowdfunding campaign, this independent cinema is now refurbished while still preserving the original's old-school features. This cinema screens indie films (think Cannes Film Festival) and programme curator Gavin Low has expressed, "I believe The Projector can provide a different perspective, broaden the tastes of audiences here, and help develop a community who can call this cinema home."
They have just recently turned ONE! For more information on their frequent quirky themed events, do check out their Facebook for updates
also read: Alliance Française Theatre

1 Sarkies Road, Newton, Singapore 258130
This French language and cultural institution aims to be a regional influence in contributing to the cultural scene of Singapore. Opening doors to people from all walks of life, Alliance Française de Singapour provides high quality viewing experience in their 236-seats cinema.
Apart from hosting weekly screening of classic and contemporary French films (with English subtitles), the public also gets to enjoy films of other language in their diversified events like Francophonie Festival. For this year 2016's special, they have even invited director Yann Samuell for its world premiere Le Fantôme de Canterville (The Canterville Ghost) for a Q&A session with the audience.

93 Stamford Road, Singapore 178897
If you would like to be educated about cinematic culture, one should not miss the National Museum of Singapore's monthly World Cinema Series. It is a showcase of artistically restored works of international classic.
Home to a retrospective collection of local films, the Gallery Theatre often host events like Perspectives Film Festival and Singapore International Film Festival. Apart from its underground cinémathèque, the National Museum of Singapore also screens occasionally in their Stamford Garden in a relaxing open-air ambience. One can bring their own picnic mats and even BYOB under the stars!

also read: National Library Board

*Selected locations islandwide
In an attempt to promote community awareness in the local scene, the National Library Board has been screening FREE movies islandwide. Apart from loaning physical books, NLB libraries also lend out movie dvds for you to enjoy in the comfort of your own home.
Aside from family-friendly blockbusters shown at selected branches, be sure to catch a monthly screening of (artsy-fartsy) film on the first Wednesday of the month at [email protected].

With all these alternative places to watch a movie, why visit the same old boring cinemas? Embark on an adventurous date by visiting these alternative places instead! Let us know how your movie experience went in the comments!