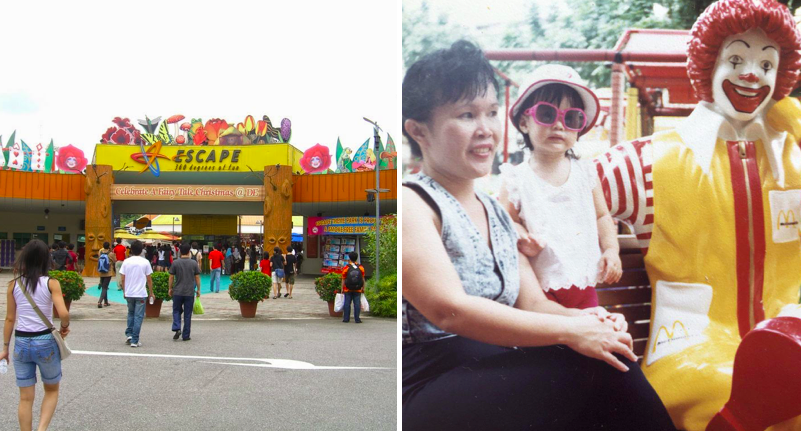 We all grew up in Singapore. Right? Most of us. Well, after considering the concentration of Singaporeans to foreigners in the country, SOME of us grew up in Singapore.
But anyway, my point is we all grew up in a neighbourhood and have lots of memories tied to a certain area in Singapore.
Since my colleagues hail from different parts of Singapore, I decided to do a little investigation to find out where they grew up.
Bedok
Melissa

"I grew up in Bedok North, Fengshan. It was the quieter side of Bedok because the people living there were mainly elderly. Time moved slowly in the area, which made it very homely and cosy. This was before the trend of food bloggers hyping food in neighbourhoods.

[caption id="attachment_35283" align="aligncenter" width="680"]
Image Credit:
Image Credit: Sportify Cities[/caption]

You know how they have the ice cream uncles who would sell ice cream downstairs? Yeah, mine wasn't an ice cream uncle. It was the kacang putih man.

I moved to Yew Tee in my early Primary years, but to be honest, Marine Parade was more exciting. Don't put that in."
Pasir Ris
Farhanah

"I grew up in Pasir Ris all my life. Though I shifted from Pasir Ris East to Pasir Ris West.

But I remember that the area was like a ghost town, because nothing was really developed yet. And the only mall we had at the time was White Sands Shopping Mall, that's still around today.

[caption id="attachment_35281" align="aligncenter" width="1024"]
Image Credit: Wikipedia[/caption]

There was also West Plaza and Elias Mall. Every outing with friends was always at Downtown East. This was before Downtown East expanded into e!Avenue today.

My Sports Days were a little more special because ours wasn't conducted in-school, rather the school put up a huge tent and held Sports Day at Pasir Ris Park.

Also, I think every Pasir Ris kid will remember that we had our very own theme park in our neighbourhood. Yes, Escape Theme Park was ICONIC.

[caption id="attachment_35280" align="aligncenter" width="1024"]
Image Credit:
Image Credit: meme generator[/caption]

I liked that everyone living in Yishun had each other's backs. The neighbourhood spirit was palpable. Can feel one. There was this sense of unspoken security in the neighbourhood. So actually no need to build wall because we already feel secure.

Even though Northpoint wasn't much, it was great because it had Toys 'R' Us. For a kid, any place that had a Toys 'R' Us was a wonderland.

[caption id="attachment_35285" align="aligncenter" width="350"]
Image Credit: Choa Chu Kang

Janielson

"I grew up in Choa Chu Kang. I lived in Teck Whye until I was 3 or 4, but to be honest, the areas are just next to each other.

I remember taking the feeder bus to the MRT, because LRTs weren't created at the time. There was also Choa Chu Kang Park. I mean, it's still around today, but back then it was really an empty park with sand playgrounds.

There was a bicycle shop at Choa Chu Kang MRT interchange. My first bike was bought there. Sadly, the shop is gone now.

Lot 1 Shopper's Mall was the only mall we had in the area. It was quite….limited, in the past. Now they're trying to expand the MRT so it's cool."
Jurong West
Ian
Finally, there's me. I live in Jurong West, the armpit of Singapore. Left or right? It's up to your perspective.
I used to hate living in Jurong West. As if Jurong wasn't already "West" enough, I had to live in Jurong WEST. Everything was far. Can you imagine what my life was like when I had to book in every Sunday night during NS?
The only shopping we had was Jurong Point and it was boring. I mean, it was fine for a while when they decided to open a Toys 'R' Us there. But it eventually closed.
[caption id="attachment_35288" align="aligncenter" width="700"]
Image Credit: SRX Property[/caption]
That's not all, we were near Tuas, so factory smog and weird smells were common. Not to mention the presence of Tengah Air Base, which ensured that the 2 or 3 months leading up to National Day was filled with daily sonic booms of passing aircrafts.
I'm pretty sure my hearing is damaged thanks to the RSAF. Patriotism, I guess.
But to be honest, I grew to love Jurong West.
I love that the neighbourhood is quiet, even in the day. I love that we don't have a huge amount of traffic passing through. I love that I don't have to deal with crowd when I take the MRT, unlike Jurong East.
I guess there are benefits to living in the corner of Singapore after all.
Where did you grow up in Singapore?
Also read Bishan's Carnival This Weekend Offers Food, FREE Workshops, And Black Panther Screening
(Header Image Source: Melissa Chan)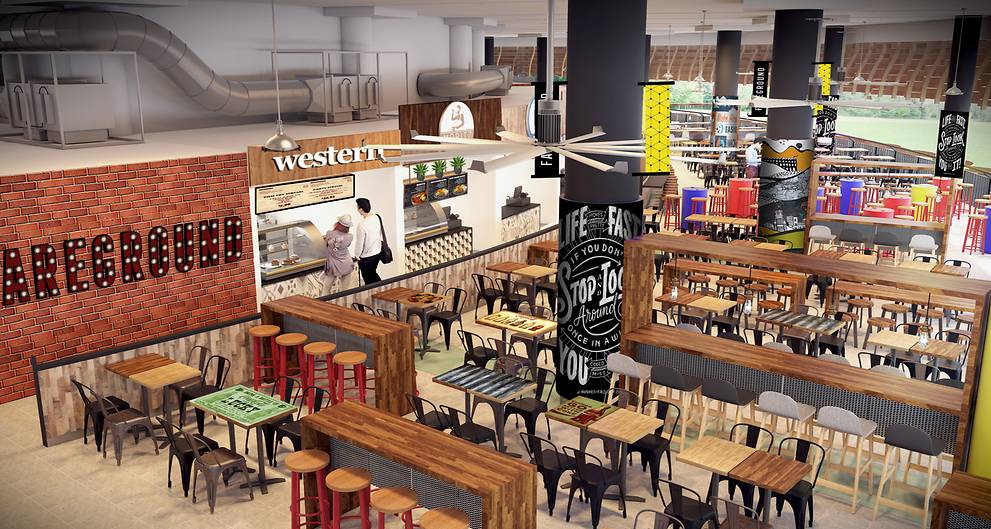 It's time to make hawker centers cool again.
A new hawker center is scheduled to open in Pasir Ris Central in November, and it sounds like the next up-and-coming hipster enclave.
Divided into two stories, the Pasir Ris Central Hawker Centre will offer both traditional hawker fare and more 'hipster food' and is the first . The hipster food area will be called Fareground, and will house 22 stalls featuring modern Singapore cuisine (read: fusion food). 
NTUC Foodfare, who will be managing the space, intends on using Fareground to host arts and crafts markets and music gigs. Good news for Easties because the fairs and markets are finally heading your way!
Making life easier for you
Becuase we are in the Smart Nation age, the hawker centre is all about making eating out a breeze.
All stalls will offer cashless payment through Plus! Cards/ Plus! Pay and DBS Paylah! You can also redeem your Link Points at the hawker centre – your meal is pretty much free!
https://giphy.com/gifs/singapore-11gj07TLSDeily
Even hawker food is now becoming healthy
Hawker food has a history of being unhealthy, oily and really salty. But not Foodfare and Fareground.
Every single stall must have at least one Healthier Choice meal under 500 calories on the menu. All hawkers must also use healthier oil in their food preparation. Eating out is now possible, even for those health buffs!
If you ever wanted to open up a new stall, now is the time. Foodfare and Fareground is opening up applications for their stalls on Monday, 11 September. Stalls are a good chance to tread the waters in the F&B industry if you are not confident about committing to a cafe.
Applications will close on 22 Sept, and you'll be able to view a list of all the exciting food offerings then.
Based on what we've heard, we think everyone will be rushing to visit Pasir Ris this November. Healthy hawker food? We'll be there.
Also read Placing Your Order In Sign Language Will Get You A 10% Discount At This Cafe
(Header Image Source: NTUC Foodfare)