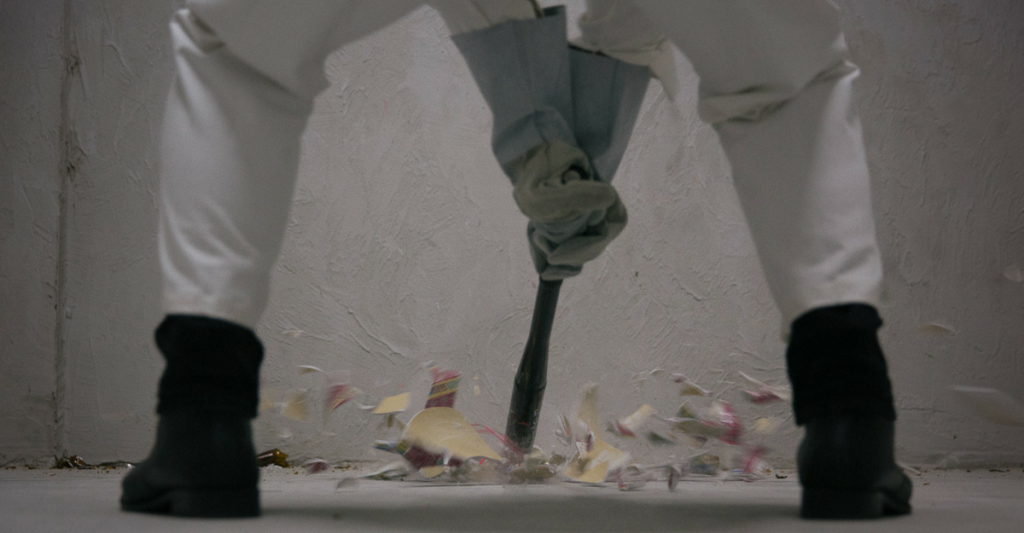 Living in Singapore comes with no small amount of stress.
For students and working adults alike, sometimes it gets to a point where it's all just too much, when all you want to do is scream, hit or break something to let all that pent up frustration out.
The Fragment Room 
[caption id="attachment_25827" align="alignnone" width="819"]
Image Credit: The Fragment Room [/caption]

Lucky for us, The Fragment Room is offering itself up as an outlet for you to let out all that stress.

Located along Balestier Road, the premise of The Fragment Room is simple: you're given half an hour (or more, depending on whether you need it) to smash everyday objects to smithereens.

Providing you with a safe space, everyday objects like plates, cups and electronics, and a baseball bat to smash up all of those things, The Fragment Room is a non-traditional form of anger therapy that will get your heart pumping.

Don't worry about injuring yourself at The Fragment Room. Even with broken glass and electronics strewn on the floor, you'll be decked out in safety gear so you're 100% safe from flying debris.
Packages 
The Fragment Room offers up 3 standard packages.

There is the Single ($38), which offers up 1 crate of breakables for 30 mins, and there's also the all out Annihilation ($220), which gives you a full hour, a sledgehammer and unlimited crates for you to vent to your heart's content.

A third package called the Double lets you double up with a friend and wreak all kinds of havoc for 30 mins, over the contents of 2 crates.

[caption id="attachment_25825" align="alignnone" width="819"]
Image Credit: The Fragment Room[/caption]

If you're an environmentalist who's stressed out, fret not! All the breakables sourced by The Fragment Room are from scrap yards, so you're not contributing to wastage or harming the planet!

Whatever is stressing you out, let it all out at The Fragment Room and unleash that inner hulk. Here, no one is judging.

The Fragment Room 
Address: 3 Balestier Road S329671
Opening Hours: Mon – Sun, 1pm – 10pm