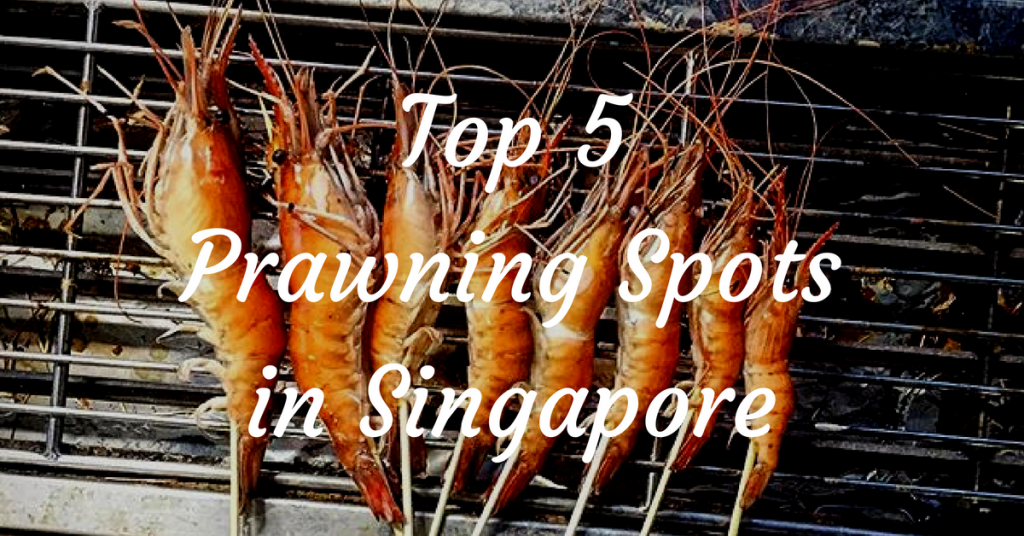 Prawning. The baby brother to fishing. It's grown pretty popular in recent years due to its uniqueness, simple concept, and that feeling of accomplishment right after bagging a catch! There are several different places where you can go prawning here in Singapore, but we've sourced THE BEST prawning facilities to head to!
1. Hai Bin Prawning

(image source: . Seen as one of the most popular spots to prawn. Hai Bin has 2 venues, Sembawang and Punggol, both of which are 24 hours. Prawns are continuously poured into the ponds so you have a very good chance of not going home empty handed. Because of its popularity, there's a high chance of the Hai Bin getting pretty crowded on weekends!
Rods go for $18/hr ; $33 – 2 hours + 1 Free
Punggol
6 Tebing Lane, #01-04 , S828835
Contact: 6447 8693
Sembawang
HomeTeamNS @ Sembawang, 301 Canberra Road #01-08, S759774
2.Riviera 24hrs Prawn Fishing

(image source: Riviera is the place for you. Located beside the Punggol Golf Course this place is pretty quiet on weekdays. The perfect getaway from the hustle and bustle, Riviera has food and drinks on site if you get hungry while prawning!
Rates are $15/hr; $25 – 2 hours ; $33 for 3 hours. 
Riviera 24hrs Prawn Fishing
60 Punggol East, #01-11, S828825
Contact: 6886 4998
3.ORTO

(image source: Rates are $20/hr; $30 – 2 hours; $36 – 3 hours; $108 – 10 hours
ORTO
81 Lor Chencharu, S769198
Contact: 6257 8858
4.Fish @ Bugis+

(image source: Fish@Bugis+ is no ordinary fishing facility, for one, it's in the middle of the city! For another, it's Singapore's only fishing facility that is indoors and has air conditioning! Located on the 7th floor roof-garden of Bugis+, it has a bar, a fish spa and longkang fishing for the kids! Like most prawning facilities they're also open 24 hours! So if you're looking for a prawning facility that's a bit more comfortable Fish@Bugis is where you should head to!
Rates are $18/hr; $29 -2 hours; $35 – 3 hours
Promotion: Prawning at $10/hour (Weekdays only)
Fish @ Bugis+
201 Victoria Street, #07-05/06, S188067
Contact: (65) 83386530 / (65) 90080201
5. D'Lifestyle Corner @ Pasir Ris Town Park

(image source: D'Lifestyle Corner is located at Paris Ris Town Park a stone's throw from Pasir Ris MRT. The facility is pretty big so even if it gets crowded on the weekends you'll still have plenty of space. Thoughtfully decorated and with several huts, this spot is a great place to spend with the family! Best part? You can fish here too! So if you're more keen to pick up fishing while your friends and family are prawning D'Lifestyle Corner is a really great place to head to!
Prawning: $18/hr; $54 – 3 hour + 1 hour free
Fishing: $25/hr; $75 – 3 hour+ 1 hour free
D'Lifestyle Corner @ Pasir Ris Town Park
96 Pasir Ris Central, S519638
Contact: 6584 8620
(feature image: Who Says You Need Money To Have Fun? Here Are 7 Things You Can Do For FREE At The Singapore River Festival 2016!