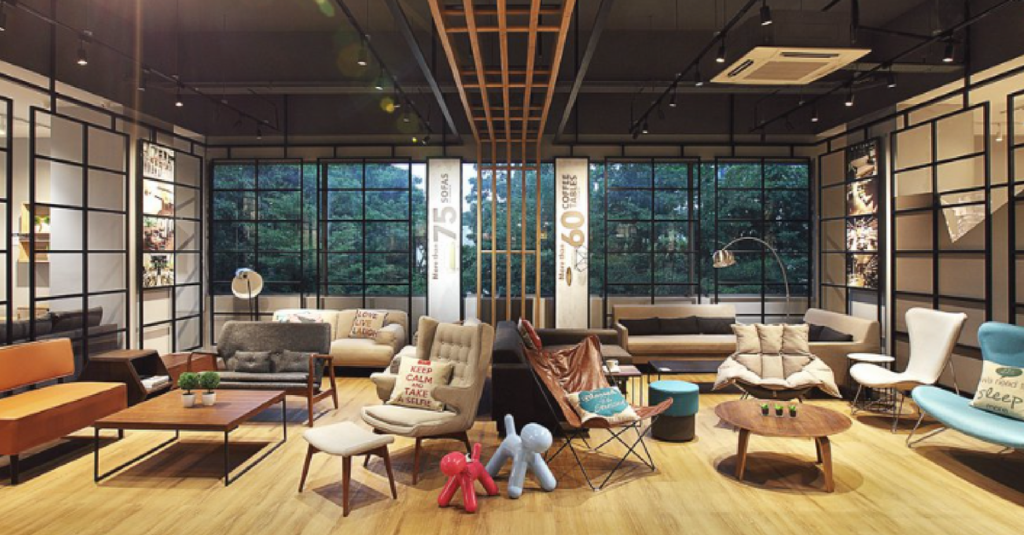 When it comes to sprucing up your new home, IKEA is typically the first place that pops into mind. There's no doubt that it offers cheap furniture at decent quality.
However, this option is sometimes not ideal, because you've got to put the furniture together yourself. Also, when friends and family start spotting the same furniture as you, it gets a little too predictable.
In order to differentiate your home interior from your family and friends, here are four places to go furniture shopping at without burning a hole in your pocket!
1. Second Charm
Going for a vintage or retro-style for your living space? Look no further with Second Charm!

Carrying vintage-retro furniture including antiques and collectibles, this is the perfect place to source for one-of-a-kind pieces that is bound to induce envy amongst your home visitors. Additionally, Second Charm also carries customised furniture and has even ventured into Scandinavian and Danish-inspired furniture.

Most of their furniture pieces are made of teak, so they ensure high quality while keeping the price tag low.

[caption id="attachment_18162" align="aligncenter" width="815"]
Credit: fleamapket.com[/caption]

With antique chairs looking like these, you will almost get a nod of approval from the old folks! These chairs will certainly create a tinge of nostalgia and homely feel to your living space – which is exactly how a home should be!

[caption id="attachment_18961" align="aligncenter" width="580"]
Credit: Credit: Second Charm Facebook[/caption]

Do note that you will have to drop Second Charm an email on the specific measurements for your furniture in order to receive a quotation from them. Though it might seem troublesome, perhaps the thought of knowing that most of your furniture pieces are exclusively customised for YOUR home might make you think otherwise!

Second Charm
Address: Blk 21 Kallang Avenue, #05-165 Mapletree Industrial Building, Singapore 339412
Operating hours:  Tue – Sat, 11am – 5.30pm;  Sun, 11am – 5pm (Closed on Mondays)


[caption id="attachment_18154" align="aligncenter" width="1348"]