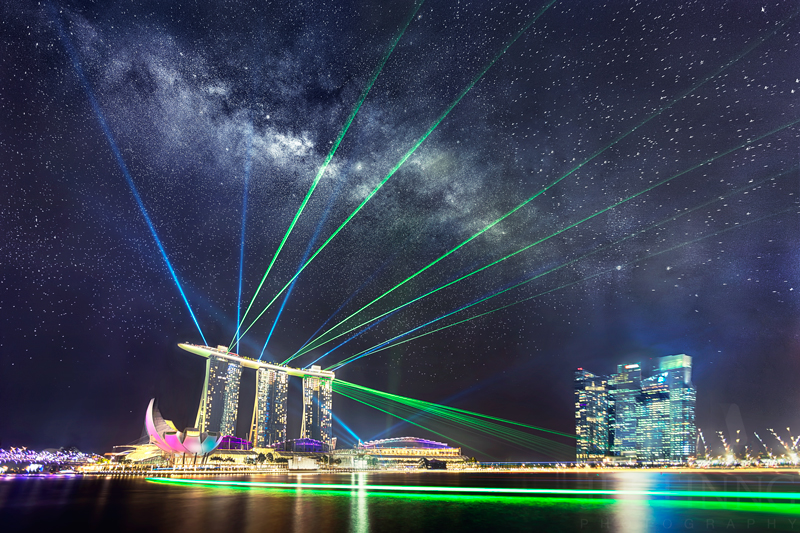 If you didn't already know, something big is happening this Saturday, 28 July 2018.
There's going to be another LUNAR ECLIPSE happening! And not just any typical lunar eclipse.
Set to last 1 hour and 43 minutes from 3.30am to 5.13am Singapore time, this will be the longest lunar eclipse of the century and will be visible from Asia, Australia, Africa and Europe.
However, with Singapore being a well-developed city, our light pollution is intense, so it might be hard to find a good spot to get a good look and photo.
So here are some places that might be dark enough to enjoy the lunar eclipse (a.k.a blood moon) in all its scarlet glory.
1. Seletar Rocket Tower
[caption id="attachment_36095" align="aligncenter" width="1024"]
Image Credit: Flickr Rain Stormz[/caption]

Located in Upper Seletar Reservoir, the Seletar Rocket Tower makes for a great spot to catch the lunar eclipse.

[caption id="attachment_36096" align="aligncenter" width="530"]
Image Credit: NParks[/caption]

The place is mostly secluded and it has 3 carparks a short walk away so it's still accessible by car. Other than the lunar eclipse, it's also a great place to catch amazing sunsets and stargaze too.

Address: Along Mandai Road Track 7, off Mandai Road
2. Changi Boardwalk
Changi Boardwalk is one of the more popular spots for stargazing and other astronomy-related pursuits.

[caption id="attachment_1027" align="aligncenter" width="700"]
Image Credit:
Image Credit: NParks[/caption]

Stargazing parties are still being organised and held at Changi Beach.

It'll be best to bring a party of people if you intend to go there for lunar eclipse because Changi Beach is infamous for being "dirty", if you know what I mean.
4. Lim Chu Kang Cemetery
Another spot with great views of the moon and stars and a spook factor.

[caption id="attachment_36104" align="aligncenter" width="779"]
Image Credit:
Image Credit: TripAdvisor[/caption]

However, Labrador Nature Reserve comes with its own spooky tales so tread cautiously.

Labrador Park Nature Reserve
Address: Labrador Villa Road, Singapore 119187
6. Lorong Halus Bridge
The Lorong Halus bridge stretches over the Punggol Waterway and offers amazing views of the sunrise. It's also great for stargazing and moon-viewing.

[caption id="attachment_36100" align="aligncenter" width="1024"]
Image Credit: Flickr Tze Ru Pang[/caption]

If you're in the far north-east, this is your best spot for all your astronomy pursuits.
7. Singapore Botanic Gardens
The Singapore Botanic Gardens is one of the least light-polluted places in Singapore, along with the Labrador Park Nature Reserve.

[caption id="attachment_36105" align="aligncenter" width="500"]
Image Credit: Flickr pfong[/caption]

Open fields for stargazing and moon-viewing are aplenty here. These include the spaces near the Eco Lake, Symphony Lake, Swan Lake, and the Bandstand.

Singapore Botanic Gardens
Eco Lake: Enter via Bukit Timah Gate
Symphony Lake: Enter via Nassim Gate
Swan Lake and Bandstand: Enter via Tanglin Gate
Opening Hours: Daily: 5am – 12am
Admission: Free
8. Springleaf Nature Park
The Springleaf Nature Park is one of the top 3 least light-polluted spots in Singapore.

[caption id="attachment_36106" align="aligncenter" width="960"]
Image Credit: NParks[/caption]

It is popular among astronomy groups that organise stargazing parties.

If you're looking for a quiet spot to observe the lunar eclipse in the North, this is it.

Springleaf Nature Park
Address: 1230 Upper Thomson Road, Singapore 787129

So there you have it, 8 of the best places in Singapore to stargaze or observe the lunar eclipse. Remember to pack your cameras and telescopes!

Also read The Longest Lunar Eclipse Of The Century Is Almost 2 Hours – Witness It In S'pore On July 28