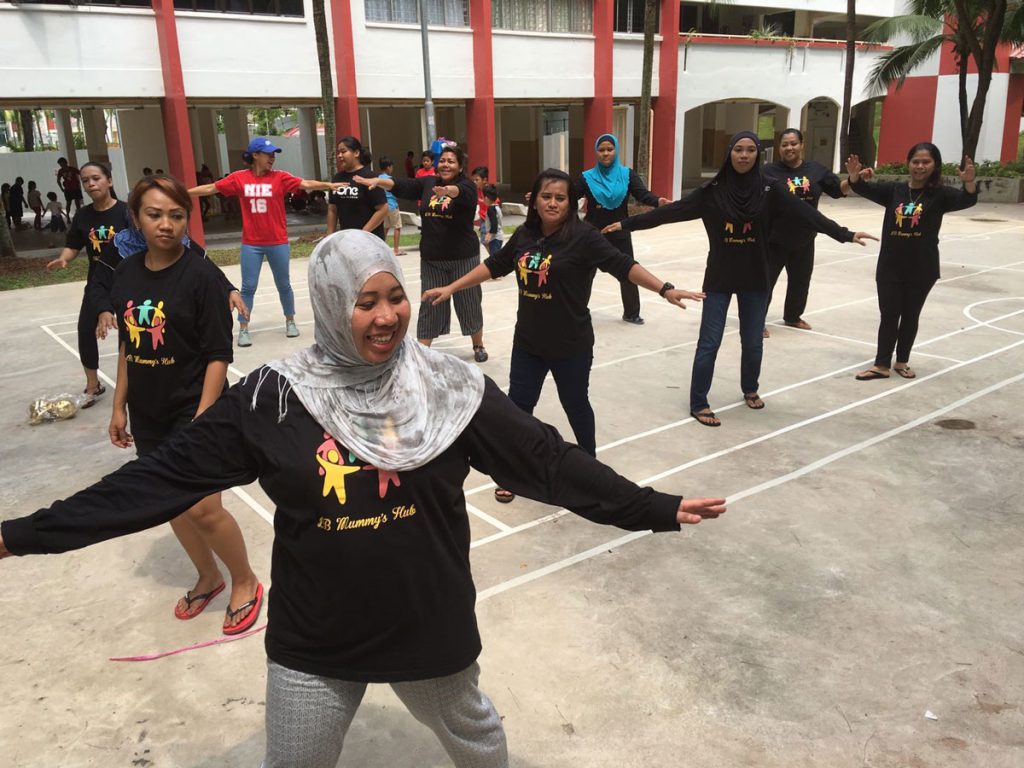 My name is Zuraidah. This is my story of home.
My first home was a 3-room HDB flat with my parents and
siblings at Bedok Reservoir.
At 13 years old, I quit school to work at a confectionery to
support my family.
When I was 17 years old, I got engaged to my first husband
and married him when I turned 21.
We wanted to stay near his parents, so we bought our first
HDB flat, a resale unit, at a block next to my in-law's flat. As first-timer
HDB buyers, we tapped on the first-timer grant which reduced our cost by
$40,000.
With our new home, we started a family.
I gave birth to our daughter at the age of 22 years old.
Both of us worked to raise our family and pay the bills. I
worked hard over weekends doing shift work in the sales line.
But… we drifted apart, our marriage broke down. My daughter
was only 4 years old, and I was expecting a son.
We sold our home, the matrimonial flat, at the current
market price, which was unfortunately not in our favour. We made a loss, but it
couldn't be helped.
I moved back home to my parents' 3-room HDB with my two
young children. When I worked, my mum helped me look after them at home.
It was tough being a single mum.
I yearned to be independent, to have a home to call my own,
as I have been working since 13 years old.
In 2003, I applied for a rental flat. I was actually shocked
how fast the application went through!
Three months later, I moved to a rental flat in
Lengkok Bahru.
The location was a bit far from Bedok, but this didn't stop
my family of three from travelling back to Bedok to visit my parents often.
Finding love.
Throughout all these upheavals, I met my current husband. My
daughter looked up to him as a father figure, a role which was absent in her
earlier years.
We got married in 2005 and had two children of our own. In
2008, my parents sold off their 3-room flat and my mum stayed with us for a
year before moving to my brother's house.
Our humble rental flat was then home to 3 adults and 4
children – it was a bit of a squeeze, but we made it work.
We all slept on mattresses that could be folded and kept by
the side. We took turns to use the only toilet based on how early we had to
leave the house to get to school or work.
Worrying about home.
After I had my fourth child, I quit my job to look after my
children.
I didn't know I would be unemployed for five years. My
husband fell ill and could not hold a full-time job.
We struggled to pay our bills – I worried we would be
homeless.
Thankfully, when I approached the Community Development Council,
they were able to offer some financial assistance for our rent and electricity
as well as $350 a month to put food on the table.
Being unemployed was very stressful.
In the past, I tried different jobs, whatever I could do
with my set of skills, as long as employers were willing to give me work. At 16
years old, I was a department store cashier. At 21 years old, I became a sales
assistant.
With my time divided amongst my children, I had very little
time left on my hands. I also did not have skills that I could use to earn
money while working from home such as sewing or baking.
On top of that, I breastfed my children and was
not ready to stop breastfeeding as it meant a lot to me being able to provide
for their nourishment as a mother.