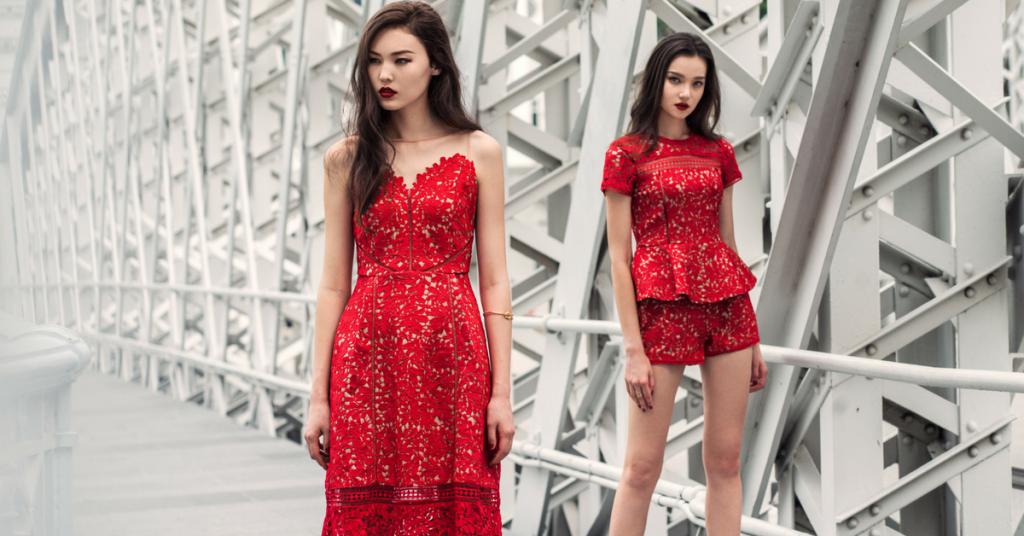 With Chinese New Year (CNY) just round the corner, there is absolutely no time to lose when it comes to shopping for new clothes! Where should you shop at then?
We'd say, forget international brand names. With the onslaught of H&M, Forever 21 and Topshop stores island-wide, you might be faced with the embarrassing situation of "I know where you got your outfit from!" during the numerous home visits.
Instead, why not go for a piece from a local fashion boutique this CNY? We bring you 5 underrated (yet extremely established) local fashion boutiques with gorgeous apparels that are suitable for both the festive season and all-year round!
1. MATTER
Despite being in infancy stages compared to the giant fashion industry, MATTER is already making waves in the local fashion community with its noble cause and unique designs!

[caption id="attachment_21077" align="aligncenter" width="650"]
Credit: www.superadrianme.com[/caption]

The brainchild of world traveller and adventure seeker Renyung Ho, you will be able to find a plethora of traditional-inspired prints and designs to inject some wanderlust into your outfits for CNY!

[caption id="attachment_21078" align="aligncenter" width="1000"]
Credit: Credit:
2. SUPERGURL
Back in 2014, We Are Rubbish (W.A.R) rebranded themselves to a less demeaning name – SUPERGURL.
[caption id="attachment_21082" align="aligncenter" width="960"]
Credit: Credit: Credit:
3. Tong Tong Friendship Store
This quirky Singaporean label has reinvented the traditional cheongsam to a more modern and casual look.
[caption id="attachment_21088" align="aligncenter" width="960"]
Credit: Credit: instagram.com[/caption]

Featuring the traditional high mandarin collar as well as the thigh-high side slit, there is certainly no outfit more apt than this to usher in the Lunar New Year!

[caption id="attachment_21087" align="aligncenter" width="1080"]
Credit: instagram.com[/caption]

Besides apparel, Tong Tong also offers delightful clutches and pins that are in line with the festivities as well! Pair your cheongsam or CNY outfit with this adorable dumpling pouch. With its spacious interior and top zip, it is ideal for keeping those angpaos safe from falling out!

With so many Chinese New Year themed apparels and accessories here at Tong Tong, you will certainly be spoiled for choice.

Tong Tong
Address: 100 Beach Road, #01-04/05 Shaw Towers, Singapore 189702
Opening hours: Mon – Sat 12pm – 8pm
Credit: Credit: Credit:
5. Our Second Nature
Our Second Nature focuses on apparel that are comfortable for everyday wear.
Furthermore, behind each collection is an inspirational story about the highs and lows of everyday life. As Chinese New Year is also about embarking on a fresh start, there is no better place to get your new year clothes than at Our Second Nature.
Beat the heat with this gorgeous Boxy Cropped Top in Red (SGD55). Be it paired jeans or a long skirt, it will certainly be a breezy affair as you travel around for house visits!
The festive period also tend to involve a lot of delectable goodies and sweets, which we are all involuntarily drawn towards.
This Midi Shift Dress in Red (SGD79) will definitely make you less conscious when munching on those delicious tidbits! With the two slits at the side of the dress, it is almost like a modern twist on the cheongsam.
[caption id="attachment_21349" align="aligncenter" width="1849"]
Credit:
Whoever said that local fashion and original Singaporean labels do not exist in Singapore? These local fashion boutiques offer premium quality apparels that will certainly check all the boxes of your CNY outfit requirements.
Furthermore, with CNY literally just round the corner, you definitely do not want to be grabbing the same clothes as everyone else. Usher in the Lunar New Year with a brand new wardrobe from these local fashion boutiques today.
(Header image credit: 10 Labels You Need To Know From Singapore Fashion Week 2016