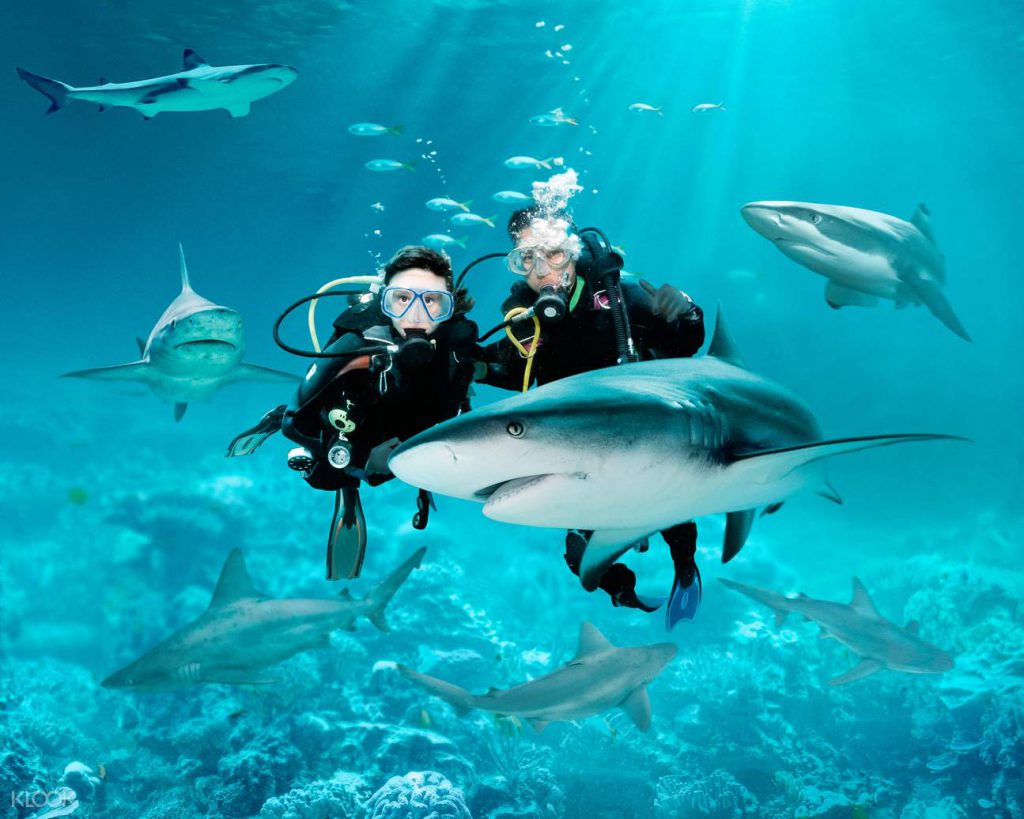 What to do in Singapore ah?
We're sure that many of you might have asked this question at some point or another and wondered if Singapore is really THAT boring. Well, if you're looking for something new and exciting, there are plenty of places to go in Singapore that offers a thrilling experience.
From breezing your way through a ninja warrior obstacle course to swimming with sharks, here are 10 activities you must check out if you're a thrill seeker!
1. Swim With Sharks At S.E.A. Aquarium
Does the thought of swimming in waters full of sharks make you shiver? Fear not, because sharks are actually not as violent as we portray them to be.
At the Ultimate Marine Encounter: Shark Dive at S.E.A. Aquarium, you'll get a chance to dive with over 100 sharks from 12 different species. The Shark Dive is great for adventurous thrill seekers with a passion for sharks and marine animals.
https://www.youtube.com/watch?time_continue=27&v=TPiqveP1NhM
From swimming with sharks to strolling under the water or even an open ocean life, you'll get to experience the thrill of interacting with these predators in a safe environment.
In this 30-minute programme, you'll dive into their Shark Seas Habitat for the rare opportunity to get up close and personal with over 100 sharks across 12 different species, including the endangered scalloped hammerhead shark, silvertip shark and sandbar shark.
However, this activity requires a current SCUBA diving certification from a nationality or internationally recognized organization. So if you are an active diver, grab your wetsuits and channel your inner Steve Irwin.
Shark Dive (S.E.A. Aquarium)
Price: SGD150 (Adult) | SGD148 (Senior) *Adventure Cove Waterpark admission ticket is required
Sessions: Mon – Fri (1pm)
2. Ride The Waves At Wavehouse Sentosa
We're not blessed with natural waves for surfing unlike Australia and Bali, but Wavehouse Sentosa lets you experience what it's like to surf the waves.

[caption id="attachment_36641" align="aligncenter" width="1348"]
Image Credit: Wavehouse Sentosa[/caption]

For beginners, the Double FlowRider lets you learn the basics of flowboarding together with a friend. It's also the more gentler of the two waves available at Wave House Sentosa, and is the first step to your exhilarating flowboarding experience. Even if you have never tried flowriding, don't worry, there are instructors to guide you.

And for the more experienced surfers, the FlowBarrel creates endless barrelling waves that can rival those from international surf meccas.

Set on Siloso Beach at Sentosa, it's also a great place to chill with drinks as you soak up the sun! 

Wavehouse Sentosa DoubleFlowrider
Price: From $35 (weekdays), $40 (weekends)
Sessions: Mon – Fri: 12.00pm to 9.00pm (last session starts at 8.00pm),Sat – Sun & Public Holiday: 11.00am to 9.00pm (last session starts at 8.00pm)
Website

Wavehouse Sentosa FlowBarrel
Price: From $30 (Mon – Sun)
Sessions: Mon – Sun & PH: 12.15pm to 8.45pm (last session starts at 8.15pm), Closed on Tues & Thurs
Website
3.  Water JetPack At Ola Beach Club
Ola Beach Club is home to Asia's first and only water-propelled JetPack thrill ride.

These are water-propelled jetpacks that can elevate you up to 30 feet in the air. Basically, you're flying thanks to controlled water pressure blasting you into the air.

[caption id="attachment_36642" align="aligncenter" width="956"]
Image Credit: Sentosa[/caption]

The best part is you don't need prior experience for this sport. So, strap in, engage the throttle, and up, up, and away you go!

JetPack (Ola Beach Club)
Price: $198 (45 Minutes), Top up of $60 for additional 15 mins

Image Credit: Bounce Inc Singapore[/caption]
The X-Park may be a tad bit smaller than the original to cater to children but it'll still give you a good workout if you run through the course at full speed. And it's quite the test of agility and balance, so don't go writing this off as child's play just yet.
Give it your best as you battle to be the last Warrior standing. Maybe we'll see you on Mt. Midoriyama.
Check out the full course here:
https://www.youtube.com/watch?time_continue=1&v=uDiH60ScAcA
Bounce Singapore
Address: Cathay Cineleisure Orchard, 8 Grange Road, #09-01, Singapore 239695
Opening Hours: Mon-Thurs: 10am – 10pm, Fri: 10am – 11pm, Sat: 9am – 11pm, Sun: 9am – 10pm, *For Public Holidays: 9am to close
Price: General Access: $26/per person for 1st hour, $20/per person each additional hour
Website
5. Scale The Trees At Forest Adventure
For many of us, the last time we've gone on a high elements course probably dates back to our primary/secondary school camps. If you think obstacle courses are only meant for kids, think again.

[caption id="attachment_36649" align="aligncenter" width="1262"]
Image Credit: @forestadventuresg[/caption]

Forest Adventure is back at Bedok Reservoir Park with an impressive new trail. Following a six-month overhaul, Singapore's first and only treetop course is back and 40 per cent larger than before. With 69 crossings and six zip lines, it's time to gear yourself up for the ultimate adventure.

The 2.5 hours tree top Grand Course is perfect for adults as you attempt to cross wobbly bridges in mid-air and Tarzan-swing from tree to tree!

Forest Adventure
Address: Bedok Reservoir Park,Bedok Reservoir Road, Singapore 479244
Opening Hours: Tue-Sun: 9.30AM – 6.30PM (closed on Mondays)
Price: Grand Course: $50 per pax, $46 for tertiary student (weekdays only)
Website
6. Go-Kart At The Karting Arena
Who says you need a driving license to get behind the wheel?

Channel your inner Lewis Hamilton and race your friends at The Karting Arena where there's no pesky red lights to stop you.

[caption id="attachment_36652" align="aligncenter" width="1758"]
Image Credit: The Karting Arena[/caption]

The 500m track at The Karting Arena has nine turns, consisting of sweeping corners, a hairpin and a chicane (bends intended to slow drivers down). The friendly competition, shrieks of excitement and need for speed – everyone is almost guaranteed to have a ball of fun.

The Karting Arena
Address: 200 Turf Club Road, #01-01B The Grandstand, South Car Park Singapore, 287994
Opening Hours: 10am – 9pm daily, Closed on Mondays
Price: $38 (non-member, off-peak), $45 (non-member, peak)
Website
7. Bungy Jump at AJ Hackett Sentosa
AJ Hackett houses Singapore's first and only bungy tower, standing 50m above the ground on Sentosa's Siloso Beach.

There are 3 activities for you to choose from to get your adrenaline pumping. Drop and swoop on the Giant Swing with your family members or test your will and conquer your acrophobia on the 47m Bungy Jump.

[caption id="attachment_36655" align="aligncenter" width="3024"]
Image Credit: Sentosa[/caption]

The site also features the Skybridge, a 40m walkway with see-through sections. On it, is the Paulaner Sundowner Deck, which has the best sunset views in Siloso.

For those who prefer not to tempt fate, food and beverages are served al fresco, which is open daily, from 11am onwards. Siloso's new landmark is also the perfect spot to grab a cold one by the beach!

AJ Hackett Sentosa
Address: 
Opening Hours: Mon – Thu: 11am – 8pm, Fri – Sun and Public Holidays: 11am to 9pm
Price: Bungy Jump: $139, Skybridge: $16
Website
8. Kayak/Canoe At Kallang Basin
If you've always wanted to try your hands at kayaking, canoeing or pedal boating, here's your chance to do so.

Enter our very own Water Sports Centre. Catered for public and community use as well as for national athlete training, the Water Sports Centre offers a variety of canoes, kayaks and pedal boats for rent.

Pedal boats are ideal for beginners and children, while experienced kayakers and canoers can challenge the 500m long Regatta course.

Rental charges are as follow:

[caption id="attachment_36656" align="aligncenter" width="917"]
Image Credit: Singapore Sports Hub[/caption]

Water Sports Centre
Address:  8 Stadium Walk, Singapore 397699
Opening Hours: Mon –  Sun: 7:00am – 8:00pm, Public Holidays: 7:00am – 10:00pm
Website
9. Cable Skiing at Wake Park
Singapore Wake Park is the country's only cable-ski park built in a lagoon at Singapore East Coast Park.

Promising all level of fun and challenges, the park features three cable-systems. One full sized cable system for the experienced riders and two straight-line system for the complete novice and intermediate riders from as young as six years old.

[caption id="attachment_36660" align="aligncenter" width="1895"]
Image Credit: Singapore Wake Park Facebook[/caption]

Instead of the traditional motorboat tow system, you hang on to to a handle suspended from a motorised cable high up in the air; they can control the speed and you can do huge loops around the lagoon – they even have an obstacle course!

Powerful floodlights have been calibrated carefully to illuminate the Park even at night, which means you get to cable-ski after work. Who says there's nothing to do in Singapore at night? This is great for those who do not want to get a suntan too.

[caption id="attachment_36659" align="aligncenter" width="1024"]
Image Credit: Singapore Wake Park[/caption]

Singapore Wake Park
Address: 1206A East Coast Parkway, Singapore 449891
Opening Hours: Mon – Fri: 10am to 10pm; Sat – Sun and Public Holidays: 9am to 9pm

Image Credit: Sentosa[/caption]

The MegaJump lets you replicate the experience of a free fall parachute jump with a 15m drop with a stunning view of ocean, jungle and white sandy beaches.

[caption id="attachment_36662" align="aligncenter" width="1367"]
Image Credit: Sentosa[/caption]

If you're looking for some exciting aerial thrills and car rides, there can be no better place for you than Mega Adventure Park.

Mega Adventure Park
Opening Hours: Daily: 11am – 7pm
Address: Mega Adventure 10A Siloso Beach Walk, Sentosa Island  Singapore 099008
Website

Also Read Take A Break From Crowds At The Singapore Night Festival At This Indie Pop-Up Market At SOTA

(Header Image Source: S.E.A. Aquarium)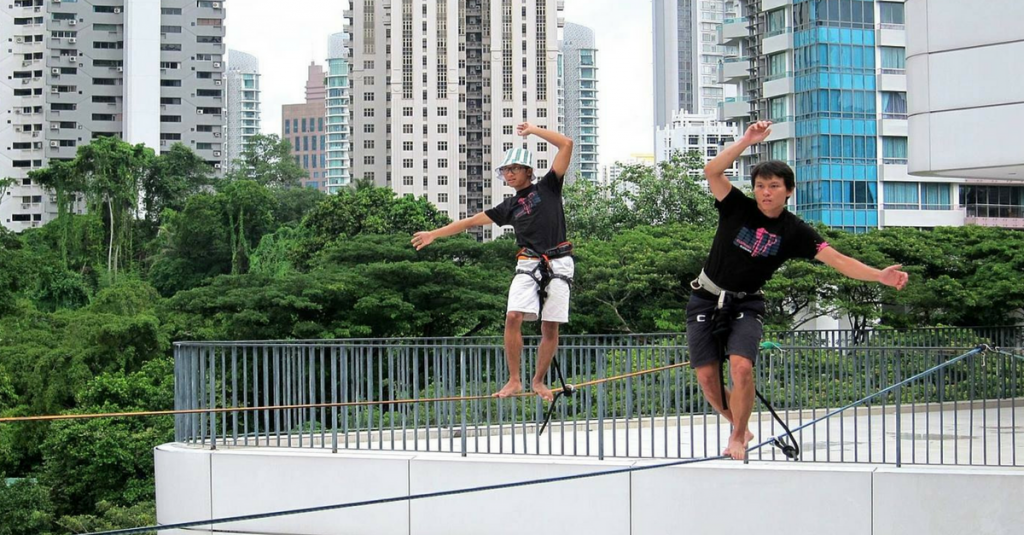 When we do miraculously squeeze out free time to kickback and engage in the recreational activities that we so desperately need, we find ourselves swept up in this disconsolate state of inertia.
What you need is something different, something with a kick to get you right out of this slump.
Here at DiscoverSG, we might just have the right thing for you. Here are 7 recreational activities so outlandish and so unheard of, you might just have to try them out.
1. Jetpack
As far as unique activities go, JetPacking really takes the cake.

[caption id="attachment_15485" align="alignnone" width="600"]
Credit: Tiger Airways[/caption]

Imagine hovering across the water courtesy of a pressurised, water-propelled jetpack.

Capable of soaring to a whopping 30ft and hitting speeds of up to 25mph, Location: 36 Siloso Beach, Sentosa, Singapore 099007
Price: Cadet Training – $228 (45 mins) & First Officer Training – $298 (60 mins)
Tel: 6376 4336
Email: [email protected]
2. European Swordsmanship
Let's face it, we've all wanted to try swinging swords around like they do in the movies. This is now possible with growing interest in European Swordsmanship in Singapore.

[caption id="attachment_15508" align="aligncenter" width="640"]
Credit: PHEMAS (Pan Historical European Martial Arts Society)
Location: 139 Ceylon Street, The Eurasian Community House, 2nd Floor
Email: 

[email protected]


Facebook page
3. Slacklining
Slacklining will quite literally have you on your toes as you sidle across suspended lines of cord.
Choose from a multitude of varying heights and distances and put your balance to the test in this enthralling activity.
[caption id="attachment_15513" align="aligncenter" width="1024"]
Credit: The Straits Times[/caption]
While incredibly unique and engaging, slacklining also promotes good body posture and core strength.
Credit: The Borneo Post[/caption]
Essentially a medieval-themed combat archery with elements of dodgeball and paintball – quirky doesn't even begin to describe it.
Hone your dexterity, team spirit, and focus, all while having a great time with your peers.
5. Laser Clay Target Shooting
A safer, greener version of Clay Pigeon Shooting, Laser Clay Shooting fundamentally involves the shooting of clay saucers launched more than 10 meters in the air.

[caption id="attachment_15531" align="aligncenter" width="1082"]
Credit: BeMyGuest.com.sg[/caption]

Aside from being safer and more environmentally-friendly, Laser Clay Shooting offers you a realistic shooting experience.

Use authentic deactivated 12-bore shotguns which produce lifelike gun shots and clay breaking sound effects. Take your focus and coordination to the next level and fire away!
Credit: MyActiveSG[/caption]
Derived from volleyball, Bossaball also incorporates principles from football, gymnastics and even capoeira.
Now take into account the trampolines and you get one of the craziest, most exhilarating modern team sports. Time to show off some spectacular flips and tricks.
Bossaball Singapore
Location: 10 Raeburn Park #02-08, Singapore 088702
Tel: 6100 6292
Email: [email protected]
 7. SurfSet
Touted as one of the world's most peculiar workout routines, SURFSET draws inspiration from the sport of surfing.

[caption id="attachment_15535" align="aligncenter" width="1910"]
Credit: SURFSET Singapore[/caption]

Workout routines are carried out on the SURFSET board, designed to accurately simulate the physical demands of surfing in the ocean.

[caption id="attachment_15666" align="alignnone" width="1440"]
Credit: SURFSET Singapore[/caption]

Furthermore, elements of aerobic fat burning, muscle building and core training are integrated into the workout. This makes for an extremely intense workout.

The multitudinous physical benefits of this activity however, are there for all to see. Get in surfer shape (without getting sunburnt or even wet).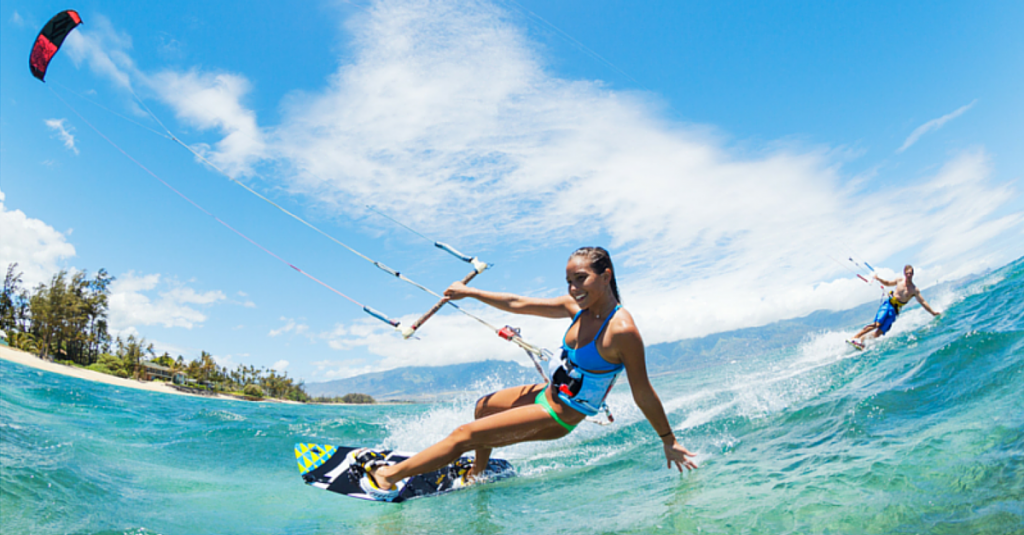 If you're an adrenaline junkie, chances are you've already tried some of the more uh, thrilling sports such as rock climbing and walking across elevated wobbly logs at the Forest Adventure. Compared to the usual void deck soccer and multipurpose hall badminton, rock climbing does sound pretty rad.
However, as true thrill seekers, completing the Forest Adventure alone just doesn't cut it. What you need are some heart-pounding and soul-stopping activates that will get your adrenaline going. From cable skiing to car racing, we give you six thrilling sports that will do more than satisfy the adrenaline junkie in you.
1. Urban Skiing
[caption id="attachment_11349" align="alignnone" width="1000"]
Source: The Asian Entrepreneur[/caption]

With 2. Cable Skiing [caption id="attachment_11352" align="alignnone" width="897"]
Source: Groupon[/caption]

Sure, we may not have the luxury of large open waters but that does not stop water sports enthusiasts from trying their hands at cable skiing. Instead of a boat, you'll be pulled by a machine at speeds from twenty to fifty-eight kilometres per hour. Not exactly a pro? Fret not as the instructors will have you covered. So if you're looking for a cooling yet thrilling activity, check out 3. Kitesurfing [caption id="attachment_11354" align="alignnone" width="1021"]
Source: Shutterstock[/caption]

Though a familiar activity to many water sports enthusiasts, some may be surprised to find this sport in Singapore. Conducted at either East Coast Park or Pasir Ris, spend your day navigating a power kite whilst skimming across blue sparkly waters. For the beginners, do expect to take a couple of hours/days before you're able to fly.

Do check out 4. Land Paddling [caption id="attachment_11355" align="alignnone" width="960"]
Source: Land Paddle Singapore[/caption]

Not that big a fan of water sports? Land paddling should do the trick. If you're familiar with Stand Up Paddling (SUP), land paddling is simply the uh, land version. If not, simply imagine yourself riding a skateboard but instead of kicking your legs, you use a long stick to push yourself forward. It may sound simple, but trust us when we say this sport is a great way of getting those chiselled six pecs. If you're looking for a place to start, 5. Go-Karting [caption id="attachment_11357" align="alignnone" width="1536"]
Source: The Straits Times[/caption]

Always wanted a taste of the Fast & Furious team but lack the driving license to do so? Not only does Go-Karting excuse your lack of driving skills, it offers you the speed and adrenaline you need. With the longest track in Singapore, 6. Rope Yoga [caption id="attachment_11358" align="alignnone" width="1024"]
Source: Expat Living[/caption]

Yeap, it's exactly what it sounds like. It's rope plus yoga. Unlike the traditional yoga, rope yoga uses sturdy ropes that provide support to aid your stretchability and yoga poses. Worry not if you're new to rope yoga or even yoga. The ropes are there to help ease the tightness of your body. So ladies, if you're looking for something new, feel free to give rope yoga a try at $39 for a session at So the next time, before you lament about how "Singapore got nothing to do leh", do give one or several of these six heart-pumping sports a go. We do admit that these thrilling sports are relatively costly when compared to the rental of a badminton court but hey, experience is priceless, right?

Also, read Not Ulu Anymore! Here's A Peek At Decathlon's City Square Mall Store