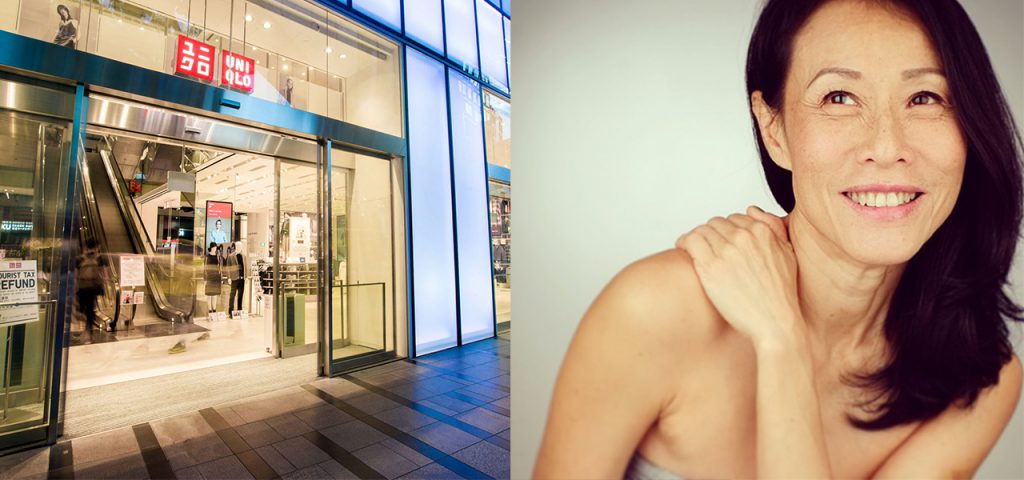 UNIQLO is known for a lot of things: stylish-yet-affordable clothing, their three-storey Global Flagship Store at Orchard Central, and a tendency to scream in our faces every five minutes, to name a few.
But theatre? Well, that's a new one.
We're not joking, though. To promote their upcoming Fall / Winter 2018 collection, the Japanese brand is staging a guided play titled Modest Travels, which tell four stories of Singaporeans and their experiences overseas.

This isn't some rookie production, either — the play is produced by none other than Tan Kheng Hua, fresh off her role as Constance Wu's mother in the Crazy Rich Asians movie.

[caption id="attachment_37026" align="alignnone" width="2560"]
(Image Credit: Warner Bros. Pictures YouTube)[/caption]

The cast is also comprised of local theatre actors such as Zee Wong and Timothy Wang, and includes singer-songwriter Inch Chua as well.

The 1.5 hour play will be presented on the 21st (Friday) and 22nd (Saturday) of September at 18/20 Temenggong Road, and tickets are going for $30.
(Technically) Free
Okay, we're aware that not everyone is willing to spend $30 to watch a play, but here's where things get interesting.
After watching the show, you'll be able to fully convert your ticket into UNIQLO store credit, which means that the performance is technically free if you were already planning to get some new threads.
This strategy seems to be working, with two of the three shows on Saturday already sold out.
A performance by Singapore's theatre elite, something to do over the weekend AND a thinly-veiled excuse to buy more clothes? We'd say get your tickets sooner than later, because there's really no reason not to go.
Venue: 18/20 Temenggong Road, Singapore 098772
Date: September 21 and 22nd
Time: 2:30pm – 3:30pm, 4:00pm – 5:30pm, 6:00pm – 7:30pm
Admission: $30
Also Read Follow The Yellow Brick Road And Bask Among 16,000 Sunflowers In The Flower Dome
(Header Image Credit: UNIQLO Singapore and Tan Kheng Hua)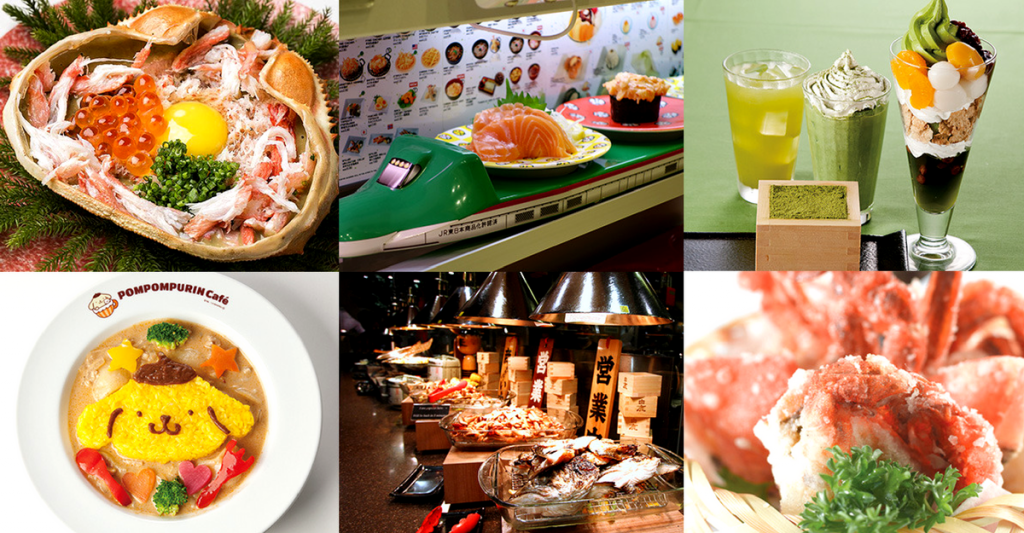 For the whole month of October (7 Oct – 6 Nov), Orchard Central is going all out to celebrate Japanese culture. Hosting All Things Japanese @ OC 2016, Orchard Central wants you to get into the festivities as well!
If you've not noticed, Orchard Central is somewhat of a "Little Japan", and is home to several Japanese food outlets and retail shops. From an all-you-can-eat Japanese buffet to a Pompompurin themed cafe, Orchard Central is the perfect place for a Japan-lover to spend their weekends.
We've compiled a list of these particular shops, and what you can look forward to when visiting them!
1. UNIQLO (Global Flagship store)
[caption id="attachment_16851" align="alignnone" width="1024"]
!) and a dedicated UT Graphic T-shirt section, UNIQLO Orchard Central is the best place to get great styling inspirations!

UNIQLO (Global Flagship store)
Orchard Central
#01-01/#02-01/#03-01
181 Orchard Road, S238896
Operating Hours: 11am – 10pm
2. TOKYU HANDS
[caption id="attachment_16854" align="alignnone" width="1000"]
TOKYU HANDS[/caption]

TOKYU HANDS offers day-to-day necessities as well as creative and unique knick-knacks. From colourful stationery to beauty treats from well-known Japanese labels, TOKYU HANDS is the one-stop shop for all your must-haves!

A great place to pick up gifts, especially now that Christmas is around the corner. Check out some interesting products we've found at TOKYU HANDS!

[caption id="attachment_16855" align="alignnone" width="250"]
Nigiri Sushi Tong[/caption]

Getting a gift for a friend who loves having friends over for dinner? Get the Nigiri Sushi Tong, picking up sushi just a whole lot easier. Never waste fallen pieces of sushi again!

[caption id="attachment_16856" align="alignnone" width="1000"]
Ceraphyto[/caption]

If you haven't got a green thumb but you still love the idea of miniature plants around the house, Ceraphyto makes sure that your plant gets the water it needs. Without having to lift a finger, your miniature plant will thrive and brighten up your room!

[caption id="attachment_16857" align="alignnone" width="750"]
Yuki Yuki Ice Shavers[/caption]

Want to try creating your own Bingsu? Good news for you, TOKYU HANDS has Yuki Yuki ice shavers for you to create icy desserts in the comfort of your own home!
3. Kiseki Japanese Buffet
[caption id="attachment_16859" align="alignnone" width="1000"]
Kiseki Japanese Buffet[/caption]

Absolutely value for money and quality food Kiseki Japanese Buffet serves up all your Japanese favourites at an amazing $19.80++ for weekday lunch!

[caption id="attachment_16860" align="alignnone" width="800"]
Kiseki Mighty Taste Of Autumn[/caption]

Head on down to Kiseki Japanese Buffet this month to experience their newest promotion, Mighty Taste of Autumn. Serving up both traditional and Singapore inspired fusion dishes, look out for the Salted Egg Tempura Maki, Salted Egg Seafood Pizza and the Pork Paitan Herbal Hot Pot! Bursting with flavor, The Mighty Taste of Autumn is available until 31 October 2016!

Kiseki Japanese Buffet
Orchard Central
#08-01/02/03,
Contact: 6736 1216/9626 7767 (SMS)
4. POMPOMPURIN Café
[caption id="attachment_16861" align="alignnone" width="900"]
Coconut Milk Chicken Curry[/caption]

Looking for a dish that is bound to fill your appetite? The Coconut Milk Chicken Curry is the perfect dish for you! A warm and hearty dish accompanied with a mix of veggies, this dish is the perfectly balanced meal.

[caption id="attachment_16863" align="alignnone" width="1024"]
En Sakaba[/caption]

Newly-opened En Sakaba offers traditional Japanese dining and a casual spot to catch up with friends over drinks.

With a wide array of tapas, sake and cocktails, this is the perfect spot to unwind after a stressful day at work.

Their speciality here? The Jumbo Hotate Yaki and Zuwai Kani Kourayaki are the favourites at this casual dining spot.

En Sakaba
Orchard Central
#01-06
Contact: 6634 1018
6. Supermama –Pop-Up Store (Level 1)
[caption id="attachment_16869" align="alignnone" width="1000"]
Supermama Popup Store[/caption]

One thing to look out for at OC this month is the Supermama Popup Store. Not your ordinary run-of-the-mill popup store, Supermama collaborates with local artists and traditional craft facilities in Japan to create Japanese-influenced contemporary giftware.
Kyoto-to Embroidery Purses

Look out for Kyoto-to's embroidery purses. Fusing both traditional and contemporary sides of Japan, Kyoto-to explores new ways of promoting Japan's culture and tradition through its embroidery designs.

[caption id="attachment_16870" align="alignnone" width="1000"]
HAKOYA bento box[/caption]

Spend $100* at Orchard Central and you'll be rewarded with a HAKOYA bento box!

A new design will be released each week, collect the remaining designs of this unique bento boxes that will brighten/cheer up your meal times!

*Terms & Conditions apply. While stocks last.

So what are you waiting for? Grab your family and friends and head on down to Orchard Central to join in the festivities!

Orchard Central is located at 181 Orchard Road, S(238896).

Customer Service hotline: 6238 1051(opens daily from 11am to 10pm daily)

Follow them on FACEBOOK & INSTAGRAM for more information.

Also Read: Top 5 Events You Cannot Miss: 17 October – 31 October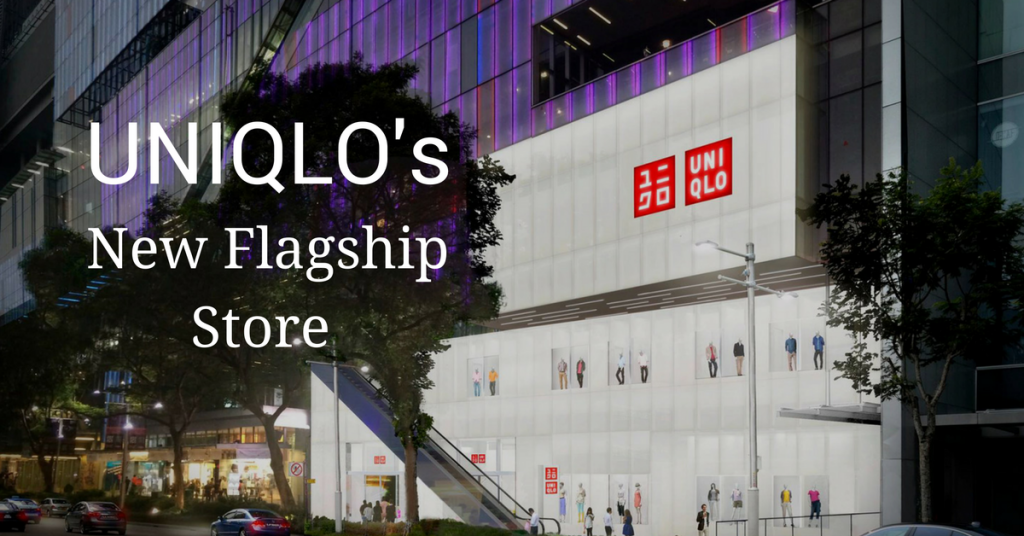 If you've been on any social media platforms today, you would know that UNIQLO is opening its first South-east Asian global flagship store tomorrow (Friday, Sept 2) at Orchard Central. This flagship outlet will be the 25th UNIQLO store in Singapore. It joins the ranks of flagship stores worldwide, like the 6 story outlet in China!
Here are a few reasons why you should be waiting in line when it opens its doors tomorrow!
1. It's HUGE
(Image credit: UNIQLOSingapore)
If you have yet to catch the sneak peak video of the new outlet, it spans nearly 29,000 square feet over 3 floors!For comparison, the new Sephora at ION spans only 10,000 square feet.
The new Orchard Central outlet still boasts its signature light wood, simple layout and standing mannequins. Something to look forward to? It also holds the largest collection of UNIQLO dresses!
2. Get Featured
(Image credit: UNIQLOSingapore)
In anticipation of its opening, UNIQLO has rolled out a new campaign, #yourstagelivenow. Featuring local talents, you too can be featured on their large screens if you upload a picture of yourself expressing creativity on Instagram or Facebook.
Fun Fact: The new flagship store has 286 digital screens throughout the 3 floors, the most in the company's history!
3. Learn Something New
(Image credit: UNIQLOSingapore)
UNIQLO is also collaborating with Singaporean talents, bringing you workshops on; poetry writing, calligraphy and floral arrangements. Sign up for UNIQLO's e-newsletter for more details!
4. Exclusive Shopping Bags And Uniqlo T-Shirts
(Image credit: UNIQLOSingapore)
UNIQLO is all about collaborating with regional and local talents, for the new flagship store.Teaming up with local artists in creating exclusive t-shirt designs (showcased in a dedicated UNIQLO T-shirt corner on Level 1).
Something to convince you to stand in line for the opening? UNIQLO in collaboration with 4 local illustrators have come up with 4 different shopping bag designs. You can't get this just by popping by the store, they're given out exclusively with a purchase and they're only available while stocks last.
5. A Little Taste Of The Neighbourhood
(Image credit: Makan All Day Long! Singapore's First Vending Machine Cafe Opens In Sengkang