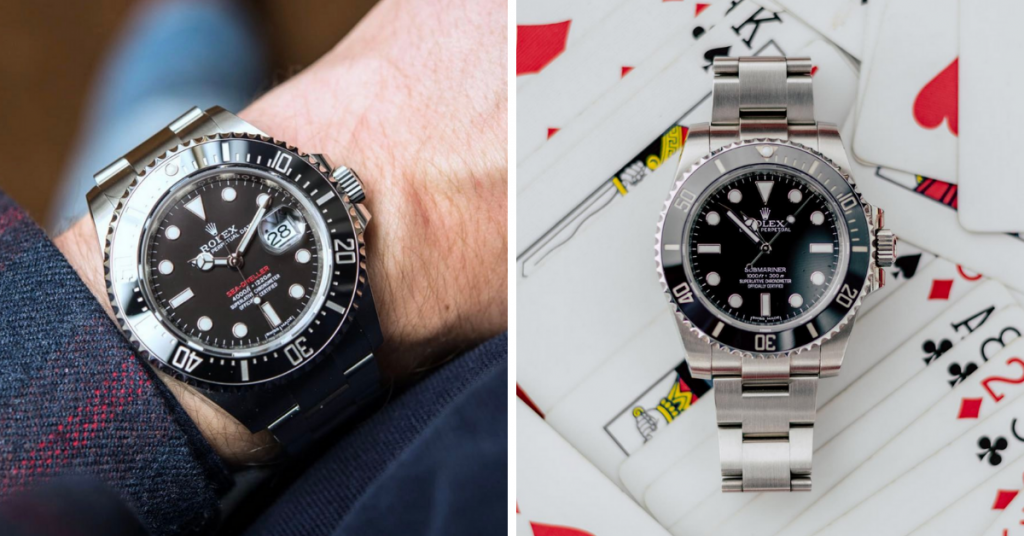 A watch is more than just a time-telling device. They're a great way for you to stand out from the crowd and express your personal style. It's no wonder a lot of men enjoy collecting them – picking out different styles to go with different outfits, changing straps to suit specific occasions, and so on.

It used to be nigh on impossible to get a men's watch that won't burn a hole in your pocket. And honestly, not all of us can afford a Rolex Submariner or an Omega Speedmaster.

However it seems like Singapore has hit peak sharing economy. From taking a GrabShare ride to work to riding an ofo bike over the weekends, it seems like you can practically lease or share anything now – even a $18,000 Rolex watch.

[caption id="attachment_37780" align="aligncenter" width="1211"]
Image Credit: @acquired.time[/caption]
Try First, Buy Later
There are already 2 subscription watch clubs – Acquired Time and TenTwo who have been offering watch rental services, with a third – Specter One, set to launch in October, according to CNA Lifestyle.

People in Singapore are resorting to renting expensive watches to wear that they cannot afford yet or ever. Just like how there are designer bag rental services for the women, it seems like subscription watch clubs is going to become a thing for men in Singapore.

[caption id="attachment_37778" align="aligncenter" width="976"]
Rolex Submariner | Image Credit: @acquired.time[/caption]

For as low as $6 a day, you could be sporting a luxury watch on your wrist for that upcoming black-tie event or a night out with your bros.
Renting Over Buying
If you fear buyer's remorse, then renting a luxury watch before sinking a hefty amount of money into it is always a smarter option.
The founders of Acquired Time and TenTwo believe that renting watches is a first step for some before plonking down tens of thousands of dollars for an expensive timepiece. They founded their respective platforms with the idea that they could provide a service where users could lease timepieces and wear it on their wrist before making a purchase decision.
How It Works
All three firms rent their watches on a tiered membership subscription.

Essentially, users will pay a flat monthly fee for a stipulated period – say 6 or 12 months.

All you have to do is to choose a watch from your chosen tier, wear it for a month and return it at the end of the 30 days in exchange for a different timepiece.

Acquired Time:

[caption id="attachment_37776" align="aligncenter" width="2522"]
Image Credit: Acquired Time[/caption]

Acquired Time has the most tiers – four, with the lowest (Nomad Tier) priced at $125/month, equivalent to $4.16/day. And the highest (Wayfarer Tier) prices at $375/month, equivalent to $12.15/day. All four membership tiers has a minimum of a 6 month subscription.

Some of the watches included in the highest tier includes the Rolex Daytona, which retails for upwards of $18,000 and the Audemars Piguet ROO, which retails for a whopping upwards of $25,000.

With Acquired Time, you're essentially paying a fraction of the actual retail price of these luxury timepieces.

TenTwo:

[caption id="attachment_37777" align="aligncenter" width="2538"]
Image Credit: TenTwo[/caption]

TenTwo currently offers two collections – Flagship and Microbrand.

They currently offer three membership options across the two collections, being:
Flagship Collection: 12 month membership, $179/month
Flagship Collection: 6 month membership, $199/month
Microbrand Explorer Pack: 3 months at $149
The Flagship collection gives you access to popular watches such as the Rolex Submariner, Tudor Black Bay, Omega Speedmaster and Cartier Santos
Specter One:
The details of their membership are still being finalised. The firm is planning on offering a "Reserve Membership" tier for those who do not want to commit to a long-term membership subscription.
Users are able to rent watches daily or weekly, depending on how long you'll need it for.
So whether you need a watch for an important meeting, black-tie event, night out or just to wear something new and exciting, you can look into watch rental services and subscriptions to make it happen.
Rolex today, Omega tomorrow? Who knows!
Acquired Time
Website
TenTwo
Website
Also Read I Paid $400 To Make My Own Watch From Scratch – And It Was Totally Worth The Price Tag
(Header Image Source: @acquired.time)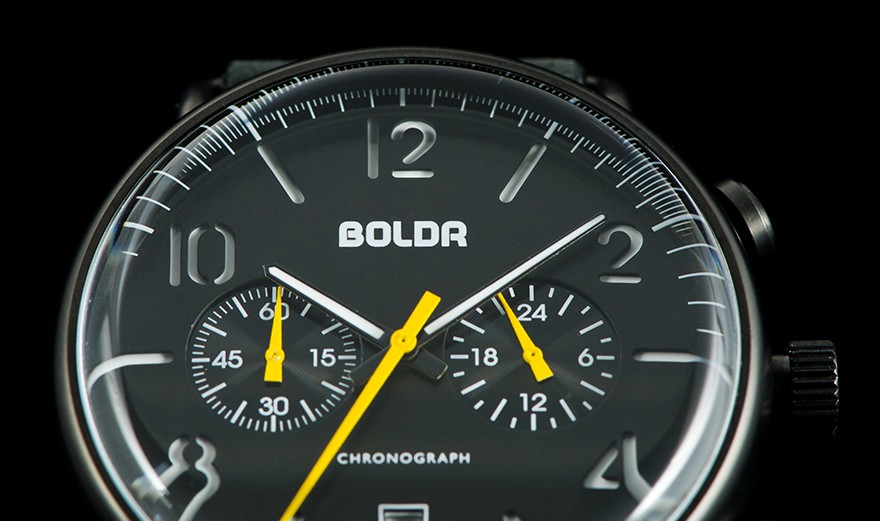 Founded in 2015 by childhood friends, Travis Tan and Leon Leong,
The company has recently revealed its latest timepiece – The BOLDR Journey. For the collectors/watch wearers, this watch, BOLDR Journey timpiece, has to be part of your collection. For the non-watch wearers, you'll be convinced to put on this classy timepiece.
The BOLDR Journey
[caption id="attachment_10187" align="alignnone" width="1024"]
BOLDR Journey Chronograph Sopwith: Silver Orange dial with Dark Bourbon Strap

[/caption]

The company's latest launch, the BOLDR Journey, is built on the popular BOLDR Voyage concept. A vintage, aviator-inspired design, and the unique Seiko meca-quartz movement are the key features of the watch. Its dome-shaped, durable box mineral glass lens brings a vintage look whilst creating a curve canopy surface. This allows light to create a soft, even tone on the textured watch face.

[caption id="attachment_10196" align="alignnone" width="680"]
BOLDR Journey Chronograph Wasp: Black Lightning Yellow dial with Midnight black strap
[/caption]
The Seiko VK64 Meca-Quartz Movement consists of a hybrid of quartz and mechanical mechanisms for the chronograph. It gives off mechanical vibes whilst containing a quartz crystal. The timekeeping mechanism is essentially quartz. With such precision and legibility of the Journey watch, you'll never miss a second.
With such meticulous design and high-end specifications, it comes as no surprise that The Journey has stormed past its funding target on Kickstarter. We're sure getting one of these watches for ourselves.