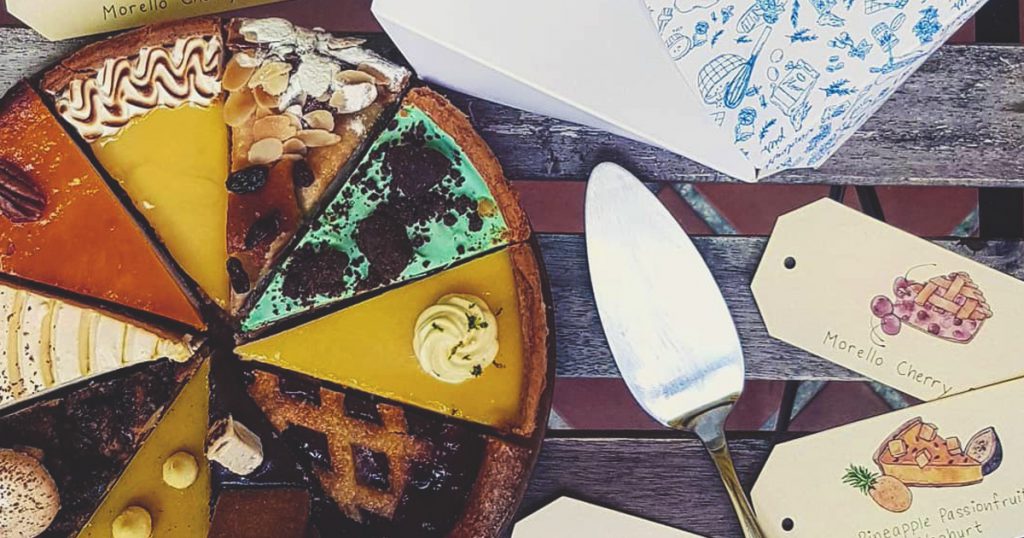 Singaporeans appear to have a sweet tooth. Or sweet teeth, in this case. The point is, with so many dessert franchises available in Singapore, we have so many options to choose from should a craving hit us at any time.
However, one particular type of dessert that doesn't get enough love from us (in our opinion) is Pie. The dessert is traditionally more popular in Western culture but it offers so much versatility in the filling that goes into it.
Enter Windowsill Pies. These lovely pie-makers are making pie "hip" again with their interesting flavour combinations, using classic pie flavours as the base.
Pie, Anyone?
Windowsill Pies has 2 branches, though they recently closed the Suntec City branch and moved to Haji Lane.

[caption id="attachment_33391" align="aligncenter" width="982"]
Image Credit:
Image Credit: @windowsillpies[/caption] [caption id="attachment_33393" align="aligncenter" width="570"]
Image Credit: Burpple User Nicholas Tan[/caption]

Since you're already here, why stop at 1 slice? Go for the incredibly photogenic Strawberry Lemon Pie ($7.50 per slice) next.

This pie is perfect for those who love their Lemon Meringue Pie. Made with tangy and refreshing lemon curd, pockets of strawberry jam and sweet meringue, this Strawberry Lemon Pie is surprisingly easy on the palate, without being too jelak.

[caption id="attachment_33394" align="aligncenter" width="2048"]
Image Credit: Windowsill Pies Facebook[/caption] [caption id="attachment_33395" align="aligncenter" width="570"]
Image Credit: Burpple User Julius Lim[/caption]

There are 3 flavours that contain alcohol. The Banana Cognac Pie ($7 per slice), Rum And Apple Pie ($7.50 per slice), and the Coconut Lime Vodka Pie ($8 per slice).

The Banana Cognac Pie is inspired by the classic Banoffee Pie, made with banana parfait, almond brittle, and cognac cream. No coffee here.

[caption id="attachment_33398" align="aligncenter" width="960"]
Image Credit: Windowsill Pies Facebook[/caption]

No prizes for guessing what the Rum And Apple Pie is based on. A Christmas special that ended up being a permanent menu item, this Apple pie is made with poached apples, rum-soaked raisins and baked almond custard.

[caption id="attachment_33399" align="aligncenter" width="1080"]
Image Credit: Windowsill Pies Facebook[/caption]

And finally, the tropical Coconut Lime Vodka. Lime curd, cubes of vodka jelly (OMG????) and coconut cream makes this pie. The only thing that's missing is pineapple, else it'll be a Pina Colada Pie.

[caption id="attachment_33397" align="aligncenter" width="590"]
Image Credit: OpenTable[/caption]

If these don't make you want to eat pie, feel free to live a pie-less existence, in gloom and misery. We'll be here eating our pies, living life with clear skin and full 8 hours of rest.

Just kidding, we just really love pies okay?

Windowsill Pies
Address: 17 Haji Lane, Singapore, 189210
Opening Hours: Sun – Thu: 11am – 8pm, Fri – Sat: 11am – 10pm
Contact no.: 9004 7827
Let The Beat Guide Your Feet To The Finish Line At This Year's Music Run

(Header Image Source: Windowsill Pies Facebook)