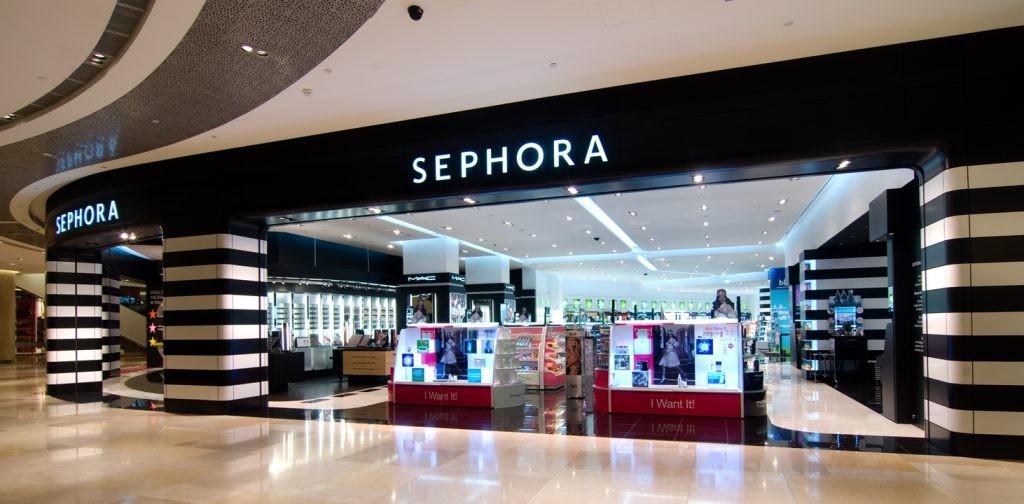 Time and time again, Woodlands has always been the butt of all jokes.

All through life, they've battled jokes about "being in Malaysia" and lived day to day standing in the train until it reaches their stop (because weirdly, everyone gets off at Woodlands). Yet, you never hear them complaining about their daily struggles.

Well, their resilience is about to pay off. In an unprecedented move, Sephora Singapore has announced the opening of a new outlet at Causeway Point on 21 September 2018.

[caption id="attachment_37310" align="aligncenter" width="1080"]
Image Credit: Sephora Facebook[/caption]

Now all you Woodlanders got something to be proud of again.

It's about time we make Woodlands cool again.
Beauty Junkies Rejoice
The outlet marks the first Sephora in the North. Which means north siders no longer have to travel all the way to ION Orchard to restock their beauty supplies.

This outlet will stock the beauty retailer's full selection of of beauty brands: Too Faced, Fenty Beauty, the newly released Huda Beauty and more!

[caption id="attachment_37313" align="aligncenter" width="1080"]
Image Credit: Sephora Facebook[/caption]

And on the day of their opening from 12pm, Sephora will be giving away $100 Gift Vouchers to the first 100 in line, as will the first 50 Gold Card Members in the VIP Priority queue.

Here's how you can get the vouchers:

[caption id="attachment_37312" align="aligncenter" width="718"]
Image Credit: Sephora[/caption]
Make sure you are the first 100 people queuing at the launch of Sephora Causeway Point on 21 September 2018
At 11am, Sephora promotional team members will be giving out a Sephora branded wrist brand, numbered 1 to 100
Each person is strictly entitled to one gift voucher and one transaction with aforementioned voucher
We do recommend heading down way before 11am, because let's be real. People will start queuing once Causeway Point opens.
If you don't fancy the idea of waiting in line, the next 100 in queue (No. 101 – 200) will receive a $30 Gift Voucher, whereas the remaining 250 in-line (No. 201 to 450) will receive a Goodie Bag.
All Sephora Gold Card Members will also enjoy an exclusive priority queue from 12pm to 2pm on the day itself.
Beauty junkies can also look forward to a street party weekend. From 21 – 23 September 2018, the atrium of Causeway Point will be turned into a beauty haven of makeup and skincare booths, beauty workshops, and an all-you-can-grab beauty ball pit.
Come prepared as it's bound to be madness.
Sephora Opening (Causeway Point)
Address: 1 Woodlands Square, #01-26/27
Date: 21 September 2018
Time: 12pm
Website
Also Read #LoveWins This October With 6 LGBT-Centric Films At Golden Village's Love & Pride Film Festival
(Header Image Source: Sephora)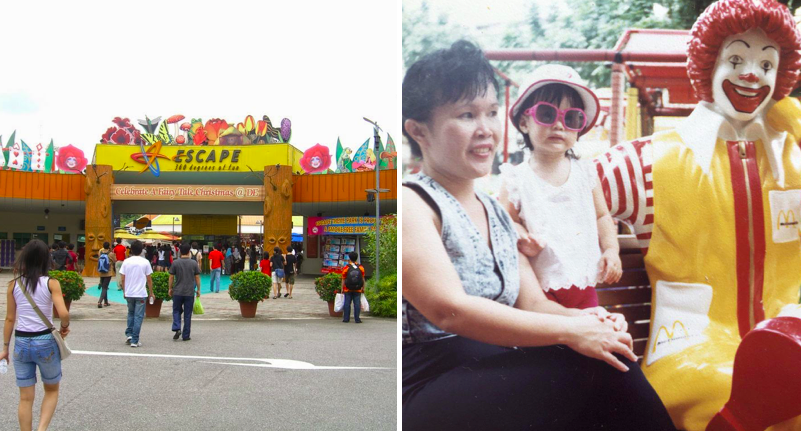 We all grew up in Singapore. Right? Most of us. Well, after considering the concentration of Singaporeans to foreigners in the country, SOME of us grew up in Singapore.
But anyway, my point is we all grew up in a neighbourhood and have lots of memories tied to a certain area in Singapore.
Since my colleagues hail from different parts of Singapore, I decided to do a little investigation to find out where they grew up.
Bedok
Melissa

"I grew up in Bedok North, Fengshan. It was the quieter side of Bedok because the people living there were mainly elderly. Time moved slowly in the area, which made it very homely and cosy. This was before the trend of food bloggers hyping food in neighbourhoods.

[caption id="attachment_35283" align="aligncenter" width="680"]
Image Credit:
Image Credit: Sportify Cities[/caption]

You know how they have the ice cream uncles who would sell ice cream downstairs? Yeah, mine wasn't an ice cream uncle. It was the kacang putih man.

I moved to Yew Tee in my early Primary years, but to be honest, Marine Parade was more exciting. Don't put that in."
Pasir Ris
Farhanah

"I grew up in Pasir Ris all my life. Though I shifted from Pasir Ris East to Pasir Ris West.

But I remember that the area was like a ghost town, because nothing was really developed yet. And the only mall we had at the time was White Sands Shopping Mall, that's still around today.

[caption id="attachment_35281" align="aligncenter" width="1024"]
Image Credit: Wikipedia[/caption]

There was also West Plaza and Elias Mall. Every outing with friends was always at Downtown East. This was before Downtown East expanded into e!Avenue today.

My Sports Days were a little more special because ours wasn't conducted in-school, rather the school put up a huge tent and held Sports Day at Pasir Ris Park.

Also, I think every Pasir Ris kid will remember that we had our very own theme park in our neighbourhood. Yes, Escape Theme Park was ICONIC.

[caption id="attachment_35280" align="aligncenter" width="1024"]
Image Credit:
Image Credit: meme generator[/caption]

I liked that everyone living in Yishun had each other's backs. The neighbourhood spirit was palpable. Can feel one. There was this sense of unspoken security in the neighbourhood. So actually no need to build wall because we already feel secure.

Even though Northpoint wasn't much, it was great because it had Toys 'R' Us. For a kid, any place that had a Toys 'R' Us was a wonderland.

[caption id="attachment_35285" align="aligncenter" width="350"]
Image Credit: Choa Chu Kang

Janielson

"I grew up in Choa Chu Kang. I lived in Teck Whye until I was 3 or 4, but to be honest, the areas are just next to each other.

I remember taking the feeder bus to the MRT, because LRTs weren't created at the time. There was also Choa Chu Kang Park. I mean, it's still around today, but back then it was really an empty park with sand playgrounds.

There was a bicycle shop at Choa Chu Kang MRT interchange. My first bike was bought there. Sadly, the shop is gone now.

Lot 1 Shopper's Mall was the only mall we had in the area. It was quite….limited, in the past. Now they're trying to expand the MRT so it's cool."
Jurong West
Ian
Finally, there's me. I live in Jurong West, the armpit of Singapore. Left or right? It's up to your perspective.
I used to hate living in Jurong West. As if Jurong wasn't already "West" enough, I had to live in Jurong WEST. Everything was far. Can you imagine what my life was like when I had to book in every Sunday night during NS?
The only shopping we had was Jurong Point and it was boring. I mean, it was fine for a while when they decided to open a Toys 'R' Us there. But it eventually closed.
[caption id="attachment_35288" align="aligncenter" width="700"]
Image Credit: SRX Property[/caption]
That's not all, we were near Tuas, so factory smog and weird smells were common. Not to mention the presence of Tengah Air Base, which ensured that the 2 or 3 months leading up to National Day was filled with daily sonic booms of passing aircrafts.
I'm pretty sure my hearing is damaged thanks to the RSAF. Patriotism, I guess.
But to be honest, I grew to love Jurong West.
I love that the neighbourhood is quiet, even in the day. I love that we don't have a huge amount of traffic passing through. I love that I don't have to deal with crowd when I take the MRT, unlike Jurong East.
I guess there are benefits to living in the corner of Singapore after all.
Where did you grow up in Singapore?
Also read Bishan's Carnival This Weekend Offers Food, FREE Workshops, And Black Panther Screening
(Header Image Source: Melissa Chan)