Gong Xi Fa Cai! As we all know, Chinese New Year is drawing near. Everyone around you is busy preparing for the annual festive season when loved ones gather to celebrate the beginning of a new lunar year.
As a nation of foodies, we know that when large groups of people converge, a huge quantity of great food is necessary to keep everyone happy and satisfied.
Whether you are a HR executive planning for your company's upcoming CNY event, or a host expecting a large group of visitors during CNY, the option of food catering will likely be your best bet to ensure sufficient and yummy food for everyone.
However, aren't you tired of the familiar CNY catering menu which repeats itself every few years with little variation? Do not worry! Before you embark on a spree of hair-pulling dilemmas, here are some unique catering options that will delight your guests and you.
1) Saybons French Food Factory – French Cuisine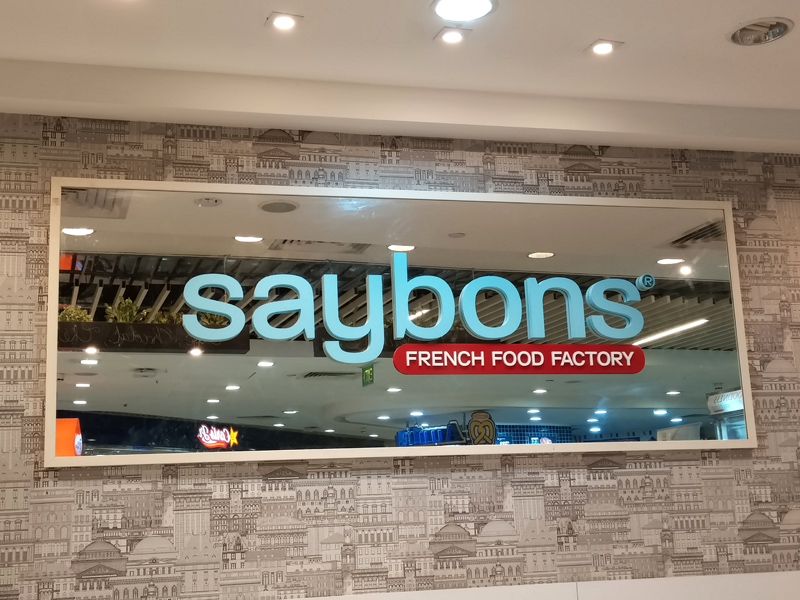 When you think of French cuisine, Michelin-starred gourmet cuisine comes to your mind. The thought of it leaves you trembling for fear of the exorbitant bills incurred from catering French food for your guests.
Fret not, we have Saybons French Food Factory, a chain of restaurants. Their mission is to provide affordable French cuisine for the masses. Their eclectic variety of catering options include buffet, mini-buffet, and a selection of Live Stations [Bouillabaise (seafood), Crepe, Breakfast]. The Live Stations come with an accompanying chef who will prepare your food for you on the spot! Trust me, there won't be a fancier way to spruce up your occasion!
Note: Some of their services may be unavailable on 8th and 9th February. All the information you need, as well as prices, can be found on their website.
Alternatively, you could ring them up and check with them!
Saybons French Food Factory
6884 9018
2) Sushi Burrito – Healthy Japanese-Mexican Fusion Cuisine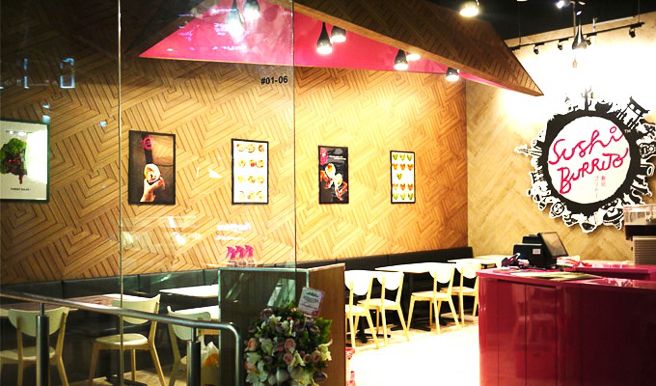 If you thought that only less-than-healthy options are available for festive catering, think again. Sushi Burrito is a chain of restaurants serving healthy Japanese fast food. They offer a well-balanced, low carb Japanese meal in the convenient shape of a burrito that fits in the palm of your hand! Guess what? They even indicate the calorie count for each item on their online menu! Thoughtful!
Packed in eye-catching and disposable wrappers, this fusion of Japanese and Mexican cuisine is undeniably an ingenious and hassle-free way to indulge in Japanese food.
For more information about their menu, visit their website at: http://www.sushiburrito.com.sg
For catering enquiries and quotations, you may email [email protected]
Sushi Burrito
6543 6860
3) Old Chang Kee – Snacks and Pastries
Not missing from this list is our homegrown finger-food heavyweight, Old Chang Kee. Heralded for their golden-brown curry puffs and various arrays of assorted snacks, this fast food chain has quickly won over the hearts of all Singaporeans young and old. Their solid reputation makes them a fail-safe choice as a catering option as anyone's eyes would gleam at the sight of the tasty curry puff.
With majority of their buffet pricing situated around $10-$15/pax range, Old Chang Kee provides one of the more affordable catering services available. Their selection includes buffets(mains included), bento sets and party platters which are perfect for gatherings.
https://www.instagram.com/p/_A8LvUjbgv/
To place an order with them, simply give them a call or drop them an email at [email protected]
Additional information can be found on their catering webpage: http://www.oldchangkee.com/catering.htm
Old Chang Kee
6555 0055
4.) QI JI – Popiah Party
Rounding off our list is another familiar brand, QI JI. They are well-known for their Nasi Lemak. QI JI serves up a range of popular Singaporean local fare, with Handmade Popiah and Nasi Lemak gracing their list of signature dishes. Other dishes include Mee Siam and Laksa, which are unequivocally the favourite dishes of many Singaporeans.
An interesting catering option is the DIY Popiah, where Popiah ingredients are delivered separated in neat containers. Guests can assemble and customise their own Popiah based on their own preferences. Sounds fun!
Even though their variety of dishes is not as diverse as the others on the list, the hands-on experience of making your own Popiah with loved ones is unique enough to earn them a spot!
You may place an order online (so convenient!) on their website: http://www.qiji.com.sg/. You'll be on your way to a fun-filled Popiah party this CNY!
QI JI
6283 8572
(Featured image credits: Fat Lady Says)