What's up, my fellow brethren! Whether you've been in a long-term relationship for some time or you've just started going out with that girl who you confessed your love to on Valentine's day, you might have noticed some girlfriend 'habits'. It makes you wonder if you are the only one dealing with these 'habits'.
Fret not, we've got your back! Here's a list of 'habits' we came up with, that hopefully describes your situation, so you know you are not alone!
1. The "Jealous Queen"
They are the ones who get jealous over every little thing, even if we're just playing a game of Dota 2 with our buddies. You could join us sometime if you want to…
2. The "anything, but don't want this or that" when deciding what to eat.
Too oily, too boring, too far, too spicy, too unhealthy. We've heard it all. Please decide already, we just want to go to a place and enjoy a nice dinner.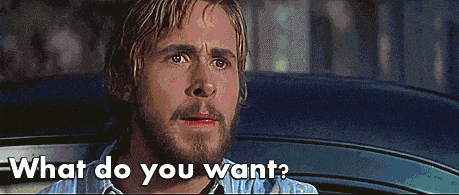 3. The "say one thing but mean another"
Let us know if that's not what you meant, because that's exactly what we'll take it for. As much as we want to, we can't read your mind.
4. The "it's your fault"
We know, we'll probably never ever win a fight against you, because girl-logic always wins.
Sorry!
5. The "Trap layer"
Every time you ask questions like these, our heart skips a beat because that's the point when an enjoyable night with you could transition into our worst nightmare.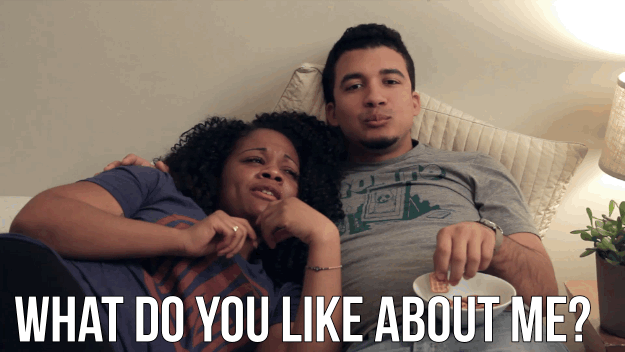 6. The "Instagrammer"
It's nice to have pictures to keep as memories, but sometimes it's better to live in the moment! At other times, the food is getting cold and we want to eat it quickly.
7. The "Overly-Attached"
We need our space, no exceptions!
8. The "Stalker"
It's a mystery why FBI hasn't hired you because I would if I were them. To be fair, some guys are guilty of it and do it pretty well too.
9. The "overly-sensitive"
Please don't over-think, we love you. We probably just fell asleep and didn't read your messages. Not angry, not breaking up, just sleepy.
10. The "double standards"
Well, let's face it, equality is probably never going to happen anyway.
With all that said, we still love y'all ladies.
Possessing these 'habits' do not spell the end of your relationship. Different guys and girls have different preferences and needs. As much as we like to complain, we probably still love our girl more than anything else.