Oyster lovers, listen up! The World Oyster Festival by Greenwood Fish Market & Bistro is back for another year!
Set to take place on the 1st of July 2016, this will be the fourth edition of the bistro's very own festival. Like every other year, the festival boasts a good 20 varieties of oysters flown in from around the world for this special festival. Did we also mention that these juicy succulent oysters are fresh? They're not frozen.
It is safe to say that July is the best time for us to enjoy oysters. Cold water is where you can harvest great shellfishes and around that time of the year, the waters in the northern hemisphere is still chilly and the southern hemisphere has already entered winter. That is literally the best of both worlds.
The World Oyster Festival is not only about eating fresh oysters but also a crash course in #oysters101. Like fine wine, the flavours of oysters differ according to region. Some can be a little more salty than others, while others are creamier, richer, metallic or even fruity like the Kumamoto Oysters (our personal favourite) that are famed for a honey dew finish.
Greenwood has yet to announce the price for this festival. Looking at past festivals, this is going to be a shell of a time. So mark it down on your calendar, share the news with your friends (don't be shellfish) and follow us for more updates!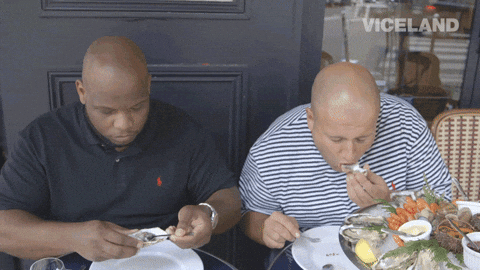 World Oyster Festival 2016
Date: 1st July – 31st July 2016*
Outlets: Greenwood Avenue Outlet
Add: 34/38 Greenwood Ave, S289236
Tel: 6467 4950
Opening Hours: Daily, 12PM – 10:30PM
Sentosa Outlet
Quayside Isle @ Sentosa Cove, 31 Ocean Way #01-04/05 S098375
Tel: 6262 0450
Opening Hours: Lunch: 12PM – 2:30PM, Dinner: 6:30PM – 10PM *Closed on Mondays
Website: Greenwood Fish Bistro
Facebook event page: World Oyster Festival 2016
(Header image credit: Greenwood Fish Market & Bistro, words by author)