*Knock knock knock* Penny
*Knock knock knock* Penny
*Knock knock knock* Penny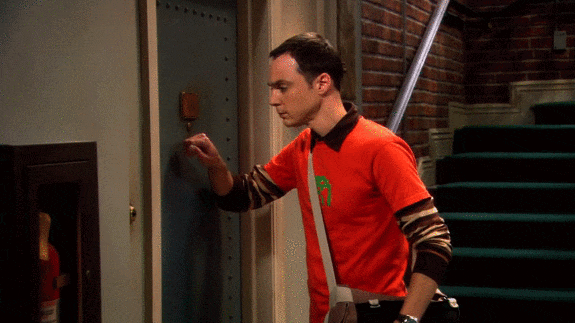 Fans of The Big Bang Theory, soon you'll be able to take part in Singapore's first ever The Big Bang Theory Escape Room.
Are you waiting for the bazinga? There's none.
From 5 – 8 October, Warner TV will be bringing its first Escape Room Challenge to Singapore. The escape rooms will each be themed after one show from the Warner TV catalogue.
There will be a room each for Arrow, Gotham, DC's Legends of Tomorrow, The Big Bang Theory, Blindspot and Lethal Weapon.
Expect tasks, clues and puzzles themed after the various shows. Will we get to step into Arrow's lair? Will we get to board the Waverider? Or will we get to sit in Sheldon's spot? Who knows!
If you're keen to take part in this Warner TV first, you will have to travel because the escape room is located in the atrium of Causeway Point in Woodlands.
Gather your wits because if you make it to the end, you stand to win Warner TV prizes and merchandise from the various shows!
And the best part? Admission to this event is 100% free. To sign up for this incredible fan experience, assemble your own Team Arrow of up to four people and "like" the Warner TV Asia Facebook page. 
If escape rooms aren't your style, take photos at the Young Sheldon photo booth and see if you'd have what it takes to escape Lian Yu at the Arrow shooting game.
A final word: Do not fail this city.
Warner TV Escape Room Challeng
Location: Atrium of Causeway Point
Date: October 5 
Time: 2pm – 9:30pm
Date: October 6 – 8
Time: 11am – 9:30pm
Also read Someone Finally Opened A Durian Specialty Cafe, And It Serves More Than The Typical Puffs And Cakes