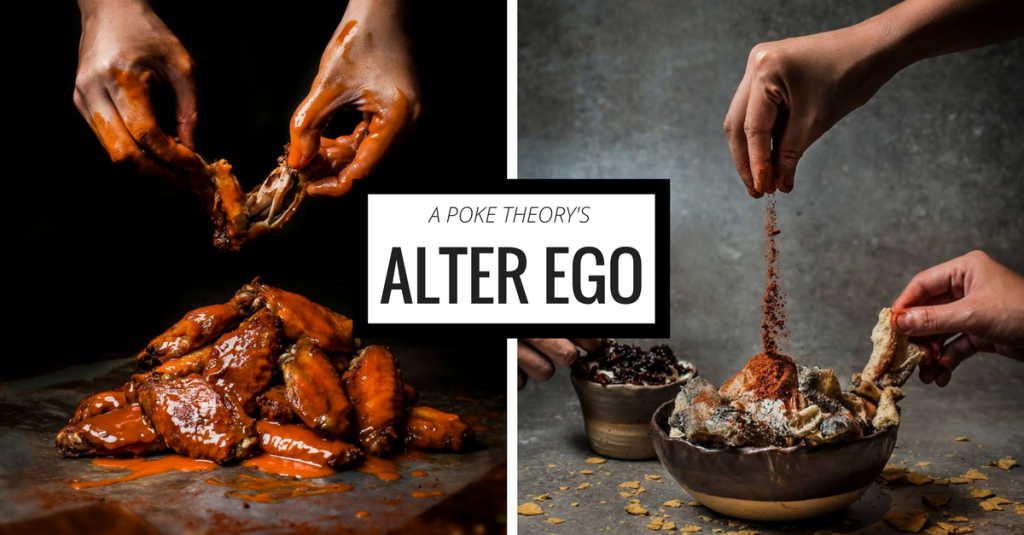 It has only been a few months since the official opening of A Poke Theory but they have successfully spinned a Poke Bowl craze. And this ain't stoping them. Their sister concept, Alter Ego, will be opening its doors to the public on 5th November 2016.
Alter Ego at the Esplanade
Alter Ego is the second food concept launched by the Tandem Collective group.
Wanting to reignite the F&B space amongst locals, they have chosen to venture into the Esplanade as it is a familiar space to our local musicians and creatives.
Food
Just like A Poke Theory, Alter Ego will not compromise on their menu.
Their ever famous healthy and delectable poke and smoothie bowls are still the primary focus during the daytime.
But as night falls, you get to choose from a delightful selection of entry-level craft beers and diet-ruining bar grubs.
Try the Loaded Taters if you are more adventurous.
Crisp tater tots are doused mercilessly in spicy jalapeño cheese sauce, maple-glazed bacon & sour cream.
Different layers of flavours bursting in your mouth all at once is definitely going to give your taste buds a treat. Oh yum.
Their Buffalo Wings look tantalising too.

Twice-baked and tossed in their spicy and tangy buffalo sauce, the wings look oh so good! We can't wait to get our hands dirty.
Decor
Decked out in raw industrial fittings of oxidised iron, copper, cement and organic teak, Alter Ego is set to be an open and creative space in the daylight.
But as the sun sets, it transforms into a darker, dangerously inviting place with scrawling secret messages unveiling themselves on their dimming wall murals.
Here is a big cheer to a new creative and beautiful space perfect for long awaited catch-up sessions with our mates!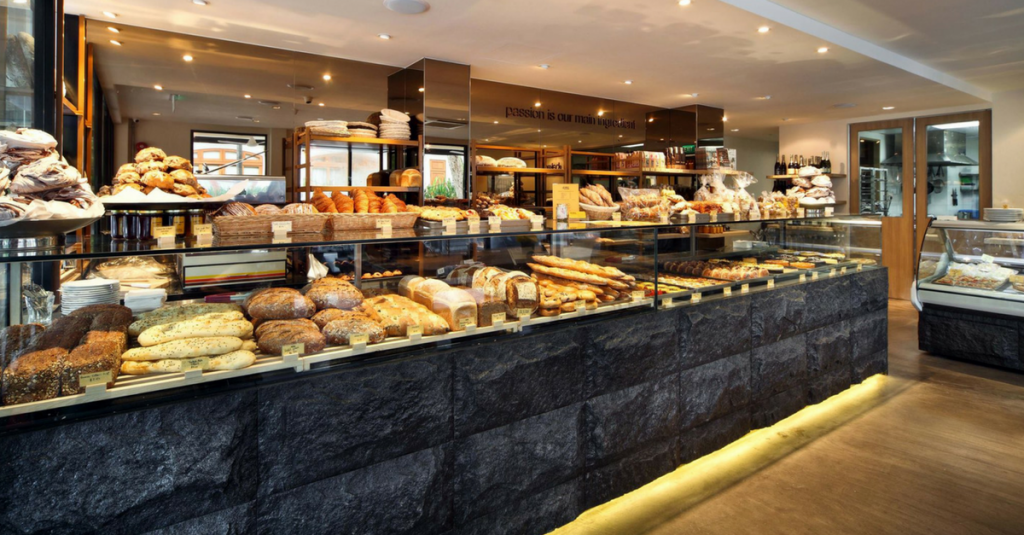 Situated opposite Holland Village, Chip Bee Gardens is home to a few of our favourite hangouts. Located in a quieter, more peaceful, and relaxing district, Chip Bee Gardens is that perfect hideout for a little bit of me-time as well as a great choice for a laid back catch up session with friends.
You can be sure that the little cafes and ice cream parlours here serve up some really decent fare that will not disappoint.
1. Baker & Cook 
At the very top of this list is Baker & Cook. Conceptualised by New Zealander Dean Brettschneider – one of the best bakers on the globe, this spacious and cosy cafe serves up a good selection of bread, pastries, salads and mains.

[caption id="attachment_17264" align="alignnone" width="1000"]
Credit: Sg Asia City[/caption]

A bonus for coffee addicts – their lattes are to-die for.

[caption id="attachment_17265" align="alignnone" width="1024"]
Credit: The Chosen Glutton[/caption]

Be sure to try their chocolate Lamingtons. It's two layers of light and airy sponge cake filled with chocolate cream and covered with a thin layer of desiccated coconut.

Not overbearingly sweet and empowering, the flavours are also simple. Less is more, and we can't help but reach out for seconds.

Baker & Cook Chip Bee Gardens
Address: 
44 Jalan Merah Saga, #01-56 Chip Bee Gardens, Singapore 278116
Opening Hours:
Sun to Thurs, 7:30am to 8pm
Friday, 7:30am to 10pm

Credit: Traveling Tomatoes[/caption]

The wide selection of professionally curated Italian fare they serve will leave you spoilt for choice.

Pasta? Checked. Pizza? Checked.

Did we mention that most food are homemade as well? That's surely a bonus.

[caption id="attachment_17267" align="alignnone" width="1070"]
Credit: jacqsowhat[/caption]

Well, an Italian meal should always end with this one dessert, Tiramisu.

This dangerously addictive espresso-infused dessert consists of Italian Savoiardi biscuits soaked in Italian coffee and Marsala, layered with creamy Mascaarpone, and finally topped with shaved Valrhona chocolate. What goodness!

Da Paolo Gastronomia
Address: 
43 Jalan Merah Saga, #01-74, Singapore 278115
Opening Hours:
8:30am to 9:30pm

Credit: Entree Kibbles[/caption]

Besides their freshly churned ice-cream and oh-so-yummy looking waffles, Sunday Folks has their own array of freshly baked cakes as well!

[caption id="attachment_17269" align="alignnone" width="960"]
Credit: Sunday Folks[/caption]

The latest addition to their cake collection is the Bailey's Cheesecake with Speculoos.

Slow-baked and made with both Philadelphia light cream cheese and rich Bailey's Irish cream, the cake is then topped with a splash of chocolate sauce and Speculoos. These different layers of flavours are undoubtedly a surprise to your palette.

Sunday Folks
Address: 
44 Jalan Merah Saga, Chip Bee Gardens #01-52, Singapore 278116
Opening Hours: 
Closed on Monday
Tues-Thurs, 1pm-10pm
Friday, 1pm-11pm
Saturday, 12pm-11pm
Sunday, 12pm-10pm
Website
4. The Daily Scoop
Ice cream in a cone or a cup is forever a classic, and this humble ice-cream parlour does its ice-cream the right way.

[caption id="attachment_17270" align="alignnone" width="3648"]
Credit: Dedicated To Durians[/caption]

Ice-cream at The Daily Scoop is made fresh, on a daily basis. Imagine that!

Also, extra brownie points to them for creating their goodness with locally-sourced and fresh ingredients. Artificial flavourings are a big no-no to them.

[caption id="attachment_17271" align="alignnone" width="640"]
Credit: OpenRice[/caption]

We love their Cha Earl Grey. It is basically an Earl Grey sherbet.

Imagine having your Earl Grey tea ice cold. That's totally a big yay for us because that will be extra refreshing on the hot, sunny days.

The Daily Scoop
Address: 
43 Jalan Merah Saga, #01-78, Chip Bee Gardens, Singapore 278115
Opening Hours: 
Sun to Thurs, 11am-10pm
Fri to Sat, 11am-10:30pm
Website

We all need a break sometimes from the hustle and bustle of the city. Why not give yourself a break and enjoy a little tea-time over at Chip Bee Gardens?

Header Image Source: Urbandesis Singapore

Also, read The Game Plan – Explore The Best Of Bedok Cafes With This Trail!