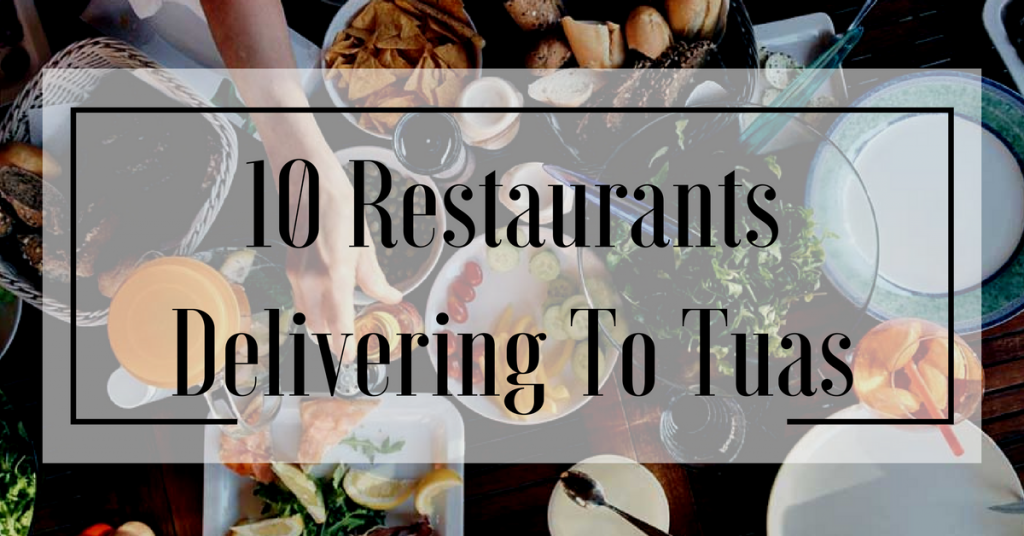 Food deliveries have made our lives so much easier. Feeling lazy? Get food delivered. Can't tear yourself from that Netflix marathon? Get food delivered. Here in Singapore, there are several companies dedicated to delivering food to our doorsteps (what a time to be alive!).
While most of us are pretty lucky to have these food delivery services at the touch of a button, there are certain areas where most food deliveries do NOT go to. Tuas for example is one such area. While those working in Tuas only have access to a limited number of food delivery services, these 10 restaurants definitely do food deliveries!
So for our friends working way out in Tuas, here are 10 restaurants that are more than happy to deliver food to your offices!
1.Kim San Leng
[caption id="attachment_14841" align="alignnone" width="768"]
Kim San Leng[/caption]

Delivery Fee $10.00; Minimum Order $50.00
2.Rainbow Lapis
[caption id="attachment_15322" align="alignnone" width="600"]
Craving something sweet? 
Rainbow Lapis

 
has got you covered. Offering traditional snacks like Kueh Lapis (of course), an assortment of Tarts, Fishball Keropok, Chiffon Cakes and even bottles of kaya and chilli! Selling most of their treats in bulk, throwing a party just got a whole lot easier.
Put in your delivery order for Rainbow Lapis's traditional snacks and desserts HERE!
Delivery Fee $15.00; Minimum Order $30.00
Rainbow Lapis
Level 1, Atrium, #01-26
Opening Hours: 9am – 8pm
3.SWAG
[caption id="attachment_14822" align="alignnone" width="1024"]
With a name like

 
SWAG
where can you go wrong? This food outlet serves up some really healthy eats like their Signature Salads and Wraps. Looking for something healthy and sweet to wash your lunch down? Look out for their assortment of cold pressed juices. The best part? You can even craft your own salads and wraps!
Get your orders for SWAG's healthy salads and wraps delivered HERE!

Delivery Fee $3.50 – $10.00; Minimum Order $0.00 – $60.00
SWAG
The Commerze @ Irving
1 Irving Place, #01-26
Fuji Xerox Towers
80 Anson Road, #01-11, S079907
3.Sum Yi Tai
[caption id="attachment_14823" align="alignnone" width="700"]
 is pretty known for their roof top bar and their 1980s retro oriental themed decor but don't think they're all style and no substance. Sum Yi Tai is having a Delivery Fee $5.00 – $16.00; Minimum Order $15.00; Additional Charges 7.0% GST
Sum Yi Tai
25 Boon Tat Street, S069622
Opening Hours: Mon – Fri 11.30 am – 2.30pm, 5pm – 1am; Sat 5pm – 1am
5.Ninja Bowl
[caption id="attachment_14824" align="alignnone" width="1024"]
 is offering just that. Known for their Bowls which are filled with all the good stuff (vegetables, carbs AND meat), Ninja Bowl has some amazing looking and tasting Bowls on their delivery menu like 24 hour braised beef and pan seared seafood!

Get your orders from Ninja Bowl delivered 
Gastronomy Aficionado[/caption]
What do you get when you put Subway and a whole lot of melted cheese? You get Delivery Fee $15.00 – $20.00; Minimum Order $20.00
Yellow Submarine
Toa Payoh
Blk 177 Toa Payoh Central, #01-110, S310177
Opening Hours: 10.30am – 10pm
Contact: 63527890
Bugis
200 Victoria Street, #B1-K24, S188021
Opening Hours: 10.30am – 10pm
Contact: 63371314
7.Seoulroll
[caption id="attachment_14832" align="alignnone" width="750"]
Delivery Fee $0.00 – $16.00;Minimum Order $40.00 – $50.00

Park Bench Deli
179 Telok Ayer St, S068627
Opening Hours: Mon 12pm – 4pm, 5pm – 9.30pm; Tue-Fri 10.30am –4pm, 5pm – 9.30pm; Sat 10.30am – 4pm;
Contact: 6815 4600
10.Delicius Pasticceria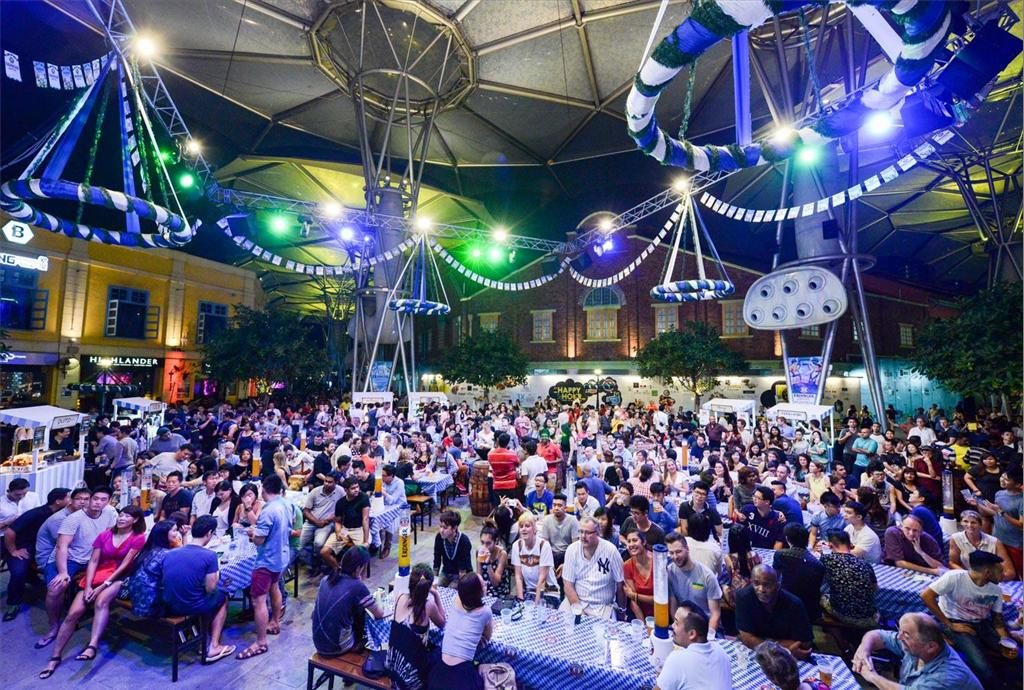 Singapore is home to a multitude of religions and races and let's be honest it seems we're celebrating a holiday every other month! We're days from ushering the new month of October and that means only one thing, Oktoberfest! We've sourced the top 10 places where you can celebrate Oktoberfest 2016, so get your body ready for the never ending flow of beers, Oomph music and way too much bratwurst!
1. Oktoberfest Asia 2016 (13-15 Oct)

(image credit: Oktoberfest Asia)
If you want to completely immerse yourself in Oktoberfest, you're in luck because Oktoberfest Asia 2016 is going all out this year! Located at the open field at Tan Queen Lan Street, this large scale booze filled event is a dream come true for every Ocktoberfest fan!
Each ticket purchased gets you free flow of beer from 6pm to 12.30am (!!!) and an Oktoberfest Asia beer stein for free! With beers like Schneider Weisse, Paulaner Brauhaus and Weihenstephan on tap. With Bavarian favourites available for purchase and live performances from Hofbrauhaus band. You'll feel like you're actually in Munich!
Oktoberfest Asia 2016
13-15 Oct
Tan Quee Lan Street
Ticket Prices: 13 Oct – $70; 14/15 Oct – $90
For more information: Oktoberfest Asia 2016
2. Swissotel The Stamford

(image source: 6431 6156
Prices: Adult – $66++, Child – $33++
For more information:

(image credit: 6438 7438
Opening Hours: Sun – Thu,  12pm – 12am; Fri – Sat, 12pm – 1am
For more information:

(image credit: Park Royal On Pickering)
Park Royal On Pickering has started their own Oktoberfeast early this year! From 19-30 Sept, the Lime Bar is offering unlimited servings of Erdinger Weissbier, Erdinger Weissbier Dunkel and Tiger Beer for only $68! Best part? If you head over in a group of 4, the Lime Bar will throw in a complimentary German platter full of German sausages and cold cuts!
On 1 and 2 October 2016, Park Royal On Pickering will be holding a Bavarian Feast! Held at the outdoor terrace, you'll be treated with free flowing Erdinger Beer and an assortment of traditional German cuisine! From German Sausages, Pork Knuckles and Chicken Schnitzel to Potato Rosti, there's something for everyone at the Bavarian Feast!
Park Royal On Pickering
3 Upper Pickering St, S058289
Contact: 6809 8899
Oktoberfest:  19 – 30 Sept ; 6pm – 9pm; $68/pax
Bavarian Feast : 1-2 Oct; 4.30pm – 9pm; $128/pax (inclusive of free flow beer); $99/pax (inclusive of chilled juices & soft drinks)
For more information: Park Royal On Pickering 
5. Erdinger Ocktoberfest 2016
7. Brotzeit German Bier Bar & Restaurant
8. Resort World Sentosa

(image credit: Oktoberfest RWS)
For one night only and for the the first time ever, Resort World Sentosa is holding its own Oktoberfest! Tuck into a buffet of German favourites like schnitzels, sauerkraut and four bratwursts specially created by RWS's Michelin-Starred and Celebrity Chef Restaurants!
Served alongside limited edition Erdingers and featuring a live performance by Ois Easy! Oktoberfest by Resort World Sentosa is definitely going to be ton of fun! Best part? They have Beer Pong!
Tickets are priced at $78++ for the German fare buffet, the tasting platter of sausages and one glass of beer! Parties of 8 can get tickets at $750++ inclusive for two beer towers!
Resort World Sentosa
Festive Walk
1 Oct
7pm – 2am
For more information: Oktoberfest at RWS
9. Clarke Quay Oktoberfest 2016
10. Orchid Country Club's Oktoberfest

(image credit: SilverKris)
Good news for those living in the north, you don't have to go far to celebrate Oktoberfest this year! Orchid Country Club is throwing its own Oktoberfest party! If you're all about having fun and competing in the spirit of fun, Orchid Country Club's Oktoberfest is perfect for you!
With sausage eating, arm wrestling competitions, log sawing and one minute challenges alongside live band performances OCC's Oktoberfest is all about having fun! But don't brush them off just yet, traditional German grub like pork knuckles, oven-based BBQ ribs and roasted lamb legs are all part of the menu!
Orchid Country Club
1 Orchid Club Rd, S769162
30 Sept – 1 Oct
7pm – Late
For more information: )
Also Read: ZoukOut 2016: Life's Not Complete Without It! Get Ready For A Smashing Good Time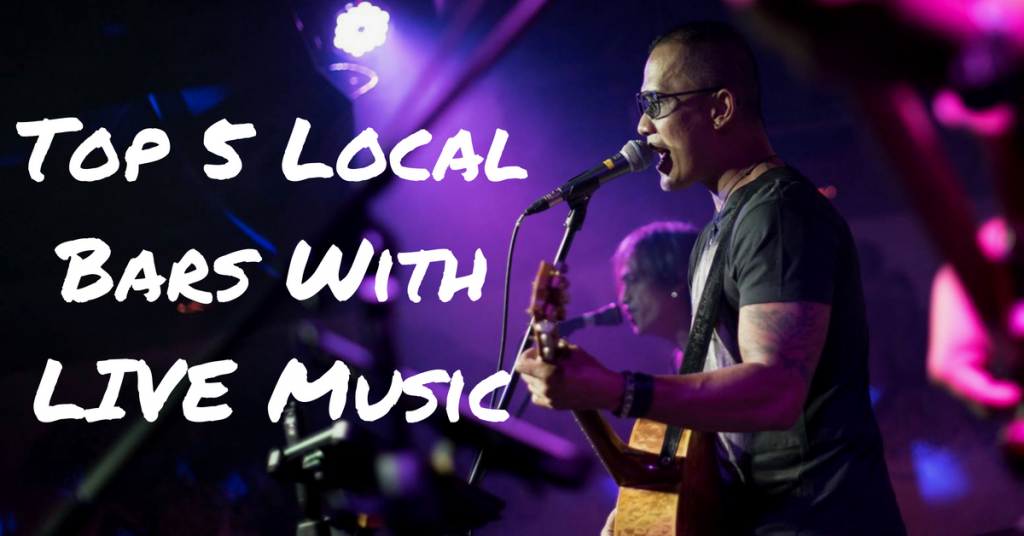 What's better than knocking back some drinks with friends on a Friday night? A live band of course! With more quaint bars offering customised drinks popping up in popular areas like Club Street, Amoy Street and Telok Ayer Street, there's been a lack of bars that feature a live band.
Don't get me wrong, quaint bars are really great but when you just want a place to relax after a long week,  live music just has that 'kickback and relax' vibe. We've found 5 bars that have made live music a big feature in their bars, and we're telling you they sound AMAZING!
1. Blu Jaz
Blu Jazz needs no introduction if you've ever walked the streets of Haji Lane. While other bars have come and gone, Blu Jazz has stood the test of time. If you're ever in the area and in need of place to relax after a long day Blu Jazz is the perfect place. WithDJs and live jazz bands playing here every other day of the week, it's no wonder Blu Jaz is a favourite among locals and expats!
Blu Jazz
11 Bali Lane, Historic Kampong Glam, S189848
Opening Hours: Mon – Thu, 12pm – 1am; Fri, 12pm – 2am; Sat, 3pm – 2am
2. Timber @ The Substation

(image credit: 45 Armenian St, S179936
Opening Hours: Tue – Thu, 6pm – 1am; Fri – Sat, 6pm – 2am
Contact: 6338 8030
3. The Powder Room @ Black Swan

(image credit:

The Powder Room @ Black Swan

19 Cecil St, S049704
Opening Hours: Mon, 11.30am – 11pm; Tue- Thu, 11.30am – 12am; Fri, 11.30am – 1am; Sat: 5pm – 1am