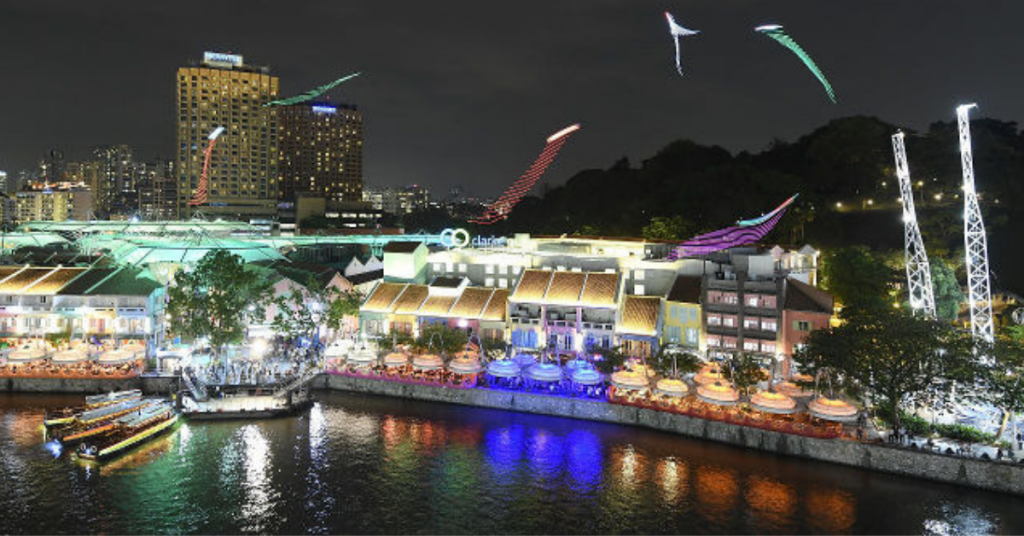 This October and November, gear up for Singapore River Festival 2018 (SRF) as it kicks off its fourth edition that's bound to be bigger and better.

Instead of just a weekend, the Singapore River Festival will stretch over a month this time, so visitors can enjoy the street bazaar, live performances as well as an aerial kite show.

[caption id="attachment_37946" align="aligncenter" width="4032"]
Image Credit: Singapore River Facebook[/caption]
Your River, Your Vibe
Happening from 16 October to 11 November 2018 across all three quays – Clarke Quay, Robertson Quay and Boat Quay, SRF is bringing a larger dose of local goodness, with an exciting line-up of locally themed performances and activities.
Here are some of the events you can't miss at the Singapore River Festival 2018:
1. LAH Bazaar
Kicking off the festival is LAH Bazaar – Singapore's first ever riverside e-payment driven outdoor market.

[caption id="attachment_37945" align="aligncenter" width="1200"]
Image Credit: Singapore River Festival[/caption]

LAH stands for "Local At Heart" or colloquially, "Long Zong Also Have" to reflect the heartland personality of the Bazaar.

Open throughout the festival period, on Tuesdays to Sundays, the outdoor marketplace boasts over 100 vendors and and activities selling all things uniquely Singaporean.

Feeling hungry? Take your pick from their range of F&B stalls. Choose from local favourites such as Ramly burger – perfect for any time of the day or the famous Taiwanese style blow torched beef cubes from Beef Bro SG.
Go cashless at this event as payment can be made with your EZ-Link cards! EZ-Link cards are available for purchase on-site, and cash top ups can be made via on-site top up stations.
Alternatively, you can top-up your cards via the EZ-Link mobile application and earn 8x Linkpoint when you tap and pay with your EZ-Link.
LAH Bazaar
Venue: Across Clarke Quay
Date: 16 October – 11 November 2018
Time: 3pm – 10.30pm
2. SR Day Out
Held at the open field beside Fort Canning MRT, SR Day Out is a family friendly activity area with carnival games, bouncy castles and movie screenings so there's something for everyone to look forward to.

[caption id="attachment_37944" align="aligncenter" width="1440"]
Image Credit: Singapore River Facebook[/caption]

Lay out your picnic mats and gear up for some outdoor fun as it's a great place to spend time with your families, especially with the LAH Bazaar F&B options just right beside.

Be sure to look out for the Instagram-worthy photo booth projections on the building walls which will make any photographers squeal in delight!

SR Day Out
Venue: Open Field Beside Fort Canning MRT (beside Liang Court)
Date: Movie Screening: 26-27 Oct & 2-3 Nov
3. Sky Aquarium
Watch with awe as the Singapore skyline lights up once again!

The last festival weekend marks the return of the much-loved synchronised LED Kite display by Singaporean kite creators –  GoFlyKite, which debuted at Singapore River Festival 2017.

[caption id="attachment_37943" align="aligncenter" width="4000"]
Image Credit: Singapore River Facebook[/caption]

Taking on a marine theme this year, watch as the LED kites drift through the sky elegantly to the music and be sure to whip your cameras out for a super Insta-worthy scene!

Sky Aquarium
Venue: Boat Quay
Date: 2 – 3 November
Time: 7pm – 10pm
4. Riverfront Spectacular
Clarke Quay Central's iconic promenade becomes the stage for stellar performances by Singaporean talents.

Look out for the jaw-dropping laser acts by Circus in Motion and "modern magic" performed by TK Jiang all against the backdrop of the Singapore River.

[caption id="attachment_37942" align="aligncenter" width="1884"]
Image Credit: Singapore River Facebook[/caption]

Mascots and Puppets by Streets of Singapore! and The Annoying Brothers will also add on to the colourful acts that are to come.

Riverfront Spectacular
Venue: Clarke Quay Central
Date: 26-27 Oct & 2-3 Nov
Time: Fri: 6-10pm, Sat: 3-10pm
5. Master Brain at Singapore River Festival
Put your general knowledge to the test at Master Brain at Singapore River Festival. Pit yourself to a trivia game that will test both your memory and wits!

Held in partnership with live streaming platform BeLive, they are bringing the platform's popular online streaming game – Master Brain, to the banks of Robertson Quay.

To play, you simply need to download the BeLive application on your mobile device and get ready to be tested on topics ranging from general knowledge, pop culture and local history across ten trivia rounds.

[caption id="attachment_37940" align="aligncenter" width="2114"]
Image Credit: BeLive[/caption]

From 26 – 27 October and 2 – 3 November 2018, each festival day will consist of 2 sessions of Master Brain games (7.00pm & 9.00pm). The Master Brain grand finales will be held on 3

November and participants can stand a chance to win a whopping $10,000 cash prize!

Here's how you can stand a better chance at winning:

1. Look out for the Bonus Question. 1 out of 10 questions will be released at Robertson Walk earlier in the day so participants will have ample of time to search for the answer.

2. Invite a friend to earn an Extra Revive. This gives you an advantage to continue playing whenever you get a question wrong

3. Keep your eyes peeled for Hint Cards that will be given at site as a form of incentive.

[caption id="attachment_37941" align="aligncenter" width="2108"]
Image Credit: BeLive[/caption]

4. Alternatively, you can read our previous article on hacks to help you survive all 10 rounds of Master Brain!

BeLive Master Brain
Venue: Robertson Walk
Time: 7.00pm & 9.00pm
Date:  26 – 27 Oct & 2 – 3 Nov



The Singapore River Festival is back with more lights and riverside fun!

Head on down to the festival with your friends and family to explore the plethora of activities and events that will be happening this October and November.

Singapore River Festival 2018
When: 16 October – 11 November 2018
Where: Singapore River, across Boat, Clarke and Robertson Quay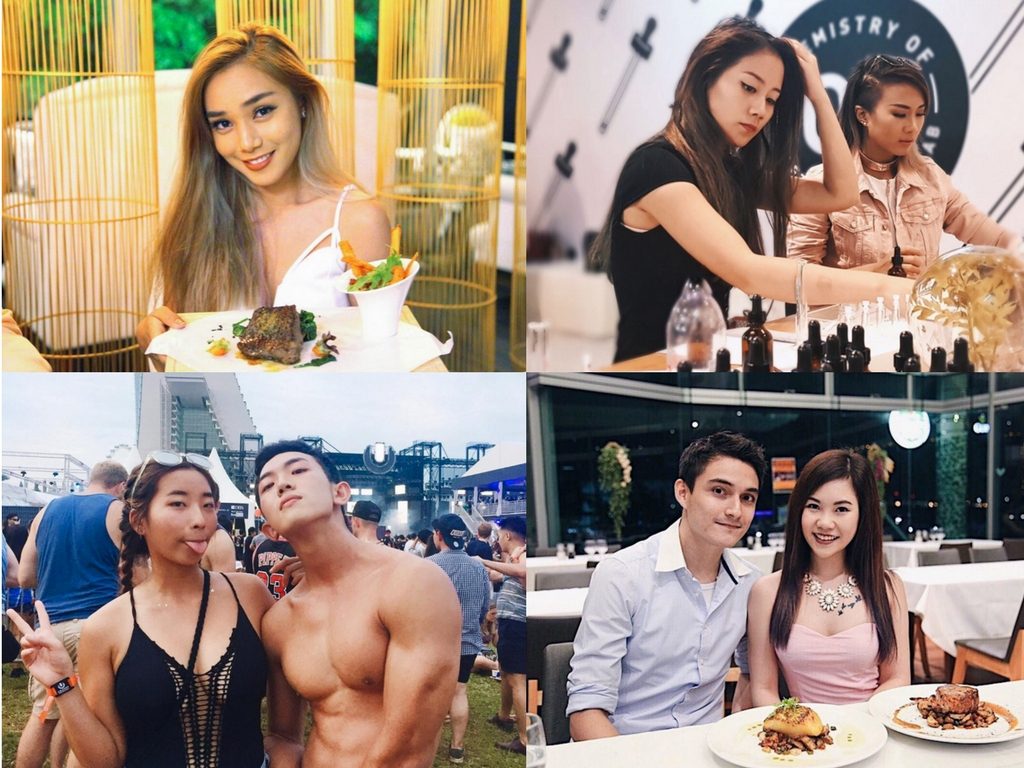 The month of June is done and dusted!
At DiscoverSG, we love looking back on and celebrating all the exciting activities our ambassadors dropped in on in the month.
This month's highlights include plenty of electrifying events and scrummy eats!
1. Arteastiq
If boutique tea houses are your thing, you'll love this dainty yet unique one.

Arteastiq is a teahouse/restaurant/art jam studio tucked away in Mandarin Gallery.

[embed]https://www.instagram.com/p/BVY3yIxDyvO/?taken-by=cherzinga[/embed]

Our ambassadors Cheryl, Diana ,Nicholas, Rachael, Vanessa were treated to a luxurious high tea experience there!

That means a full fancy 3-course meal (normally $48) prepared just for us!

[embed]https://www.instagram.com/p/BVcGV7PFEhU/?taken-by=dianabakar_[/embed]

The brunch menu consists of hearty and healthy dishes, while the dinner menu features creative Asian fusion dishes.

For appetisers, the ambassadors had the signature pan seared duck foie gras.

[embed]https://www.instagram.com/p/BVcLYc0gy7z/?taken-by=nicholaslgl[/embed]

Next up was the Herb-Crusted Codfish served on a bed of mash potatoes, asparagus, scallops and balsamic reduction sauce – a dish that was crunchy on the surface, while tender underneath.

[embed]https://www.instagram.com/p/BU3Fa6xBsbi/?taken-by=rachaelwong[/embed]

Other must tries are the Australian Wagyu ribeye with sweet potato fries, and mango strudel that has actual popping candy in it.

[embed]https://www.instagram.com/p/BWFExmXhO6d/?taken-by=vaneszs.h[/embed]

To complete our meal was an exclusive range of teas, brewed pot by pot on the spot with the finest tea leaves and herbs. (Psst! They even have alcoholic ones!)

Arteastiq
Address: Mandarin Gallery, #04-14/15 333A Orchard Road, Singapore 238867
Opening Hours: Daily, 11am – 10pm
Contact no.: 6235 8370
Whether or not you got the chance to go to Ultra Singapore, it's hard to miss the hype that took over all our social media platforms.

We sent a whole bunch of our ambassadors down to join in the fun at the hottest party this year!

[embed]https://www.instagram.com/p/BVZOTtkAu_o/?taken-by=claregwendolyn[/embed]

Just like last year, the 2-day electronic dance music festival in Singapore was ultra wet, ultra muddy, and ultra amazing!

[embed]https://www.instagram.com/p/BVWwn1BBPF6/?taken-by=dtynx[/embed]

We partied the day and night away to music by headlining DJs, including Hardwell, Nicky Romero, Steve Aoki, Dash Berlin, Steve Angello, Tiësto, and Don Diablo.

[embed]https://www.instagram.com/p/BVSMesTDQka/?taken-by=gracekowie[/embed]

Other famous names include Dubfire, Martin Solveig, Nic Fanciulli, Sasha & John Digweed and Showtek.

[embed]https://www.instagram.com/p/BVUKSfegYXu/?taken-by=isapiaoz[/embed]

Not to forgot our local acts on the Live stage: homeboy ShiGGa Shay, DJ Duo Rave Republic, and singer-songwriter Jasmine Sokko.

[embed]https://www.instagram.com/p/BVRo6nFnIgL/?taken-by=siowjiamin[/embed]

With stunning lights, visuals, sound and special effects, it was easy to stay upbeat and pumped even through the rain.

[embed]https://www.instagram.com/p/BVKW19whTl_/?taken-by=victoinette[/embed]

You know a party is ultra good when it's hard to go for one set and not have #FOMO from passing up on the others; that's exactly how we felt about Ultra Singapore's crazy line-up this year!

Can't decide between steamboat and BBQ?

You don't have to at Hao Lai Wu Steamboat and BBQ, where they let you cook your food both ways at the same table.

[caption id="attachment_28052" align="aligncenter" width="3000"]
Image Credit: Choose from 5 types of soups: Ma La, Tom Yam, Chicken, Double Boiled Herbal & Tomato, to cook them all in. [embed]https://www.instagram.com/p/BVmWW8_ANco/?taken-by=chel.sea.ang[/embed]

We sent our hungry ambassadors Chelsea and Nicholas down for a hearty meal.

They especially loved – and couldn't stop eating – the prawns that were super fresh and sweet!

[embed]https://www.instagram.com/p/BV_VUEHArQc/?taken-by=nicholaslgl[/embed]

They went for the specialty Ma La broth that added a zing to all the ingredients – perfect for lovers of spicy food.

Why not have your next family dinner here? Its unique steamboat in a crystal pot and smokeless BBQ will not disappoint!

Hao Lai Wu Steamboat and BBQ
Address: 8 Sago Street, Singapore 059012
Open: Daily, 11am – 3am
Tel: 62210065
Facebook

"Fragrance is a powerful personal ritual… It is the right to see and to be seen in ways that are not made from words."

If that speaks to you, or if you're just a sucker for nice-smelling things, you'll love Oo La Lab's sensorial workshop session!

[caption id="attachment_28047" align="aligncenter" width="1080"]
Image Credit:
This craft fragrance lab lets you select from the finest raw ingredients to build your very own fragrance.

The perfume ingredients you pick are mixed on site and hand-poured to order.

[embed]https://www.instagram.com/p/BVt4uXqACEX/?taken-by=chel.sea.ang[/embed]

Our ambassadors Chelsea and Cheryl headed down for a whiff, and got the chance to mix their own perfect scent!

They had a lot of fun reliving their days of mixing chemicals in science class, and were extremely satisfied with their final product!

[embed]https://www.instagram.com/p/BVt6heyjJoT/?taken-by=cherzinga[/embed]

Whether you like floral, oriental or sporty scents, Oo La's mixologists will guide you on how to achieve the perfect mix!

Or you could just go ham and create your own crazy scent that's sure to be a conversation starter!

Oo La Lab
Address: Commune Home, 02-51/52/53 Millenia Walk, 9 Raffles Boulevard, 039596
Contact no.: 6338 3823
Kogane Yama

Calling all tempura fans!

Kogane Yama is the newest Japanese restaurant in town specializing in premium tendon bowls.

[caption id="attachment_28164" align="alignnone" width="1023"]
Kogane Yama[/caption]

Here, you get to choose your tendon toppings, base and spiciness level for a fully customisable tendon, just for you.

The 4 flavours are Mixed Bowl ($15.80), Chicken Bowl ($13.80), Prawn Bowl ($13.80) and Vegetable Bowl ($11.80).

[embed]https://www.instagram.com/p/BV35F5JhTKd/?taken-by=rachaelwong[/embed]

Our ambassador Rachael headed there for a taste.

She tried the Mixed Bowl, which had everything she could've asked for. She really loved the prawn tempura, chicken tempura and the green pepper, which were all so juicy under the crisp tempura crust!

[caption id="attachment_28049" align="aligncenter" width="1024"]
Image Credit: Fussy about what goes into your tendon? Now, you can have it just the way you like!

Kogane Yama
Address: 200 Victoria Street, #02-50 Bugis Junction, Singapore 188021
Open: Sun – Thu: 11am – 10pm; Fri & Sat: 11am – 11pm
Facebook

Bon Appetit!

Ô Batignolles is an open-air concept wine bar that serves up food and wine with authentic French flavours.

[caption id="attachment_28051" align="aligncenter" width="1200"]
Image Credit:
It pays tribute to a stellar range of wines, curated from small batch independent and passionate winemakers throughout France.

The elegant and chic bar also offers a large selection of quality air-flown cheese, and iconic French fare.

[embed]https://www.instagram.com/p/BWIED1-A53-/?taken-by=nicholaslgl[/embed]

Our ambassadors Nicholas and Rachael went down for a relaxing afternoon meal.

They discovered that Ô Batignolles had just added a new French Tapas selection to their menu – a new way to enjoy and share their signature French dishes, appetizer-style.

[caption id="attachment_28050" align="aligncenter" width="1000"]
Image Credit: 
They've also revamped their popular weekend brunch, which now includes free-flow croissants!

That sure sounds like something we'd get out of bed for!

Ô BATIGNOLLES
Address: 2 Gemmill Lane 069247 Singapore
Contact no.: 6438 3913
Website
7. The Bridge Bistro & Beacon Bar
Love a relaxing view of the sea while you eat?

The Bridge Bistro & Beacon Bar is a seafront bistro located at RSYC, Asia's oldest yacht club.

[caption id="attachment_28166" align="aligncenter" width="650"]
Image Credit: This seafront bistro offers a selection of modern European cuisine with an Asian touch.

Their Signature bar lets you sip away on cocktails while watching the sun set in the horizon.

[embed]https://www.instagram.com/p/BV4YFWtB2nl/?taken-by=piinkmasquerade[/embed]

Our ambassadors Nicholas and Stephanie got to chill out at this lovely little bar and bistro.

They were spoiled for choice – the newly revamped menu included a more comprehensive selection of yummy mains.

[embed]https://www.instagram.com/p/BWPqghlgYuQ/?taken-by=nicholaslgl[/embed]

The beautifully plated dishes also made the whole meal experience a feast for the eyes as much as it was for the belly.

The bar will also be updating their drinks menu really soon, in particular to lower prices.

So come and grab a drink with your friends and family! Here, you won't have to worry about burning a hole in your pocket!

The Bridge Bistro & Beacon Bar
Address: Level 2, Republic of Singapore Yacht Club, 52 W Coast Ferry Rd, Singapore 126887
Contact no.: 6768 9443
If you're looking to increase your brand's awareness and want to introduce products or services both old and new to more Singaporeans, drop us an email at [email protected] We would love to work with you!

We're also on the lookout for more ambassadors who are on a mission to discover the fun and exciting things in Singapore. If you love eating, shopping, and discovering new places in Singapore, drop us an email at [email protected]

Also read 10 Amazeball Events And Makan Places To Jazz Up The First Half Of July [1-15 July]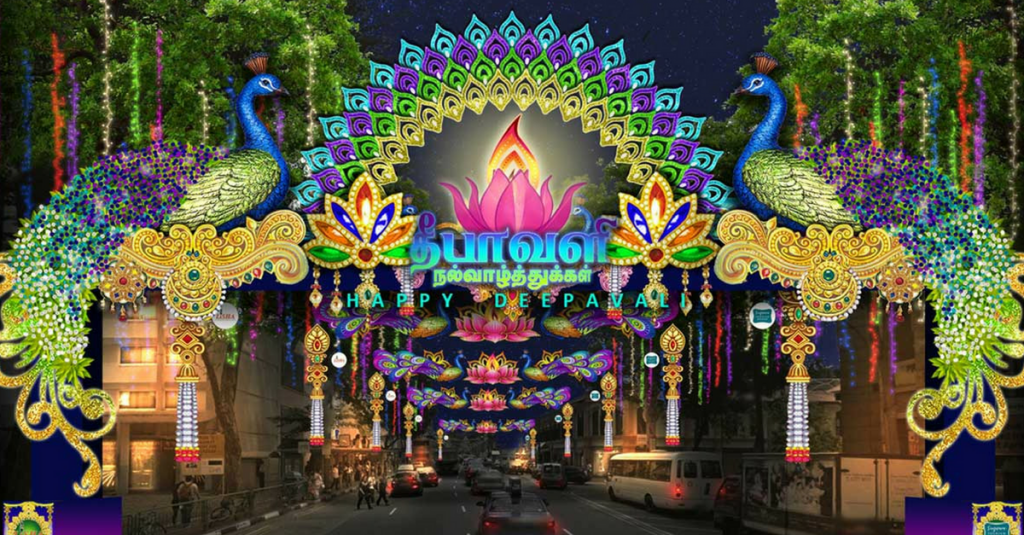 Deepavali is here! Lo and behold, this Festival of Lights springs from the simple act of lighting a single oil lamp. A humble gesture that has transcended the ages and the seas, it aptly tells of the triumph of light over darkness and goodness over evil.
As part of the festivities, families light oil lamps and decorate their floors with rangoli, traditional patterns made on the floor using coloured rice or flour.
Sweets such as laddu, and savoury snacks like chakli are exchanged and shared between family and friends, who go all out in their finest garb to drink and make merry.
Hold tight, and hop on our magic carpet ride. We'll take you through a list of places so fancy and awesome, you'll be looking forward to Deepavali 2017!
1. Little India's Deepavali Festival Village
For the ultimate Deepavali experience, head down to Little India! The Festival Village on Campbell Lane and Hastings Road comes to life with a bazaar, which will tantalize your senses in all the best ways.

[caption id="attachment_16023" align="alignnone" width="1600"]
Thehungrybackpackers[/caption]

What's tasty and neon orange in colour? Yes, it's a jalebi. A traditional Indian sweet, it's a coil-like pretzel made of deep-fried wheat batter soaked in sugar syrup.

With a curiously appetising texture, it manages to be both slightly chewy and crunchy at the same time. Really fun to eat!

[caption id="attachment_16025" align="alignnone" width="1632"]
Foodwandering[/caption]

Temple flowers and flower garlands are sold by the dozen, in numerous stalls frequented by devotees who purchase them as temple offerings.

Hint: You might need to drop by here if you're heading to Sri Veeramakaliamman Temple (read on for more info).

Here's to dressing like a Bollywood star, right down to the bling!

[caption id="attachment_16032" align="alignnone" width="1600"]
Pinterest[/caption]

At the end of the day, wind down and gaze upon the mad skills of henna artists, offering henna tattoos at $5 a pop.

[caption id="attachment_16035" align="alignnone" width="960"]
1987engineer[/caption]

With lifelike figurines of deities in striking colours and ornate carvings on literally every inch of the temple, it truly is a magnificent sight to behold.

Buzzing with life from the throngs of loyal devotees who visit regularly, this temple is an even greater hub of activity during festivals such as Deepavali.

All are welcome, so feel free to step inside to witness the prayers and processions!

29 Oct, Sri Veeramakaliamman Temple, 141 Serangoon Rd, 5am-12.30pm, 4pm-9.30pm
4. 48as: Halloween X Deepavali Edition
Is it a Deepavali party, or a Halloween fest?

Shophouse The Social Hostel is celebrating a genius fusion creation – a Deepavali party with Halloween spice thrown in. The best of both worlds indeed.

[caption id="attachment_16045" align="alignnone" width="2000"]
Die Die Must Party: 10 Halloween Parties That'll Scare The Living Daylights Out Of You!
5. Bollyween Masquerade
All those sinful Deepavali snacks may make your taste buds happy, but your waistline might not be.
If that is cause for lament, or if you're up for a buzz of activity, we recommend this ZUMBALICIOUS party.
[caption id="attachment_16046" align="alignnone" width="960"]
Zumbalicious Facebook[/caption]
Shake and shimmy up a storm with zumba instructor Erich Edralin and Miko Valenzuela. Their zumba sessions are legendary, and you'll be dancing like a pro in no time. You're bound to have a great time with your fellow zumba mates with the hype at an all-time-high!
29 Oct, 1pm – 2.15pm. TMP Fitness Club, 55 Newton Road, #05-02 Revenue House. Tickets go for $20, and only 35 slots are available, so hurry! Call 9178 3443 for ticket reservations.
6. SICCI 'Retro' Deepavali Nite 2016
Ooh, a grand dinner to wrap up the Deepavali season would really hit the spot.

Join in this party and come decked in your best retro glam à la Audrey Hepburn and Clark Gable.

[caption id="attachment_16049" align="alignnone" width="720"]
Allevents[/caption]

It's time to raid your parents' wardrobes, for the theme of this party is the evergreen era of the 60s, 70s and 80s. In other words, it's retro with a capital R.

Get ready to be dazzled by top-notch singers, comedians who actually crack you up, and dance groups from both Singapore and India.

Held at Marina Bay Sands (MBS), you'll enjoy an outstanding gastronomical experience. With a sumptuous spread of fine Mughlai food served by noteworthy MBS culinary experts, we give it two thumbs up!

26 Nov, 6.30pm – late, Marina Bay Sands, 10 Bayfront Avenue. SICCI members pay $150, non-members pay $165. E-mail [email protected], or call 6508 0140 / 6508 0142 for any enquiries.
7. Deepavali Arts Carnival
Frisk and frolic your way through this arts carnival!

[caption id="attachment_16050" align="alignnone" width="960"]
OasisLittleIndia Facebook[/caption]

Like no other, it's a melting pot of diverse artists and art lovers coming together to add a splash of fun to the Festival of Lights.

There'll be interactive arts installations, art and photo exhibitions, dances, fashion shows, sand art sessions and tons more fun stuff.

15th October:
11am – 12pm: Music
12pm – 2pm: Rhythms Aesthetic Society – Spice Art
2pm – 3pm: Malaysian Dancers
3pm – 4pm: Fashion Show
22nd October:
11am – 12pm: Music
12pm – 2pm: Bhaki-Rasamrta: The Rhythmic Waves of the Mellows of Love
2pm – 4pm: Malaysian Dancers
NOTE: Both event days feature these staple activities as well – Interactive art for the community, Art Jamming and Sand Art Station
Look forward to mind-boggling abstract art with meanings so obscure, even Da Vinci wouldn't understand.
Here, it's fun for all, and all for fun. Come with your friends and family for a great weekend of community art workshops and hands-on activities!
8. Deepavali Craft & Heritage Exhibition: Project Oasis in Little India
Lelong, lelong!
Hailing from India, traditional craftsmen and a parrot astrologer are here to showcase their skills and hawk their unique wares this Deepavali season.
[caption id="attachment_16056" align="alignnone" width="600"]
Also, read A Breath Of Fresh Air: 7 Insanely Unique & Crazy Activities In Singapore!