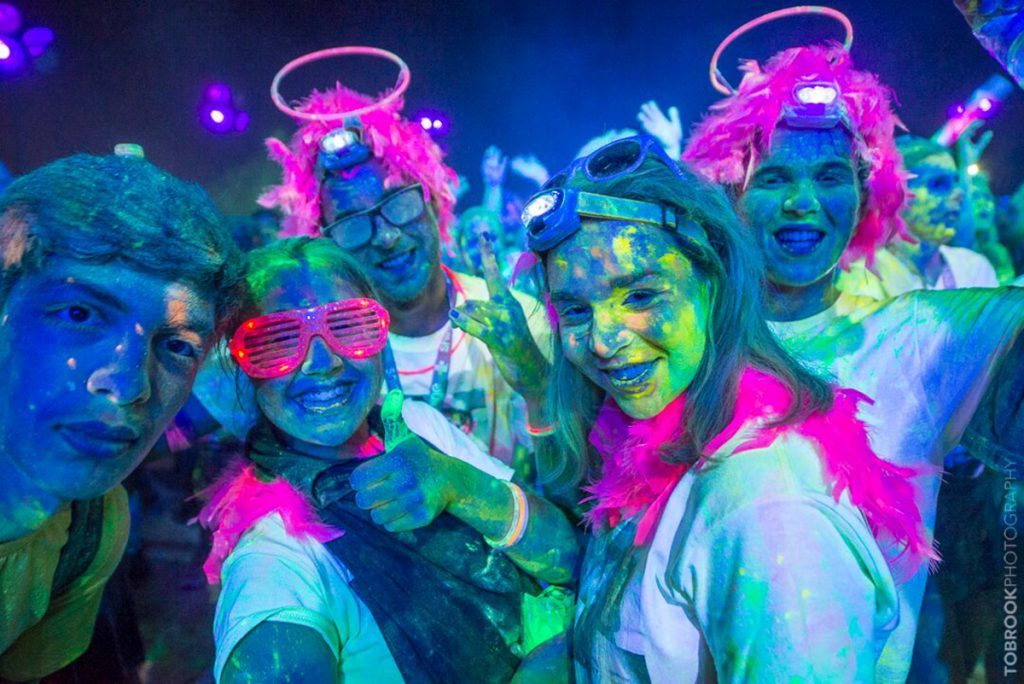 Most, if not all of us have heard of The Color Run.

An event that sees runners sprayed a host of bright colors – and that makes for amazing photos afterwards – The Color Run will be back again this year on 23 September, and will be happening at Palawan Green in Sentosa.

This year, it'll be doing something a little different – it's holding The Happiest 5k On The Planet at night.

[caption id="attachment_28760" align="aligncenter" width="1024"]
Image Credit:
Image Credit: 
Image Credit: Click here to enjoy the discount.

The Color Run
Venue: Sentosa Beach Station, Palawan Green
Date: 23 Sept
Time: 1st wave flag off: 7pm; second wave flag off: 8pm
Admission:  Kids: $35 | Regular Color Runner: $70 | Deluxe Color Runner: $98 | Family Color Runners (2 adults + 2 kids): $175
This Glow-In-The-Dark Path In Singapore Will Make You Feel Like You're Walking On Stars

(Header Image Source: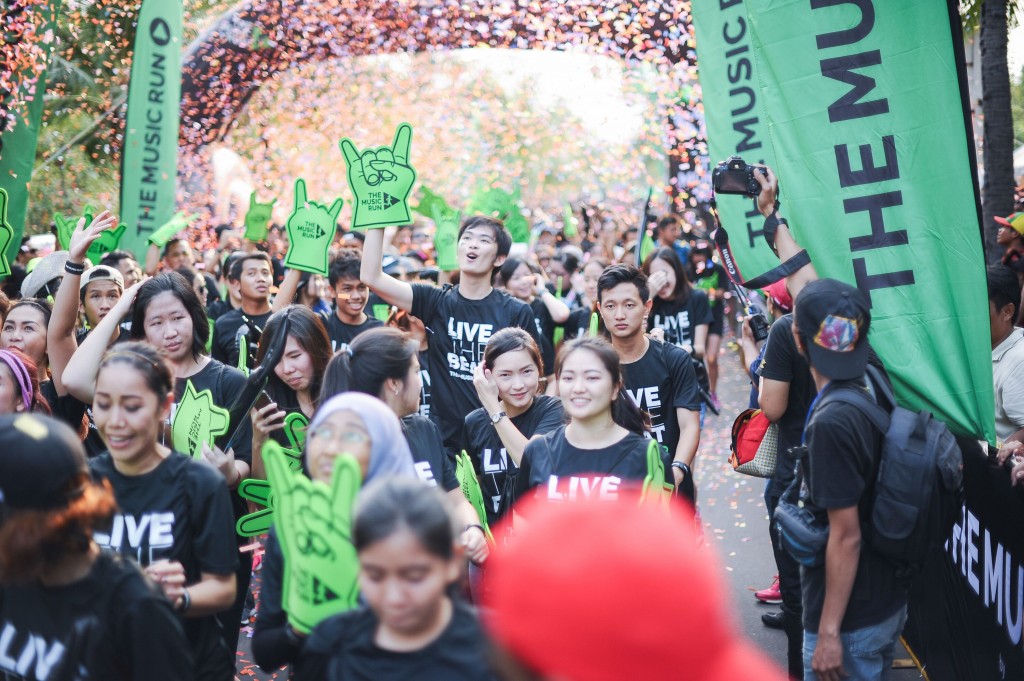 Runners and music-lovers, listen up! A fusion of your two favourite things, The Music Run™ by AIA is the Ultimate 5k Running and Music Festival just for you! The global run has covered cities from Los Angeles to Bangkok, and surely you want to be part of the fun when it comes to our shores here in Singapore.
The Music Run™ by AIA will bring the beat to Singapore on 23 April 2016, Saturday at Sentosa Island. Run, dance, and party your heart out to the pulsating beats of the music, specially selected by you!

That's right! In partnership with Spotify, participants of The Music Run™ by AIA will have control over the official soundtrack of the run by voting for their favourite hits in the lead up to the event.

The running route, known as the Sound Track, will consist of five themed zones- Rock, Pop, Old School, Hip Hop, and Dance. Music is placed at the heart of the experience, with over 120 concert quality speakers blasting tunes along the route. How does that sound?

[caption id="attachment_1727" align="aligncenter" width="750"]
The Music Run™ by AIA[/caption]

The night will culminate in a post-run music festival featuring world-class DJs, and live performances by local and international music acts!

Ready to join the loudest fun run of the year? Here's how.

Choose between the Standard Pack (which includes a t-shirt, bag, beat band, sticker, and tattoo) and the Rock Star Pack (which includes a t-shirt, phone case, bottle, cap, bag, beat band, sticker and tattoo). The ticket prices are as follows:
| | | |
| --- | --- | --- |
| Pack Type | Standard | Rock Star |
| Early Bird (25th Jan – 7 Feb) | SGD 40 | SGD 65 |
| Regular (8th Feb – 10 Apr) | SGD 50 | SGD 75 |
| Late Bird (11th Apr – 17th Apr) | SGD 65 | SGD 90 |
More information can be found on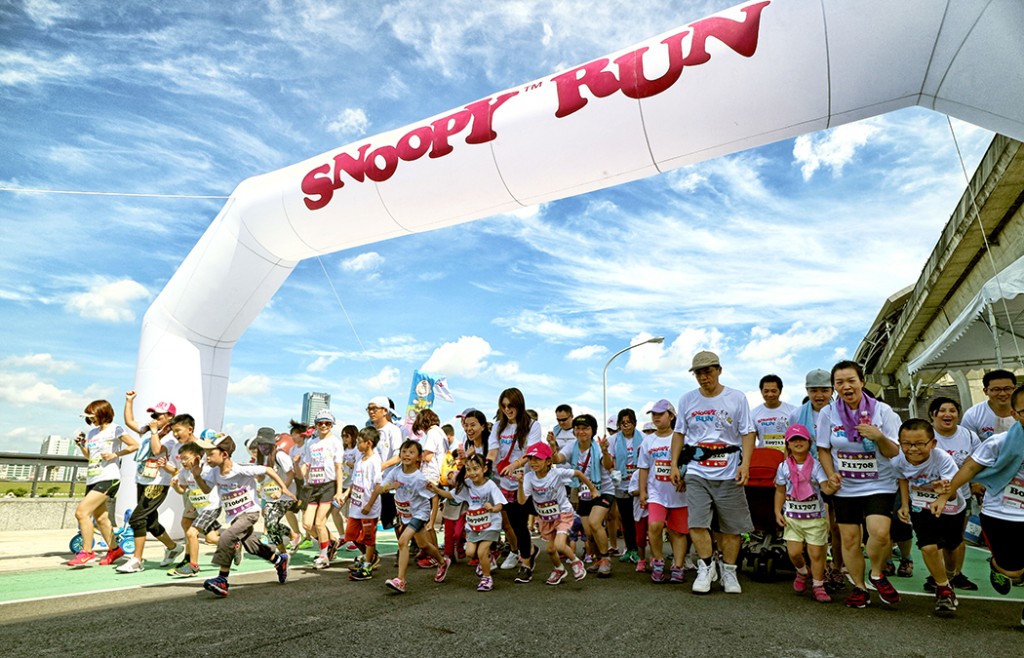 Everyone's favorite beagle is coming to our shores! Fans of Snoopy, Charlie Brown, and the rest of the Peanuts crew rejoice! The very first Snoopy Run 2016 will be held in Singapore on Sunday, 24 April, and what better ways are there to stay healthy and spend those precious moments with your loved ones… at the same time?!

Featuring a giant blown up Snoopy as the center piece at the run venue, runners can also expect to meet the whimsical mascots of the Peanuts gang. Runners can even visit the iconic Lucy's Lemonade Stand during the run.

[caption id="attachment_1201" align="aligncenter" width="650"]
Image Credit: Snoopy Run 2016[/caption]

The Snoopy Run was a hit when it was organized in Taipei back in 2015, with tickets selling out within the first day of sales. Tickets for this year's inaugural Snoopy Run will only be on sale from 3 February 2016. Price and venue will be announced at a later date.

As usual, runners who sign up for the event will receive an exclusive runner pack containing various Peanuts themed merchandise, including:

[caption id="attachment_1202" align="aligncenter" width="650"]
Image Credit: Snoopy Run 2016[/caption]
A. Exclusive Snoopy Run T-shirt – Made from specially formulated breathable material designed for perfect comfort. Sizes coming soon.
B. Peanuts Gang Number Tag – Fun Run number bib made from water-proof special card, standard for marathon runs.
C. Fun Beagle Nose – Each runner gets a unique Beagle nose to pose with friends!
D. Postcard Collection – Collect these once-off special edition postcards.
E. Linus' famous Blue Towel – Runner's towel inspired by Linus's popular blanket.
F. Charlie Brown iconic Bag – Cool bag with Charlie Brown's famous signature pattern.
[embed]https://www.instagram.com/p/8D_vGXM_IK/?tagged=snoopyrun[/embed] [embed]https://www.instagram.com/p/72mLS7w9s5/?tagged=snoopyrun[/embed] [embed]https://www.instagram.com/p/4dY3awyNuF/?tagged=snoopyrun[/embed]

More information can be found at snoopyrun.com.

So mark your calendars and tell all your friends and families! Do not miss this once-in-a-lifetime event when it comes to town!

(Featured image credits: Snoopy Run 2016)