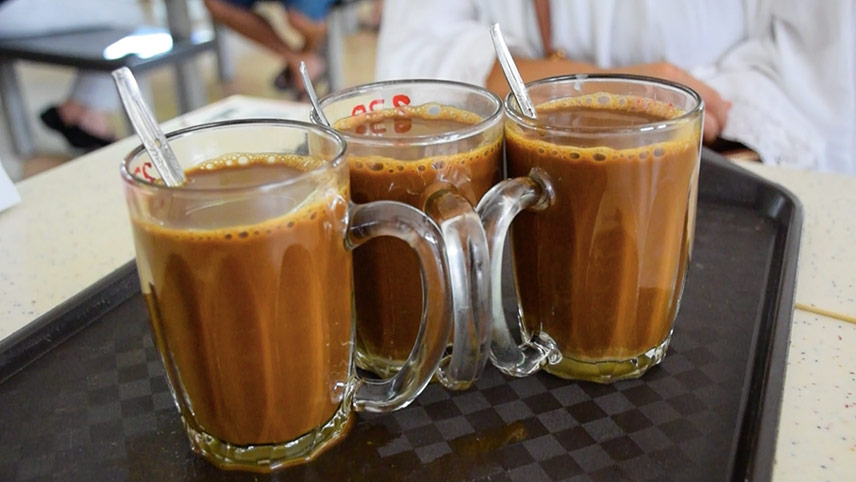 Forget what Harry Potter house you belong in, or whether you're an Aries or Virgo.
Kopi, however you drink it, tells a lot about your personality.
There are plenty of ways that one can enjoy Kopi (some better than others of course), everyone has a special order that they swear by.
1. Kopi O Kosong
By far, the most authentic way to enjoy your Kopi.
Just like the kopi, the authenticity resonates with all the things that you do.
No sugar no milk. You don't sugarcoat your opinions because you know people will either love you or hate you – might as well keep it real with them.
Your friends come to you for advice because they know you're the best person to turn to in times of need. Others may shy away when the going gets tough, but not you. You're a strong and tough one.
2. Kopi
You're basic, just like your kopi.
Undoubtedly, the safest and simplest way to consume your kopi. Just the right kopi-milk-sugar ratio, you blend in with the rest.
You're less likely to end up with a poorly made cup of kopi but you're also less likely to be remembered at any social events.
But just like regular kopi, you've got everything sorted out. You've got life all figured out.
3. Kopi C
You're skinny like Taylor Swift in an evening gown.
Regular Kopi is not gonna work because you have to watch that waistline of yours.
Your diet consists of avocado toasts and acai bowls. You have Aerial Yoga on weekdays and weekends are for CruCycling.
Your fitspo is Sandra Riley Tang and you ONLY buy Lululemon tights.
4. Kopi Siew Dai
While others prefer their coffee bitter or sweet, you're right in the middle.
You're the perfect balance.
It's not that you don't like bitter or sweet coffee, you just prefer it that way. It's just who you are.
You're a cautious individual who appreciates moderations in all aspect of your life. Your significant other loves you because you give moderately and don't ask for too much in return either. You make the perfect partner.
5. Kopi Ga Dai
You're the opposite of your sibling, Kopi Siew Dai. You live life to your fullest (and most diabetic).
You enjoy your kopi with lots of milk and sugar because you swear that's how kopi should be enjoyed.
You probably order a double McSpicy because you don't know fear. It's not in your dictionary but it's definitely in your menu. You eat it for breakfast. Fear is afraid of you.
However, you may also be a little too reckless. So order your Kopi Ga Dai in a cup instead of a plastic bag. Go big or go hospital, as they say.
6. Kopi Peng
While some may enjoy their kopi hot, you love it cold. You're like the rainbow after the rain. The calm before the storm.
You're a ray of sunshine and everybody loves you. Especially in Singapore's ridiculous weather, everyone comes running to you.
You're the unsung hero of Singapore. We love you and we appreciate you.
7. Kopi Gu You
Only 2.8% of you make up the Kopi Gu Yao clan.
You're punk rock in a world of pop. You break the status quo.
There's no such thing as regular kopi in your world.
Your mantra? You're not hardcore unless you live hardcore. Also, you're slightly insane and we're all afraid of you.
9. Kopi Cino
You're a true millennial.
Instead of Instagramming a tall soy latte frappucino, two pumps of vanilla, whip, double shot of espresso, extra hot but not too hot, from Starbucks, your "Iced Coffee" comes in a plastic bag because #Original.
If you could rename Kopi Cino, you'd probably spell it as KP CN because who cares for vowels anymore?
You love being extra and every single one of your Instagram posts has an emoji for a caption because words are overrated.
Also Read This Hawker Stall In Queenstown Sells Fluffy Soufflé Pancakes For Just $1.50 Each
(Header Image Source: Anydoko )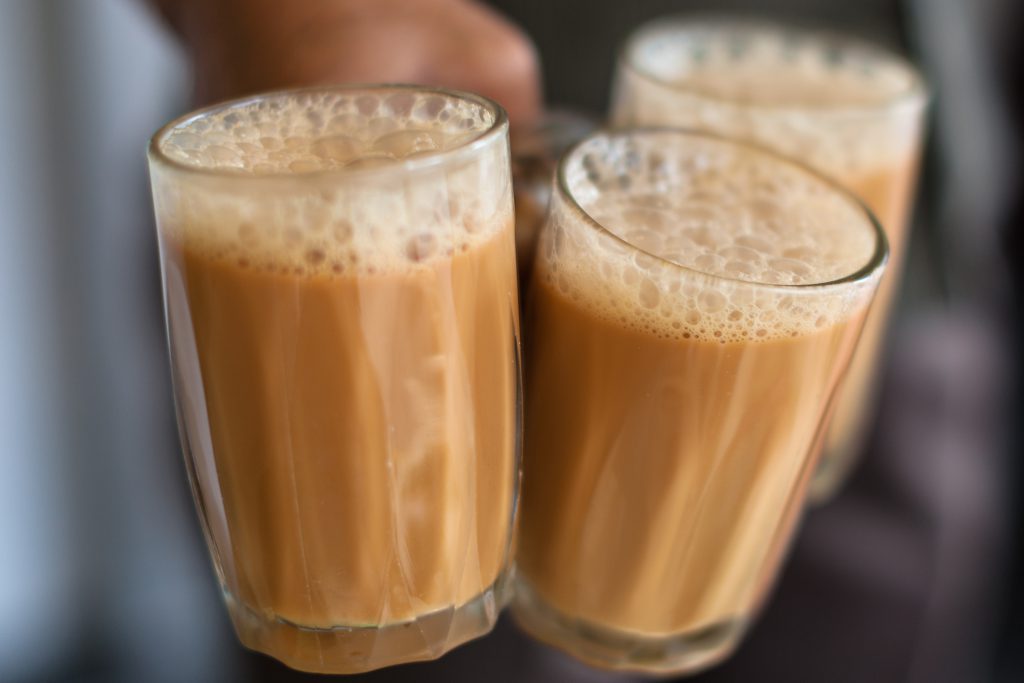 You don't have to be a connoisseur to appreciate the wonder that is Teh. Or tea, as regular (read: non-Singaporean) people call it.
Teh is a lifeblood of Singapore, alongside it's more caffeinated counterpart, Kopi (Coffee).
A local classic, Teh has many variations. Teh Tarik, Teh Halia, Teh Ais, Teh C, Teh O, the list goes on. But the frothy goodness of Teh Tarik trumps all. This "pulled" concoction of milk and tea is always a welcome beverage in every Singaporean meal.
Since Kopi already has its own life-sized bag, we refuse to let Teh lose out to this hype.
So, to demonstrate our love for this magical drink, we have compiled a list of Teh-related thingamabobs so you too can show your love for Teh!
Teh Cream Of Teh Crop
1. This Teh Tarik Graphic T-Shirt
[caption id="attachment_30307" align="aligncenter" width="1024"]
Local Delicacies: Teh Tarik Graphic T-Shirt – $28.90 (Image Credit: Naiise Teh Tarik Graphic T-Shirt)[/caption]

Words cannot describe how badly I want this shirt. I am torn between framing this shirt up and wearing it 24/7. A genuine Teh Tarik-themed shirt is everything I never knew I needed.
2. Teh Best Postcard and Greeting Card
[caption id="attachment_30308" align="alignnone" width="1544"]
Teh Best Greeting Card – $5.90 (Image Credit: Teh Best Greeting Card)[/caption]

These are the only acceptable greeting cards/postcards to send to anyone. Hallmark, stand aside. Teh is the way to go.
3. Teh Tarik Iron On Patch and Sticker Patch
[caption id="attachment_30309" align="aligncenter" width="1057"]
Teh Tarik Iron On Patch – $6.90 (Image Credit: Teh Tarik Iron On Patch)[/caption]

I am probably going to iron this on every shirt, shorts, pants, bag, fabric, curtain, towel and tablecloth that I own. I will build this Teh shrine. Watch me (Don't quote me on that).
4. The Teh Peng Pin
[caption id="attachment_30310" align="aligncenter" width="548"]
The Teh Peng Pin – $13.00 (Image Credit: Shopperboard The Teh Peng Pin)[/caption]

I am crying tears of joy. This pin is beautiful. A Teh Peng pin? It'll sit perfectly on my backpack. Or any tote, case, or makeup pouch. Check out the detail on the ice cubes.
5. Kopitiam Brooch (Teh and Teh Bao)
[caption id="attachment_30311" align="aligncenter" width="1000"]
Kopitiam Brooch – $20.00 (Image Credit: Shopperboard Kopitiam Brooch)[/caption]

If you think that this brooch does not go with any formal attire, you are entitled to your wrong opinion. Because Kopitiam culture is the best culture.
6. Kopitiam Keychain (Teh Peng)
[caption id="attachment_30312" align="aligncenter" width="700"]
Kopitiam Keychain – $14.90 (Image Credit: Naiise Kopitiam Keychain)[/caption]

These quirky little trinkets come in the form of various food options from Teh, Kopi, Bandung, Milkmaid condensed milk to Laksa, Mee Pok Dry and Chicken Rice. Do you know which one I want? Guess.
7. Kopitiam Magnet (Teh Bao)
[caption id="attachment_30313" align="aligncenter" width="510"]
Kopitiam Magnet – $13.90 (Image Credit: BAKE Is Warming Up The Oven Again, And They're Serving A Zesty Twist On Their Classic Cheese Tarts

(Header Image Source: Carnival Munchies)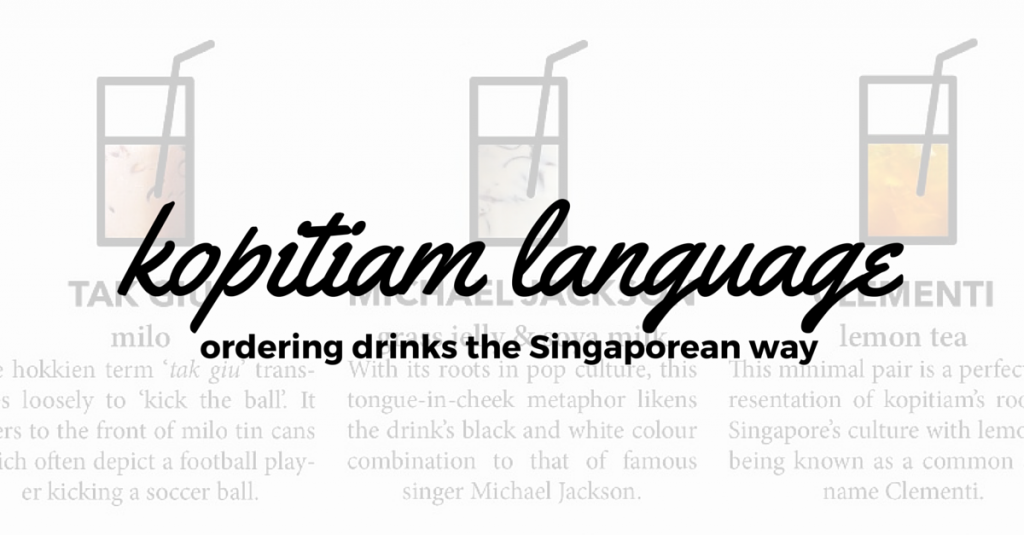 As a colloquial term for coffeeshops in Singapore, kopitiam is an integral part of any Singaporean. Very much like the microcosm of local culture, Kopitiams effectively capture the multi-racial fabric of our society – from the food choices to languages spoken. Even the word kopitiam itself is a mishmash of two different languages. 'Kopi' means coffee in Malay while 'tiam' is the Hokkien dialect for the word stall. Indeed, our kopitiam lingo is a curious and eclectic mix grounded in Singlish, and the result is that of a unique language system surrounding this humble and traditional eatery.

[caption id="" align="alignnone" width="660"]
Image credit: EDWIN KHOO/ The New York Times[/caption]

Spend some time at your neighbourhood kopitiam and I'm sure you'll pick up a whole slew of lingo that is baffling to the uninitiated. These diverse stall owners themselves are a reflection of the Singapore culture. With all of them under one roof, the various languages have blended together over the years to create an eclectic concoction of kopitiam lingo. Let us explore this curious lingo and at the end of it all, I'm sure you'll get the hang of kopitiam talk one lah.
Bottoms Up
Ordering a cup of coffee or tea at Kopitiams is in itself an art form. With so many suffixes that can be attached to the stem word of coffee or tea, getting your caffeine fix from Kopitiams might be a little daunting especially if you're new to the scene. Fret not, for with the help of this flowchart, you'll find yourself ordering your cuppa like a Singaporean in no time.
I'd Drink To That
It won't be surprising to hear drink stall owners echoing something completely different after ordering a drink. Many of the drinks have alternative names affectionately coined by drinks sellers. Let's uncover some alternative names of drinks that have caught on with the Kopitiam culture.
From these Kopitiam lingos, we can see how language has revolved around this eatery, making it the perfect representation of Singapore itself. From Malay, Chinese and dialects, it really is amazing to see these various cultures blend into one.
Also, read Look How Far Singapore Has Come! We Compare The Now & Then