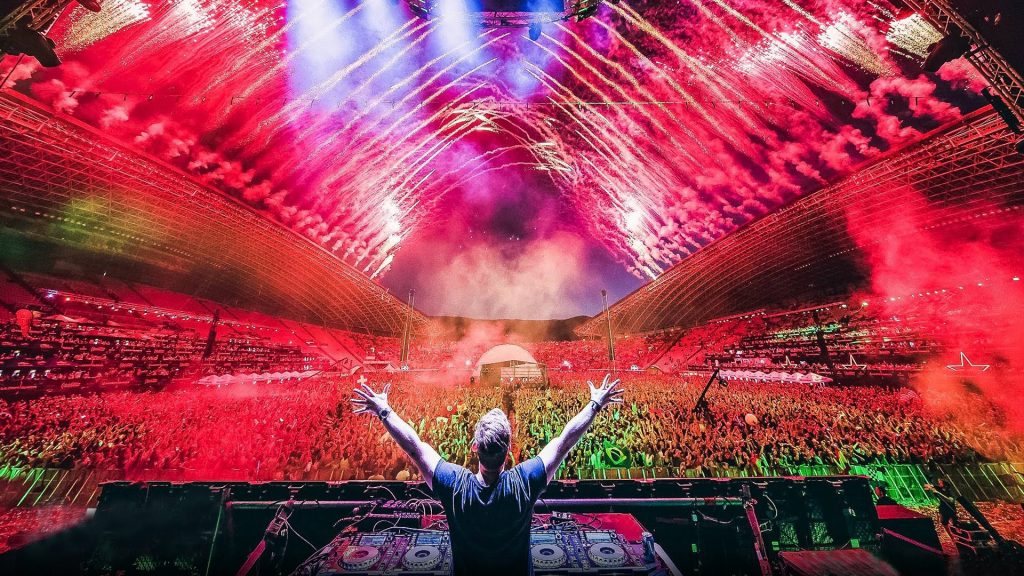 The DBS Marina Regatta has come and gone. We drank, lazed around, soaked up the sun, and also managed to hit up the Pre-Ultra Party!
A two-day teaser of what's to come at the upcoming Ultra Singapore, the party was nothing short of heart-pumping action with the crowd raising their hands, dancing the night away to the sounds of emerging DJs Dubvision, Crossnaders, Raiden, Jade Rasif, Moe, and Myrne.
An Ultra Good Time
[caption id="attachment_27048" align="aligncenter" width="2048"]
DBS Marina Regatta 2017 Pre-Ultra Party[/caption]

Despite a slow start, the party really got started on the second night, with DJ Dubvision helming the decks, hyping the crowd and blasting some familiar tunes, turning the party up to eleven.

Drinks were on hand, the lights in the Play Dome added to the electric atmosphere, and everyone had a blast! Even the DJs joined the crowd, dancing with us once they were finished with their sets. Some very lucky folks got to rub shoulders (literally) with some of these rising names in EDM.

[caption id="attachment_27049" align="aligncenter" width="2048"]
DBS Marina Regatta 2017 Pre-Ultra Party[/caption]

Limited edition merchandise, including wristbands and caps were also given out, so party-goers could take home a piece of the event as a souvenir!
The Acts Singaporeans Are Most Excited To See
[caption id="attachment_27050" align="aligncenter" width="1500"]
Image Credit:
Steve Aoki (Image Credit: DJMag)[/caption]

2. "The music at last year's Ultra was SO good, especially Kygo! I love it when a song comes on that everyone knows and EVERYONE sings along, completely in sync. It's an indescribable feeling and I'm looking forward to feeling that again at this year's festival. In terms of DJs, I'm super hyped for Tiësto." – Jerome

[caption id="attachment_27052" align="aligncenter" width="1431"]
Tiësto (Image Credit:
Showtek (Image Credit:
Rich Chigga (Image Credit:
Pendulum (Image Credit: Edmsauce)[/caption]

If you've been sitting on the fence, unsure of whether you should head out for Ultra Singapore this year, these are some more reasons to go.

Touted the EDM party of the year, it'll be awhile before we see another star-studded line up like this!

[caption id="attachment_27056" align="aligncenter" width="601"]
Ultra Line-Up[/caption]

Happening very soon on 10 and 11 June, Ultra Singapore tickets are still on sale, with General Admission tickets for both 1 Day and 2 Day entry still available for purchase. 1 Day tickets are tagged at USD$115 and 2 Day tickets are going at USD$178.
Purchase your tickets here before they all run out!

Also read Goodbye Gong Cha, LiHo Is Taking Over – We Tried Their New Cheese Bubble Tea To See If They're Worth It

(Header Image Source: YouTube)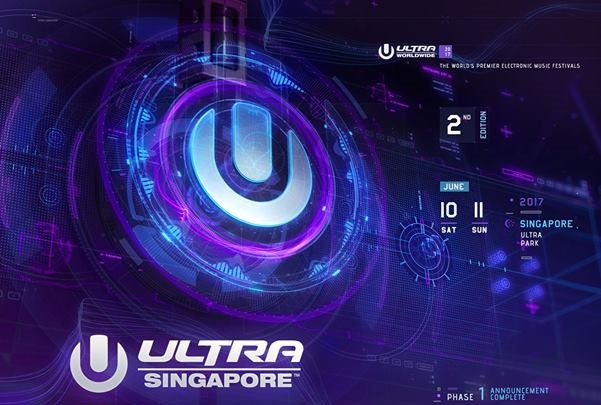 If you've been patiently waiting for updates on Ultra music festival happening June this year, here it is! Ultra has (finally!) made its phase one announcement and you will not be disappointed by the line-up so far.
Headlining DJs at Ultra this year include Hardwell, Nicky Romero, Steve Aoki, Dash Berlin, Steve Angello, Tiësto, Don Diablo, Dubfire, Martin Solveig, Nic Fanciulli, Sasha & John Digweed and Showtek.
KSHMR, Pendulum and Tchami will also be performing live sets!
With one more announcement to go, we have our fingers tightly crossed for some of our favourites to be added to the list!
For those of you who haven't yet bought tickets to the two day electronic music festival, tickets are still available for purchase. The electronic dance music extravaganza will be happening at Ultra park, the grass patch opposite Marina Bay Sand Hotel on 10 and 11 June.
Stay tuned for more Ultra here at Discover SG!