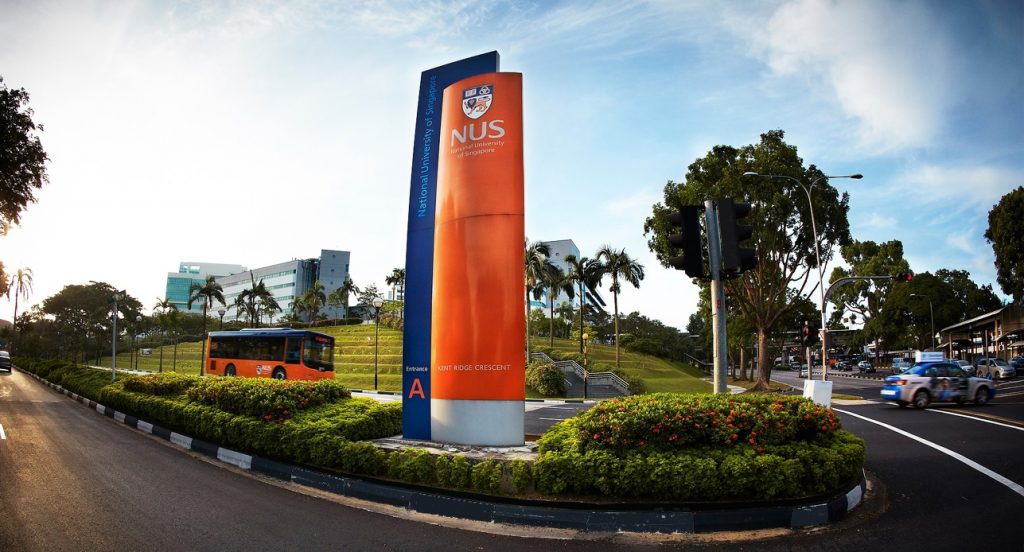 Yesterday, the National University of Singapore (NUS) announced that it will be opening 140 courses to its alumni over the next three years. This comes as part of its efforts to promote lifelong learning.
When something sounds too good to be true, it often is. Before you get excited and start making plans with all your ex-uni mates from NUS, here are some things you should know about the courses being made available to you.
1. It will only be free for one year
Don't be misled by the headlines. While alumni can attend for free for the first year (August 2017 – July 2018) of this three-year offering, the subsequent two years will not come at completely zero cost.
While the $3,000 to $3,500 per module course fee will be waived, a student service fee of $261.85 will be charged per semester.
2. NUS Alumni can only take a maximum of 2 modules over the 3-year period
Before you get excited thinking about going back to school, you should know that you can only take a maximum of 2 modules. Not per semester, not per year, but for the entire 3-year period. You are also limited to taking only one module per semester.
3. Modules you are eligible for heavily depends on your degree/major
Most of the modules offered are at the post-graduate level, with entry pre-requisites including Bachelor of Engineering/Science/etc., or the stricter Bachelor with a specified major. More lenient pre-requisites include Bachelor degree relating to a particular are of study (e.g computing), with only a handful of courses available with zero pre-requisites.

[caption id="attachment_26095" align="alignnone" width="1077"]
Part of the list of modules offered for Semester 1, AY2017/2018[/caption]

Being a Psychology major who studied in the Faculty of Arts and Social Sciences, who also took a couple of business modules, I can see from a quick glance that I am only eligible for a total of 15 unique modules out of 140, spread over the 2 semesters—most of which are offered by the School of Business.

These modules include Project Management, Decision Analytics Using Spreadsheets, Legal Environment of Business. From the Lee Kuan Yew School of Public Policy, which offers courses with no pre-requisites, I am also eligible to take Social Entrepreneurship and Value-Focused Negotiation.
4. Representation of Arts and Social Sciences courses limited
For those who studied at the Faculty of Arts and Social Sciences like I did, you'll be disappointed to know that only 2 modules are offered by the Faculty of Arts and Social Sciences during AY2017/2018: Prescribed Texts In Literature and Seminar in Chinese Pragmatics. To attend, you must have an NUS Honours degree (2nd Class and above) or equivalent, or a good Bachelors degree.
Before you get excited thinking about returning to your alma mater and giving your uni experience a do-over, taking modules you missed out on or learning things you didn't get the chance to back when you were in school, these are some things you may have missed that are worth taking note of.
As far as these courses are concerned, it's not about learning for the sake of learning or to expose yourself to different things—it's much more about deepening your knowledge in your existing field.
(Top Image Credit: Isem.nus.edu)
Also read NUS Clinches 1st Place In Asian University Ranking For Third Year Straight; NTU Rises To 3rd
In what must be exciting news for NUS students, NUS has just announced a new partnership with The Technical University of Munich (TUM). This is its 8th NUS overseas college programme.
The Technical University of Munich (TUM), Germany
The TUM is one of the most innovative universities in Europe and is known for its cutting-edge research in various engineering and science-related fields. This partnership will allow students to gain engineering knowledge by working in "deep tech" start-ups based on scientific discoveries and technological innovations.

[caption id="attachment_10751" align="alignnone" width="600"]
TUM is ranked the fifth most innovative university in Europe
Image Credit: www.straitstimes.com[/caption]
New NUS Overseas College focuses on engineering knowledge
NUS president Tan Chorh Chuan said TUM, which has produced 13 Nobel Prize winners since 1927, will have a different emphasis from others.

"We want students to gain practical engineering knowledge to be able to start or work in deep technology start-ups. These are start-ups that are founded on a technological innovation or scientific discovery."

[caption id="attachment_10750" align="alignnone" width="600"]
Center of the Garching Campus
Image Credit: www.tum-ias.de[/caption]

Highlighting how the NUS overseas college programme underpins the development of a growing start-up community in Singapore, he said that through this programme, NUS aims to be a key driver of the entrepreneurial scene in Singapore.

[caption id="attachment_10749" align="alignnone" width="600"]
Research at TUM enjoys an excellent international reputation
Image Credit: www.study-in-bavaria.de[/caption]

Echoing his sentiments, TUM president Wolfgang Herrmann said his university, like NUS, emphasises the development of the entrepreneurial mindset in its students and faculty.

"It's not necessarily about getting students to set up companies, but about developing the entrepreneurial mindset – being innovative and able to recognise opportunities and seize them.

"When they have that mindset, business ideas will come naturally," he said, adding that in the past 20 years, TUM professors and students have created over 700 spin-off companies.

[caption id="attachment_10745" align="alignnone" width="600"]
Students can opt to take a four-storey high slide instead of the stairs in TUM
Image Credit: www.ub.tum.de[/caption]
NUS Overseas College (NOC) – creating tomorrow's entrepreneurs
Since 2001, NUS has set up seven overseas colleges – in Silicon Valley, Stockholm, New York, Beijing, Shanghai, Israel and Switzerland. NUS sends students to these colleges to take courses in the prestigious partner universities and to work in innovative start-ups.

[caption id="attachment_10758" align="alignnone" width="600"]
Colourful bungalows serve as student hostels in the Olympic Village
Image Credit: www.tum.de[/caption]

With such diverse opportunities awaiting NUS students, will we see the germination of the next Lazada or GrabTaxi anytime soon? We can't wait!

For more information on NUS's NOC programme, NUS Clinches 1st Place In Asian University Ranking For Third Year Straight; NTU Rises To 3rd