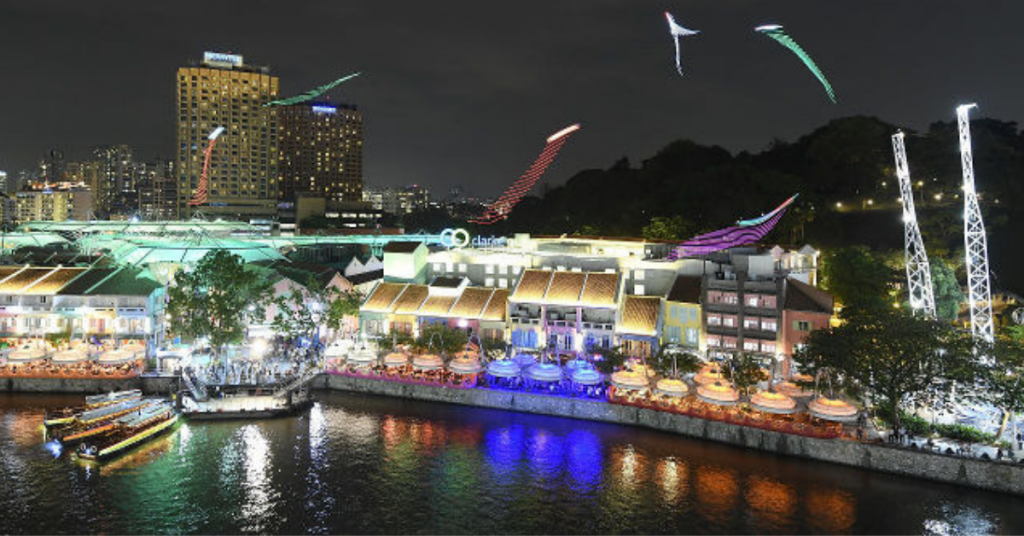 This October and November, gear up for Singapore River Festival 2018 (SRF) as it kicks off its fourth edition that's bound to be bigger and better.

Instead of just a weekend, the Singapore River Festival will stretch over a month this time, so visitors can enjoy the street bazaar, live performances as well as an aerial kite show.

[caption id="attachment_37946" align="aligncenter" width="4032"]
Image Credit: Singapore River Facebook[/caption]
Your River, Your Vibe
Happening from 16 October to 11 November 2018 across all three quays – Clarke Quay, Robertson Quay and Boat Quay, SRF is bringing a larger dose of local goodness, with an exciting line-up of locally themed performances and activities.
Here are some of the events you can't miss at the Singapore River Festival 2018:
1. LAH Bazaar
Kicking off the festival is LAH Bazaar – Singapore's first ever riverside e-payment driven outdoor market.

[caption id="attachment_37945" align="aligncenter" width="1200"]
Image Credit: Singapore River Festival[/caption]

LAH stands for "Local At Heart" or colloquially, "Long Zong Also Have" to reflect the heartland personality of the Bazaar.

Open throughout the festival period, on Tuesdays to Sundays, the outdoor marketplace boasts over 100 vendors and and activities selling all things uniquely Singaporean.

Feeling hungry? Take your pick from their range of F&B stalls. Choose from local favourites such as Ramly burger – perfect for any time of the day or the famous Taiwanese style blow torched beef cubes from Beef Bro SG.
Go cashless at this event as payment can be made with your EZ-Link cards! EZ-Link cards are available for purchase on-site, and cash top ups can be made via on-site top up stations.
Alternatively, you can top-up your cards via the EZ-Link mobile application and earn 8x Linkpoint when you tap and pay with your EZ-Link.
LAH Bazaar
Venue: Across Clarke Quay
Date: 16 October – 11 November 2018
Time: 3pm – 10.30pm
2. SR Day Out
Held at the open field beside Fort Canning MRT, SR Day Out is a family friendly activity area with carnival games, bouncy castles and movie screenings so there's something for everyone to look forward to.

[caption id="attachment_37944" align="aligncenter" width="1440"]
Image Credit: Singapore River Facebook[/caption]

Lay out your picnic mats and gear up for some outdoor fun as it's a great place to spend time with your families, especially with the LAH Bazaar F&B options just right beside.

Be sure to look out for the Instagram-worthy photo booth projections on the building walls which will make any photographers squeal in delight!

SR Day Out
Venue: Open Field Beside Fort Canning MRT (beside Liang Court)
Date: Movie Screening: 26-27 Oct & 2-3 Nov
3. Sky Aquarium
Watch with awe as the Singapore skyline lights up once again!

The last festival weekend marks the return of the much-loved synchronised LED Kite display by Singaporean kite creators –  GoFlyKite, which debuted at Singapore River Festival 2017.

[caption id="attachment_37943" align="aligncenter" width="4000"]
Image Credit: Singapore River Facebook[/caption]

Taking on a marine theme this year, watch as the LED kites drift through the sky elegantly to the music and be sure to whip your cameras out for a super Insta-worthy scene!

Sky Aquarium
Venue: Boat Quay
Date: 2 – 3 November
Time: 7pm – 10pm
4. Riverfront Spectacular
Clarke Quay Central's iconic promenade becomes the stage for stellar performances by Singaporean talents.

Look out for the jaw-dropping laser acts by Circus in Motion and "modern magic" performed by TK Jiang all against the backdrop of the Singapore River.

[caption id="attachment_37942" align="aligncenter" width="1884"]
Image Credit: Singapore River Facebook[/caption]

Mascots and Puppets by Streets of Singapore! and The Annoying Brothers will also add on to the colourful acts that are to come.

Riverfront Spectacular
Venue: Clarke Quay Central
Date: 26-27 Oct & 2-3 Nov
Time: Fri: 6-10pm, Sat: 3-10pm
5. Master Brain at Singapore River Festival
Put your general knowledge to the test at Master Brain at Singapore River Festival. Pit yourself to a trivia game that will test both your memory and wits!

Held in partnership with live streaming platform BeLive, they are bringing the platform's popular online streaming game – Master Brain, to the banks of Robertson Quay.

To play, you simply need to download the BeLive application on your mobile device and get ready to be tested on topics ranging from general knowledge, pop culture and local history across ten trivia rounds.

[caption id="attachment_37940" align="aligncenter" width="2114"]
Image Credit: BeLive[/caption]

From 26 – 27 October and 2 – 3 November 2018, each festival day will consist of 2 sessions of Master Brain games (7.00pm & 9.00pm). The Master Brain grand finales will be held on 3

November and participants can stand a chance to win a whopping $10,000 cash prize!

Here's how you can stand a better chance at winning:

1. Look out for the Bonus Question. 1 out of 10 questions will be released at Robertson Walk earlier in the day so participants will have ample of time to search for the answer.

2. Invite a friend to earn an Extra Revive. This gives you an advantage to continue playing whenever you get a question wrong

3. Keep your eyes peeled for Hint Cards that will be given at site as a form of incentive.

[caption id="attachment_37941" align="aligncenter" width="2108"]
Image Credit: BeLive[/caption]

4. Alternatively, you can read our previous article on hacks to help you survive all 10 rounds of Master Brain!

BeLive Master Brain
Venue: Robertson Walk
Time: 7.00pm & 9.00pm
Date:  26 – 27 Oct & 2 – 3 Nov



The Singapore River Festival is back with more lights and riverside fun!

Head on down to the festival with your friends and family to explore the plethora of activities and events that will be happening this October and November.

Singapore River Festival 2018
When: 16 October – 11 November 2018
Where: Singapore River, across Boat, Clarke and Robertson Quay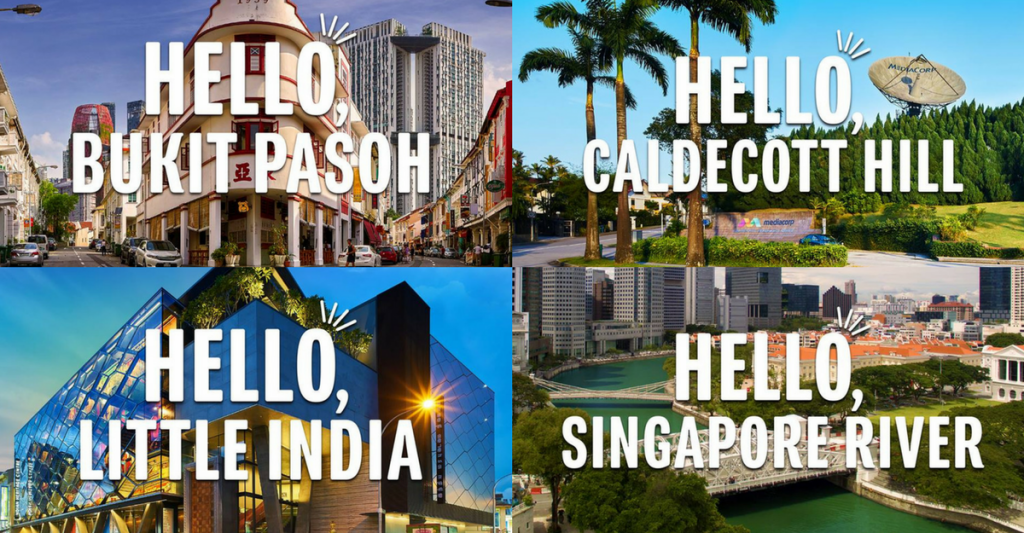 History buffs and die-hard patriots, the Singapore Heritage Festival is back for its 14th year!
This year, the Singapore Heritage Festival is inviting both young and old to explore Singapore's history and culture through a curated smorgasbord of programmes and activities.
From 28 April to 14 May, the festival will bring guests all over historical spots in Singapore. From Bukit Pasoh to Caldecott Hill, the Singapore Heritage Festivals will be hosting theatre performances, heritage tours and hands-on craft workshops.
Here are some of the highlights worth looking out for at Singapore Heritage Festival 2017!
Caldecott Broadcast Centre
[caption id="attachment_25562" align="alignnone" width="1000"]
Image Credit: Image Credit:
Image Credit:
Image Credit:
Image Credit:
Image Credit: J. Kenji López-Alt[/caption]

What's a Singaporean festival if there isn't any food to indulge in? The Singapore River will be transformed into a food paradise. From food exhibitions to performances centered around food, The Singapore Heritage Festival is going all out when it comes to our favourite pastime!

[caption id="attachment_25566" align="alignnone" width="1000"]
Image Credit: 2017 Is The Year Of Star Wars – Singapore Has Its First Star Wars Festival And Everyone Is Invited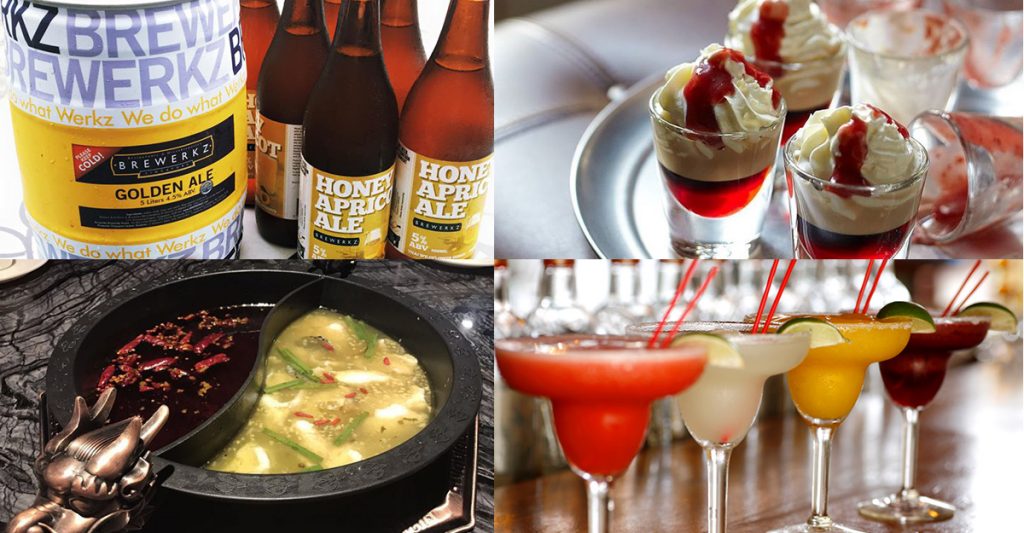 The Singapore River was an important feature of Singapore's growing port back when we were still in our developing stages.

Fast forward to a few decades later, and the River has now evolved into the urban city's hotspot.

With thumping music and diners spilling onto the banks of the Singapore River, it's no surprise Riverside Point has become a mainstay along the Singapore River.

[caption id="attachment_19732" align="alignnone" width="1024"]
Choo Yut Shing[/caption]

A stone's throw from Clarke Quay MRT Station, Riverside Point houses popular restaurants that offer breathtaking views of Singapore's night scene. For those of you who want a meal with a view, here are 5 Riverside Point restaurants that are serving up delicious Christmas eats this festive season!
1. Christmas Special @ JUMBO Seafood
[caption id="attachment_19733" align="alignnone" width="600"]
#01-01/02, Riverside Point, Riverside Point 30 Merchant Road,058282
Everyday: 12pm – 3pm, 5.30pm – 12am
Contact: 6532 3435
2. Late Night Happy Hour @ Café Iguana
[caption id="attachment_19734" align="alignnone" width="1024"]
Cafe Iguana[/caption]
Traditional Christmas dinners have never been your style?
Good news for you, because Café Iguana not only serves up authentic Mexican fare, they also want you to celebrate this festive season by letting loose!
Happy Hour starts at 10pm at Café Iguana with half-off House Margaritas!
Café Iguana wants you to unwind this holiday season with traditionally-flavored Margaritas like strawberry, and exotic flavors like soursop alongside a sizzling platter of Mexican delights, you're bound to have a Christmas you'll never forget!

Café Iguana

Harry's[/caption]
What better way to celebrate this festive season than indulging in the joy of feasting with some friends?
Harry's at Riverside Point is serving a dine-in buddle for 4 pax. Inclusive of Harry's Signature Wings, a mouthwatering Triple Sausage Platter and a couple of Cupcake shooters, you'll be stuffed-full of Christmas cheer at Harry's!
If you're stuck on ideas for Christmas presents, Harry's has also got you covered.
The restaurant has got a couple of voucher packs that would fit any beer aficionado – for example, at $49, the Berry Christmas voucher gets you 6 pints of Harry's Premium Lager, or a meal to share at any Harry's outlet!
Brewerkz isn't your average run-of-the-mill bar – it's known for its high quality craft beer and a winner of several awards for its signature and seasonal beers. Serving up 13 different brews on tap, it's no wonder beer aficionados flock to Brewerkz!
Throwing the biggest Christmas party? You're going to need some drinks to get the party started!
This year, Brewerkz is offering up a Takeaway Special you can't refuse. With 25% off when you purchase two 6-packs and mini kegs, and 30% if you bring home four, you know you're pretty much set when it comes to alcohol for your Christmas get-togethers. 
Brewerkz

Spicy House[/caption]
Let's be honest, we Singaporeans love our spice – just look how people jumped on the bandwagon of downing bowls of Samyang Ramen! The majority of us Singaporeans also live by the mantra "the spicier the better".
For Spicy House, 'spice' takes on a whole new meaning. A Chengdu-style hotpot restaurant that just opened its doors three months ago, the popular Chinese restaurant chain is known for its spicy broth and fresh ingredients.
This holiday season, Spicy House has a late night promotion with 32% off your total bill from 10pm to 3am from Fridays to Sundays! To make things even sweeter, Spicy House will be giving out cash vouchers from 10 to 18 December!
Share the joy of feasting and indulge in the restaurant's flavourful broth with signature dishes such as the spicy beef balls!
Spicy House
Facebook
#01-07 Riverside Point 30 Merchant Road
Opening Hours: 11am – 2pm; 5pm – 4am
Contact: 6493 7213
Christmas At Riverside Point
[caption id="attachment_19741" align="alignnone" width="570"]
The Joy Of Christmas Comes with A Smile[/caption]

This festive season, Riverside Point wants to treat all its Christmas shoppers to some amazing giveaways!

Spend a minimum of $50* and stand a chance to win an iPad Air, Apple Watch, and shopping & dining vouchers worth up to $250,000! Riverside Point will also be giving out exclusive journals when you spend a minimum of $100*!

With these amazing Christmas deals and restaurants serving up some delicious eats this festive season, head on down to Riverside Point for al fresco dining by the river and celebrate this year end the right way!

*Terms and conditions apply. Redemption is at Clarke Quay Central Concierge from now till 25 Dec 2016.

Clarke Quay Central Concierge is located at Level 1 (Blue Zone), 6 Eu Tong Sen Street, Singapore 059817. The Concierge opens from 10am to 10pm daily.

Please visit Gareth Phua)

Also Read: Under $25: 9 Super Local Christmas Gifts That Will Surely Amaze Your Friends!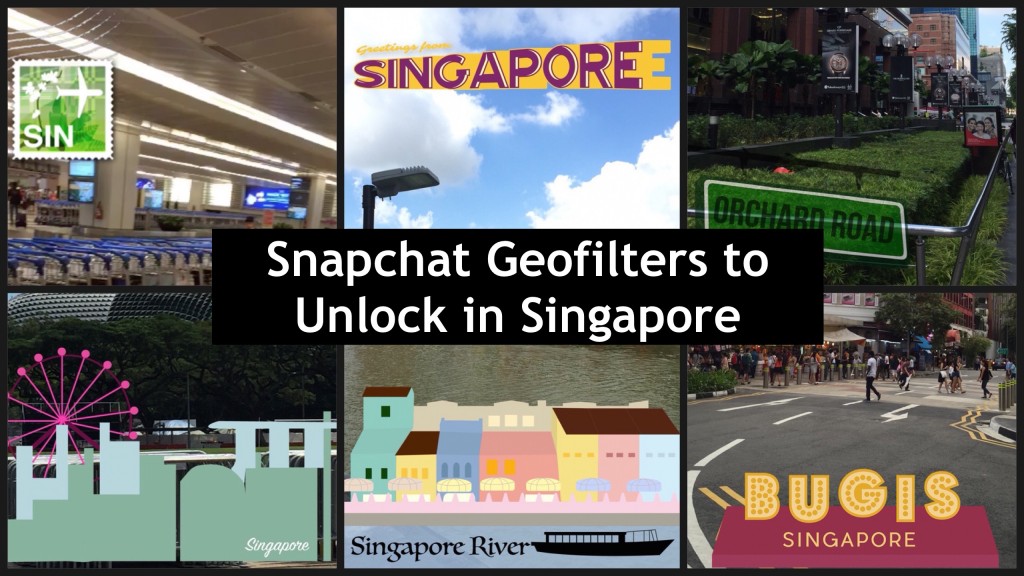 Every time I take a snap, I find myself swiping left and right to find geofilters.
Because let's face it- Snapchat's geofilters give our pictures an extra oomph!
For those of you wondering what geofilters are, they are special overlays for Snaps that can only be accessed in certain locations.
Here's a look at 7 Snapchat geofilters you can find on our sunny island!
1. Greetings from SINGAPORE
Unlocked at: Anywhere in Singapore
2. Marina Bay Skyline
Unlocked at: Anywhere in Singapore
3. Sands Sky Park Observation Deck
Unlocked at: Anywhere in Singapore
4. SIN Stamp
Unlocked at: Changi Airport
5. Orchard Road
Unlocked at: Orchard, Somerset, and Dhoby Ghaut
6. Singapore River
Unlocked at: Raffles Place and Clarke Quay
7. Bugis
Unlocked at: Bugis and Rochor
Bonus: Special Events
Sometimes, Snapchat celebrates with us during special events by releasing geofilters for a limited time!
Available during: 9 August 2015
Bonus: FASS
Unlocked at: Faculty of Arts and Social Sciences, National University of Singapore
The Geofilter How-to
For iPhone users, go to your 'Settings' > 'Privacy' > 'Location Services'.
Make sure to toggle your location services 'ON'.
Scroll down the list to find 'Snapchat'
and grant the app location access.
In the Snapchat app, go to 'Settings' and 'Manage',
turn your filters on,
and you're done!
Happy snapping!! Did you find any other location filters? Share them with us in the comments below.