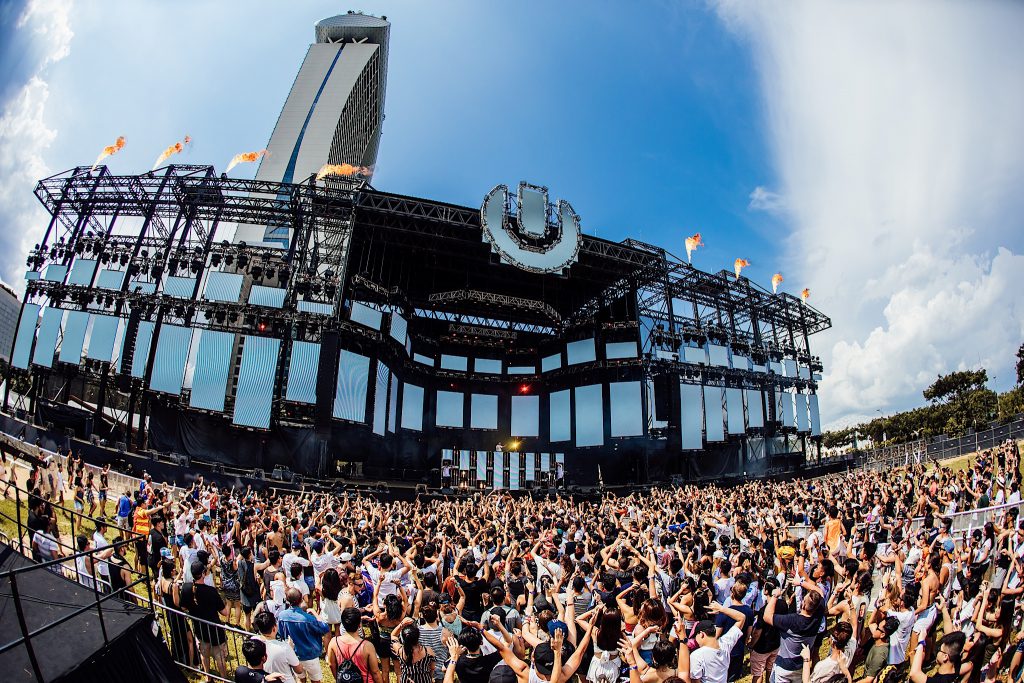 For all you party people, the long awaited Ultra Singapore is slated to return for its third instalment this June – with this year's festival set to be the best and biggest yet.

Get ready for another round of heart racing electronic dance music by top-notch DJs and music producers from all around the globe.

With stellar line-ups boasting the likes of Above & Beyond, Afrojack, Axwell, DJ Snake, Hardwell, Kygo, Skrillex, Tiesto amongst many others, Ultra Singapore has become a prime destination for international revellers and local dance music lovers alike.

[caption id="attachment_34734" align="aligncenter" width="534"]
Image Credit: Ultra Singapore Facebook[/caption]

The highly anticipated global music festival will take place over the long weekend of Friday 15th and Saturday 16th June 2018 at Ultra Park on Bayfront Avenue.
An Ultra Good Time
Dedicated to the best of EDM, Ultranauts can expect another full-fledged weekend of partying and dancing – just hopefully less mud this time.

[caption id="attachment_34737" align="aligncenter" width="5998"]
Image Credit: Ultra Singapore[/caption]

This time round, the Singapore crowd will also get to experience the famous ULTRA Worldwide stage for the first time in Southeast Asia. Straight from the bayfront of Miami, the unique arching open stage concept domes over the crowd and takes beat-hungry Ultranauts on an electronic odyssey.

The stage is set to feature DJs from the trap and future bass world such as Illenium and and Joyryde.

[caption id="attachment_34735" align="aligncenter" width="2048"]
Image Credit: Ultra Music Festival[/caption]

Ultra Singapore 2018 will span four stages on Bayfront Avenue. Aside from the inaugural debut of the Worldwide Stage, the Ultra Main Stage, the Resistance Stage, and a fourth Stage to house up-and-coming local and regional acts in the South East Asian music scene.

The Ultra Main Stage will feature headline acts while the Resistance Stage will pay homage to deep house and techno music. This year's regional acts support features names such as Myrne, Kaku and Rave Republic.

[caption id="attachment_34736" align="aligncenter" width="960"]
Image Credit: Ultra Singapore Facebook[/caption]

With past acts including EDM heavyweights, Hardwell and Tiesto and over hundreds of thousands of Ultranauts, Ultra Singapore has become a force to be reckoned with.

Tickets are still available for purchase here, and are priced at $120 for single day general admission tickets, $170 for two-day general admission tickets and $210 for two-day premium general admission tickets.

If you're looking for the best experience Ultra Singapore has to offer, the two-day VVIP tickets are going at $550 – which includes access to the festival grounds via a VVIP Entrance, VVIP Platform and the VVIP Village with exclusive bathrooms, bars and a rest area.

We're pumped for this year's Ultra Singapore! Hurry and purchase your tickets before they sell out.

In the mean time, here's a recap of what went down at last year's Ultra Singapore:

https://www.youtube.com/watch?v=oN9uCVPBB3Q

Ultra Singapore 2018
Address: Ultra Park
Date: 15 – 16 June 2018
Tickets: From $120. Tickets can be purchased here.
Website

Also Read Pink Dot Turns 10 This July – All Are Welcome To Celebrate The Freedom To Love

(Header Image Source: Ultra Singapore)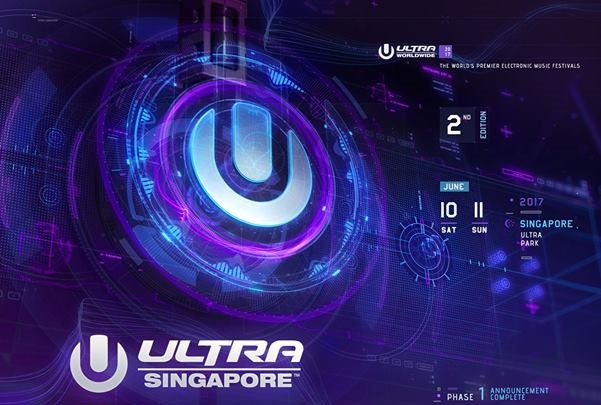 If you've been patiently waiting for updates on Ultra music festival happening June this year, here it is! Ultra has (finally!) made its phase one announcement and you will not be disappointed by the line-up so far.
Headlining DJs at Ultra this year include Hardwell, Nicky Romero, Steve Aoki, Dash Berlin, Steve Angello, Tiësto, Don Diablo, Dubfire, Martin Solveig, Nic Fanciulli, Sasha & John Digweed and Showtek.
KSHMR, Pendulum and Tchami will also be performing live sets!
With one more announcement to go, we have our fingers tightly crossed for some of our favourites to be added to the list!
For those of you who haven't yet bought tickets to the two day electronic music festival, tickets are still available for purchase. The electronic dance music extravaganza will be happening at Ultra park, the grass patch opposite Marina Bay Sand Hotel on 10 and 11 June.
Stay tuned for more Ultra here at Discover SG!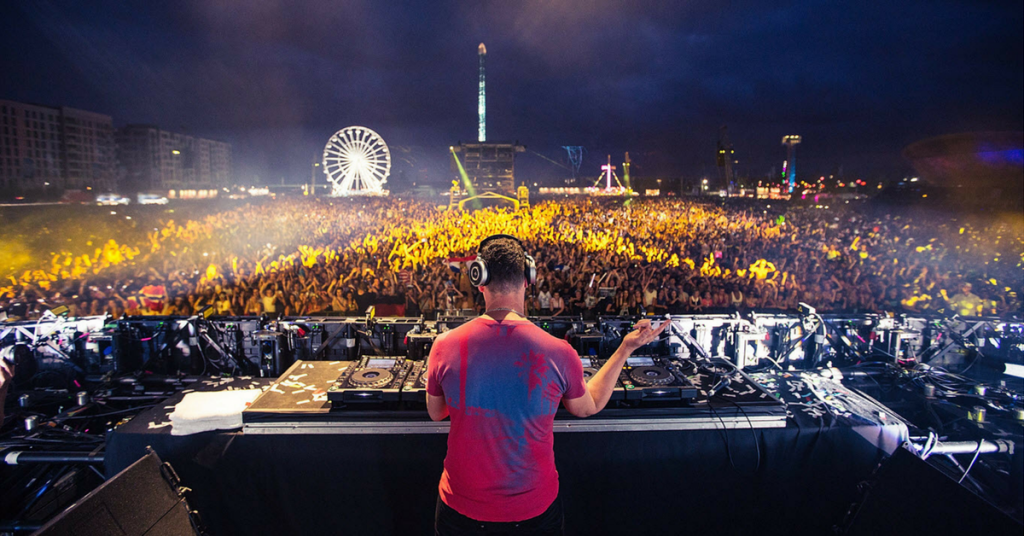 With origins pointing back to the hippy era, music festivals have evolved over the years to become more mainstream. The popularity of music events the likes of Coachella and EDM paradise, Tomorrowland, have proliferated in recent years. To add on, the music festivals calendar is seemingly getting more packed each year.
Nonetheless, the international music festival scene for 2017 certainly promises some unforgettable experiences for all. Whether you are looking for sun-kissed beaches, green fields or even non-stop partying, here are 10 international music festivals happening 2017 that are worth the flight tickets!
1. It's The Ship (Singapore & Malaysia)
Sailing across the seas between Singapore and Malaysia for three days straight, there is nothing more exhilarating than partying on-board this luxury cruise ship to non-stop EDM and dance music by globally-renowned DJs.
[caption id="attachment_20533" align="aligncenter" width="1050"]
Credit: to avoid missing out when the tickets go on sale.
It's The Ship 2017
Festival haven for: EDM music lovers and those whom are willing to risk their sea-sickness
Dates: TBC
Website
2. Java Jazz Festival (Jakarta, Indonesia)
As one of the largest jazz music festivals in the world, 2017 will see the 13th edition of Jakarta International Java Jazz festival.
[caption id="attachment_20538" align="aligncenter" width="2400"]
Credit: Website
3. Armin Only Embrace (Jakarta, Indonesia)
Avid fans of Armin, it is time to rejoice!
Organised by The Livescape Group and Euphorics Events, the Armin Only Embrace World Tour has decided to add Jakarta to their 2017 global tour.
[caption id="attachment_20539" align="aligncenter" width="2048"]
Credit: 4. Fuji Rock (Niigata Prefecture, Japan)

How often do you get to take a cable car trip up a mountain just to see a rock band?

Set at a ski resort atop Mt. Fuji in Japan, Fuji Rock definitely has one of the most ideal settings for a music festival.

Expect an impressive lineup of alternative and pop music by world-acclaimed artists, backed by Japan's breathtaking countryside of lush green forests and hills as backdrop. Past headliners included Foo Fighters, Muse, and Red Hot Chili Peppers.

[caption id="attachment_20541" align="aligncenter" width="1050"]
Credit: Website
5. Glastonbury (Somerset, United Kingdom)
Dubbed as the Big Daddy of UK music festivals, Glastonbury commanders a sizable chunk of Somerset for five days of music, jubilee and of course, lots of booze.

Boasting an incredible number of eight stages dotting the woods and fields, you can expect an amazing musical line-up featuring top-notch international artists the likes of Disclosure, Coldplay, Adele and many more.

[caption id="attachment_20544" align="aligncenter" width="2560"]
Credit: 6. Coachella (Indio, USA)

This annual star-studded music festival is a staple in every celebrity's calendar and of course, marked and circled in every music festival goer's calendar as well.

Held across two weekends in April, this music fest will be played out across five main stages.

[caption id="attachment_20545" align="aligncenter" width="1200"]
Credit: 7. Tomorrowland (Boom, Belgium)

When it comes to throwing outrageous EDM music festivals, no other party can compete with Tomorrowland.

This yearly Belgium festival, which takes place in the town of Boom, has attracted the biggest DJs and electronic music makers throughout its entire history. Naturally, this EDM paradise just keeps getting bigger, wilder and even more sparkly.

[caption id="attachment_20546" align="aligncenter" width="938"]
Credit: Website
8. Ultra Music Festival (Downtown Miami, USA)
Ultra Music Festival is perhaps the only EDM bash that comes close to competing with Tomorrowland.

Party goers from around the world descend on Miami for this incredible high-energy EDM festival. This 2017, Ultra Music Festival will definitely not disappoint with its amazing line-up of DJs  and electronic music makers, featuring the likes of Armin van Buuren, Afrojack, DJ Snake, David Guetta and many more.

[caption id="attachment_20547" align="aligncenter" width="1024"]
Credit: Website
9. Sunset Music Festival (Tampa, USA)
The sixth-consecutive Sunset Music Festival returns in 2017 with more in-demand dance music! Slated to take place over the USA Memorial Day weekend, it is the perfect soundtrack for a fun-filled weekend holiday celebration.

With three stages, a huge line-up, and elaborate stage set-ups, you are definitely setting yourself up for a raving dance party.

[caption id="attachment_20549" align="aligncenter" width="2048"]
Credit: Website
10. St. Jerome's Laneway Festival (Across Australia)
St. Jerome's Laneway Festival (or Laneway in short) has grown over the years to become one of Australia's biggest and best festivals.

[caption id="attachment_20552" align="aligncenter" width="960"]
Credit: www.theodysseyonline.com)

Also, read Laneway Festival Singapore 2017 – 5 Underrated Acts That Even Hipsters Haven't Heard Of!